Sphere Of Life: Unique Jewelry Designs
If you like jewelry and want it to be unique then you should check out Sphere Of Life. They have an awesome selection of unique and beautiful jewelry that are designed around themes taken from life, love, and friendship.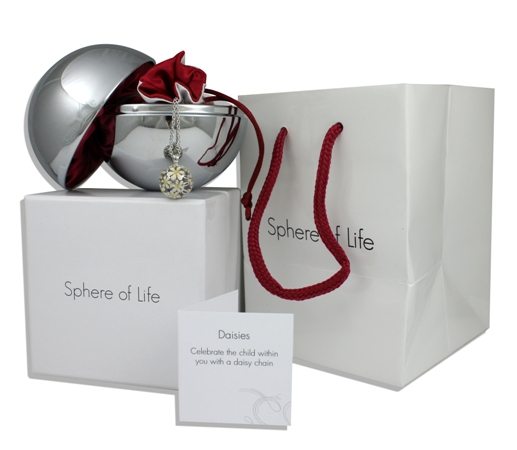 I was sent the Beautiful jewelry The Sphere Of Life: Unique Jewelry Designs, are the perfect gift for the person in your life who loves jewelry! Love Struck necklace. I gave this to my daughter because she absolutely loves purple sparkly things and this necklace has a gorgeous, purple sparkly heart on it! My little girl just loves to wear it out, ALL. The. Time!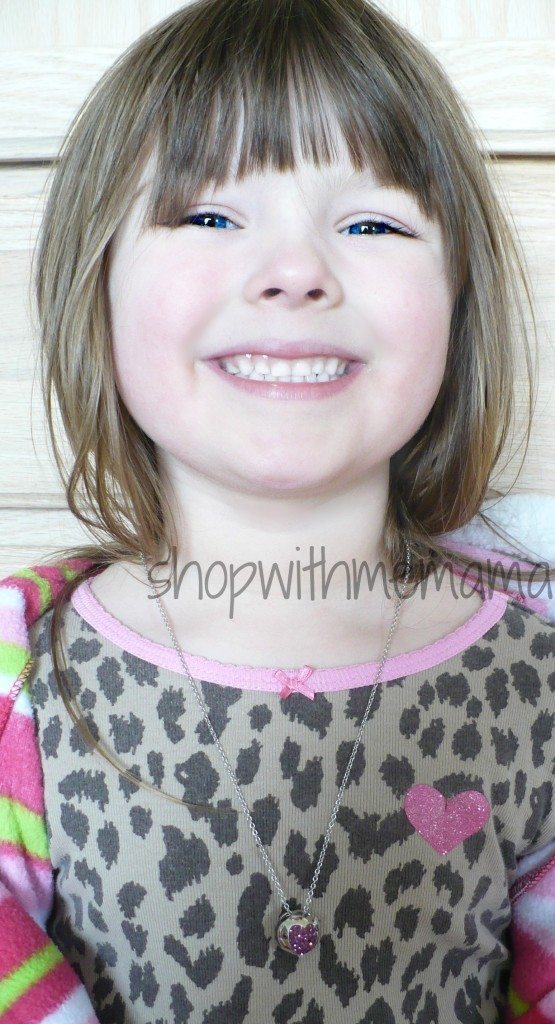 When this came in the mail, it was beautifully packaged. The round 'sphere' that it comes in, is even stunning! Inside the sphere is the necklace.  The designs also come with "Story Cards", saying the name of the item and a bit about its meaning, and leaving room for you to write your own greeting, which I felt was so sweet and added such a nice touch. The whole package is just beautifully done. I was so impressed with the presentation!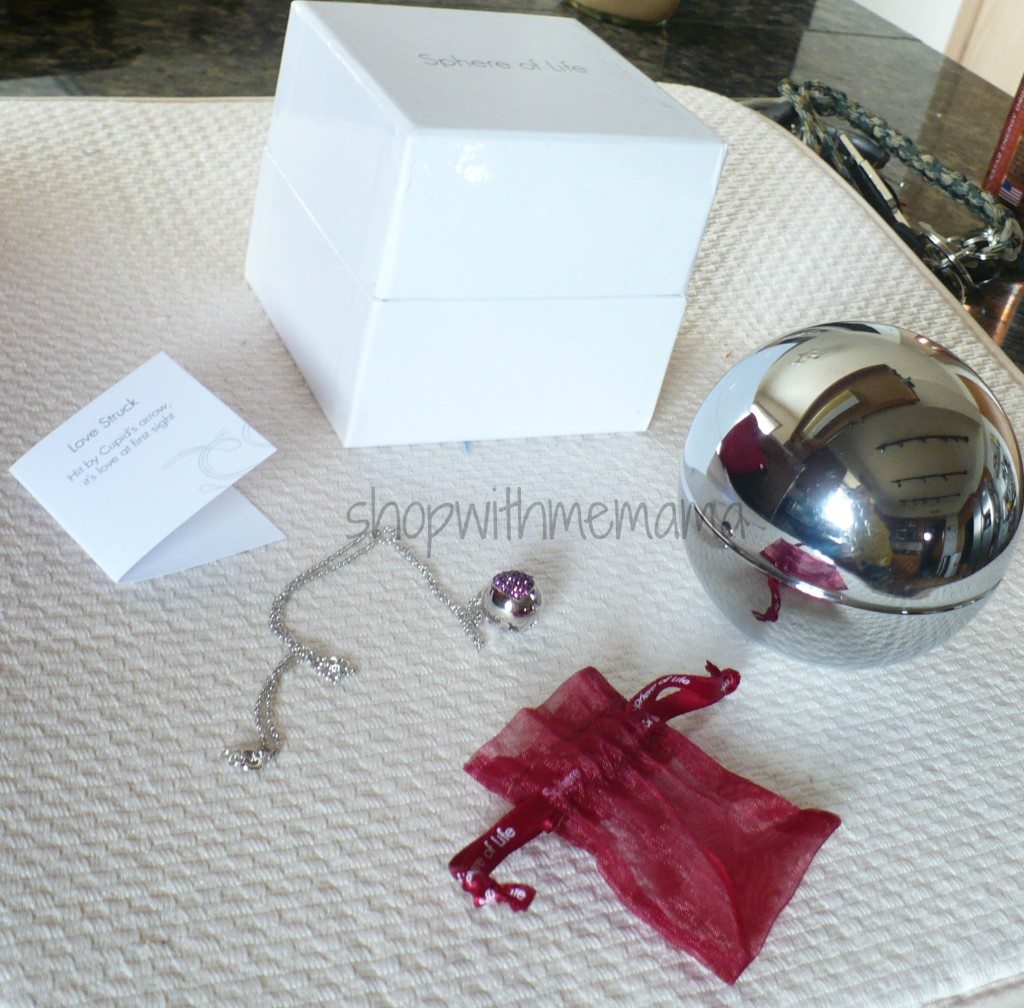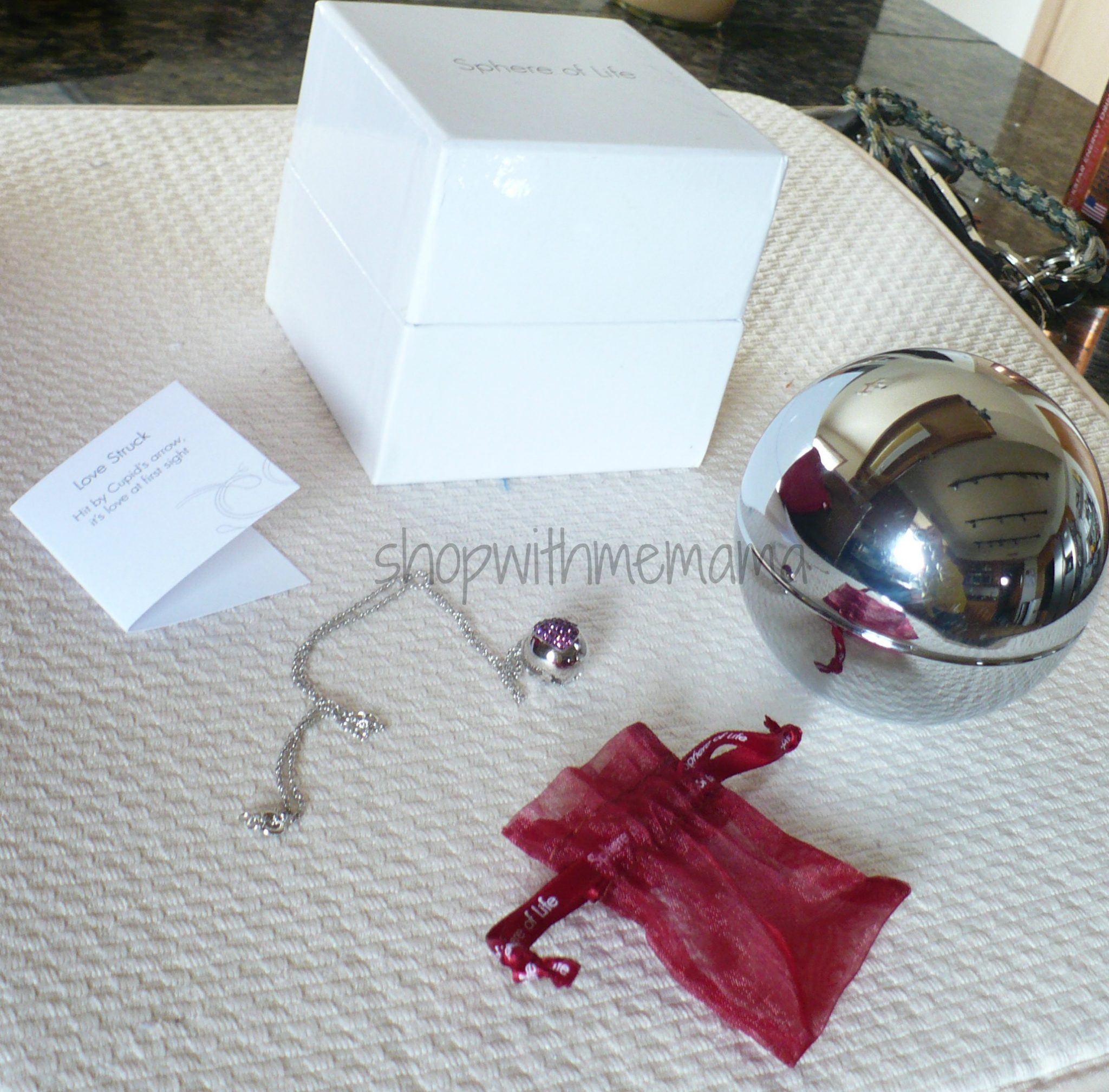 Now, the necklace is simply stunning and so sparkly and pretty. It has many little crystals to make up a beautiful, big purple heart! The rest of the necklace is silver. It is just so beautiful!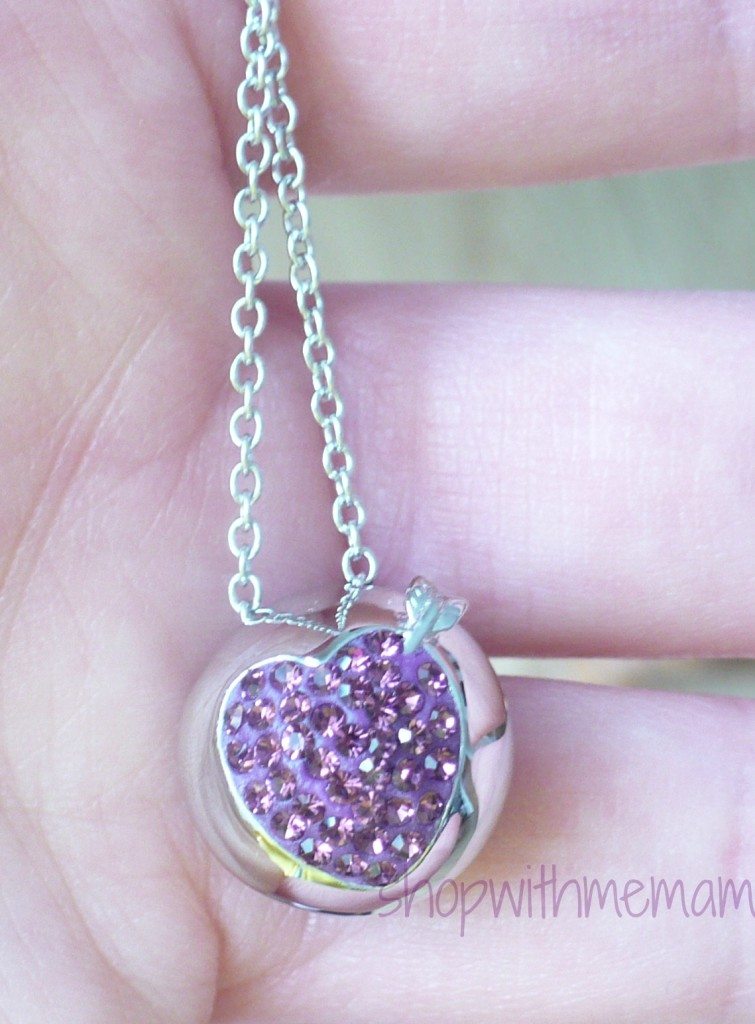 I browsed their website after I received the necklace. I wanted to check it out online too. But, while looking for the one I received, I also got to check out their HUGE selection of necklaces. Oh gosh, there is so many and they are all so pretty. I love the meanings of them and can see myself purchasing one or two in the near future.
These necklaces are perfect for Mother's Day coming up, or for anyone or any occasion. They have so many 'themed' necklaces, you are sure to find something for most everyone.
Buy
You can check out the selection of Sphere Of Life Jewelry, by visiting them online at  http://www.sphereoflifejewelry.com/