This post will tell you all about The History of Emeralds and Why They're So Popular. The beautiful green gem, the emerald, has enticed collectors since antiquity. Derived from the Greek word for green (smaragdus), emeralds were just as popular in ancient Rome as they are now. It's likely the emerald's mesmerizing hue, and shine will forever withstand the test of time.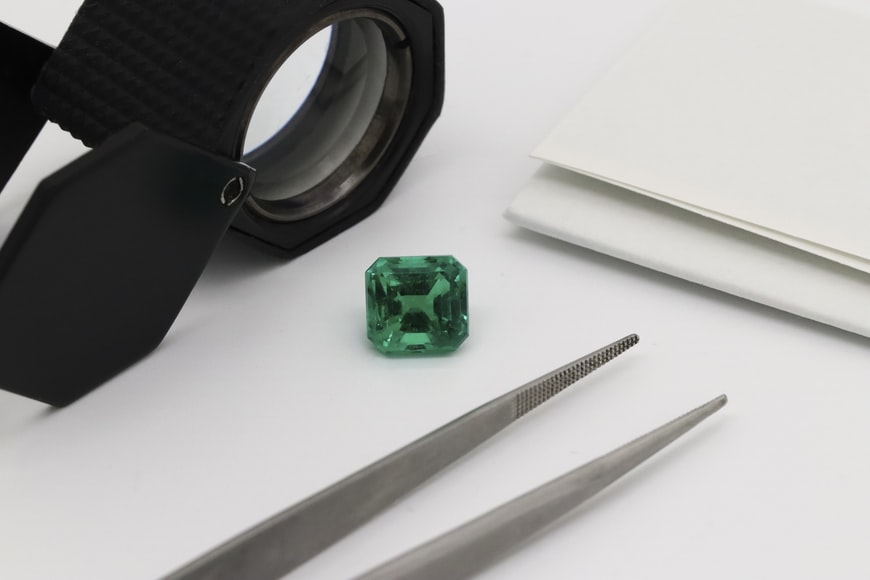 The History of Emeralds and Why They're So Popular
Emeralds were discovered over 2000 years ago in a mine in Egypt. Since then, emeralds have become a part of the "Big 3" colored gemstones, along with ruby and sapphire.
Cleopatra and Emeralds Origins
Before jewelers were selling rings made with natural emerald, Pharaohs in 330 BC Egypt explored their own gemstone mines and used what they found for jewelry. It's said that Cleopatra was obsessed with the stone and often adorned herself with several emeralds.
The Roman author Lucanus described her home as being littered with emerald-crusted objects. Cleopatra apparently wore so much gold and gems that Lucanus was surprised she didn't "faint beneath (its) weight." Thanks to Cleopatra, emeralds are associated with royalty.
Roman Empire and Mythology
Besides Lucanus, other famous Romans have commented on the emerald and its timeless beauty. In 100 AD, Pliny the Elder wrote that "nothing greens greener" than the emerald. He also stated that the emerald's soft, green hue restores the eyes and removes weariness.
The Roman Emperor Nero seemed to take that advice to heart, as he would prefer to watch gladiator fights through an emerald to prevent the sun from reaching his eyes.
Emeralds frequently make appearances in Roman/Greek mythology. Aphrodite/Venus, the goddess of love and beauty, is associated with the emerald. The messenger god Hermes engraved that the word "emerald" contains more power and strength than anything else.
Incan History and Mythology
The Incan myth of Tena and Fura states that the ancient god Ares created one man, Tena, and one woman, Fura, to populate the earth. Fura defies Ares, causing her to age. After Tena kills himself out of fear of being alone, Fura cries emerald tears over her lost husband.
Ares turned Tena and Fura into crags. Today, the Fura and Tena crags rise high above the Colombian emerald mining district and the Minero River valley. This myth played an essential role in ancient Inca culture, same with the emerald until the Spanish invaded.
Spanish History and Conquest
The Incas believed emeralds were the daughters of the chief goddess, Esmerelda, which made it customary for worshipers to gift their own daughters with the gemstone. When the Spanish invaded, they stole millions of dollars worth of emeralds, some as large as a man's fish.
Most of these treasures were lost in the ocean during transport, but several emeralds were destroyed by Spaniards who struck them with hammers to test if they were genuine. Emeralds from modern-day Colombia and Mexico were widely plundered and sold to royalty.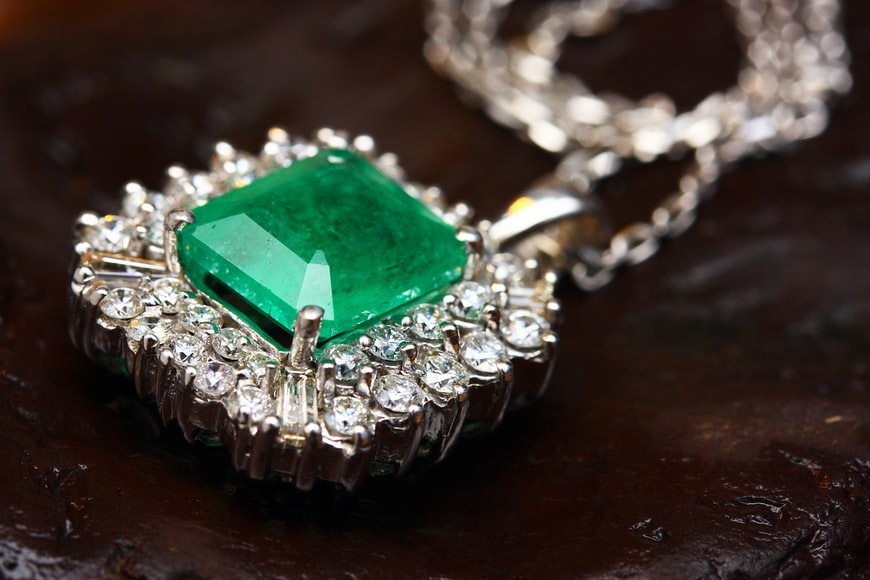 Emeralds and Their Modern Popularity
In the modern-day, emerald jewelry is popular because they're:
The official birthstone of May represents

spring beauty

.

The gemstone for the 20th and 35th wedding anniversaries.

A niche, widely sought-after gem. They're one of four precious jewels (diamond, ruby, sapphire, and emerald).

Rare. It's nearly impossible to find an emerald with no eye-visible inclusions and a secondary blue hue. Emeralds with a blue-green appearance are rarer than diamonds.
Emeralds are still believed to have healing and mythical properties. It's said that placing an emerald under your tongue or worn at the side of the body helps you tell the future. In Asian and Hindu cultures, emeralds are seen as good luck. Emeralds are still used in Chinese medicine.
Due to the gemstones' long history with royalty, famous generals, and biblical figures, emeralds are also worn to highlight a person's wealth and inclusion with high-class society.