This post is all about using the Jovi Patch for Aches And Discomforts! Do you have neck pain or back pain? What about other kinds of pain like period cramps or other aches and discomforts? If you do, then this post is definitely one you will want to read! I have had neck discomfort almost my whole life. I wake up every morning with some sort of pain and a lot of times I have a bad headache. Certainly not a way I like to start my days!
I have tried everything from warm compresses to muscle relaxers, ibuprofen, cold compresses, and SO much more and nothing takes it away or really even touches the pain. I was diagnosed with degenerative disc disease so there really isn't much that CAN help the discomfort unless I get surgery I think and it sucks! Ugh. It also seems like whenever the weather changes (especially when it gets colder), my neck flares up big time.
Neck pain can really wear someone down, big time. My shoulders are always stiff and hard feeling. Not very comfy, let me tell you! I have probably tried just about every product for help in easing my neck and shoulder discomforts but nothing has really touched the it so far. Then, I came across the Jovi Patch and thought I should try it. I mean why not? It was being sent to me to review, so sure, I will give it a go!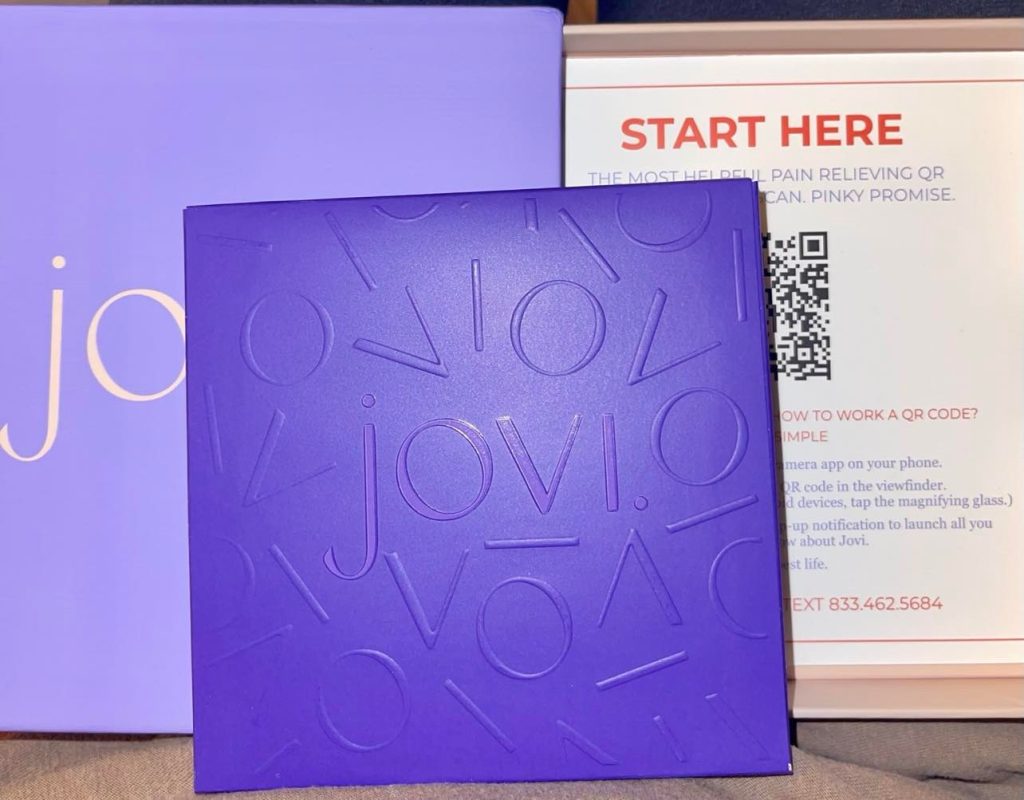 *This post includes my affiliate links
What Is the Jovi Patch?
If you're looking for a new way to relieve aches and discomforts, you may want to check out the Jovi patch. Made with patented Signal Relief technology, the Jovi patch is designed to help alleviate a variety of daily discomforts. Here's everything you need to know about this new wearable wellness patch!
I did a bit of research on the Jovi Patch before using it because I was uncertain about how I should be using it. It says it is for menstrual cramps, but it is for other aches and discomforts too and that is what I wanted to use the Jovi Patch for, was other aches and discomforts, like my neck discomfort.
The Jovi patch is a small, circular patch (I like the style of it and the color!) made with Signal Relief technology. This technology uses a process called "neuro-capacitive coupling" to help reduce nerve impulses and pain signals sent to the brain. By turning down the activity of these nerves, the Jovi patch can help your body focus and experience natural pain relief. And YES, it does work!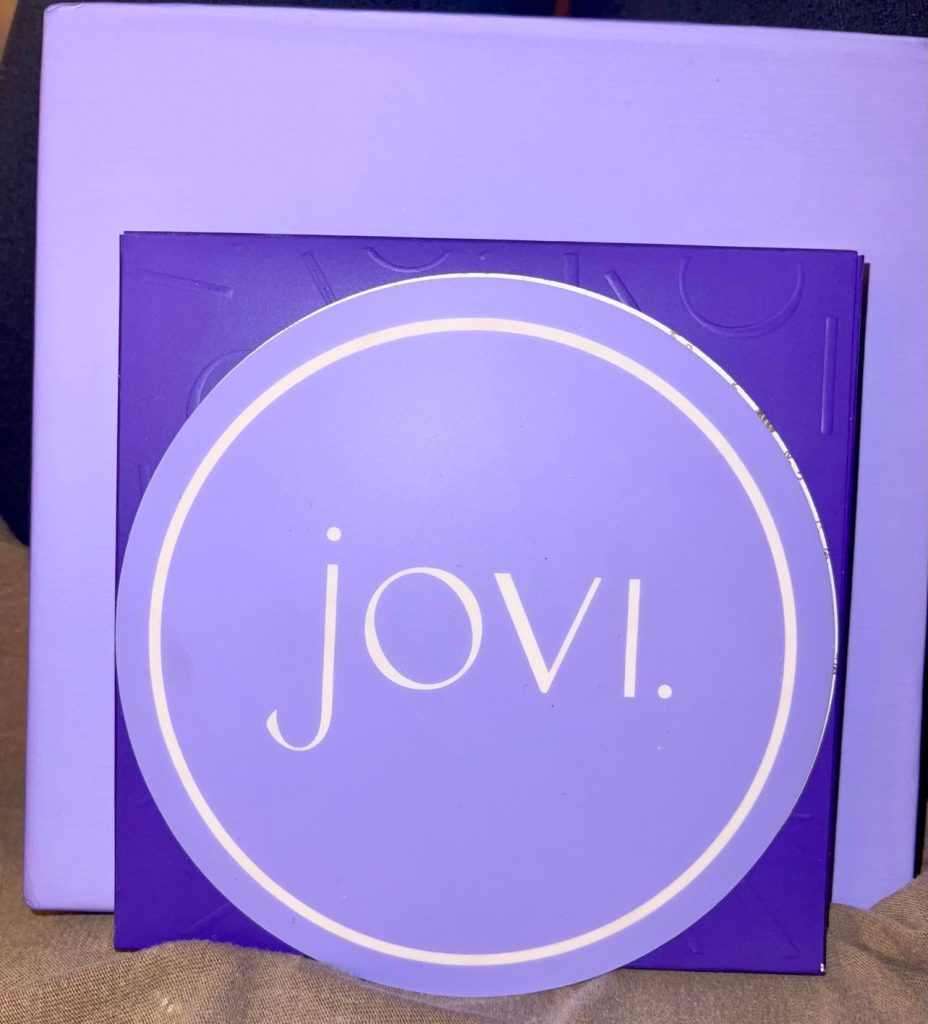 I was shocked at how well this little patch worked with alleviating my neck discomfort, the very first time I used it. I haven't used the Jovi Patch anywhere else yet, but it definitely helps with my neck and shoulder discomforts. And, the discomfort is almost gone instantly. I know this is hard to believe, but it really does take away the aches, almost works instantly.
I usually wear the Jovi Patch for around 15 minutes several times a day. However, many experiences the most relief after wearing the patch for 24-72 hours. Since this patch is free from any bad stuff, I don't have to feel bad for wearing it all the time, when I need to! For the best results, wear the relief patch overnight. I love that I can use this patch and get relief from my aches and discomforts in the comfort of my own home.
How Do I Use The Jovi Patch?
Find The Right Spot:
The number one thing is finding the RIGHT spot to put it on! That is literally the hardest part (but not really!). Find the spot that your discomfort is coming from and then place the Jovi Patch approximately 1" above where you feel the most intense discomfort. You will know the patch is in the right area because you might experience a warming or tingling sensation.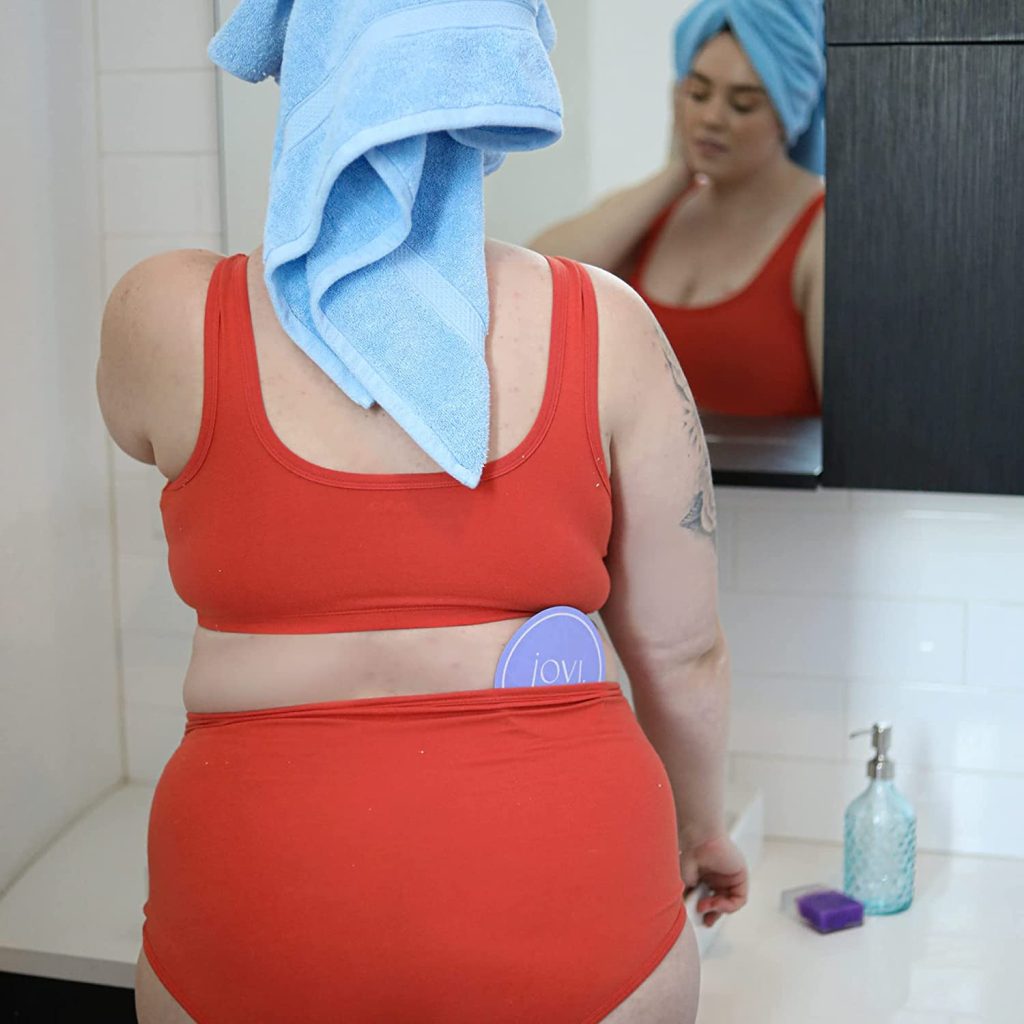 Put The Adhesive On (Or Don't!)
The Jovi comes with adhesive patches to put on the Jovi Patch however since I am using it on my neck and my neck is 'rounded' the Jovi Patch does not lay 'flat' so I like to just use my hands and hold the Jovi in place on my neck. When my hand/arm gets tired, I use my other hand/arm until the 15 minutes are up. It is just easier for me to do it this way. But, the Jovi Patch DOES come with adhesives so you can stick it to your skin and go about your day!
Place the patch
Once you have found the proper placement for relief, secure the patch in place. You can use the included adhesives (see above) or simply tuck the patch inside a close-fitting article of clothing (see picture above) such as the waistband of your workout pants, inside a sports bra, or under a compression sleeve. This patch is most effective when worn in direct contact with the skin; however, skin-to-skin contact is not necessary for relief (I do recommend it though!).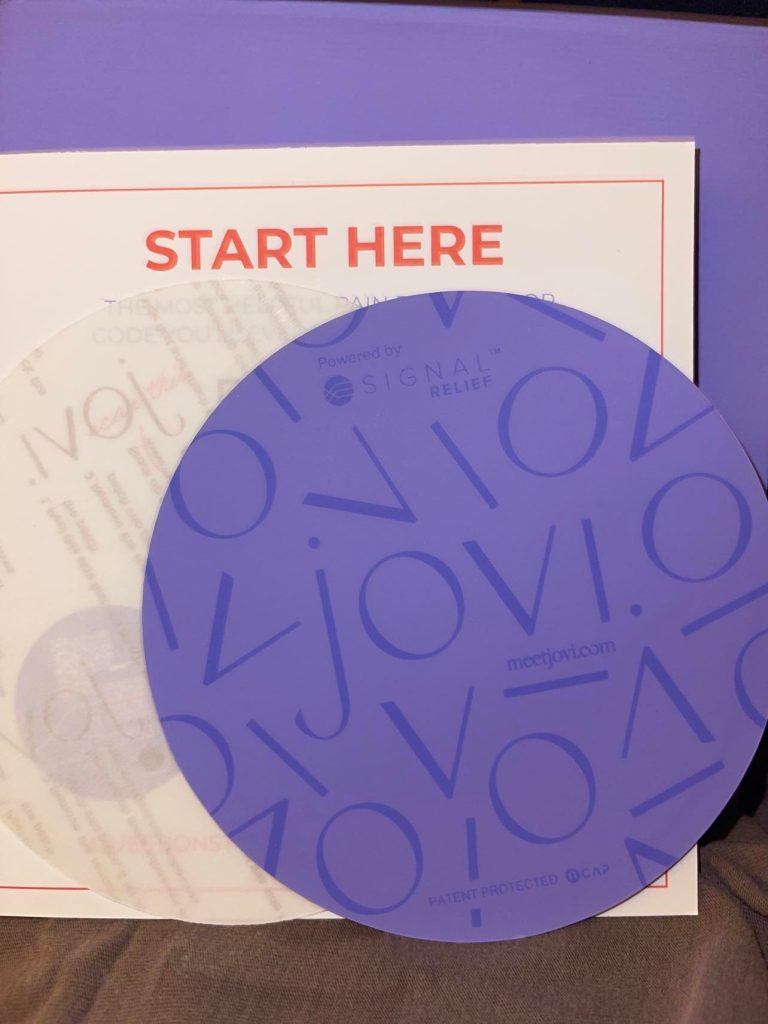 Satisfaction or Your Money Back!
These patches are built to last. Stop purchasing disposable methods of quick relief and make a purchase affordable enough to last you throughout the years. Their products are guaranteed satisfaction or your money back! Many people who have tried the Jovi patch report feeling relief from menstrual cramps that many women get, headaches, muscle aches, and other types of discomfort. You can read more reviews here! If you're looking for a new way to relieve discomfort, the Jovi patch may be worth a try.
Shop!
You can purchase the Jovi Patch on Amazon.com. It retails for $134.10 for one patch and adhesives pack. It retails for $345 for 3 patches and an adhesives pack.
Win
One lucky person is going to win One Jovi Patch and Adhesives! Yay!
Rules
The contest is open to US 18+. The giveaway will end on October 10, 2022, at 11:59 PM MT. The winner will have 48 hours to confirm their win after I email them, or a new winner will be chosen. I am not responsible for lost or stolen mail.