Do you suffer from neck and head pain? I do! How can you get neck and head pain relief? There are several different ways. My neck and head pain are from being on the computer so much. This is my job though, so I need to find solutions to help with my severe neck and head pain. Headaches are so common and I really wish they were not!
*This post includes my affiliate links.
Neck And Head Pain Relief
One thing I have never tried is going to the chiropractor. I have heard great things about going to chiropractors and I need to make an appointment sometime soon.
I also recently got the Daith piercing which has helped with my migraines, and tension headaches. However, the neck pains that I get and the head pain that radiates from my neck still hurts me so badly. The pain caused me to be so sick at times.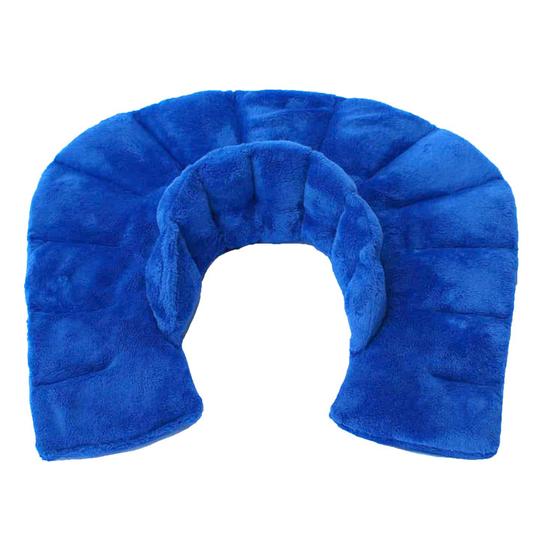 What Is A Daith Piercing?
Since I mentioned the Daith piercing, I wanted to let those of you who don't know what that is, what it is, and what it can do for your headaches. The Daith piercing is a piercing through the cartilage fold right above your ear hole.
Since it is all cartilage there, it is very painful (for me it was and I have a high pain tolerance!) and it takes a bit of pressure and pushing to get the piercing through. It is really quick though and the pain (at least for me) went away as soon as the piercing was complete and the earring was in.
You will want to keep the piercing very clean (you can buy a solution at the place you got your piercing or at any grocery store). I got mine at the beginning of December and it is still very sensitive when I touch it. I do not notice any sensitivity though unless I am touching it. So I hardly notice it at all anymore.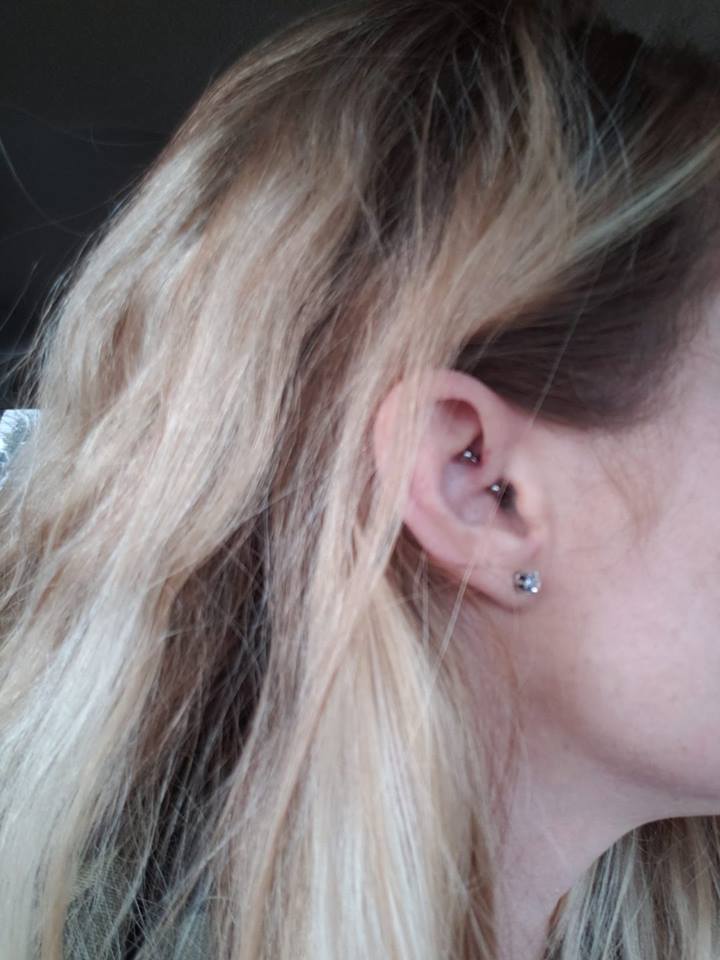 You don't normally change earrings in your daith piercing. You can, but people normally just leave it be. You can get a ring or barbell earring (I am sure there are other options, but those were the options I had to choose from). I opted for the barbell earring.
Many people get daith piercings for their migraine headaches. That is why I got mine done. Since getting my Daith piercing I have noticed a decrease in my migraines and the pain is barely there, if at all.
However, I still get my horrible neck pains (from being on the computer) and it will radiate to my head at times, but it is very different from the pain of the migraines I use to get and those dang cluster headaches!
It's like I take care of one problem and get another one! Ugh! I just want to be pain-free! I have had headaches since I was around 13 years old! Migraines suck and I am just glad that they are now mostly gone with the Daith piercing. But, now I have the neck issue! My neck muscles just get so sore.
Neck And Head Pain Relief (The Natural Way)
So, what am I doing about my neck pain? Right now, I am using the Huggaroo Microwavable Neck Wrap for my aches and pains. The Huggaroo premium microwavable therapeutic neck and shoulder wrap helps alleviate my neck pains. I can wear this any time of the day and still go about my day, in the comfort of my home. This is great for natural pain management.
If you work in an office, this is great for using it there too. It is convenient and helps my neck pain SO much. You can use this hot or cold! I really like the high neck on it and the shoulder part of this wrap. It really covers your shoulders and neck, well.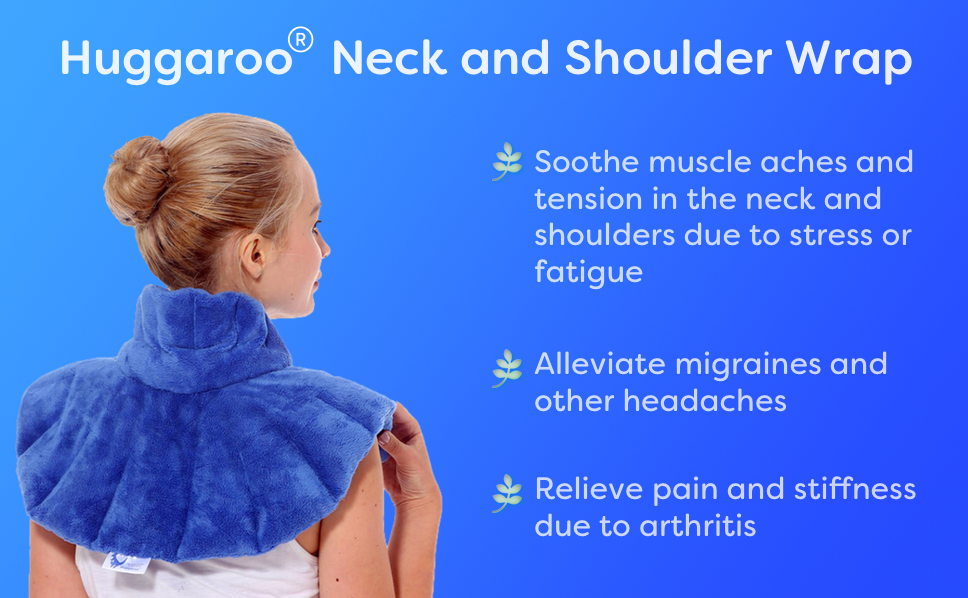 Huggaroo Heating Instructions for Neck And Head Pain Relief:
Method 1: Discover the power rating of your microwave oven (look inside your oven for a label). The power rating of most consumer ovens ranges between 600 and 1600 Watts (W).
Use the provided chart to discover the optimal heating time for your oven.

Always place the wrap on a clean, dry plate

and microwave on high for the indicated time.
You may add 30 seconds to subsequent heating cycles if extra heat is desired.

For your safety and to prevent damage to your wrap, please use the chart-recommended heating time the very first time you use your Huggaroo wrap.
Method 2: If you cannot discover the power rating of your oven
Heat the wrap for 1 minute and 30 seconds the first time you use it. May add more time to subsequent cycles in 30 seconds increments, if extra heat is desired (2 min, then 2:30, then 3 min, etc).

Please do not overheat the wrap.

See "Caution" below for additional handling instructions.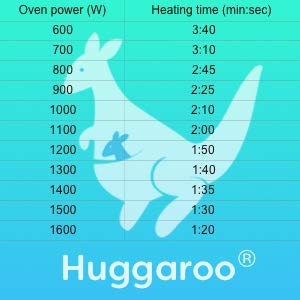 Heat Therapy or Cool Therapy for Neck And Head Pain Relief:
The Huggaroo wrap is filled with heat-absorbing clay beads and flax seeds. It delivers deep, penetrating heat to the neck, shoulders, and upper back, melting away pain, tension, and stress.

High mass and thoughtfully chosen ingredients result in class-leading heat retention and comfort. Optimally heated, the Huggaroo neck wrap stays hot for about 15 minutes and then warm for another 20-30 minutes.

Alternatively, the wrap may be chilled in the freezer for a cool, refreshing experience. To use cold, put the wrap in a large ziplock bag and place it in the freezer for at least 2 hours. Expect 8-10 minutes of cool therapy per freezing cycle. Please note that this wrap is primarily designed to provide moist heat therapy and subtle aromatherapy.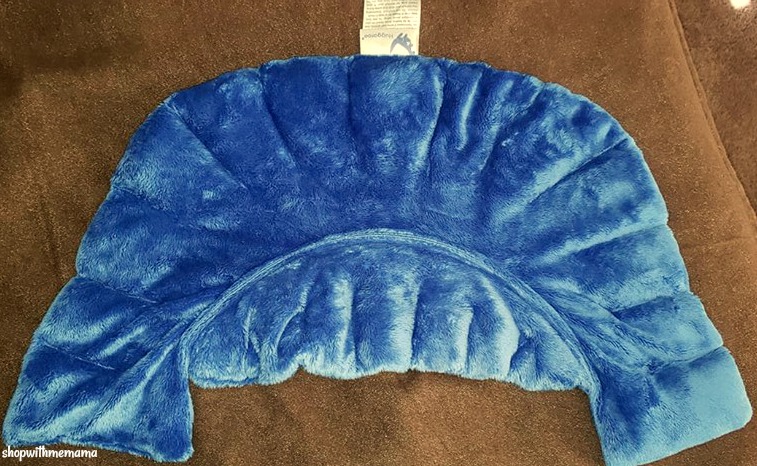 Herbal Aromatherapy For Neck And Head Pain Relief:
Not only is the Huggaroo great as a heat or cool therapy treatment for your neck and head pain, but it is also herbal aromatherapy for your pain too!
In addition to the heat-absorbing clay beads and flax seeds, the Huggaroo neck and shoulder wrap is filled with selected herbs.
We use only 100% natural dried herbs.

Subtle aromas of lavender, peppermint, lemongrass, and chamomile are released every time you heat the wrap, providing you with soothing and refreshing aromatherapy while your muscles are relaxed by the heat.
The 'scent' of the Huggaroo Neck Wrap is very light and not overpowering. I enjoy breathing in the scent of the herbs. It helps to relax me and my muscles enough to unwind.
The Huggaroo Neck and Head Pain Relief Wrap are so soft too. It feels so comfortable on my neck and shoulders. It is almost like a soft, weighted blanket for your neck and shoulders. I love my neck wrap!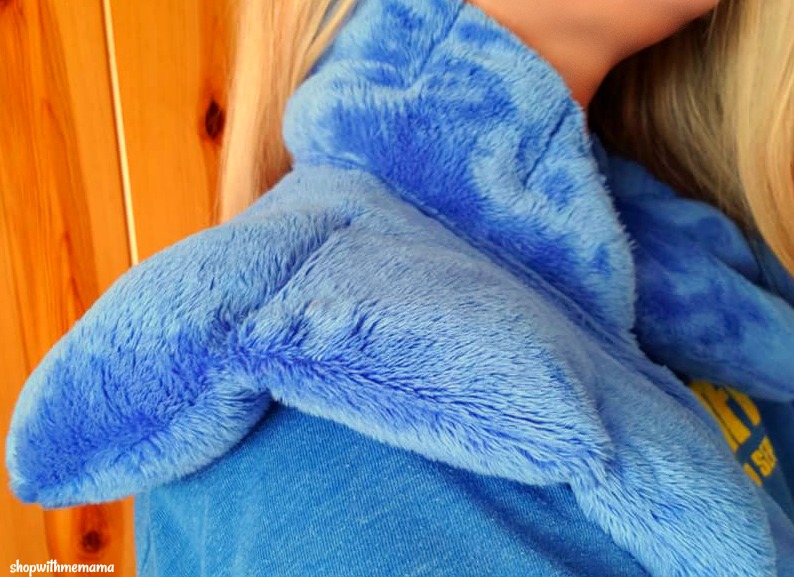 Ergonomic, Soft, Luxurious
Unique ergonomic shape. Wraps high around the neck and covers the shoulders for maximum benefit.

Heavy, sturdy, solid feel. It provides deep pressure therapy and stays in place on your shoulders and around your neck. Retains heat longer.

Premium materials. Beautiful Soothing Blue color.
Neck Exercising To Help With Neck, Shoulder, And Head Pain Relief
I also wanted to mention a few neck exercises I do, before or after I use my Huggaroo Neck and Shoulder Wrap. These exercises have helped me tremendously! A stiff neck is no joke!
*Sit up straight! Straighten that spine! This is a big thing that I have to remember to do when I am working away at my computer. Sitting up straight, even for 20 minutes at a time, really really helps me.
*Stand up and walk around, get your blood flowing a bit. Take mini-breaks from sitting. We all know that sitting down all the time is not good for anyone! Stand up, and move around a bit. Don't forget to stand up straight when you are doing this.
*Slowly move your head from side to side, while sitting up straight. Then, slowly move it back and forth. Next, roll your shoulders. Doing these three things helps my neck to 'loosen up' and my upper neck feels less tight.
*Drink water. If you are dehydrated you can also get a huge headache, trust me, I know! Being dehydrated causes headaches! Your blood vessels can become constricted, so it is important to drink that water! Do it for your health!
*Use essential oils! A good one for headaches is peppermint essential oil with carrier oil. I use this a lot for my headaches!
*Apply the Huggaroo. You can heat it up or cool it down, whatever you choose or need at that moment, the Huggaroo will help alleviate your neck and shoulder pains.
I like to leave my Huggaroo on for a good 20 minutes. If heated, it stays warm/hot for a while. If cold, it stays cool for a while. That is what I love about Huggaroo!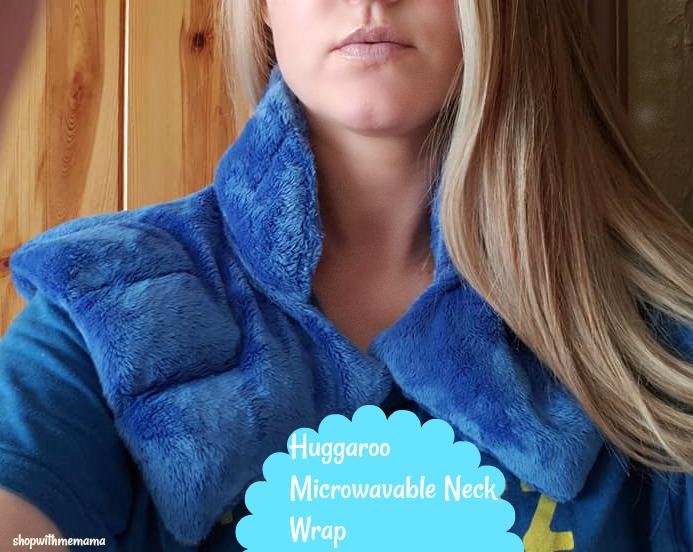 Headache pain is no fun and it is really hard to get things done when you hurt so badly. I did some research for sore necks and I came across a condition called Occipital neuralgia.
This is a condition where the nerves that run from the top of your spinal cord up through the scalp, called the occipital nerves, are inflamed or injured.
You might feel pain in the back of your head or the base of your skull. That is EXACTLY where my pain is. And, people oftentimes mistake this for a migraine headache.
It is always good to get your blood pressure checked when or if you are getting headaches all the time. Always consult your doctor first.
Or, if you are over 50 years of age, your Cervical Spine may be having issues. As you age, the spinal canal becomes more narrow. The open spaces between your vertebrae may start to get smaller.
The tightness can pinch the spinal cord or the nerves around it, causing pain, tingling, or numbness in your legs, arms, or torso.
A while ago, my left thumb was numb for about 2 months! It was SO weird! So, asking your doctor about this, if you are having the above symptoms, might be helpful too.
Headaches usually mean there is something going on in your body. Some sort of inflammation or injury. It is best to seek a doctor's advice first as I stated above.
However, if you are unable to or do not have medical insurance, using the Huggaroo neck and shoulder wrap can help with the pain you are having right now. Headaches are like a disease and I just want them to go away completely!
What symptoms are you having? What type of headache do you get? Do you get migraines, or neck or shoulder pain?
Making A Difference!
The Huggaroo neck and head pain relief wrap was designed in Nashville, TN. And, they are committed to improving the lives of their clients by helping to make a difference in their community.
This year, they are donating 1% of their profits to One Simple Wish, which is a non-profit organization that makes a meaningful, positive impact on the lives of children in foster care. With every purchase you make, you are making a difference too!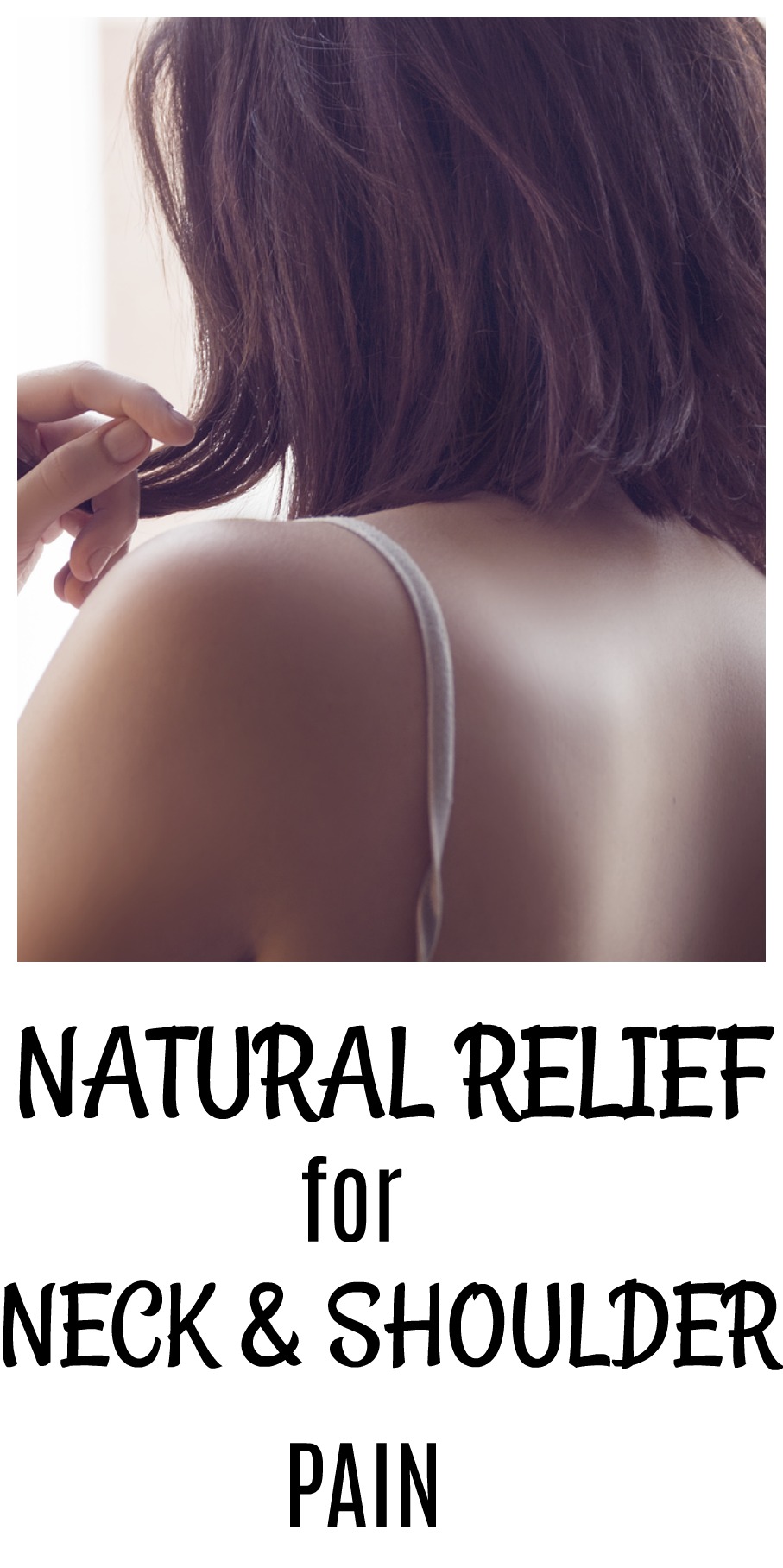 Where Can I Buy The Huggaroo Neck And Shoulder Wrap?
You can purchase the Huggaroo Microwavable Neck and Shoulder Wrap online on their website or on Amazon.com. It retails for $35.99.