When it comes to self-defense, it's always better to be safe than sorry. And with the Rosette self-defense ring knife, you can have the best of both worlds. This self defense ring is not only beautiful, but it's also functional. The rosette flower can be quickly and discreetly removed to reveal a sharp blade that can cut skin, draw blood, and collect the DNA of an attacker. So whether you're wearing it as everyday jewelry or on your index or middle finger for self-defense, you'll always be prepared.
In a world where danger seems to be lurking around every corner, it's no wonder that people are always on the lookout for new ways to protect themselves. Wearing this knife ring as an everyday essential will give you greater peace of mind wherever you are. And because it's so discreet, you can wear it on any finger as everyday jewelry for self-defense. You can even wear it as a wedding ring or wedding band because they are so pretty and nice looking.
The Self-Defense Ring that Could Save Your Life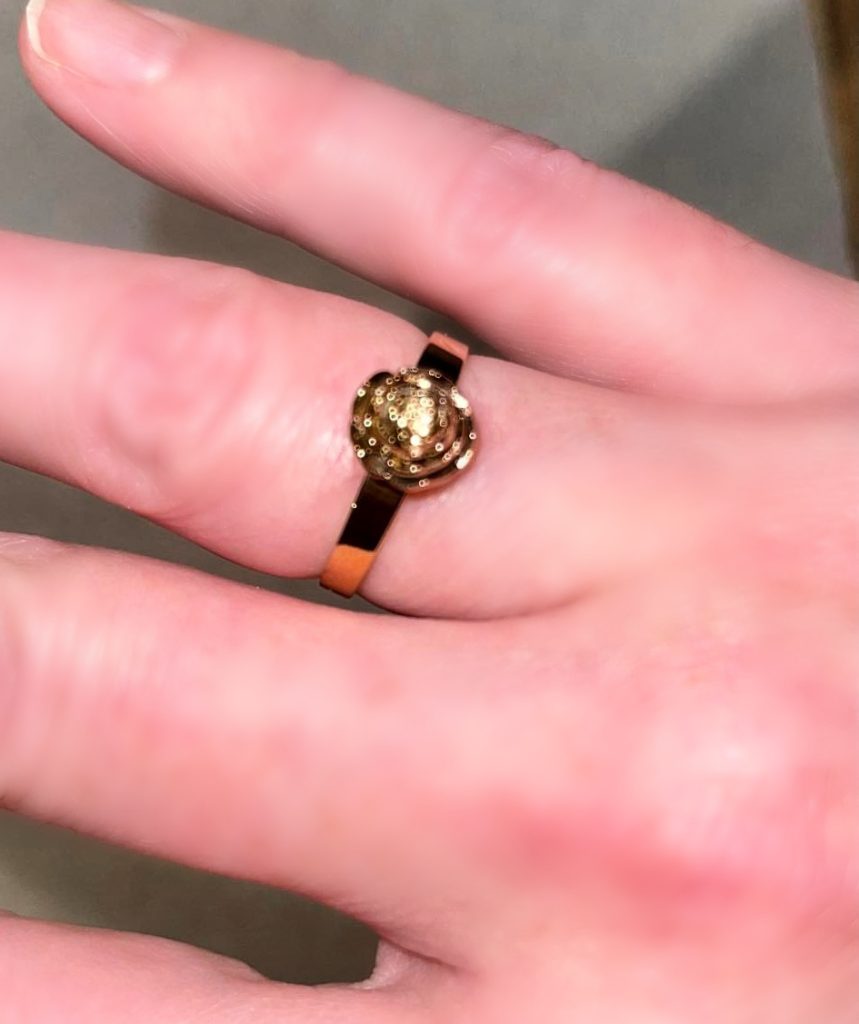 How It Works
This self defense ring makes a great defense tool and looks just like a regular ring but conceals a sharp blade that can be used to fight off an attacker. Let's take a closer look at this fascinating new product.
The self-defense jewelry defense rings are designed to be worn on any finger, making it the perfect piece of everyday jewelry. The top of the ring unscrews so that the sharp blade can be exposed. To use the knife ring in self-defense, simply make a fist and unscrew the top of the ring in a counterclockwise direction. This will expose the small blade so that you can use it to fight off an attacker. You can also use Rosette to cut through rope or fabric if you're ever restrained or tied up against your will.
Why You Need the Rosette Self-Defense Ring
No one ever wants to find themselves in a situation where they need to use a self-defense weapon. But unfortunately, these situations do occur. If you are ever attacked, it is important to have a way to fight back and defend yourself. The Rosette self-defense ring provides you with a discreet and effective way to do this so you can have peace of mind knowing that you are always prepared.
I have always been intrigued by protection jewelry and have always wanted to own a piece. So, when I received this wonderful knife ring I contemplated keeping it for myself or giving it to my daughter. I decided to give it to my daughter because I ALWAYS want her to be safe! I taught her how to use the self-defense ring and she knows now when and how to use this protective ring.
Benefits of Wearing This Knife Ring
The beauty of the knife ring is that it is completely unobtrusive and can be worn by anyone. It's also incredibly easy to use, meaning that even if you've never used a weapon before, you'll still be able to effectively defend yourself with this protection jewelry ring. Plus, thanks to its sleek and stylish design, nobody will ever suspect that you're carrying a weapon.
With the knife ring self-defense jewelry ring blade defender ring, you can now protect yourself without anyone even knowing that you're carrying a weapon. Whether you're walking home alone at night or going on a first date with someone you met online, this sleek and stylish piece of jewelry will give you peace of mind knowing that you're prepared for anything.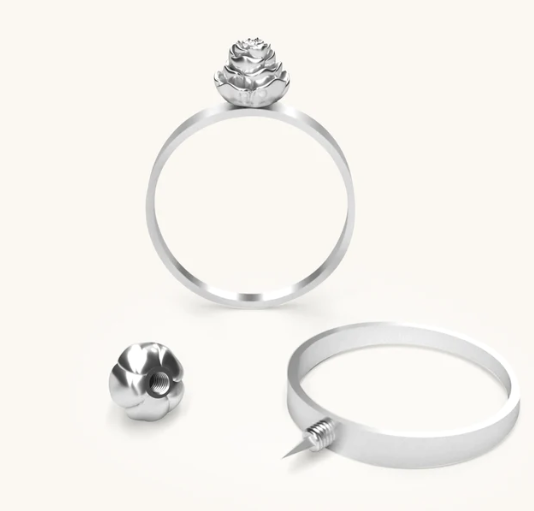 Features of the self-defense ring:
*Concealed sharp blade can cut skin, draw blood, and collect an attacker's DNA
*Quickly unscrew the top to arm the self-defense blade in seconds
*Forged from hypo-allergenic, corrosion-resistant, high tensile-strength 316L Stainless Steel
*Package comes with the Rosette defender ring, black microfiber ring bag, user manual, and a black custom logo ring box
*Note: It's important to note that this ring is not a replacement for traditional self-defense techniques such as punching, slashing, or striking. Rather, it is meant to supplement these instinctive defensive moves so you can ward off an attacker.
Shop
You can find your protection jewelry ring size and check out the beautiful self-defense rings on their website. The ring I received was their Rosette Defender Ring and it retails for only $79. This would make the PERFECT Christmas gift for that special someone in your life this holiday season.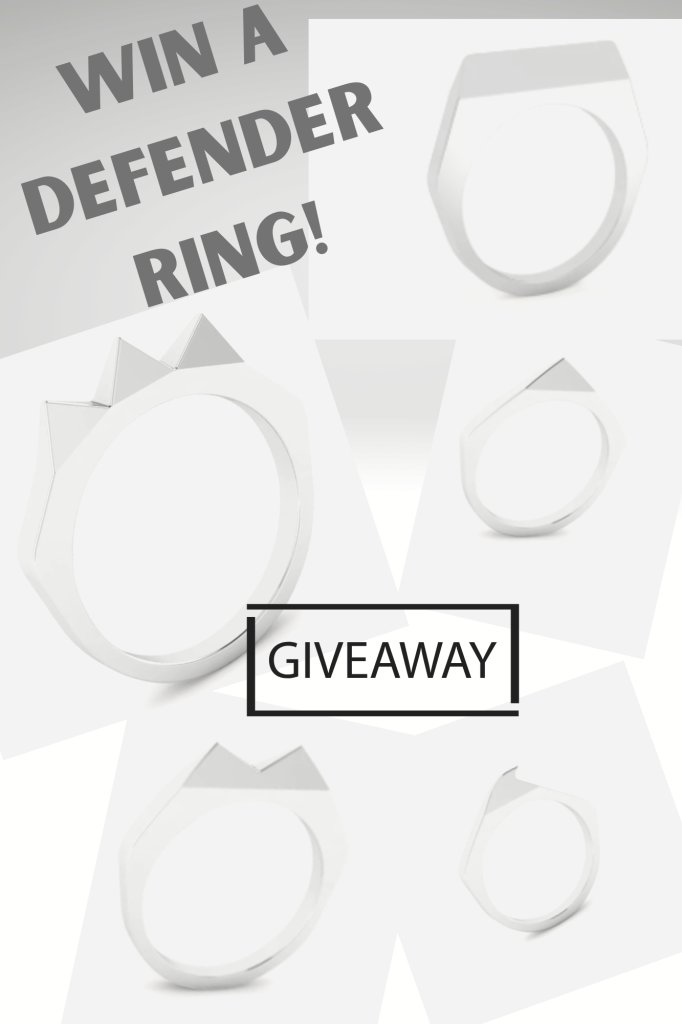 Win
One person is going to win one of their new protection jewelry open-point rings! The winner can choose the style, metal, and ring size! Yay!
Rules
The contest is open to US 18+. The giveaway will end on November 28, 2022, at 11:59 PM MT. The winner will have 48 hours to confirm their win after I email them, or a new winner will be chosen. I am not responsible for lost or stolen mail.