We all know that personal safety is important, but sometimes it can be hard to find products that are both effective and stylish. Blingsting is the perfect solution for those looking for fashionable self-defense products every woman should have.
This company offers a wide range of items, from keychains and alarms to pepper spray and hammers. I was lucky enough to receive a few of their products to try out, and I absolutely love them! Not only are they cute, but they're also very well-made. Now I can rest assured knowing my 15-year-old daughter has some protection with her at all times.
When it comes to self defense products for women, there is no one better than Blingsting. They are the category leader in "cute" personal safety products for women, and they have changed women's expectations of what self defense products can be. Their mission is to provide their customers with high-quality products that are both effective and easy to use.

*This post includes my affiliate and referral links
What Self Defense Products for Women Does Blingsting Carry?
Blingsting carries a wide variety of different self defense products, including keychains, safety kits, stunning devices, pepper spray, safety alarms, escape hammers, and much more. See below for the full list!
Self Defense Products Every Woman Should Have
Here are the products that Blingsting Carries:
*Stun Devices for Women: The Blingsting Handheld Stun Gun shocks at 950,000 Volts. It is Mini & Portable and awesome for your Personal Security. Professional-grade self-defense that is safe to carry & easy to use.
Compact, lightweight & fits in the palm of your hand to carry confidently or easily conceal. Slips easily into a purse, bag, or center car console, and the on/off switch prevents accidental misfires. The Batteries & Wrist Strap are Included. It comes in black, silver, and pink and they are so sparkly and pretty!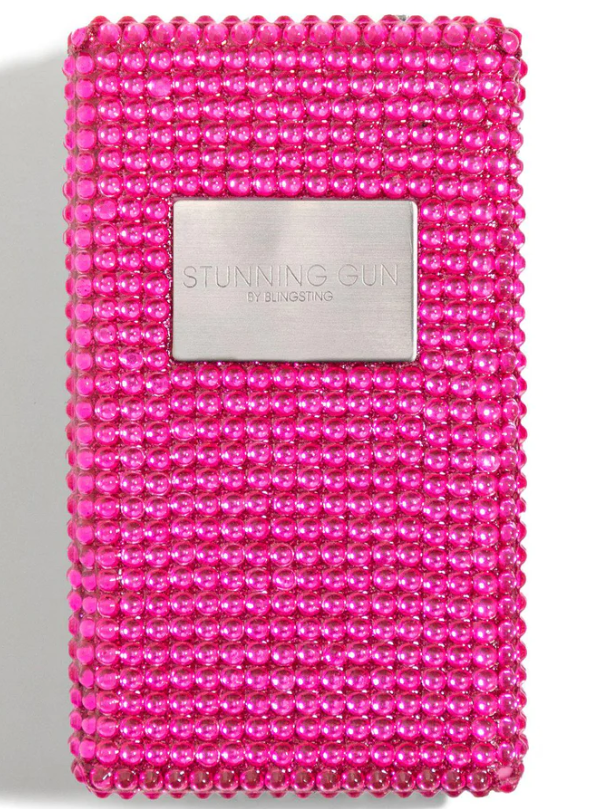 *Pepper Spray for Women: Blingsting self-defense keychains are police-approved, non-lethal personal protection that is cute enough to carry. It comes in camo, sparkly, studs, or rhinestones. They are so cute but we know what they can really do!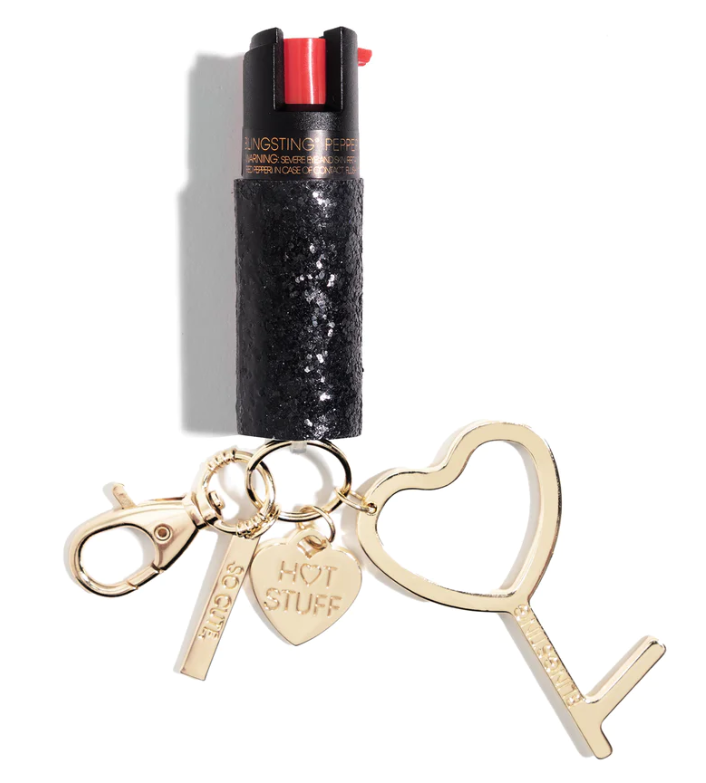 *Safety Alarms for Women: These come in a heart shape, a normal rectangle with a button, and a bow tie shape. They also come in different colors and styles. Emergencies can and do happen. Feel protected and attract attention fast when you need it.
Clips easily to purses, backpacks, fanny packs, and keychains. Perfect for campus life, public transportation, and walking your dog, these are TSA-compliant on airplanes.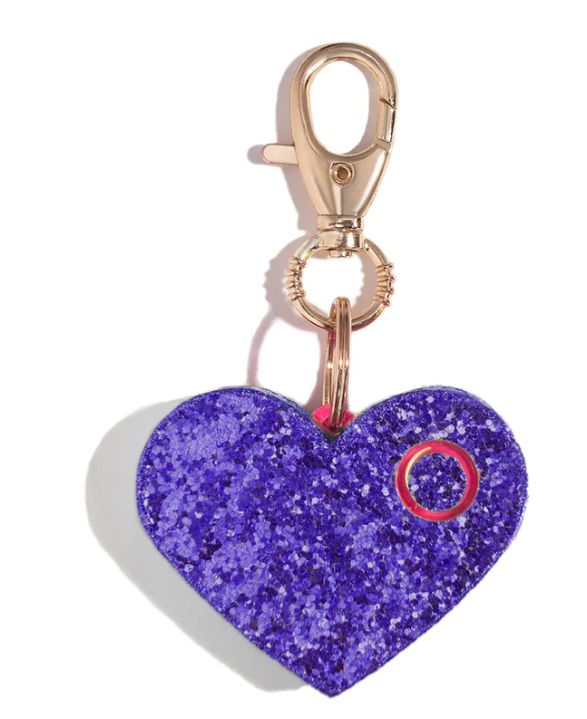 *Escape Hammers For Women: Emergency escape hammer for the car. This allows you to break a side window with the carbide-reinforced steel tip.
You can also cut your seat belt if you or someone else is trapped in your car. It comes with a velcro visor strap that keeps the hammer secure and accessible. It comes in silver, pink, black, rose gold, and mint.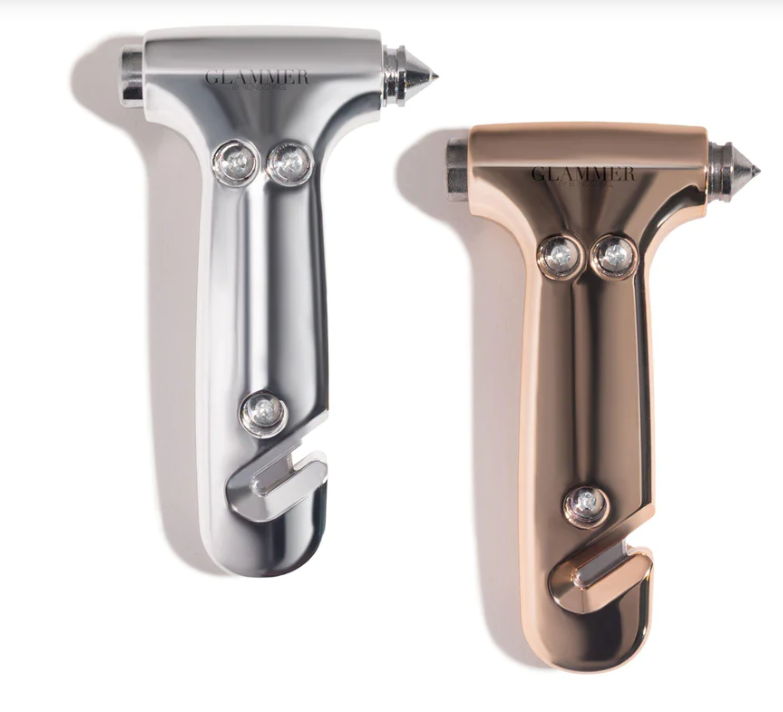 *First Aid Kits for Women: Reach for the supplies in your first aid kit when you need them in one handy compact case loaded with 75 Essential Rescue Supplies: 6 Antiseptic Cleansing Wipes; 6 Sting Relief Pads; 6 Alcohol Pads; 10 Safety Pins; 18 Cotton Swabs; 10 Fabric Bandages; 5 Knuckle Bandages; 5 Finger Bandages; 2 Butterfly Bandages; 5 Gauze Pads; 1 Gauze Tape; 1 Rose Gold Gemstone Hard Case.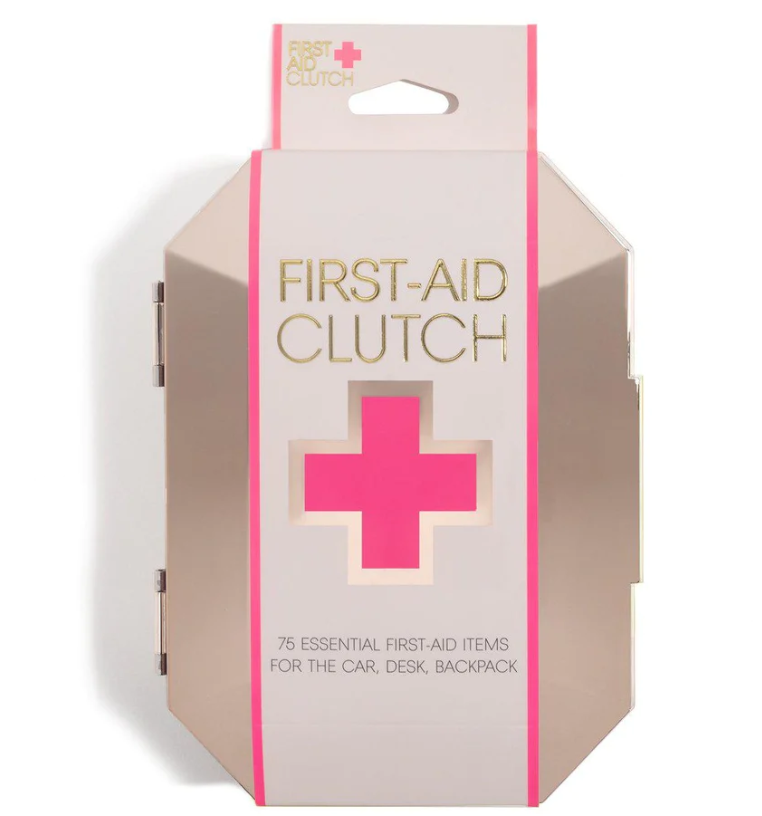 *Safety Canes for Women: The Blingsting Kandi Kane (love the name!) is a walking cane and personal safety alarm! The Kandi Kane™ is the new personal safety cane from BLINGSTING.
When you need stability and support, express your sparkly self with our signature safety accessory. Designed for women, by women, the sturdy and cute cane includes a powerful LED flashlight and emergency alarm. Both are totally accessible with a quick push of a button. It comes in purple rhinestones, pink rhinestones, and gold rhinestones!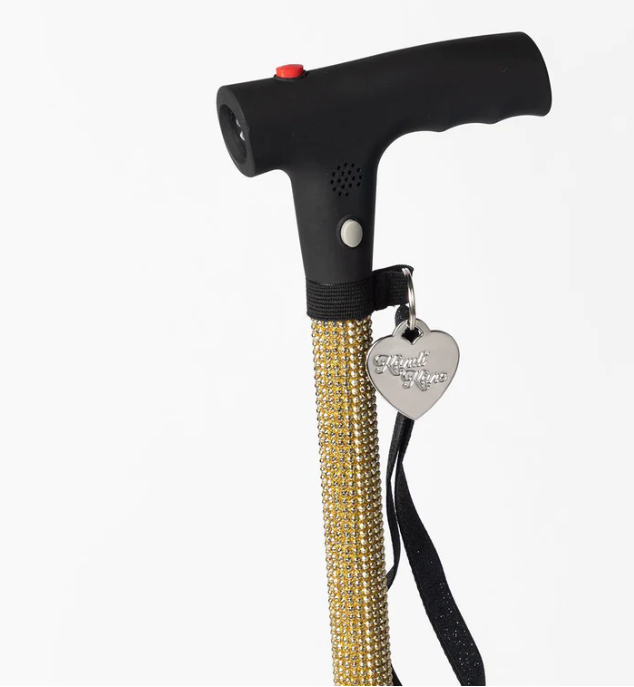 *Personal Protective Kits for Women: These are just bundles of the above products! Would make the perfect gift for that special woman or girl in your life.
*Safety Accessories For Women: In this category, you will find their charms, face masks, gift boxes, etc.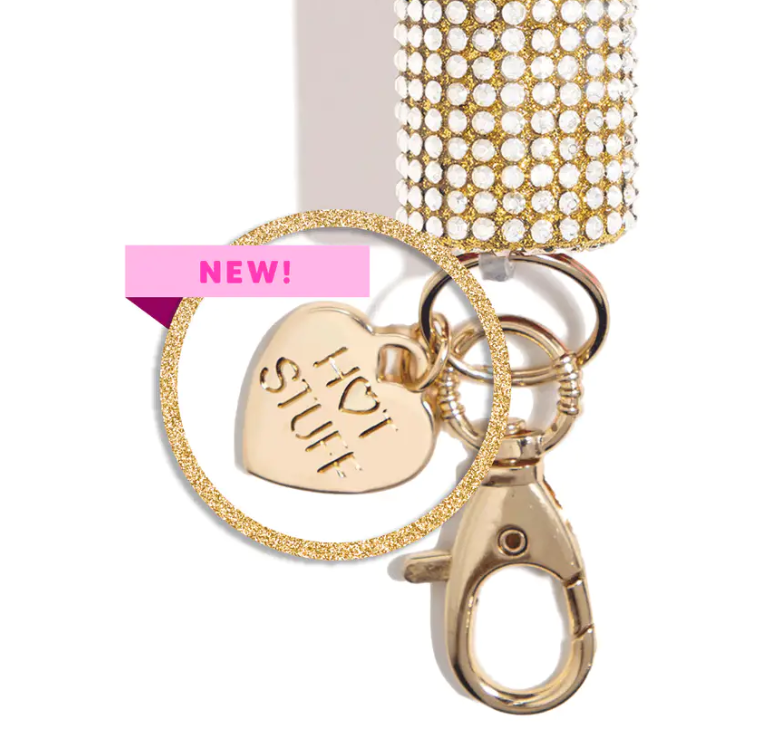 All of these products are small enough to fit in your purse (except the Kandi Kane!) and they are all very well made. I love that they are cute too! Blingsting has definitely changed my expectations for self-defense products and I would highly recommend their products to anyone looking for quality self-defense products for women that are also cute and stylish!
Blingsting Ambassador!
You can become a Blingsting Ambassador! Sign up by entering your email address and confirming it! Then, introduce your friends to the cutest safety accessories out there and be rewarded! Yay!

Buy
You can purchase any of the cute Blingsting Self Defense Products Every Woman Should Have by visiting their website OR on Amazon!