*Product received. Opinions are my own.
Do you have kids going off to college this fall? If so, you need to learn more about a product I recently reviewed. It is for the college bound kids and it is called "The College Student First Aid Kit".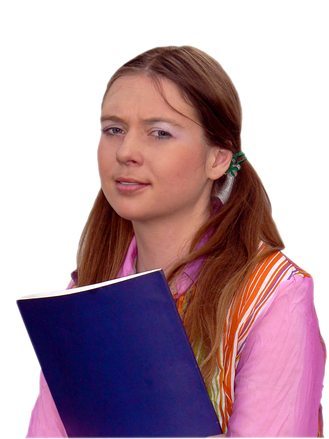 One thing that college-bound kids forget to pack and bring with them to college is a first aid kit. I think it is a must-have item to be packed away with your college bound child. Call it a mom thing or whatever, but having a first aid kit is a necessity to have on hand.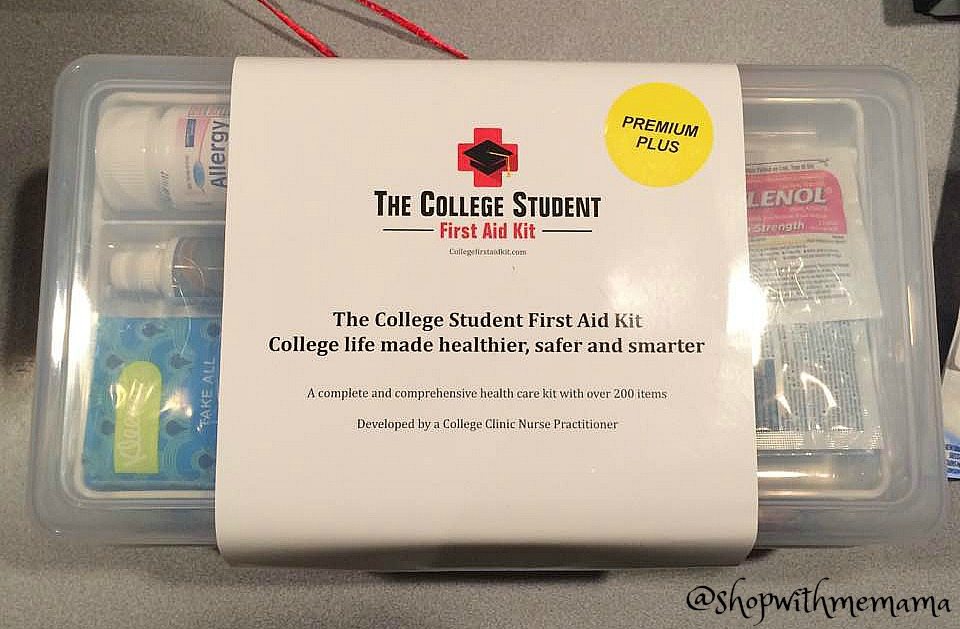 The College Student First Aid Kit includes over 30 different medications, ointments, creams, drops, tools, and wound care items — if your "baby" needs it, it's in there, says Beth Palmer Stewart,  the creator of this amazing first aid kit!
As a college clinic Nurse Practitioner with over 25 years of healthcare experience, and a mother of a current college student, Beth discovered a huge void in the market for a well-organized, dorm room first aid kit and decided to create her own. And, I am so glad that she did!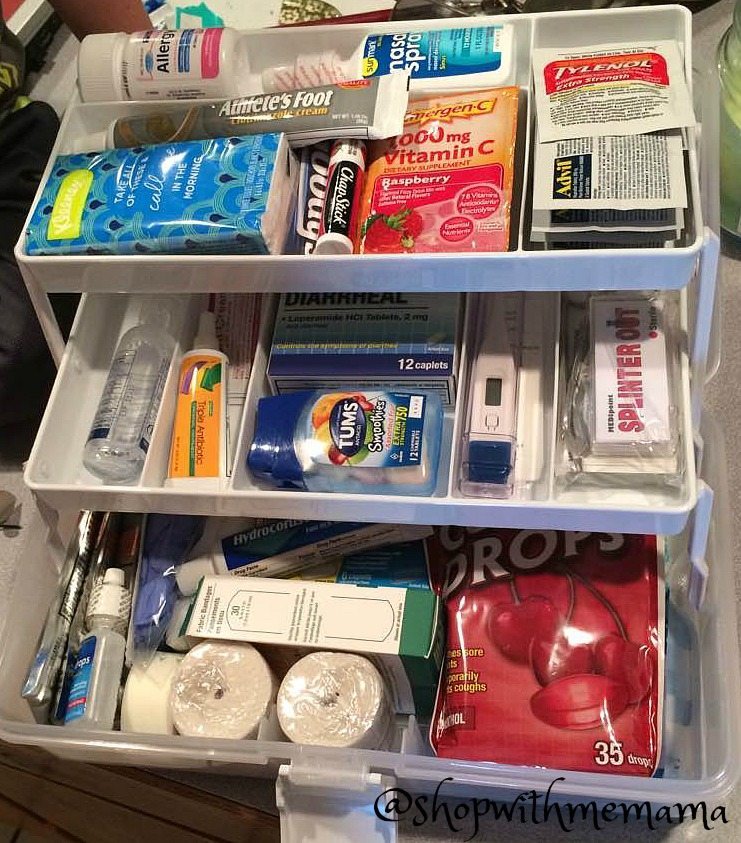 This kit arrived in the mail and when I opened it up, I was amazed at all of the things that were in this kit. It was packed FULL of essentials that college kids may need. It is so important when sending your child off to college, that they are safe and have everything they need to stay safe in any situation. A first aid kit is just another way to ensure they will be safe.
There are two first aid kits to choose from. The Premium Kit and the Premium Plus Kit. The only difference between the two is that one has more product than the other one. Both kits are great to have on hand.
What Is Inside The Premium Plus First Aid Kit?
This kit is well-organized and everything has its place. This kit has over 30 different medications, ointments, creams, drops, tools, and wound care items, The College Student First Aid Kit will make your student's college life… Healthier, Safer, and Smarter.
This kit includes all of the same contents as the Premium kit, plus: Double the amount of all medications, Extra medications including Goody's® Headache powder, Double the amount of all ointments and creams, Extra wound care products including more Band-Aids® and blister care items, Eye care products including emergency eyewash and red eye drops, Splinter removal kits, Lysol® products and Hand sanitizer to help stop the spread of germs.
Think These Kits Are Too Expensive? Think Again…
SAVINGS
To illustrate the value of The College First Aid Kit, we totaled the cost difference between purchasing our Kit versus making one on your own.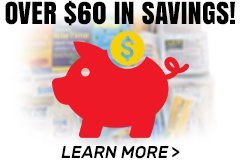 Price of Kit contents if purchased at Walmart® $132.38
Price of container if purchased from The Container Store® $15.00
Total amount you will spend if you make the Premium Plus kit on your own $147.38
Price of College Student First Aid Kit – Premium Plus-$84.95
Total Savings with the College Student First Aid Kit Premium Plus $62.43
Buy
You can purchase The College Student First Aid Kit online at http://collegefirstaidkit.com/. The Premium Kit retails for $59.95 and the Premium Kit Plus retails for $84.95.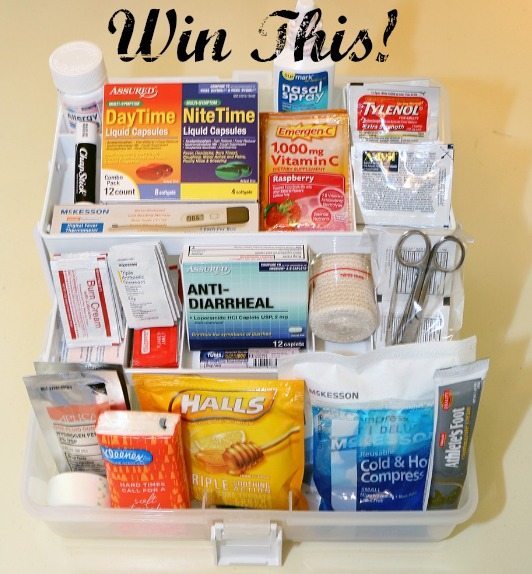 Win
One lucky person is going to win The College Student Premium First Aid Kit!
Rules:
The contest is open to US 18+. Giveaway will end on August 13, 2016, at 11:59 PM MT. The winner will have 48 hours to confirm their win, after I email them, or a new winner will be chosen. I am not responsible for lost or stolen mail.