This post is all about the Top 5 Staycation Activities for Kids! Family vacations are upon you but taking a long vacation with the whole family is not on the cards for everyone. This doesn't mean kids need to be propped in front of the TV for weeks on end either. This staycation is the time to get inventive and give kids an unforgettable experience right in the comfort of their own homes.
These entertaining activities put a new twist on classic family activities, making them perfect for today's young ones. After all, kids just want to be kids so encourage them to play and have fun this holiday.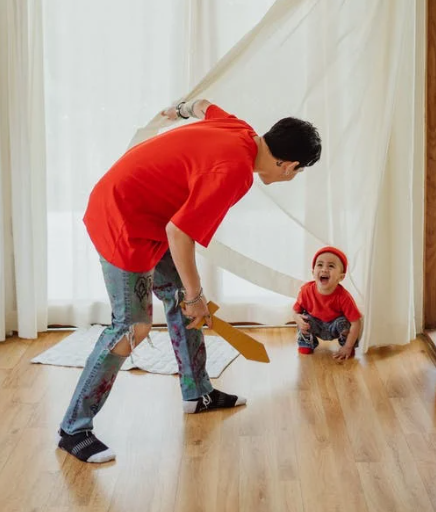 Top 5 Staycation Activities for Kids
Here are 5 fun-filled staycation activities for kids to keep them out of trouble and give the family some much-needed time to bond over the holiday.
1. Set Up Camp
Sure, a pillow port is fun, but it will never beat the sheer awesomeness of an actual campsite. Set up camp in the backyard and kick it old-school by going the whole nine yards.
We're talking tents, sleeping bags, campfire hotdogs, roasting marshmallows, and of course, ghost stories! The best part of an at-home campsite is, that you get to use the indoor "facilities" too.
If you miss the allure of nature and getting in the great outdoors, combine your camping evening with a day on your local trail or even a walk in the park. Breathe some fresh air and return to your backyard campsite in the evening for a relaxing night-in.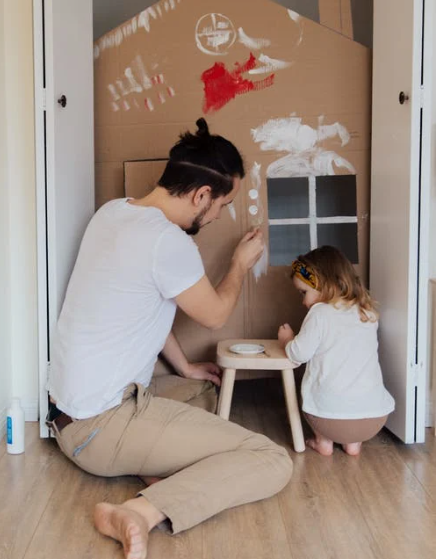 2. Travel Around the World
Just because you can't travel to your favorite destination, doesn't mean you can't bring your favorite destination to your home. Take the kids on a trip around the world each day with this creative approach.
Host theme days where kids get to explore all sorts of interesting cultures from around the world. Learn a German song and eat some currywurst or bake Lebkuchen. You can paint flags, learn traditional dances, or even watch a film in a foreign language.
This is a time to educate kids about the enormous amount of diversity around the globe and foster a love for traveling and an interest in various cultures. Add a themed dinner at the end of the day to round off the perfect trip around the world. Did anyone say, Pad Thai?
3. Board Game Tournament
Turn a normal old board game night into a full-blown tournament day. Dust off all your family favorites or buy a few new additions for the collection and put them all to the test.
Create an Olympics-style tournament where winners are crowned for each game. Get creative and divide them into "events" like card games, strategy games such as Risk board games, and old-fashioned family favorites like Monopoly.
The family could also create their own board game based on family antics or come up with something completely new. This is sure to keep you busy for hours ahead of the main events.
Keep score of all the games and see who comes out on top as the ultimate board game champion. The winner gets to choose where to eat for dinner or gets a special treat created by the rest of the family.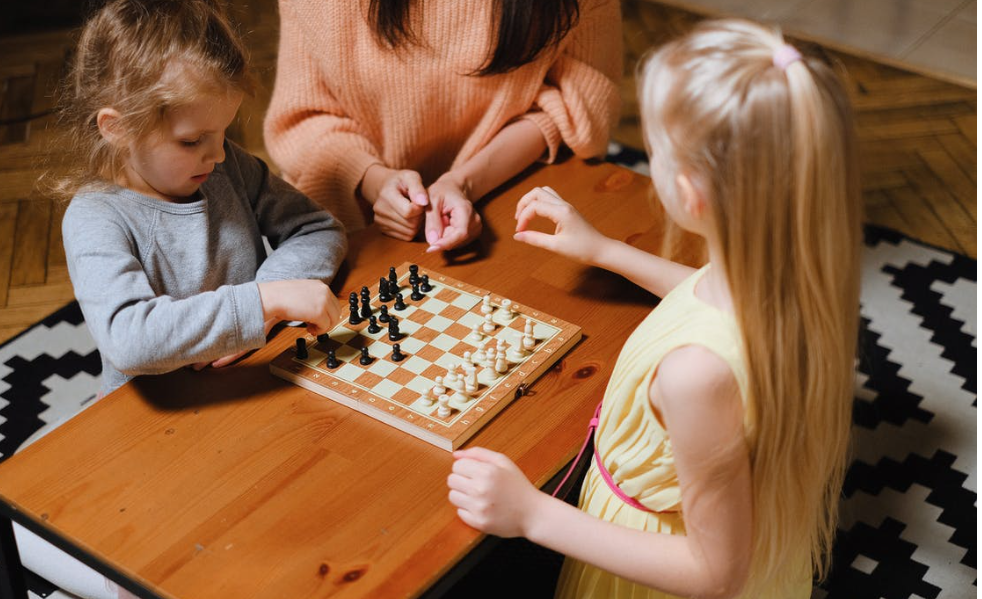 4. Talent Show
Create your own "The Family's Got Talent" episode by creating a full-blown talent show. Everyone can take the day to prepare their talent, get costumes ready, and rehearse their performance.
This is an excellent activity to get the whole family involved as there is a role for everyone; from a host to judges, to performers. This is everyone's time to shine and kids can finally put their TikTok dance skills to use.
Think magic tricks, dances, poetry readings, and musical performances. The sky is the limit! Don't think you have a talent? Why not put away the dishes in the silliest way or fold the laundry to perfection. Everyone is sure to get a laugh from your silly antics.
5. Build a Museum
This is a multi-day activity that builds up over time and culminates in an exclusive, one-night-only museum exhibit. Craft an array of sculptures, paintings, and artifacts and display them during a museum night where the family gets to take a tour through their fantastic exhibit.
Get creative by coming up with kooky backstories for each item or creating pieces of art unique to a specific culture or region of the world. Explore all the many layers that are hidden behind the art by asking questions like "why did the artist use black to paint the sky?" or "what is the significance of the look on that sculpture's face?"
The beauty of this is that it will give the family a goal to work towards and keep kids busy for days on end. Don't worry about clogging up your fridge with scores of finger-paint masterpieces as they will now be displayed on the walls for all to see (for one night only).