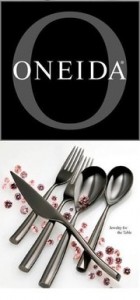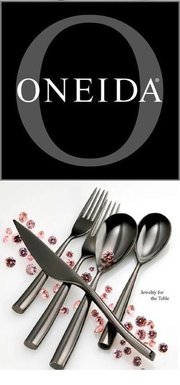 Oneida is very excited to share their Top Ten Brunch Buffet Entertaining Tips with you! Additionally, Oneida has some fabulous new products out, that will take your breath away and spruce up your dinner parties this Spring and Summer!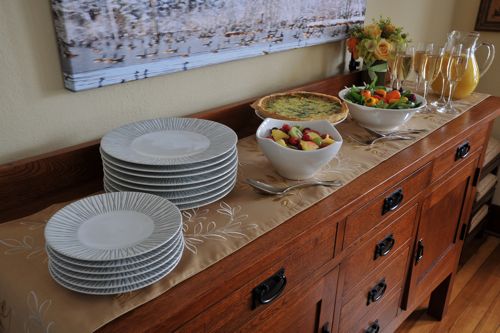 Brunch Buffet Basics: Top 10 Tips:
1)   Flow is key. Set up the buffet table in an open, inviting area so guests can move around it easily.
2)   Position stacked plates first, main entrees next, followed by hot dishes and cold dishes.
3)   Protect table linens with saucers or small plates to rest serving spoons and tongs on when not in use.
4)   Have a separate station for desserts and beverages.
5)   Bundle flatware in napkins or…simply place it on the dining table in advance.
6)   Use a pedestal to save space and bring height to the buffet. If you don't have one, simply cover a small bucket or sturdy box with a linen.  Place dishes   on top.
7)   Labeling foods is a thoughtful gesture so your guests know exactly what they are eating. Small photo frames are perfect for this.
8)   Decorative flowers and candy dress up a buffet. Save the lit candles for the dining table.
9)   Be sure to have PLENTY of food. No one wants to take the last piece of anything.
10) Keep hot foods hot and cold foods cold. Place ice under dishes in a separate plate or bowl. Use chafers for hot items.
Helpful Hint: If you don't have a chafer, wrap a couple of bricks in heavy-duty foil, warm in oven and place on a heat proof pad.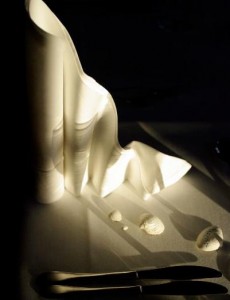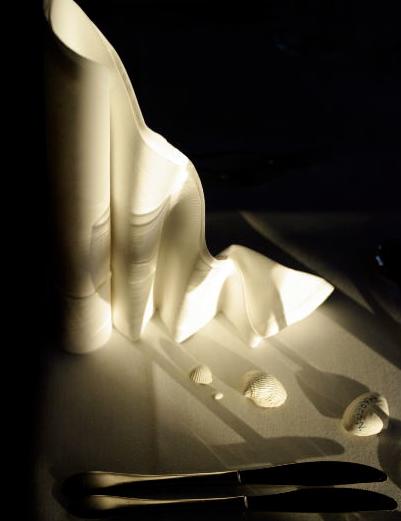 Tabletop Decorating Ideas:
Create individual "nests" at each place setting. Fill a champagne or margarita glass half full with green tissue paper or fake grass.  Top with chocolate eggs, a marshmallow chick and jelly beans.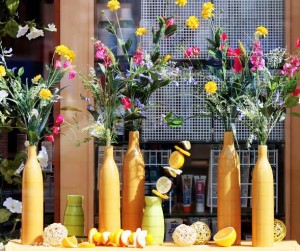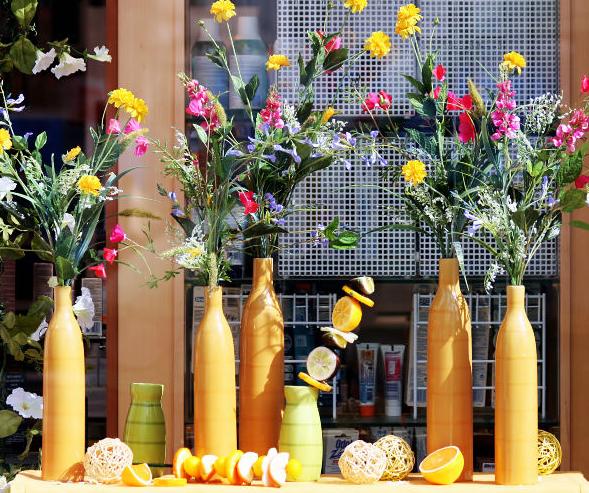 Create a fun centerpiece using colorful gardening gloves blooming from a vase or flower pot. Invite your guests take a pair home as an inexpensive party favor.  Packets of perennial seeds wrapped in tulle and ribbon with guests names on a paper leaf worked double duty as a pretty place marker and goodie bag.
Oneida's newest editions are gorgeous, so take a peek!
Thatch White Dinnerware: I got to review this set and LOVE it! I received four plates, cups, small plates and four bowls. Absolutely beautiful and fresh, just right for Spring and Summer meals with your family and friends!
*Made of highly durable stoneware
*Dishwasher and microwave safe
*Reactive glaze technique gives each piece the look of handmade pottery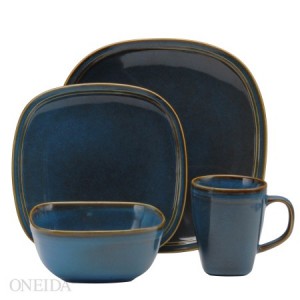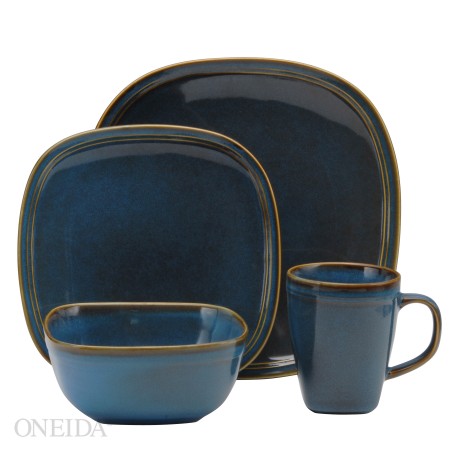 Asheville Denim:
Reactive glazing gives each collection distinct detail, evoking intrigue that is naturally appealing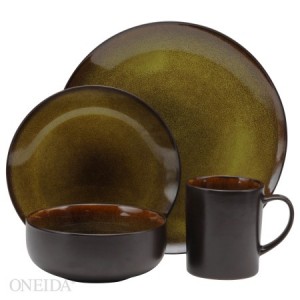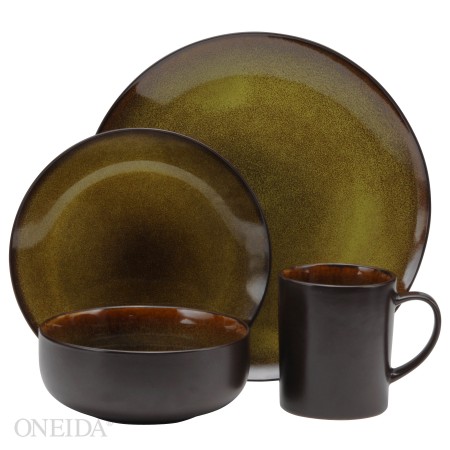 With a contemporary chic style, the center of each piece starts with a deep hue that emanates outward, creating a myriad of colors that shine from the tabletop.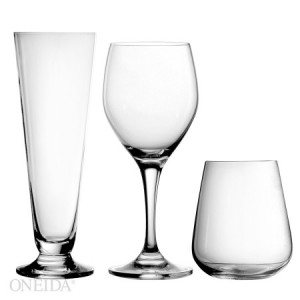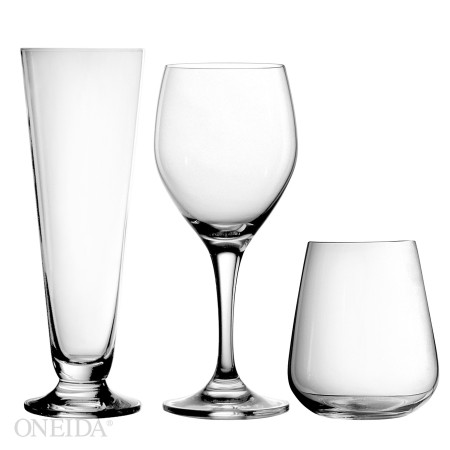 Profile Crystal Drinkware:
With a style to meet any purpose, Profile Crystal adds the perfect touch of sparkle to your table décor, whether the occasion is a celebration or a simple night in.
You can now also find Oneida on Facebook and Twitter! So be sure to check them out and like/follow them!
Disclosure:
I was sent product to review, thanks!