*Sponsored
UK to France through the Channel Tunnel or by Ferry
One of the best and quickest, not to mention most unique, ways to get from the UK to France is in a car, on a train, in an undersea tunnel!! The Channel Tunnel is an undersea rail tunnel which is 31.35 miles long and links Folkestone in the United Kingdom with Calais in France, beneath the English Channel. The tunnel was named one of the seven wonders of the modern world and are one of the biggest engineering projects ever undertaken in the UK. It took 5 years to complete and over 13,000 to create this unique way of traveling under the English Channel in the Atlantic Ocean!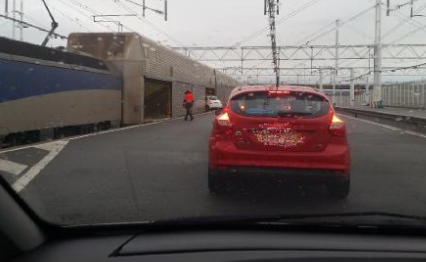 If you're traveling from the U.S., you'll most likely fly into London Heathrow where you can rent a car and then drive a couple hours depending on traffic to the Eurotunnel Terminal at Folkestone. Remember you're now in Britain and need to drive on the 'wrong' side of the road! You'll need to arrive at least an hour before your scheduled departure, to allow enough time for customs and boarding. You'll wait in a boarding space similar to a ferry departure zone and when you board, you'll drive down a ramp where you'll be directed to drive onto the train.
The journey goes by really fast and only takes 35 minutes! It can take 4 or 5 hours on the ferry, depending on weather, so traveling through the tunnel will give you more time to experience the UK or France!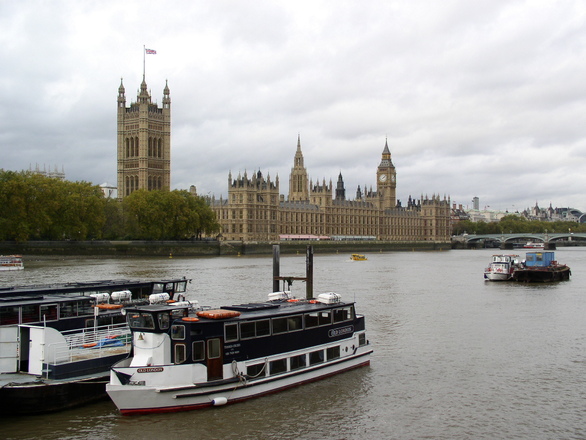 If you're not feeling as adventurous and don't relish the idea of driving a car onto a high-speed train through an undersea tunnel, you might want to take the ferry instead. There are many UK ferry departures from locations close to London, including Newhaven, Dover, and Portsmouth. The ferry will take a few hours but has a restaurant and bar, so you can enjoy a meal or a drink while onboard. There's also a gift shop so you can do a little shopping as well. Or if you fancy some privacy or a snooze, you can also rent a cabin. Make sure to watch the weather though, as it can get quite rough on the Channel Tunnel, which can make the ferry ride a little less pleasant.
If you're in need of some ideas of comfortable and reliable cars for your next road trip adventure, why not check out the selection at Newark Chrysler Jeep Dodge for some great ideas?