As temperatures begin to fall outside, the desire to bring warmth and coziness into your home only grows. As you start to spend more time indoors, it is worth creating a space that will boost your mood and keep you feeling good throughout the season.
Changing the way you choose to decorate, incorporating color, and looking for wool rugs for sale are also easy and relatively cost-effective ways of decorating for the season while keeping the winter blues at bay.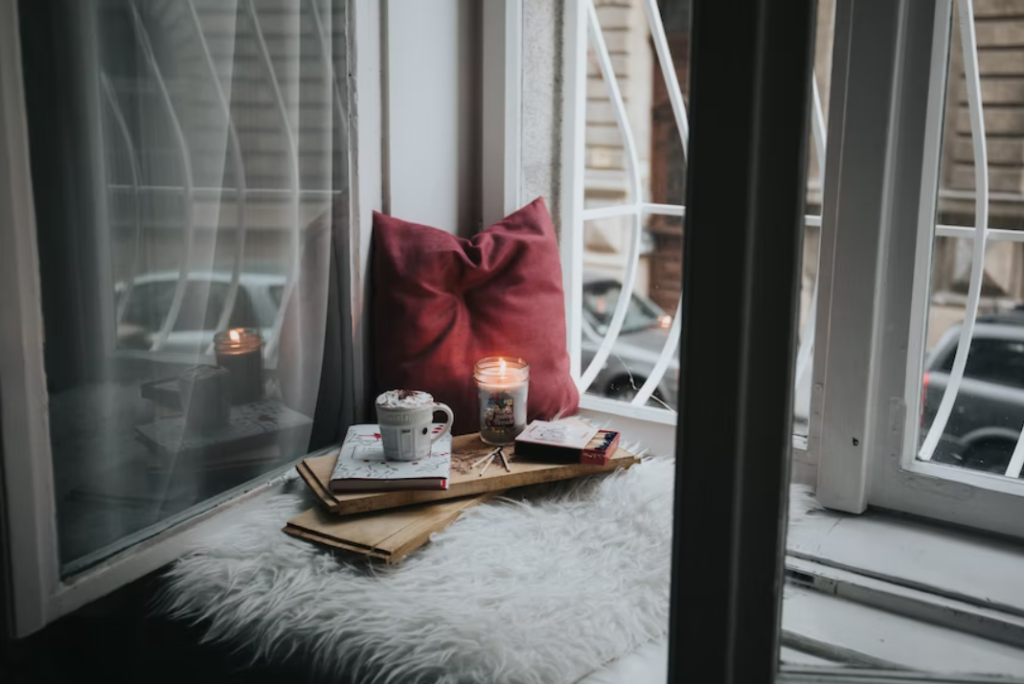 A Guide to Cozy Winter Home Decor Ideas
Winter Decorations
Sheepskin is the epitome of cozy materials. It is used when making many different clothing items because of its unique ability to bring instant warmth to any garment. The same can be said for your home.
Putting a sheepskin rug on the floor or over an ottoman in your lounge provides a toasty place for cold feet while sitting and relaxing. Alternatively, you can buy sheepskin pelts to drape over couches or dining room chairs for an extra layer of comfort.
Plants & Flowers
The world outside your window might look grey and dull, but that doesn't mean inside your home needs to be the same. For example, having plants indoors all year round has been proven to boost your mood and make you healthier overall.
During winter, they can make rooms feel more lively and cheerful, adding pops of beautiful green shades. The always popular fiddle leaf fig tree is a great option, with its striking leaves creating a focal point.
Decor Colors
An easy way to avoid the winter blues while being home is by infusing your living spaces with bright colors and bold patterns. You can achieve this with throw blankets, patterned pillows, exciting floor rugs, or even a custom corner cabinet.
It might be tempting to incorporate multiple bright items into one room but avoid too many clashing and contrasting pieces as it will look messy and unappealing.
However, decor items like these are incredibly versatile as they work equally well during summer as they would in the winter months.
Lighting Ideas
Regardless of where you live, winter brings far fewer hours of daylight. Because of this, it is essential to ensure you maintain bright and inviting living spaces despite the darkness outside.
Placing strategic floor lamps in dark corners and safely storing candles on mantelpieces or side tables will provide excellent sources of comforting light to an otherwise dark room.
If you are after more permanent lighting solutions that can carry over into other seasons throughout the year, consider installing wall sconces or chic overhead fixtures with dimming options.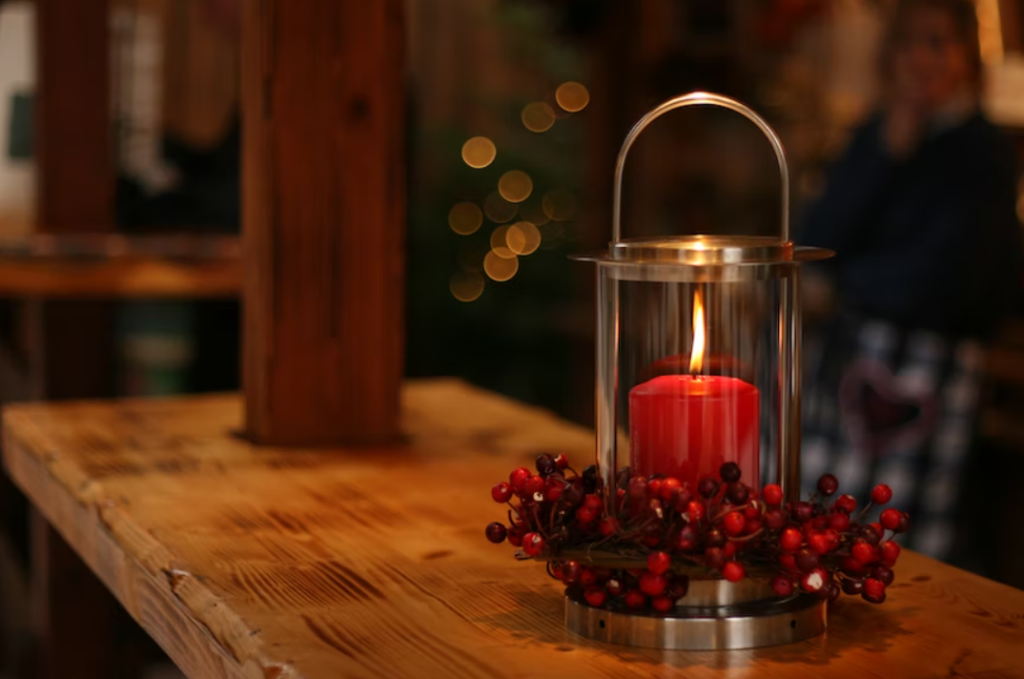 Mantels & Fireplaces
If you are fortunate enough to have a fireplace in your home, rearranging your furniture during winter to highlight this space will create an entirely new atmosphere for the room.
Placing furniture so it faces the fireplace will create a cozy gathering spot for family game night or a quiet afternoon reading. A large mirror above the mantel and small decorative pieces complete the space and tie the overall look together.
Seating
Similar to the fashion world, when decorating with winter fabrics, layering plays a large part in how you style them. You can achieve this layering effect by adding slipcovers to your dining room chairs made of warmer materials like thick cotton or wool.
They can temporarily add on-theme stylings and can be removed or replaced by summer alternatives when the seasons change. Additionally, they can help protect your furniture from messes and scrapes.
Winter Accents
Although wooden or vinyl flooring adds a sophisticated style to your home all year round, it can be cold and uninviting during the colder months. So instead, add a striking area rug to your main seating area for warmth and texture underfoot. Additionally, you can layer up rugs for an alternative style statement.
Home Fragrances
When decorating for the different seasons and holidays throughout the year, people often focus completely on the visual aspects of their spaces and neglect the other senses.
Infusing your house with the smells of the season is a very effective and often overlooked idea when making areas more comfortable and inviting.
For the winter months, potpourri bowls filled with fragrances like pine needles and evergreen or pinecones scented with cinnamon or nutmeg will fill the air with seasonal cheer almost instantaneously.
Not only do these items provide a classic and traditional scent, but you can also turn the arrangements into table centerpieces or creative additions to side tables. When spring and summer roll around, switch out the ingredients for more appropriate varieties.
Winter Windows
Like most seasonal decorations, finding temporary ideas that can change with the seasons is always the most ideal option. For example, during winter, swap out curtains for thick draperies that add bold colors but, more importantly, block any winter drafts coming through your house. They can be easily changed for the warmer months and, if stored correctly, will serve you well for many seasons to come.
For a more permanent solution, you can look into window treatments that keep warm air inside during winter, and a cooled and relaxed atmosphere during summer.