When Is Your Child Ready to Use a Booster Seat? Most parents aren't sure about the right time to switch their kids from infant-only car seats to booster seats. While manufacturers provide the recommended age and weight requirements, they are not the only factors determining if your child can fit a booster seat. Ideally, the safest way to drive your child around is to keep them in the five-point car seat harness until they exceed car seat height and weight requirements.
When Is Your Child Ready to Use a Booster Seat?
The best convertible car seats available accommodate kids weighing up to 65 pounds. That said, before moving your kid to Diono booster seats, ensure that the kid meets the following requirements.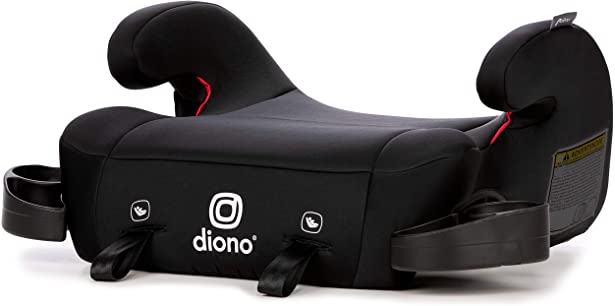 1. Age
Different states have laws and regulations that guide age and weight prerequisites for booster seats. Start by checking your specific state laws before switching your car seats. Note that these laws apply to all types of car seats and not booster seats alone. Generally, most state laws allow kids above four years to use booster seats. However, remember that age isn't the only deciding factor.
2. Weight
Your child may be old enough to ride in a booster seat legally but may not meet the weight requirements to use the seat safely. According to most manufacturers, booster seats can be used by children weighing at least 40 pounds. Note that some kids may weigh 40 pounds even before reaching four years.
3. Height
The child's height is equally important as the weight when determining if they can start riding in a booster seat. You can switch your kid to a booster seat if they are at least 35 inches high. The kid must also be able to sit on the booster seat and lean against the back seat with their knees bent at the edge of the seat.
4. Maturity
Taming a four-year-old into a booster seat the entire journey might prove challenging. However, some can sit calmly in the booster seat with the belt positioned across the shoulder and chest. However, you might have to wait a little longer for others to become this mature.
You should only allow your child to sit in the booster seat if they can stay calm without leaning to the sides, tuck the shoulder belt to their backs or under the arm, and won't slouch the entire trip.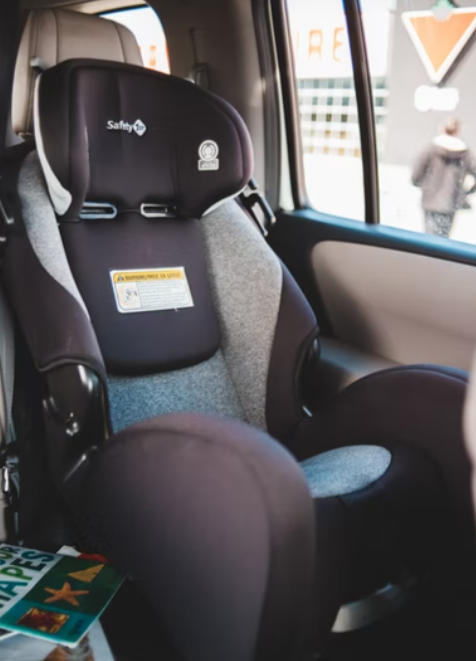 When Can the Child Stop Using a Booster Seat?
Some rules guide the best time for kids to stop using booster seats. Similarly, these laws and regulations vary from one state to another. However, what remains constant is that children should use booster seats until they are eight years old or reach a standing height of 4 feet, 9 inches. Most kids won't ride safely in the car without booster seats until they are 10 years and above.
The best way to determine if your child can ride without a booster seat is by checking the position of the seat belt. If the seat belt sits across the shoulder and chest without passing through the neck, they can stop using the booster seat.
Booster seats are essential for children who have overgrown infant-only and convertible car seats but can't use adult seats safely. You shouldn't be in a rush to graduate your child to booster seats before they satisfy the requirements mentioned above. Don't introduce a booster seat if the child can still fit in the five-point harness.