This post is all about Why Should You Choose Organic Cotton! As a mom, we know you care about setting positive examples for your children and providing them with resources that support their health and well-being. By making the switch from conventional cotton to organic cotton clothing, you're not only showing them how to make sustainable choices that respect the planet, but you're also protecting them from a variety of harmful pesticides and insecticides.
Why Should You Choose Organic Cotton?
Here are some reasons you should choose organic cotton if you want to make healthier choices for yourself, your family, and the environment.
Protect Your Family From Chemical Exposure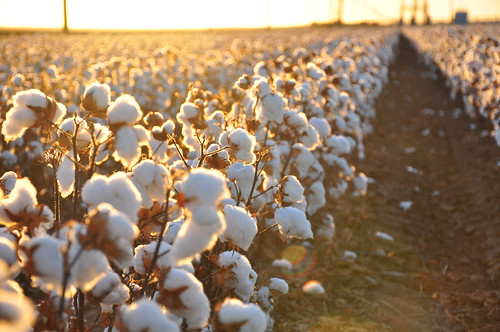 While conventional cotton farming methods include the use of a variety of pesticides and insecticides that are released into the air, soil, and crop, organic cotton farming doesn't include the use of any harmful chemicals.
This means that by choosing clothes made from organic cotton, you can protect your family from exposure to toxic chemicals. Buying organic cotton clothing can protect your children from developing various skin conditions and relieve the symptoms of existing skin sensitivities.
If you or your loved ones have allergies or sensitivities, organic cotton may also lead to fewer reactions and flare-ups. Babies and young children are the most vulnerable, so it's important to not only consider the chemicals they ingest but also the potential toxins that come into contact with their skin.
Conserve Resources and Respect the Environment
Not only is organic cotton a healthier option for your loved ones, but it's also a better choice for the planet. The farming of organic cotton requires significantly less water and energy than standard farming methods, helping to conserve natural resources and create a smaller carbon footprint.
While it may require up to 2,500 liters of water to make a single T-shirt from regular cotton, the same garment made from organic cotton needs 91% less water. Conventional cotton production also releases large amounts of greenhouse gases into the atmosphere, while organic cotton, grown without harmful chemicals, creates 46% less carbon dioxide emissions.
Support Cotton Farmers and Sustainable Practices
Besides exposing consumers to harmful chemicals, conventional cotton farming methods expose farmers to synthetic pesticides and fertilizers, which can have negative long-term effects on their health and well-being.
By purchasing organic cotton, you're supporting sustainable farming practices and the farmers who work for organizations that prioritize the health of their employees and the planet. Organic cotton farming is more regulated than conventional techniques, ensuring that the materials are fairly traded and that the farmers who produce the crops receive adequate compensation and safe working conditions.
By purchasing clothing made from organic cotton, you're making a choice that prioritizes your family's health, respects the environment, and supports agricultural workers. This can help you reduce the water, energy, and irrigation required to produce your garments, and you can take comfort in using your purchasing power to support organizations that align with your values.
Protect your loved ones and the planet from higher emissions and toxic chemicals and help promote regenerative agricultural practices by opting for organic cotton over conventional or synthetic materials.