If you visit Iceland, not only will you find some of the world's happiest people, you'll also see some pretty unforgettable sites, like the Aurora Borealis and the Blue Lagoon. With this combination of happiness and beauty, Iceland will not disappoint. Below you will find some suggestions of things to do in Iceland that will be sure to make you as happy as those cheerful Icelanders and why you should visit Iceland!
Click Image For Source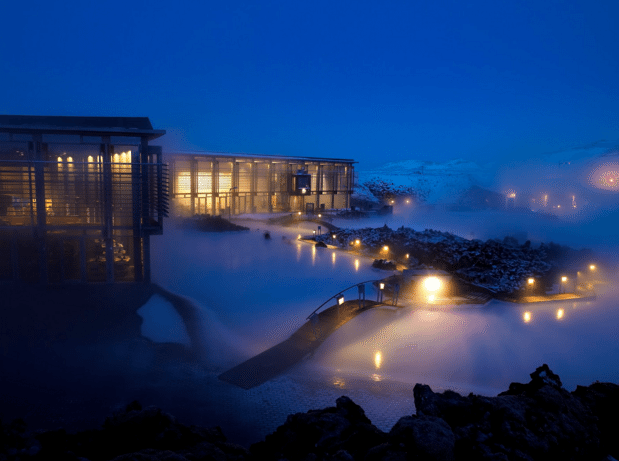 Reykjavik. Iceland's capital and biggest city. Here you'll find ample opportunities to party or relax or both. Reykjavik is world-renowned for its

nightlife

. Just a 40 minute drive away you'll find the beautiful

Blue Lagoon

, where you can relax and recoup. It's been classified as one of the 25 wonders of the world.

2. Aurora Borealis. If you're in Iceland between September and mid-April you might also have a chance to see the Northern Lights or

Aurora Borealis

, depending on how long you're staying and the weather. The longer you stay the better chance of seeing the lights. You might be able to see it from downtown Reykjavik but you'll get a better view if you take a short drive outside the city or you can book a Northern Lights Tour.

The Golden Circle. The "Golden Circle" of Iceland's essential attractions includes the Gullfoss waterfall, the Geysir geothermal area and Thingvellir National Park. The Gullfoss waterfall is considered by many to be Iceland's most beautiful waterfall. The waterfall drops into a narrow river gorge and is 32 meters high.

Thingvellir National Park

is certified as a World Heritage Site by UNESCO and is a great place to learn about the history of Iceland, as the Icelandic Parliament was founded in 930 in Thingvellir. It's also an area of outstanding natural beauty, surrounded by a stunning mountain range. There's also Thingvallavatn, the largest lake in Iceland and many other attractions including one of the most interesting lava tubes found in Iceland as well as one of the best ice cave dives. In the Geysir geothermal area you'll find numerous geysers and hot springs. If you'd like to visit a hot spring spa, the Laugarvatn Fontana Spa, is a great place to warm up, relax and get pampered. You can book a tour of the area

here

.

The Midnight Sun. If you're visiting in June, you'll have a chance to see what is called the Midnight Sun where the sun doesn't set after midnight. During the summer, the sun doesn't really set and they have about 24 hours of daylight each day.

The

Westfjords

. The Westfjords is a well-preserved, largely uninhabited area of Iceland, often called Iceland's best kept secret. It's one of the best places for wildlife spotting. The best place to spot the Arctic Fox is actually in the Hornstrandir, an uninhabited peninsula and nature reserve. You might be able to spot foxes as well as many different types of birds. You'll also find the Dynjandi waterfalls in the Westfjords, which is another spectacular, not to miss site in the Hornstrandir.

Volcanoes. Iceland is also home to the largest volcanoes in Europe and is often called "The Land of Fire and Ice". There are many opportunities to visit volcanic craters and explore caves and lava tubes. Iceland is the only place where you can enter a magma chamber of a 4000 year old dormant volcano!
Click Image For Source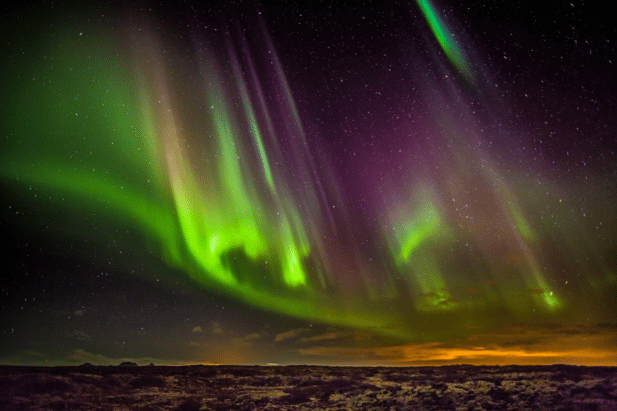 Iceland is an amazing place, one that I hope to visit very soon! Have you been to Iceland? What's your favorite attraction or place to visit in Iceland?