This post is all about 10 Tips for Traveling in the Car with Your Pet. As we head into the spring and summer months, few things are as fun as a road trip with your pet. If you plan on taking your dog or cat along for the car ride, you're not alone. According to a survey, 78 percent of Americans who have pets travel with them each year.
When you're hitting the open road with your pet, use these 10 tips — from brushing and cleaning pet hair to packing portable travel accessories for traveling in the car with your furry friend.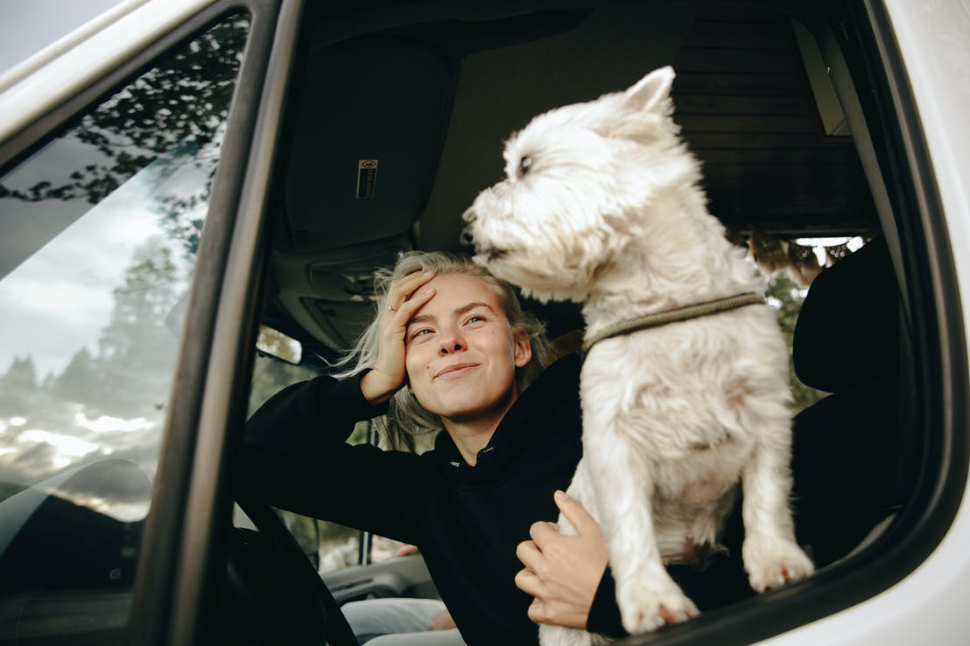 10 Tips for Traveling in the Car with Your Pet
Keep Copies of Their Documents

— You'll want to both print out hard copies and save digital copies of your pet's documents. That includes their vaccination and health records. Keep them in the glove compartment, your wallet, or your travel bag. Download digital copies onto your phone or tablet. That way, you'll have them handy at all times in case you need to take your dog or cat to an emergency vet during your travels or if the hotel you're traveling to requires proof of any vaccinations.
Stay at Pet-Friendly Hotels

— Don't just book any hotel you find online when you're traveling with your pet. You'll need to stay at a pet-friendly hotel and don't try to sneak them into a hotel that doesn't accept pets. You can be hit with a hefty fine for sneaking in your furry friend. Ask the hotel about their rules for keeping the pets in the hotel. Some do not allow pets to be left unattended in case you plan on going to do some sightseeing while you leave your dog in the room.
Bring Their Medications and Extra Food — In addition to packing your pet's usual amount of food for the duration of the trip, also be sure to pack extra food for another day or two in the event your trip takes longer than expected. You should also pack some fun pet toys! You'll want to pack some water and car snacks for yourself or any other humans joining you on the car trip in case anyone gets peckish or thirsty during the car ride. If your pet takes any medications, keep a list of those meds and pack all of them. Just like you want to pack extra food, you'll want to pack a day or two of extra medication in case of an emergency.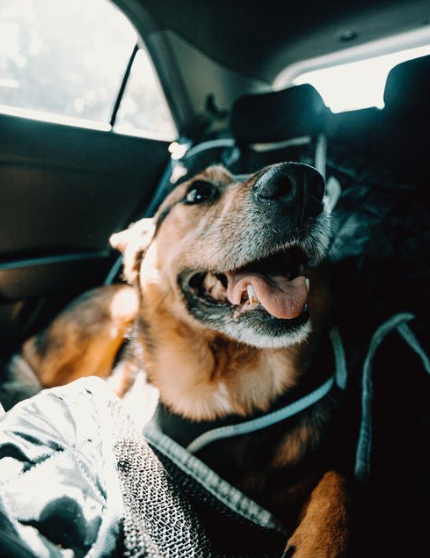 Get Them Used to Travel

— If your pet isn't used to taking long trips, or if they've never traveled for that length of time on the road before, get them prepped for the road trip. For example, if the big trip you're planning on taking is estimated to be about six or seven hours, see how they do on trips for smaller stretches of time like three to four hours. These practice runs will not only help your pet get accustomed to car rides, but you'll also know what to expect before you go for the long trip with your furry friend. Plus, you'll also have a better idea of how many pit stops you need to make for your dog, which brings us to our next trip.
Map Out Pit Stops

— Map out planned pit stops in advance for your road trip. If you're taking a route you've never taken before, you'll want to make sure you plan stops in advance for you and your pet to have bathroom breaks. After several hours in the car, you'll all want to stretch your legs. Many roadside welcome centers in each state have areas for you and your dog to run around, so be sure to get some fresh air along the way.
Brush and Clean Their Fur

— One way to help prevent pet hair from getting everywhere in the car and needing to clean up afterward is by brushing their fur before they even get into the car. Once your pet is already in the car, or if you need to clean up their fur during or after the road trip, you'll want

the best pet hair remover

. This kind of pet hair remover brush does more than just remove pet hair or even human hair. It also removes lint from multiple surfaces, including your car's interior, upholstery, carpets, and more.
Update Their Tags

— Your pet's information should be up to date on their collar tags. That includes your pet's name, two emergency phone numbers, and your address. If they have any special medical conditions, they should have a tag that shows that as well on their collar.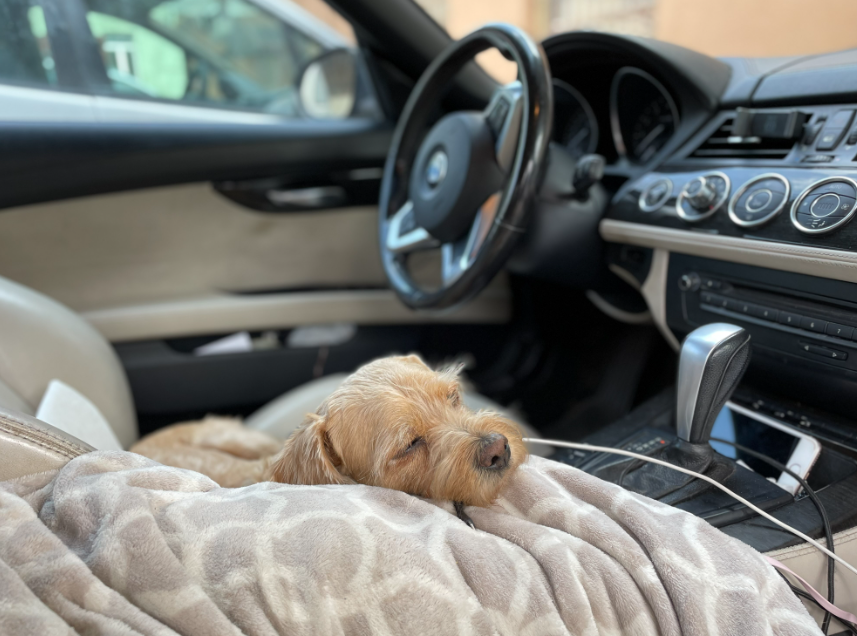 Consider Pet Crates

— Do some research on what the laws are in your state, but many states do require that dogs be in a crate or a harness while being transported in the car. When in doubt, especially if you're doing interstate travel, err on the side of caution. As for cats, it may be helpful for you as the driver to keep these limber pets in a crate. The last thing you want is to be driving and for your cat to suddenly jump on you or the steering wheel.
Keep Pads for Accidents

— Even with all the best plans and intentions, accidents are bound to happen. Both dogs and cats can have bathroom-related accidents while you're driving, so get them a puppy pad. These pads are normally used to house-train puppies, but they can also be used for pets in case they're going to be kept inside a home or car for quite some time. You can also bring these puppy pads to the hotel room, or wherever else you'll be staying for the duration of the trip.
Pack Portable Travel Accessories

— When you're traveling, you don't want to take your entire home with you to be away from home for just a couple of days. You'll want to pack portable travel accessories for you and your pets. These can include anything, from collapsible water bowls to portable lint removers.
With all of these helpful tips for the car ride in mind, you and your pet are sure to be road trip experts. Drive safely!