This post is all about A Luxurious Skin Care Product For Aging Skin! Reviewing skincare products is one of my favorite things to do! I love all things beauty-related and enjoy trying out and sharing my thoughts on products I feel would be of interest to all my loyals out there 🙂
One brand of luxurious skincare products I recently was able to review was Spa Technologies. It is their Oxygen Renewal Serum and oh my goodness! It is SO wonderful on my skin! It is so important to help keep your beauty over time! No one wants to age, so why not age gracefully and SLOWER???
*This post includes my affiliate links
A Luxurious Skin Care Product For Aging Skin
Oxygen Renewal serum is for ALL skin types, making this serum really nice! It has the consistency of oil but goes on like a serum. I am not kidding when I say this face serum makes my face and neck area SO soft and makes it glow. It is incredible stuff!
You can unveil beautiful, glowing skin when you use this magical serum! This lightweight, nutrient-rich serum works with all skin types to rejuvenate, soothe, and refresh your skin.
It contains Hyaluronic acid and marine peptides that lock in moisture, while their triple blend of seaweed extracts gently exfoliates your skin.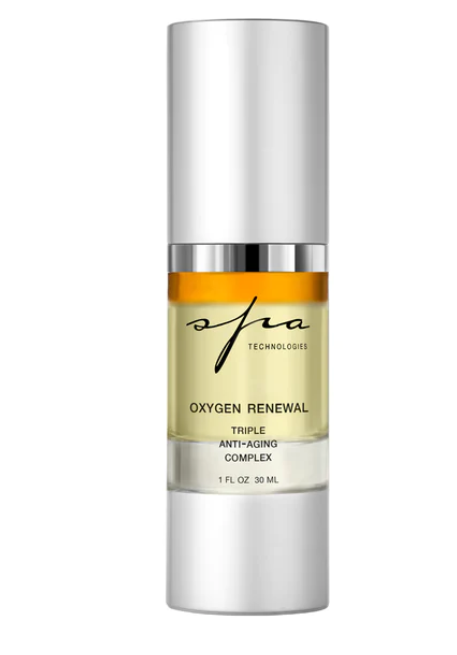 Their translucent serum with Liquid Oxygen and omega-3 oils help restore a youthful appearance and nourish skin for long-lasting softness and a noticeable glow that lasts all day. It has citrus and vanilla scents that provide a light, pleasing scent that smells so good and is so subtle you barely notice it.
Key Ingredients
The Oxygen Renewal Serum from Spa Technologies has these ingredients in it that are worth mentioning:
Marine Peptides: This helps skin look and feel plump and firm
Liquid Oxygen: This helps to aid your skin after intensive treatments or stress to the skin by creating a protective barrier
Seaweed Extracts: This helps to gently exfoliate your skin
Vitamin C: Helps to even out your skin tone and lighten any dark spots leaving your skin radiant looking!
Hyaluronic Acid: locks moisture for lasting hydration and reduces the appearance of fine lines and wrinkles.
You can apply this serum to clean, dry skin in the morning and at night. I use it morning and night and my face has never been this soft looking and feeling! My skin is drinking this serum up! It is also great to use around your eye area too.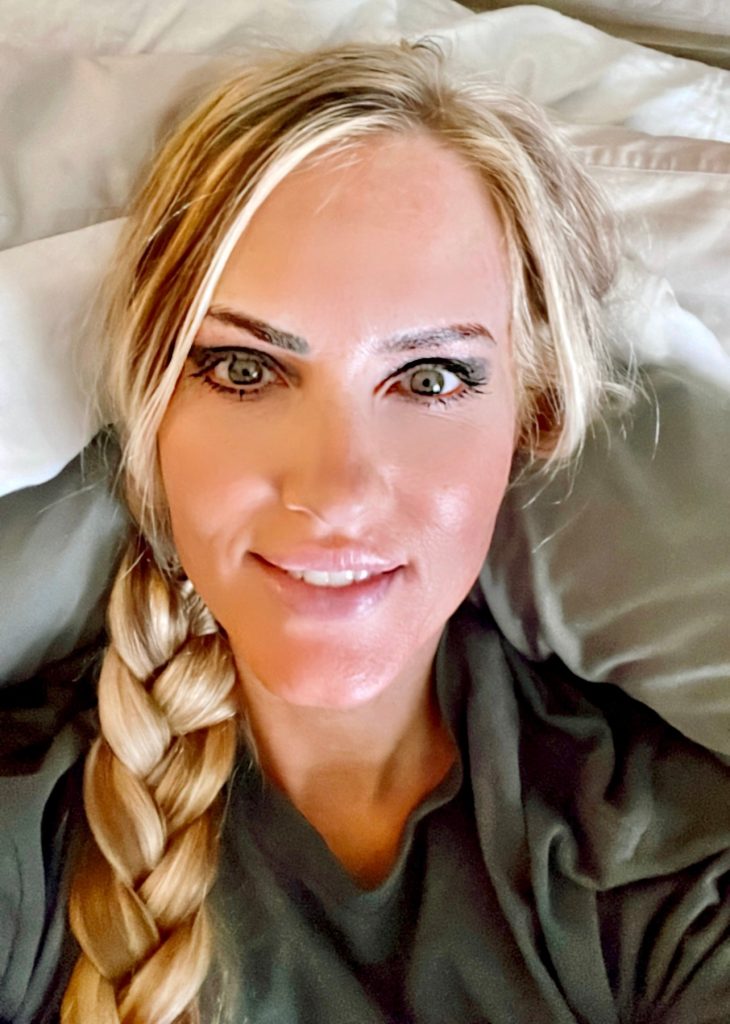 About Spa Technologies
Since 1991, Spa Technologies has been formulating cutting-edge anti-aging skin care products based on the restorative and antioxidant properties of sustainably harvested seaweed.
Spa Technologies offers their customers high-quality skincare products as well as custom formulations for clients in their private New York-based lab.
Their products use high percentages of active ingredients and always include marine algae and seaweeds to ensure they provide the most benefits possible. You can visit Spa Technologies' blog to learn more about them and their products.
Discount Code!
Get 15% off your order when you use this coupon code at checkout: SHOPWITHMEMAMA
Buy
You can check out Spa Technologies' skin care products by visiting them online here. You can purchase the wonderful Oxygen Renewal Serum here! It retails for $201 for the 1 fluid ounce and $102 for the .5 fluid ounce.
If you are looking for more ways to improve your skin, check out Habitual Beauty serum. It is formulated to hydrate, brighten, and revive a tired, dull complexion, this highly concentrated serum boasts potent anti-aging properties as well as ensuring the skin's hydration is at an optimum level.
What Luxurious Skin Care Products Do You Use For Aging Skin?
PIN IT