I know many of you are traveling this holiday season. If you are like me, you like to feel at home when you travel, and having your beauty products around, is essential for survival..
I have reviewed Marie Louise Skin Care before, and really really love their products. So, naturally, when I was approached by Marie Louise again, I accepted the opportunity to offer a giveaway to YOU 🙂
But first, a bit about Marie Louise!
Marie Louise skin care products are developed to contain only the safest, most essential ingredients, stringently selected for healthy skin. We only use ingredients with a proven ability to promote healthy skin. Product formulas include Deep Sea Water, our patented Deep Sea Concentrate, Vitamin C, alpha-arbutin, ceramides, superoxide dismutase (hydrolyzed yeast), hyaluronic acid, and other ingredients stringently selected for safety and effectiveness.
We use the latest formulation technologies designed to deliver essential ingredients with greater speed and efficiency, guaranteeing maximum results for your skin. Marie Louise Cosmetics only launches products after they've been stringently tested to verify effectiveness and integrity of results.
—————————————————————————————-
You can read my review, for Marie Louise, here!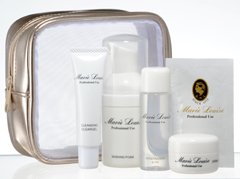 Buy It!
Buy Marie Louise Skin Care at http://marielouisecosmetics.com
Many GREAT deals to be shopped if you visit here: http://marielouisecosmetics.com/products.html