This post is filled with seafood Thanksgiving ideas for your holiday feast! While roast turkey, cranberry sauce, pumpkin pie, and stuffing are staples of the traditional Thanksgiving dinner, fresh seafood can be a great addition to the menu and many seafood lovers are starting to serve it at their Thanksgiving dinner table.
There are SO many delicious seafood options to choose from like side dishes to seafood stuffing that are perfect for your Thanksgiving table. Whether you're looking for something light and refreshing or rich and indulgent, seafood is a great option that can add variety to your holiday menu this holiday season.
We'll also discuss the importance of choosing sustainable and ethical seafood products to ensure the health of our planet and our own well-being.
*This post includes my affiliate links
It is so important to know where your seafood is coming from and where you can buy it from. More on this, at the end of this blog post! So, be sure to read it!
I was sent a gift card to buy some sustainable and ethical seafood and I kind of went wild! I spent way more than the gift card because we love seafood in this house!
But that is okay because it was all devoured quite quickly! It always does! Check out the yummy Thanksgiving ideas for your holiday feast below!
Seafood Thanksgiving Ideas
If you're a seafood lover and are looking to switch things up this Thanksgiving, I have quite a few yummy suggestions for you, below! These are pretty easy recipes to follow, there is nothing that is too hard to make.
Shrimp Gumbo
One idea is to serve fresh shrimp gumbo soup. Gumbo is a classic dish from the southern United States that is perfect for cooler weather.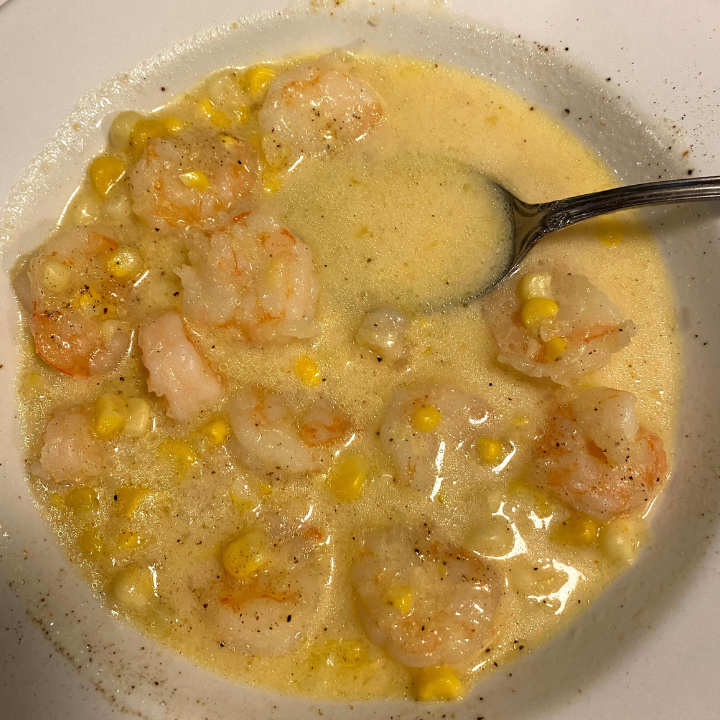 Shrimp gumbo is a delicious variation that features succulent shrimp in a flavorful creamy soup broth with vegetables and spices.
It's a hearty and satisfying dish that is super popular and that most seafood lovers enjoy devouring! This shrimp gumbo soup would make the perfect addition to your holiday menu! I also really like this seafood gumbo recipe!
Seafood Boil
Another seafood option for your Thanksgiving feast is a seafood boil. This is a great way to feed a crowd and is perfect if you want to keep things casual and laid-back. We ALWAYS do laid back at our Thanksgiving Day get-togethers. I couldn't do it any other way!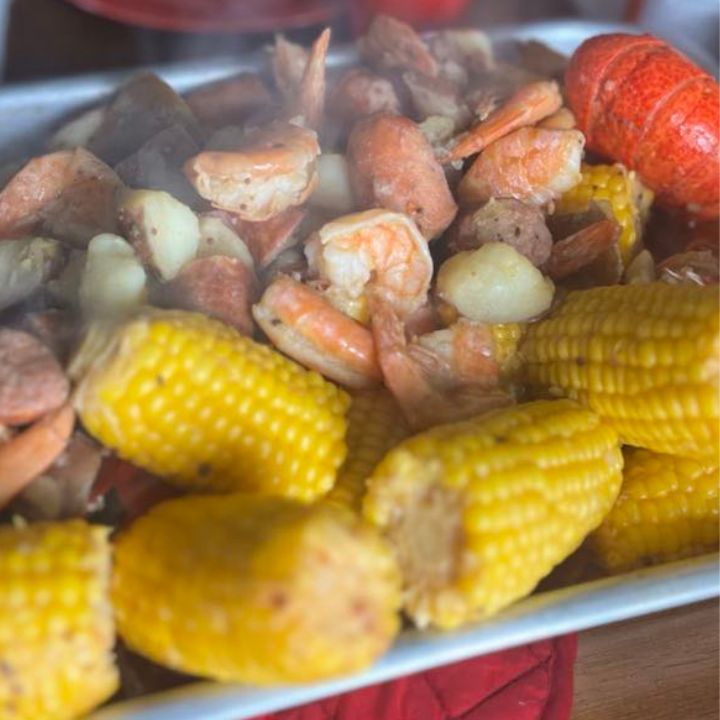 A seafood boil typically includes shrimp, crab, mussels, lobster tails, and other shellfish, along with potatoes, corn, and sausage.
Simply boil everything together and serve it up family-style on your Thanksgiving menu. A seafood boil sets the center stage for the rest of your holiday meal and really is a simple recipe to make. I think this is one of the best Seafood Thanksgiving Ideas!
Baked Salmon
Salmon is a flavorful and healthy whole fish that can be baked with a variety of herbs, spices, and a little olive oil. The best way to serve the baked salmon is with lemon juice drizzled over the top of it (or squeezed lemon).
You can also add green beans or Brussels sprouts (or whatever veggie you love!). This would make a restaurant-quality dish for your holiday meal.
Shrimp Jambalaya
Shrimp Jambalaya has so much flavor in it. It has juicy shrimp, sausage, veggies, rice and more! We love making this whenever we want a quick meal! And, that is why I feel it would make a great addition to your holiday meal.
Lobster Bisque
Lobster Bisque or crab bisque is a creamy and indulgent soup that is perfect for a special occasion like Thanksgiving and is a definite crowd pleaser for all the seafood lovers out there. It's rich and flavorful and can be served as a starter or as one of the main dishes.
Crab Cakes
Made from Dungeness crab (or lump crab meat), crab cakes are a classic seafood dish that can be served as seafood appetizers (to add to your collection of appetizers!).
If you like spicy, then you should make these spicy crab cakes! SO GOOD! These would make delicious seafood starter food for everyone to nibble up as the Thanksgiving dinner is cooking.
They're crispy on the outside and tender on the inside and can be served with a variety of your favorite sauce (we like a buttery sauce!). Oh, don't forget the crab cake sauce!!!
Grilled Shrimp Skewers
Grilled shrimp skewers are a simple and delicious appetizer to serve Thanksgiving guests before (or during) dinner. They can be marinated in spices and herbs and can be served with a dipping sauce or as part of a larger seafood platter. This is a family favorite in our home!
Seafood Paella
Seafood Paella is so delish! Paella is a Spanish dish that is traditionally made with rice, vegetables, and seafood. It tastes SO good and can be customized with your favorite seafood ingredients, such as shrimp, mussels, and clams. Your dinner guests will love this and will keep going back for more! We LOVE this!
Seafood Stuffing
Instead of the cornbread stuffing mix you serve at your traditional Thanksgiving meal, consider making seafood stuffing. This can include ingredients like shrimp, crab, oysters, and scallops, as well as bread crumbs, herbs, and spices!
I love making this because you can put whatever you want into this yummy seafood cornbread stuffing dish! We always add things that just mesh together and it ends up tasting so good!
This is a great dish for Thanksgiving you NEED to make for your family and friends. With it's great taste, your taste buds will thank you 😉 This is one of my favorite Seafood Thanksgiving Ideas!
Oysters Rockefeller
Oysters Rockefeller is a classic appetizer that features oysters topped with a rich and flavorful mixture of spinach, herbs, and breadcrumbs. It's a yummy dish that is perfect for a special occasion like Thanksgiving.
Clam Chowder
Clam chowder is a hearty and comforting soup that is perfect for cooler weather. It's made with clams, potatoes, and other vegetables, as well as cream and spices.
You can serve it as a starter or as a main course. And you can easily make clam chowder in a crockpot so you can save time while you are preparing other dishes!
Grilled Fish
Grilled fish is a healthy and delicious option that can be customized with different spices. Consider grilling salmon, halibut, or swordfish for a flavorful and satisfying main dish option. We love using our Traeger to grill our seafood!
Seafood Salad
Seafood salad can be a popular choice and addition to your Thanksgiving menu. Consider using ingredients like shrimp, crab, and scallops, as well as lettuce, tomatoes, and other vegetables.
If you don't want to do a green salad, use elbow noodles or spiral noodles! I LOVE making yummy pasta salads for family get-togethers! You can also make a yummy creamy seafood salad (which is another favorite!).
Serve it with a vinaigrette dressing for a healthy and flavorful dish.
These are just a few of the many seafood recipe options that can be served at Thanksgiving. Whether you're looking for something a little different this Thanksgiving, seafood is a great way to add variety to your holiday table.
Read Your Labels
When it comes to purchasing seafood, it's important to read labels and choose products that meet the highest standards for both individual health and planetary well-being.
The Global Seafood Alliance is a non-profit organization that aims to hold the aquaculture industry accountable to sustainable and ethical practices with its Best Aquaculture Practices (BAP) certification program.
The BAP certification ensures that seafood products have been produced in an environmentally and socially responsible manner.
By choosing seafood products with the BAP certification, you can feel good about your purchase and know that you are supporting sustainable and ethical practices in the aquaculture industry.
Plus, you'll be serving your guests delicious and healthy seafood that they can feel good about eating and you can feel good about serving to your loved ones.
Seafood products with the BAP certification will support sustainable and ethical practices in the aquaculture industry, and I love that!
If you celebrate Thanksgiving weekend all weekend long (like we do!) or only celebrate on Thanksgiving day, I hope that you find these Thanksgiving seafood ideas worthy to add to your holiday menu this year. I hope these favorite seafood recipes have inspired you to try something new and delicious. Happy Thanksgiving!
Find A Retailer
You can learn more about BAP by visiting them here. Also, you can easily locate a local retailer carrying BAP-labeled seafood by going here!
​Win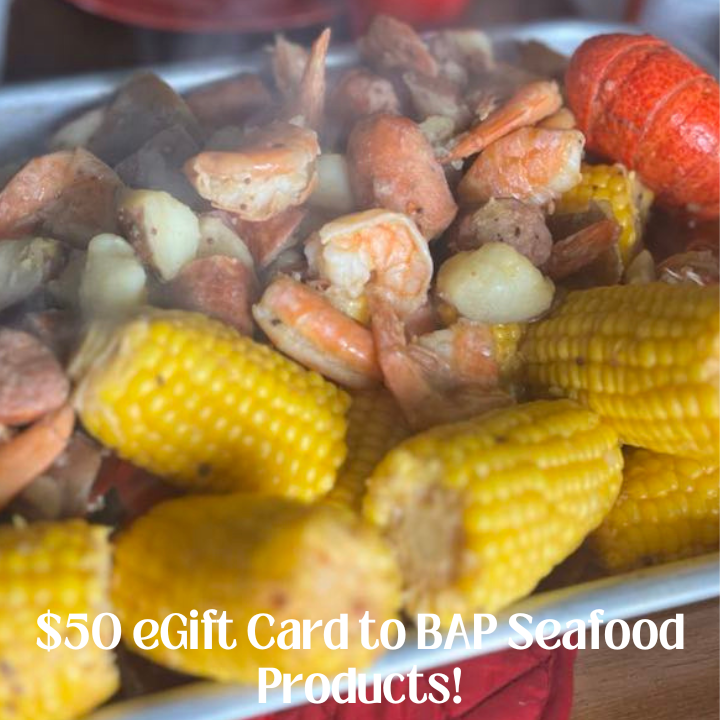 ​One lucky person is going to win a $50 eGift Card so they can purchase some healthy, BAP-labeled seafood for their Thanksgiving table! Yay!
Rules
The contest is open to US 18+. The giveaway will end on November 23, 2023, at 11:59 PM. I am not responsible for lost or stolen mail.