Ever wanted a tattoo, but just don't want to do the real thing, quite yet? Or maybe you just don't want to ever do the real thing, but yet you want a tattoo for a few days? Ya, I have been there! I came across some really cool tattoos that are not going to stay with you forever, they only stay for a few days!!! They are called Temptu Tattoos, and they are really close to the real deal!
*This post includes my affiliate links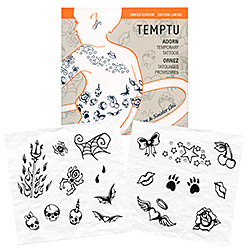 I was sent the Sexy & Sinister Chic Temptu Tattoos to review and try out for myself. I have always had a little, okay BIG wild streak in me. My poor parents, LOL! So, these temporary Temptu Tattoos are great for me now. I can satisfy my crazy urge with a temporary tattoo and not regret what I did later on 🙂 My kind of thing! And my kids kind of thing too!!
We had a tattoo party! Look what we did…
Applying it…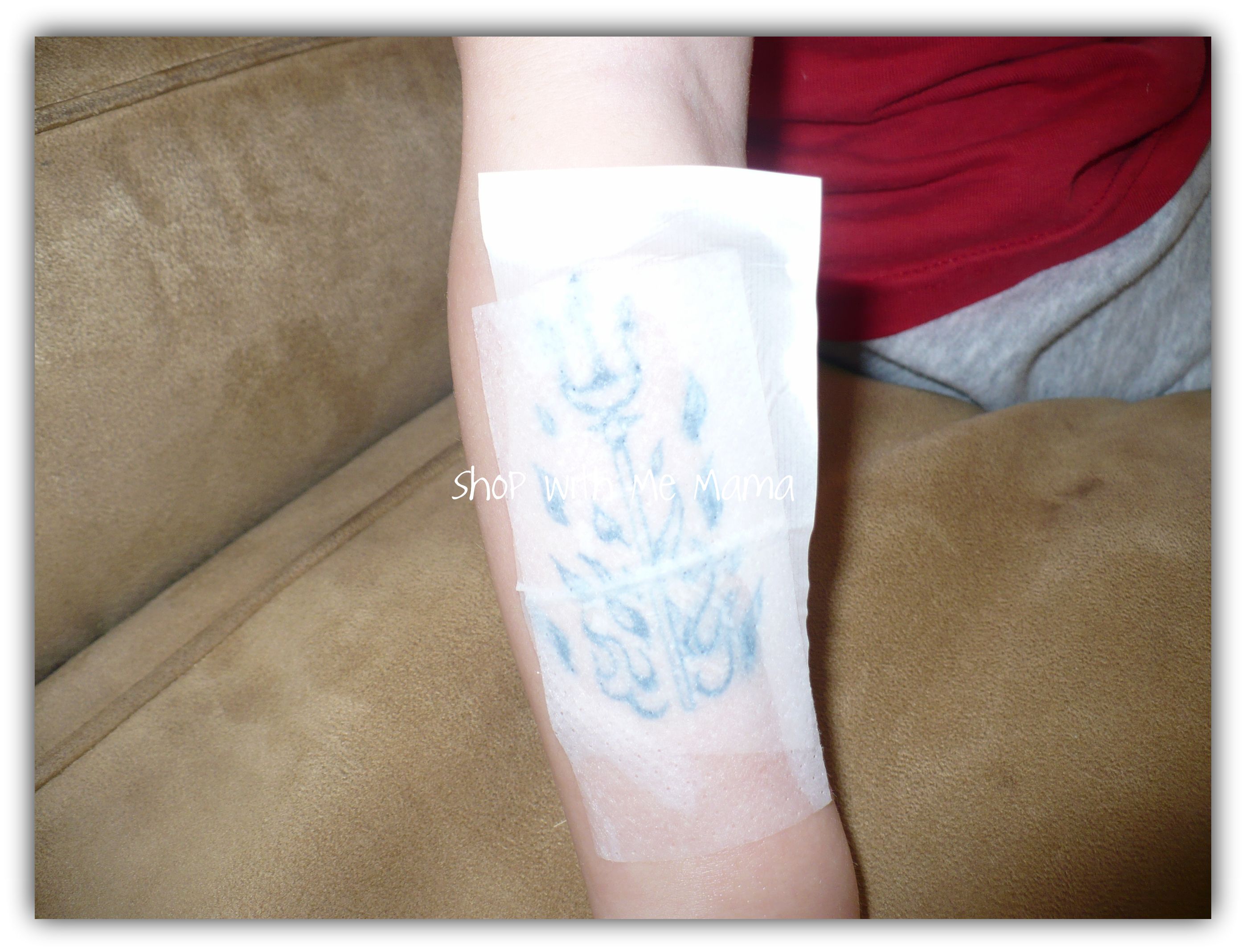 Almost Ready!!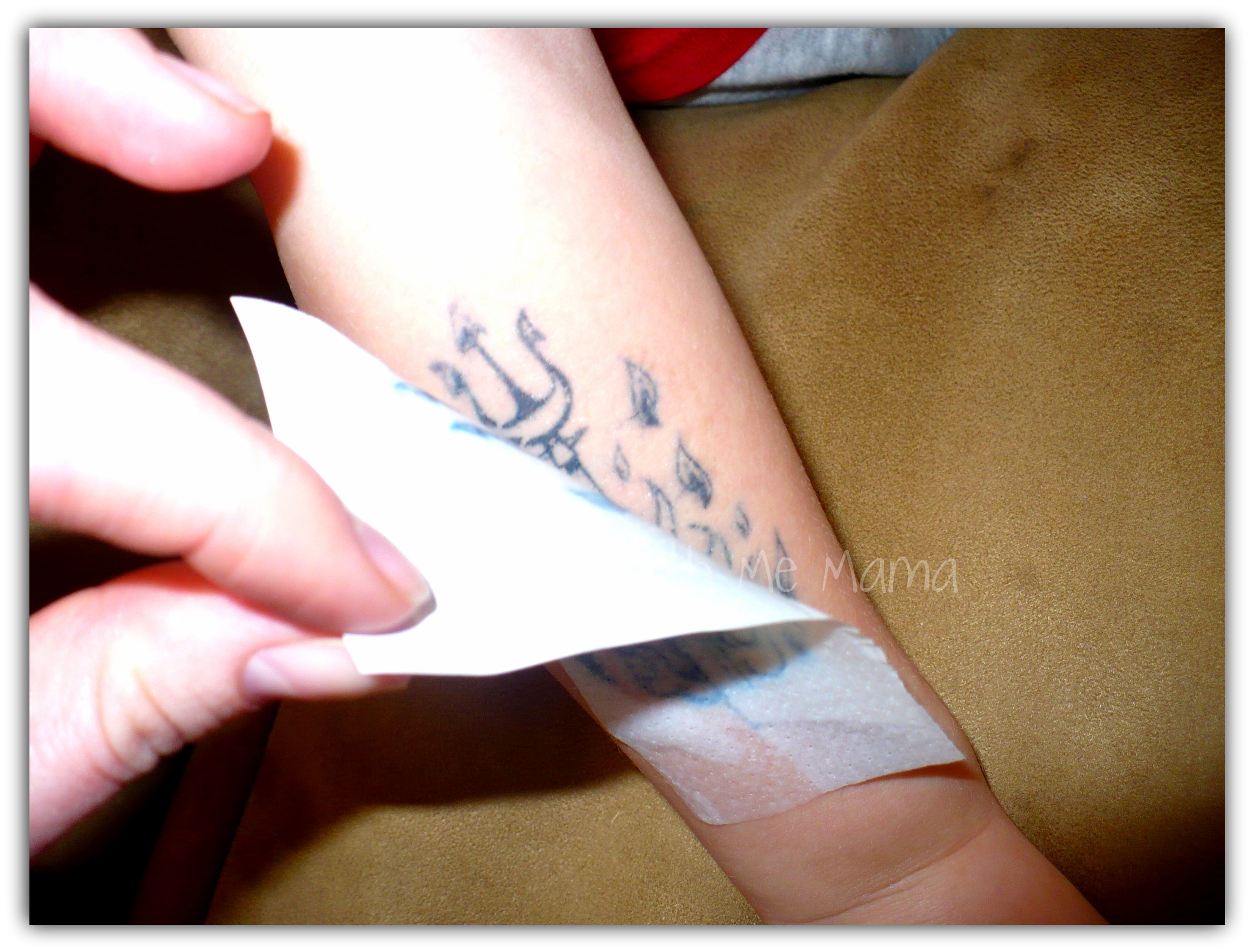 The end result!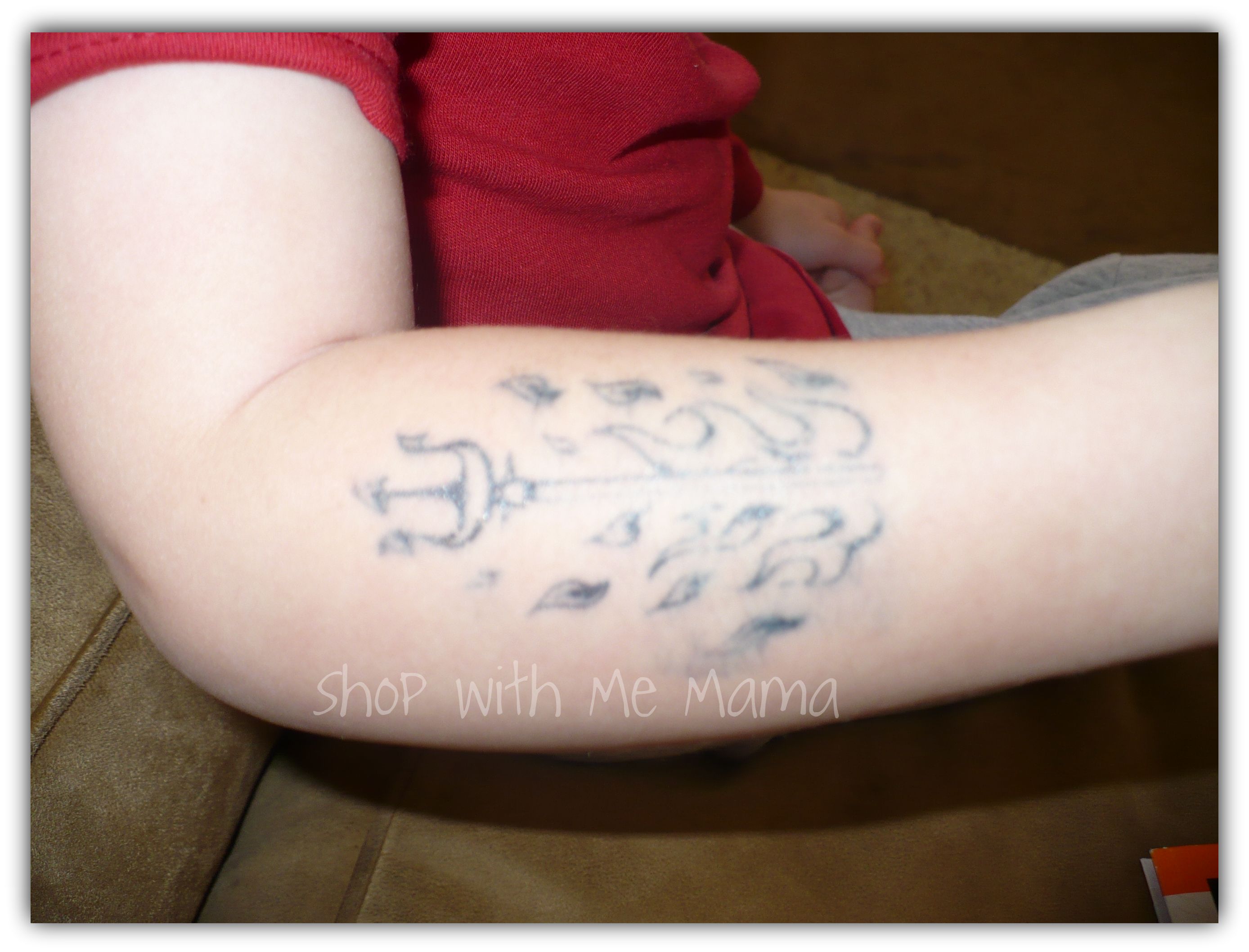 My daughter moved around a bit, that is why it is kind of blurry…
What I really like about these temporary tattoos, is that they are made with real ink. They are real art designs made by people! They are definitely different. They are on tissue-like paper. What I did, was cut out the ones that I wanted.
Next, you open up the alcohol pads, they come with the tattoos and clean the area you want to put the tattoo on your skin. Then you moisten the tattoo and press down for a few seconds, then slowly pull it off.
And there ya have it! Since there is nothing to scratch off, because it is ink, it lasts longer and does not start looking flaky like the other temporary tattoos do. This wears off in about 2-3 days. Then you can do it again or not 🙂
Easy and fun to do!!
More Tips for keeping your tat looking good! (taken from their site):
STEP 1: GET SET TO PREP
Each tattoo sheet can be used as-is to create a single large design or cut into smaller pieces and applied individually for more subtle adornment.
STEP 2: TATTOO YOU
Once you've decided where to place your tattoo, moisten and clean that area with one of our included application pads. Then press your tattoo onto a place, face down. Moisten it, push down until set, and peel off the backing paper. Set with our included powder. You're ready to get seductive!
STEP 3: RETAIN OR REMOVE?
To maintain your tattoo, apply provided setting powder before and after showering, and avoid certain oils and lotions. To remove your tattoo, rub off with provided alcohol pads. Please refer to our complete instructional guide for a wealth of after-care and tattoo-removal tips.
About the Temptu Tattoos (taken from their site):
What it is:
An exclusive, limited-edition collection of ADORN Temporary Tattoos.
What it does:
Each tattoo in this set of TEMPTU ADORN tattoos was hand-drawn by TEMPTU artisans, and can be worn as a large, single image or cut into smaller pieces and applied individually.
The cosmetic-grade ink and ink delivery system render clean, precise, and real-looking results that can last two to five days. Use your imagination and embrace your sexy or sinister self and make a beauty statement¡Xwith no risk and no regret.
This set contains:
– 114 individual temporary tattoos (6 sheets total featuring both "sexy" and "sinister" designs)
– 10 Tattoo application pads
– 1 Reusable storage bag
– Application instructions & Care card
What else you need to know:
Hypoallergenic. Dermatologist tested and approved. ADORN is waterproof, sweat-proof, splash-proof, and super long-wearing.
Buy It!
You can purchase the Temptu Tattoos at Sephora! And they retail for ONLY $10! Talk about a great stocking stuffer 🙂
Don't forget to check out my review for the TEMPTU Summer Skin Kit!