*This post includes my affiliate links
First I would like to say that I would probably consider getting botox one day. I have a deep line between my eyes and would love that smoothed out. And, if you  have money and want some work done, go for it. To each their own. It is a very personal choice.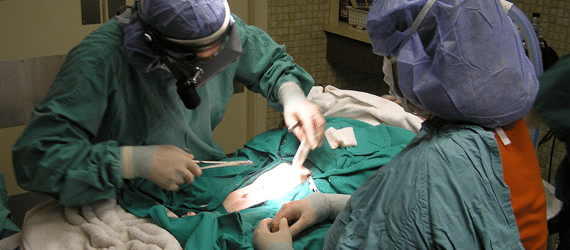 Image Source
But, there is people out there that get it done WAY too much. Plastic surgery galore and soon these once gorgeous and beautiful people are, well, kind of scary looking 🙁 It really is quite sad to me. I watch (and am completely addicted to) The Real Housewives, all of them. And on some of them, well most of them, there is some ladies that REALLY overdid it on the plastic surgery. Why??? When they looked sooo dang good already! But, to each their own, right???
So below, I give you 8 peculiar surgical procedures…
1.) Knee Lipo
Okay, I can actually see why this would be popular. I mean, I have more than my fair share of knees, I would not  mind them becoming more slimmer. In fact, I would love my knees more shaped. But then again, I just had a baby and could probably just workout! Save me some money…
2.) Eyelash Hair Transplants
My sister was actually thinking of getting this done to her eye brows! Heck, I NEED this for my eye brows too! I don't need the eyelash transplants though, that is what eyelash grow serums are for, but I suppose some people do need this. I think it is a little weird, and wonder if your eyelashes will grow like the hair on  your head, if you get this done? After all, they take the hair from your head and implant it to your eyelash area… I suppose you could give yourself an eyelash haircut?
3.) Homemade Dimples
Who doesn't love seeing some cute dimples on someone? I can see two on my new baby boy and boy does it melt my heart each and every time I see those little dimples! LOVE. So, why would you not be able to go and get some, if you want them? I say go for it. There is nothing wrong with cute dimples, just not on your behind or thighs…
4.) Lipo for Your Cankles
Trust me, when I was pregnant, I would have totally considered this procedure! I had the hugest, swollen cankles one could ever lay eyes on! I could not even wear shoes, but only slippers. It was like this with all of my pregnancies! And boy did they HURT! But, people are paying to get their cankles reduced, through liposuction…
5.) Plastic Surgery For Kids
Yes, this is REALLY happening! Some kids parents pay for them to get it done because they are bullied or teased. Some parents are allowing their kids to do it just because. Maybe your teen wants new breasts or poutier lips….(what is this world coming too?) 🙁
6.) Make Your Legs Longer
Yep, this is a surgical procedure too. Though it is said to be very painful (what surgery isn't??) and very extensive, you do get longer legs after.. Totally not worth it to me, yikes! Just put on some high heels and call it good..
7.) Surgery On Your Nether Regions
Men and woman get this done. I don't know how often, but often enough I am sure. I won't go into detail, as my site is a family friendly site, but it is a procedure that many get done… to make them look bigger, better and prettier.. (Ewww!!)
8.) Lip Injects
If you watch The Housewives of Beverly Hills, you will see a few ladies on there that have had the lip injects done. One in particular has done it wayyyy too much in my opinion. It looks absolutely terrible. If you want to do this, fine, do it. But don't OVER do it. Give it a natural look!! No need to over fill those smackers ladies!
Now, like I said above, if you have money and want to do these surgical procedures fine! It is your body and your life. Just don't over do it!! No need to go into a plastic surgery office looking human and coming out looking like an alien. I really don't think it is necessary!
I am sure the ones that do get the procedures done and over do it, don't mean to do it, it just happens. Maybe it is the doctors fault, so I have to remember this too. I am never one to judge, but be safe, do your research and make sure you have a reputable doctor doing the work on you. It is your body, and once you get it done, there is really no way of going back if you don't like it. That is what scares me the most, I think.
Have you had plastic surgery done? Do you know someone who has? What is your opinion on this?