In this blog post, we will discuss some helpful Tips for a Wonderful Family Ski Vacation! With Christmas and the New Year right around the corner, many families are starting to think about having a break away together somewhere fun. If you and your loved ones enjoy being in the snow, you might be keen on a ski holiday. If so, here are some tips to have a wonderful time and keep everyone safe.
Tips for a Wonderful Family Ski Vacation
Choose a Resort Carefully
For starters, take your time selecting a resort to stay at. You want to choose a place that takes safety and security seriously so you can feel safe using machines and other services. Pick a resort that tests equipment regularly, has on-site medical staff or at least employees trained in CPR and emergency first aid and offers ski classes (if needed for you or your children) run by qualified, police-checked members of the resort team.
In addition, you'll want to stay somewhere that regularly refurbishes rooms and common areas and has good reviews that indicate the photos or videos shown online represent what you'll get rather than being very out of date or misleading. It helps to choose a family-friendly resort, too.
This way, you'll know there are likely to be plenty of activities for your youngster(s) to join in on, and they'll have an opportunity to play with other children staying nearby.
See If You Can Get an All-Inclusive Offering
It often pays to go for an all-inclusive offering at a ski resort so that you know upfront what the trip will cost you. Many places offer good deals on these packages since you pay more from the start and commit to more offerings, so they make the most of every booking.
All-inclusive options at ski resorts often include your accommodation, meals and drinks, lessons, ski lift access, the hire of skis or snowboards, and some clothing for the slopes, etc. Some places include free babysitting services or access to fun extras such as sleigh rides or snowshoeing, too.
Drive to Your Destination Where Possible
Another tip for a wonderful family ski vacation is to pick a location within an easy-enough drive from your home. While you can fly to destinations if you'd like, this often adds a lot of expense to your trip and can lead to issues if flights get canceled or delayed at the last minute or you need long stopovers.
With children coming with you, especially if they're young ones, it's often much less stressful to complete a short drive to a ski resort rather than waiting on planes.
Buy Tickets and Passes and Clothing in Advance
If you don't want an all-inclusive option at a resort, you should outlay money on tickets and passes for ski facilities well in advance. The earlier you can book these, the lower the cost you usually need to pay.
Plus, by being organized this way, you can ensure you don't miss out on lift passes or ski hire and the like at busy times of the year when resorts are often overwhelmed with visitors, such as the festive period, New Year, or school holiday times.
Also, if you plan to buy ski gear for everyone, such as warm snow-appropriate jackets and pants, don't leave your shopping until the last minute. You want to shop around for deals on women's jackets, men's ski pants, children's beanies, gloves, and more. It pays to sign up for retailer newsletters or social media sites to find out when they offer great deals or head online to look for e-tailers with always-affordable options.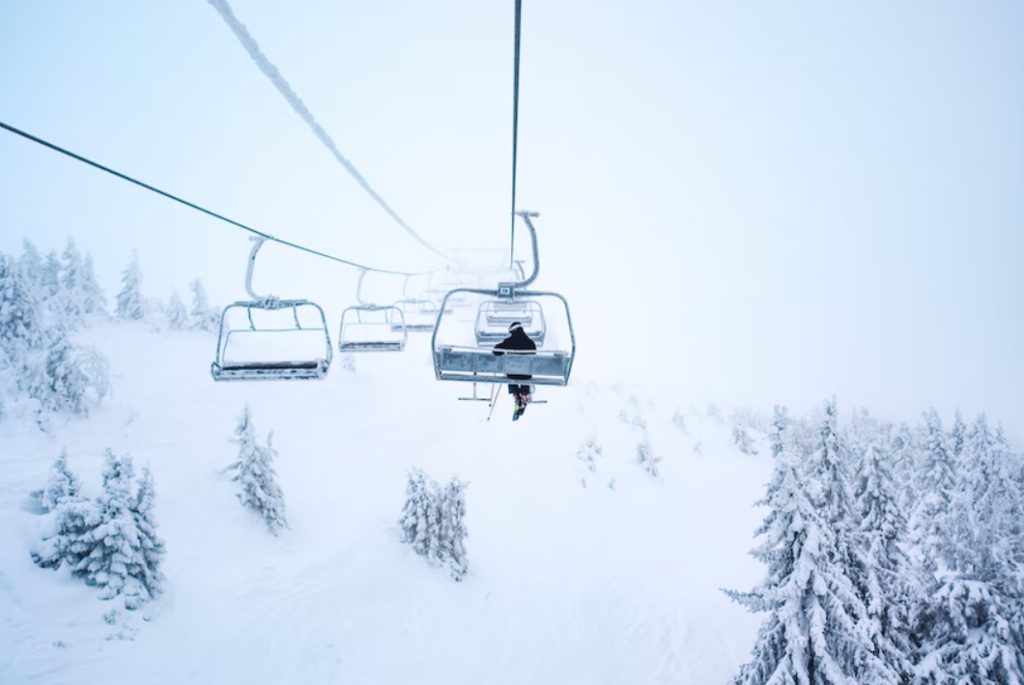 Don't Try to Fit Too Much In
When we invest a significant amount of money into a ski vacation with and for our family, it's natural to try to pack as much into each day as possible to maximize the value our money buys. However, be wary of trying to fit too much in daily. You don't want to come home exhausted from your travels, especially if you have to go straight back to work.
Plus, being too busy can lead to more fights between family members due to tiredness, lethargy, stress, and the like. It's better to leave some downtime where all the people in your family can rest, enjoy the apres-ski environment (think hot chocolates by the fire, and the like), and take some time to connect and discuss the trip and what you've all seen, done, and learned.
If you're planning to all ski or snowboard or otherwise be active each day, giving yourselves some time to rest is vital. The body (and the mind, which needs to concentrate on learning a new skill or navigating potential hazards on the slopes) can only cope with so much, particularly if you're just starting out or haven't been to the snow for a long time.
By following all of these steps, you will take out many of the potential headaches that can arise during a ski vacation and give yourself and your loved ones more of a chance to enjoy this special time together. With kids growing up so quickly and it often being hard to take joint trips together when they're adults, this is the time you want to make the most of it. Don't forget thechampagne after the kids go to bed!
Do you ski? Is there anything you want to add to my post about Tips for a Wonderful Family Ski Vacation? If you do, please leave me a comment below! Thank you!