This post is all about helpful Tips for Choosing The Right Personal Trainer. Before you go and subscribe to the first personal trainer you find at the gym, learn more about what makes a personal trainer a good one. A common misconception is that the better the physique, the better a personal trainer is, which is a hundred percent wrong. Well, a personal trainer with a good physique makes them more marketable, but that doesn't mean they're the right one for you. You wouldn't choose a doctor based on how good they look, right?
First and foremost, you need to examine yourself. What's your genetic makeup? Are you someone who loses weight quickly? Gains muscles quickly? That will help you set a realistic vision of what you want to achieve and communicate it with your personal trainer. Also, are you looking to lean down? Improve your endurance? Bulk up? Focus on strength and conditioning? Because you will need to choose a personal trainer according to this.
It's a good idea to ask the personal trainer to tell you more about the journey of their clients so that you ensure that they have experience with cases similar to yours, or helped people achieve the same goals as yours. You want to ensure they can secure results.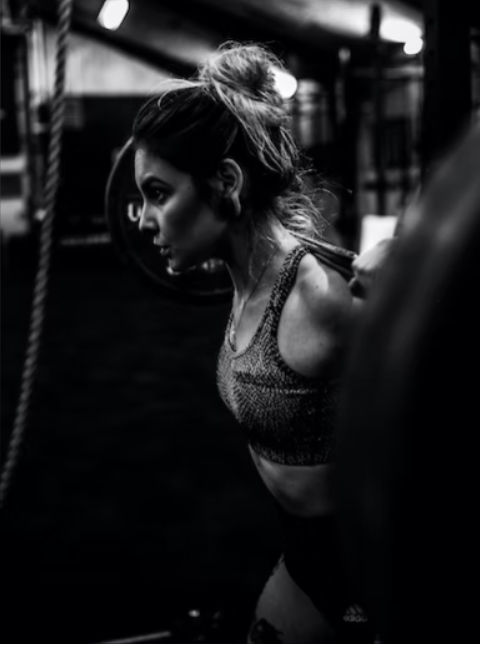 Tips for Choosing The Right Personal Trainer
However, even if you're working with the best personal trainer in the world who has tons of years of experience if you're not willing to put in the work, forget about the results–remember, it's a two-way situation.
Here are some tips to help you choose the best PT for you.
1. Injuries
One overlooked factor that distinguished a "good" personal trainer from an "exceptional" one, is their understanding and ability to work with injuries. That's because injuries are very complex and can entirely change your training regimen. A personal trainer working with a person with zero injuries should never train someone with injuries the same way.
One major red flag to look out for is if you tell your personal trainer about an injury, or some pain you're feeling, and you notice that they're not taking it seriously or getting deeper into the issue. That's because it reflects that they are not professional and don't understand the consequences of training wrongly with injuries. And if you get an injury because of a personal trainer, you have the right to sue them for negligence.
"If you or a loved one get injured due to the negligence of another party, especially if it is due to negligence in their profession, you can hire a personal injury lawyer to ensure you get the best result possible for your accident case.", says a personal injury attorney in San Francisco.
2. Education
It is a good sign if a personal trainer has a college degree in the sports field, or/and the nutrition field. That gives them more credibility than someone who doesn't. However, that doesn't mean that a fitness trainer who doesn't have a college degree in a sports field is not credible, but it surely is a bonus point.
Other than the college degree, ask about their work experience, especially with people who have the same needs or limitations as you. You want to look at their certifications and that they are holding a certificate (or more) that is accredited by the National Commission for Certifying Agencies (NCCA) so you know you're paying for a professional service and that your programs are made based on credible knowledge.
3. Compatibility: Tips for Choosing The Right Personal Trainer
Yes, compatibility is a crucial factor to consider when you're looking for a personal trainer because this relationship is somehow personal. A personal trainer may have a credible certification, excellent results with other clients, and 20 years of experience, and not be compatible with you.
Maybe their approach or mentality towards training is too extreme for you, or the opposite. You might need someone who is less tense and takes things more casually or want someone who is extremely strict and professional. Also, consider gender–which one are you more comfortable with?
You can ask them for a free personal training session at first to see if you're compatible, or maybe see how they train other clients. Also, if you had a few sessions with them and then decided that you are not comfortable, there is nothing wrong with concluding the agreement and going for another personal trainer–they shouldn't take it personally.
Choosing the right personal trainer is a subjective matter–the personal trainer who has a lot of clients and seems successful could be the one you're most uncomfortable with. So, when you're choosing, lean into how you're feeling towards them because this plays a huge role in your fitness journey. Choosing the right personal trainer and putting in the work is key for your transformation.