We love Vtech around our home (check out this phone system!), that is a given! We have lots of cool toys from Vtech. We recently received a new gadget from Vtech, the new Vtech Reader InnoTab 2 !!! It comes in white and pink 🙂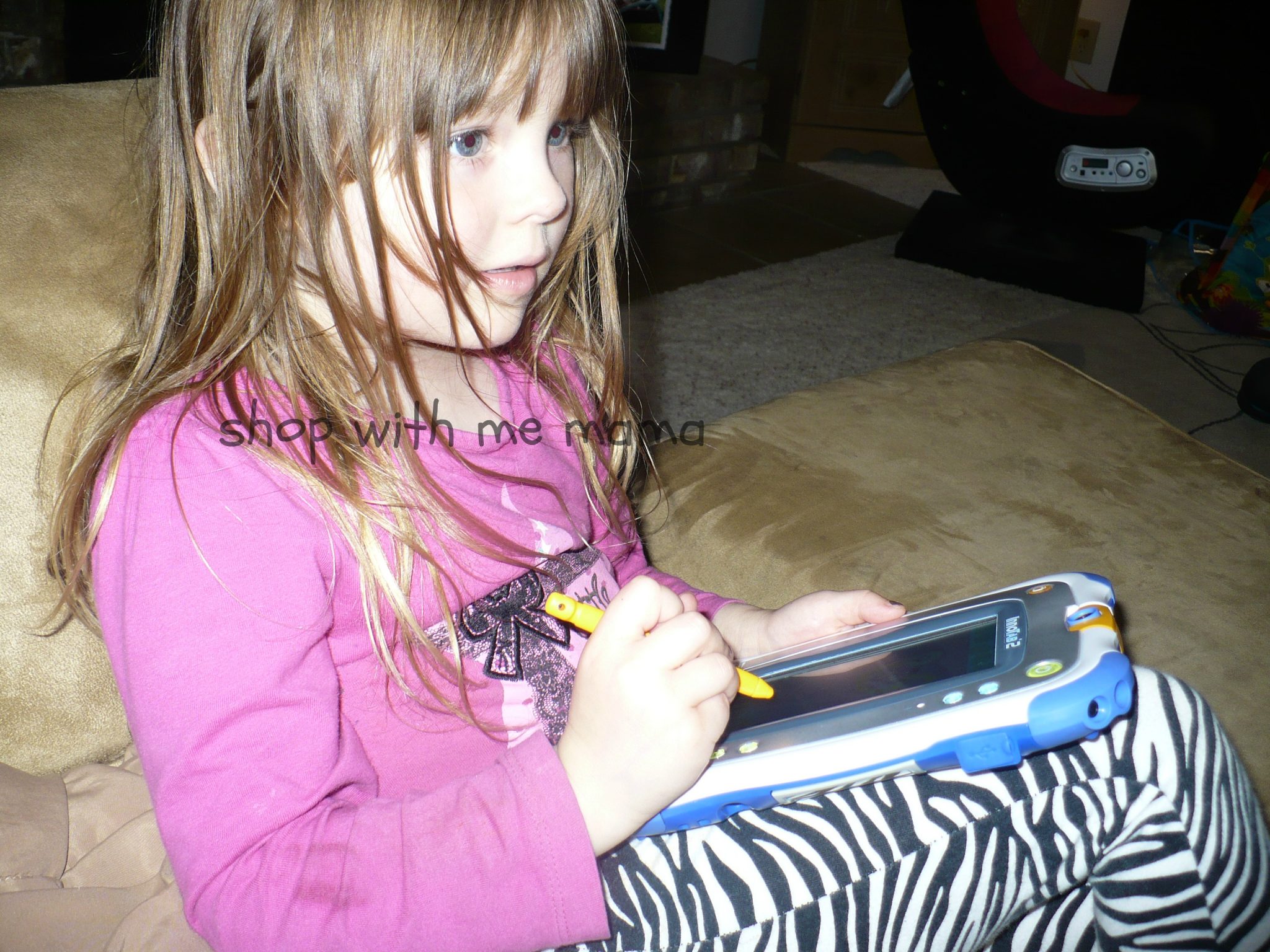 Vtech Reader InnoTab 2
Below, is my Vtech Reader InnoTab 2 review!
Oh, how my children fought over this Vtech Reader InnoTab 2, wow. I 'bout lost my mind! But, when my son went to school, my daughter got to play around with it with no distractions from big brother.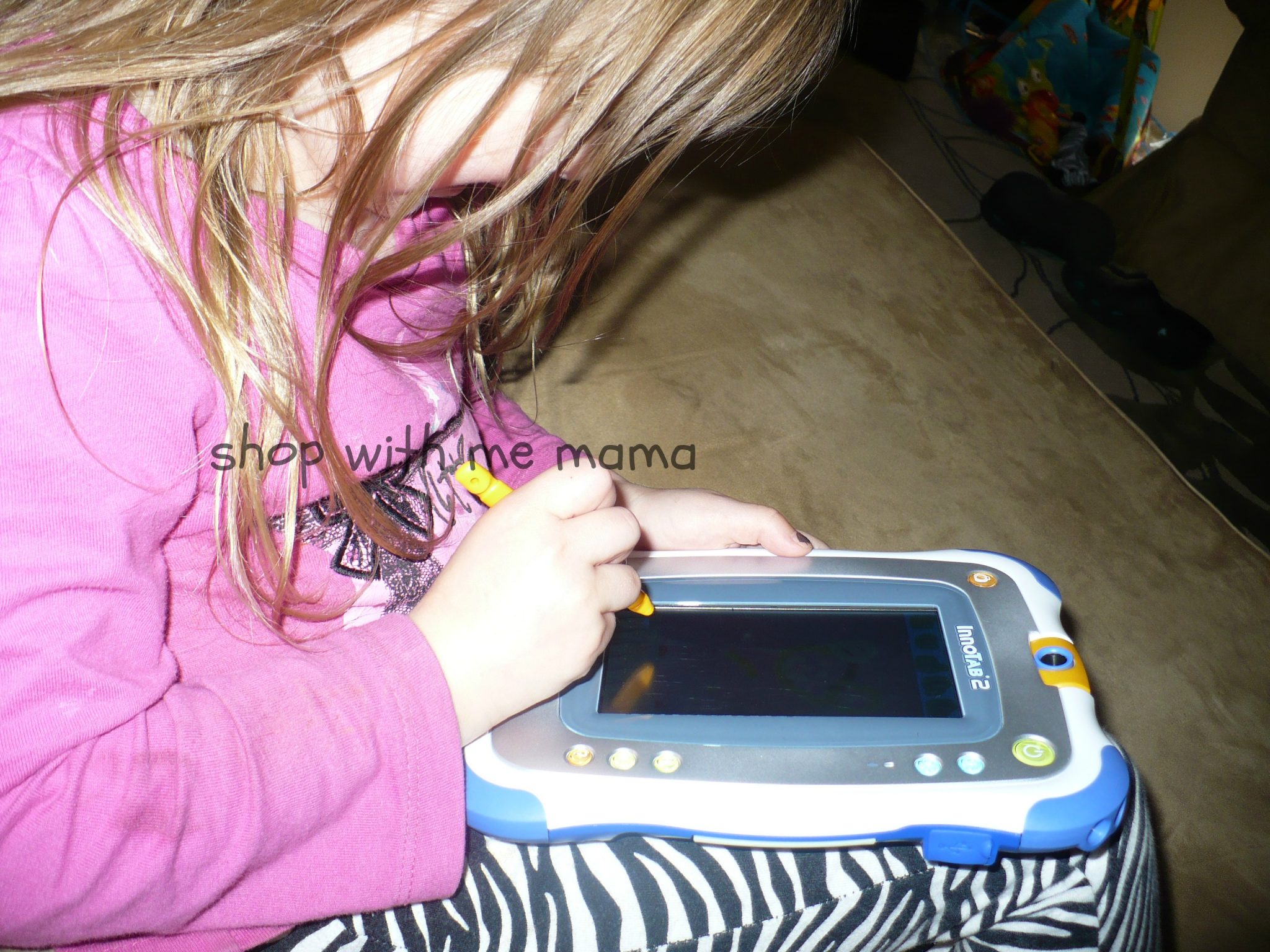 Both of my kids LOVE Vtech Reader InnoTab 2!! I even LOVE it! It is so neat and has so many wonderful features to play around with and it is educational. Wow. It has a rotating camera, video player, e-reader, motion games, cartridge library, and downloadable content! Like I said, lots of fun stuff!! This is a great educational electronic for your children.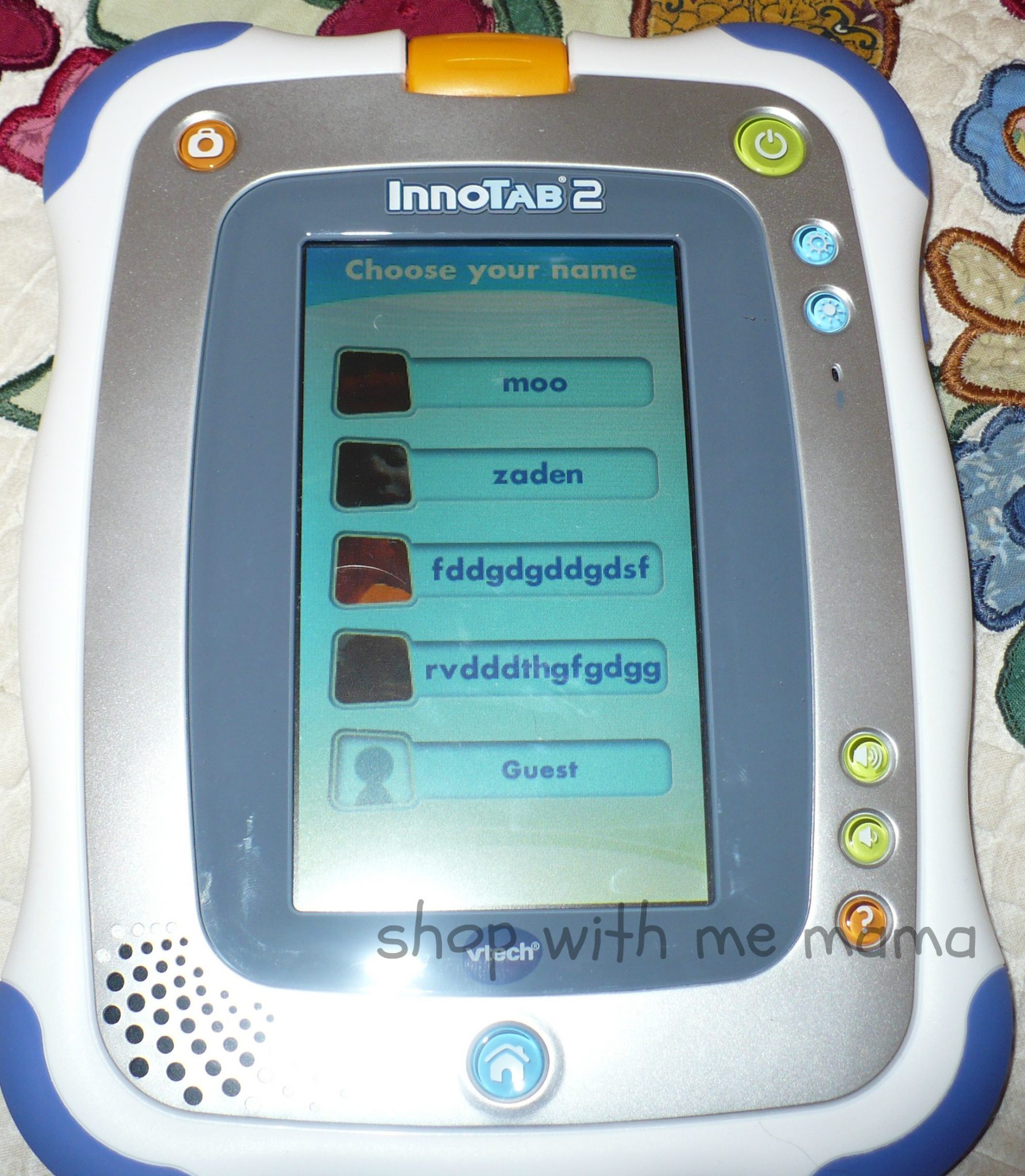 It was so funny, the first day my kids used it, they figured out the video maker/player on their own. When I went to bed that night, I took the Vtech Reader InnoTab 2
to check out on my own and laughed so hard at the videos they made together. It was HILARIOUS. Give children a video camera and watch their imaginations go wild, seriously!!! Awesome stuff.
The video player and the camera has to be their favorite features of this gadget. They can spend hours on making videos and go around the house and take pictures, heck, I even was in some of those pictures and videos and did not know it! Little stinkers! Videos can also be downloaded and played back on the InnoTab 2 Learning App Tablet!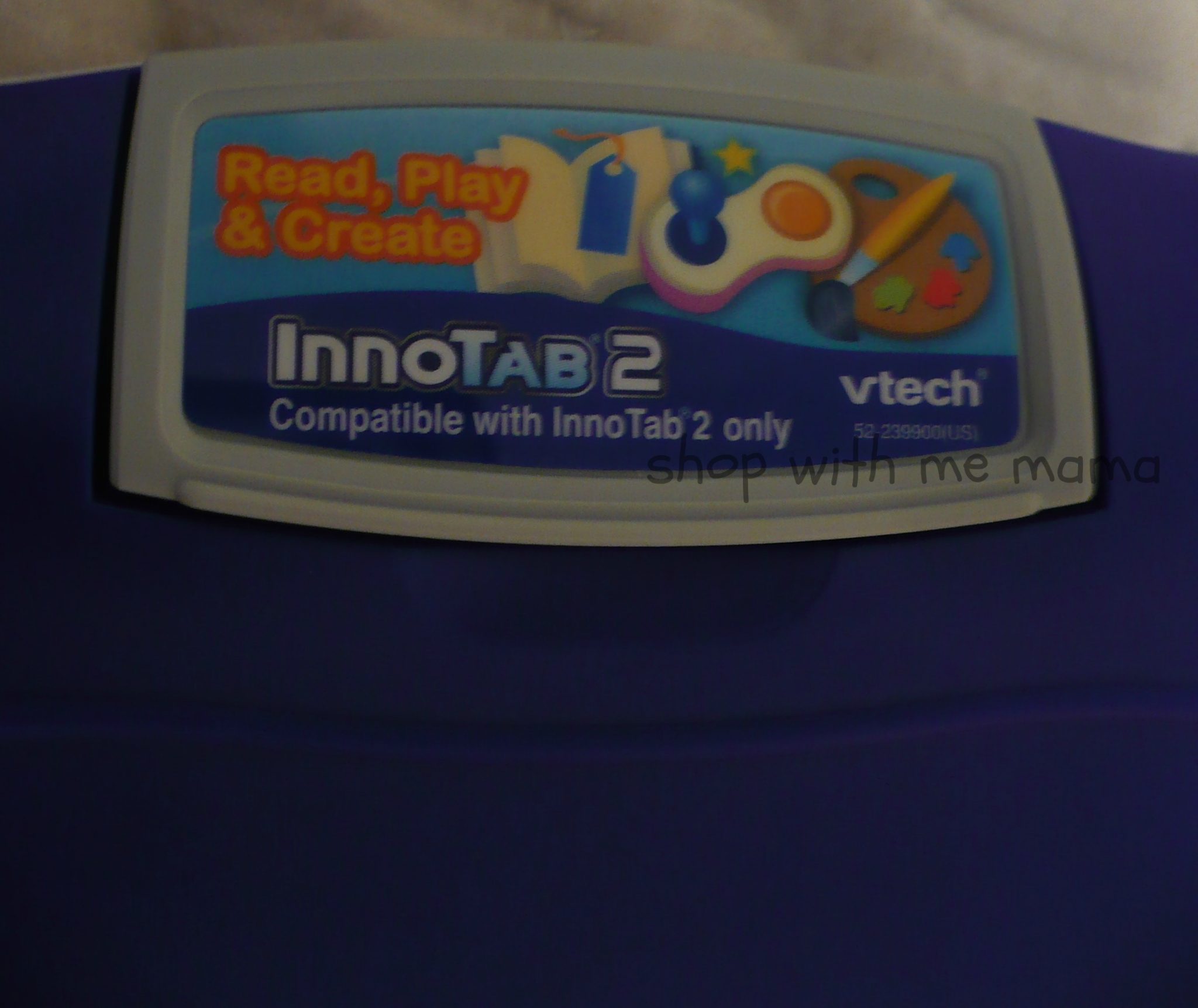 Just a few nights ago, I downloaded two games (you get two free credits with this to get two free games or e-books!!!) and I also purchased some e-books for the kids, I let them pick. You have to install the disc it comes with to get those two free credits, I learned that the irritating way, LOL.
I then transferred the games and e-books to the Vtech Reader InnoTab 2, which was kind of irritating too, because my computer froze and I had to redo EVERYTHING. I thought that I had paid and then lost my e-books and games, so I was very irritated for a bit until I figured it all out AGAIN. Ugh. Other than that, it was pretty simple to do.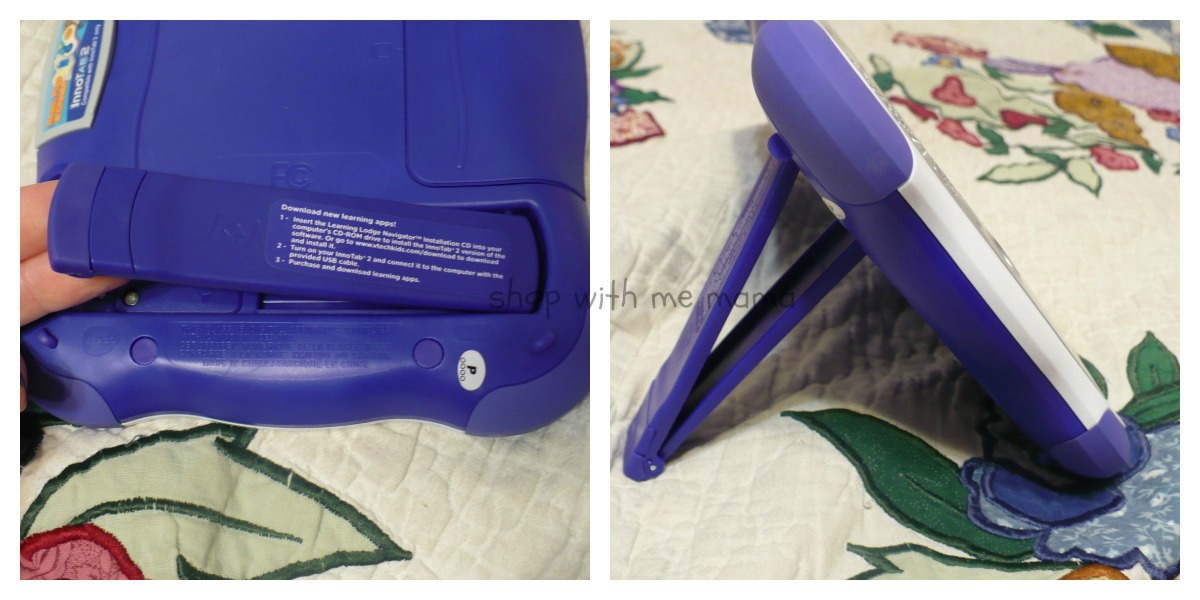 There is already a game on the device when you get it. And it came with a cartridge that has some fun stuff on it too, like the alien game. My kids LOVE this game because it is a game, that shows your home (in the camera mode) and you walk around and you have to capture all the aliens, well the ones that match a certain pattern. My kids love it because it looks like aliens are really in your home!! Way too cute!!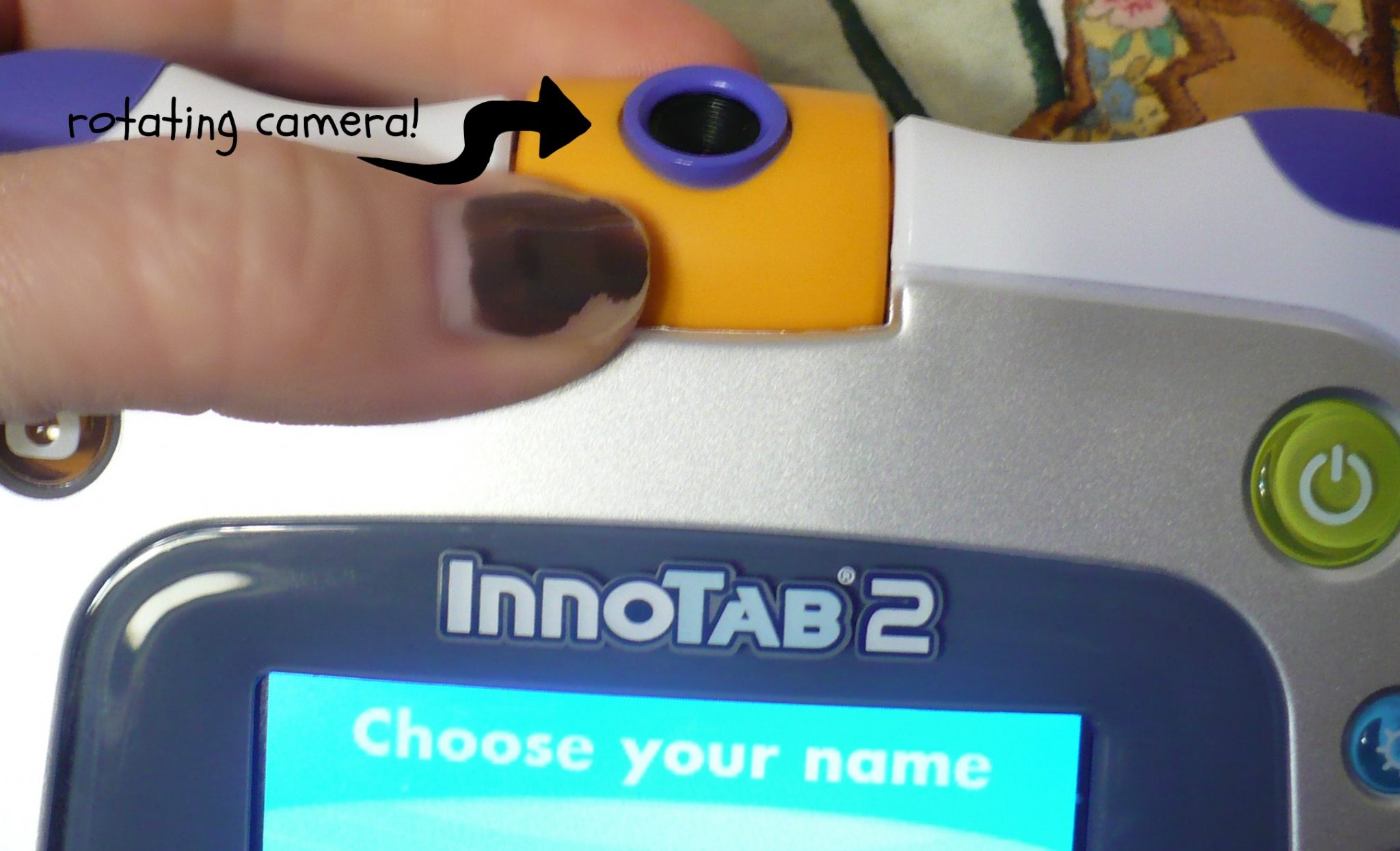 When your kids use the camera, they can save and edit the photos using wacky special effects, stamps, and more. The camera rotates from back to front to capture the action wherever it is happening. This is another great feature! My kids enjoy taking photos and then dressing them up with hats and other fun things!!
The e-books are super cool because the stories come to life on the InnoTab learning tablet for kids through interactive, animated e-books that offer story narration, character voices, animation, vivid graphics, sounds, and music. So, my kids want to continue reading and looking at these books, because they truly are so much fun! I love that it is reader-animated and reader-interactive.
Motion games are pretty cool too. My kids have fun moving the Vtech Reader InnoTab 2 around to play the games! This helps kids develop the skills of using touch apps including tap, flick, and drag-and-drop, just as their parents do with their iPad(R) or other touch-screen tablet devices.
VTech's download library on Learning Lodge Navigator has hundreds of games, apps, e-books, music, videos, and more to purchase and download! The Learning Lodge Navigator lets your child play, learn, and explore (with more content coming this Fall). We have a lot of fun browsing this and finding new games and stuff to purchase!
Anyways, so much to talk about but those are the main things! My kids really love the Vtech Reader InnoTab 2 and it certainly keeps them busy while helping them learn!! Makes me happy!
Buy
You can purchase the Vtech Reader InnoTab 2 online at Amazon.com!
Do your kids have any Vtech gadgets? If so, which ones?
Disclosure:
I participated in a campaign on behalf of Mom Central Consulting for VTech. I received product samples to facilitate my review. All opinions are my own. The Amazon.com link is my personal affiliate link, thanks!