This post is all about the 5 Ways To Help Our Children Develop Athleticism. One of the most important parts of our child's development is their ability to be physically fit. Of course, there are a lot of benefits to being physically fit but athletic development can open many doors for them.
It could result in college scholarships but we also need to note that physical fitness can also have a profound impact on our children's intelligence, just as long as they study at the same time! Exercise has an amazing impact on our brains, and for this reason alone, we should encourage athleticism in our children.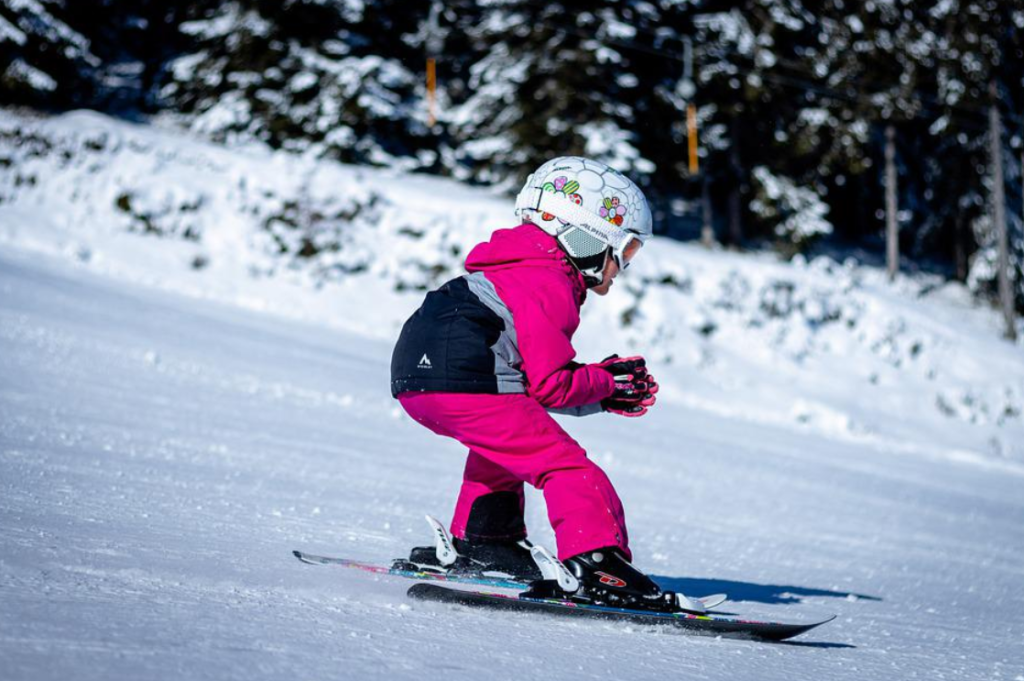 But if you have children who are not necessarily showing signs of athleticism or you are trying to stimulate it in the right ways, here are a few strategies that you can try.
Encouraging Play
With social media and devices on tap, is it a surprise that obesity rates have tripled over the last 40 years? But the fact is that playtime gives our children our opportunity to get out and about and start getting an interest in sports. What you can do as a parent is to give them as many different stimuli as possible.
Sports toys may seem like an obvious option but if your child has an interest in a sport, you can naturally point them in this direction. On The Top 50 Coolest Toys & Gifts For 9 Year Old Boys, there are sports toys that can help, such as the Blue Flame Baseball Pitching Machine and the Dual Basketball Shooter. Simple toys like this can make a big difference. But as parents, we need to take it upon ourselves to encourage them to play outside more regularly.
Once you've got them outside, don't try to force them into playing sports or structuring anything. Let them explore in the way that they want to. Simple games like playing tag can go a long way to increasing our children's athleticism. It's naturally there, we just need to find the right way to bring it out.
Keeping Organized Sports Fun
One of the biggest problems we all have as parents is being too competitive. Sports can afford children the opportunity to build confidence and be better athletes, but while our children can benefit from structure and organized activities, they also need to experience the fun aspects of playing sports and embrace the play side of things.
The fact is that we've got plenty of time to stimulate discipline, but if we treat our 9-year-olds as if they are a pro athlete and start forcing them to work on their pitch or kick, it's going to take the fun right out of it for them. This means they're not only going to put their baseball glove down as an act of defiance but we have potentially stopped them from developing their skills further.
If we treat our children like they are professional athletes, this is going to result in mental and physical burnout. We want our children to reach their true potential which means we shouldn't force them, but give them the opportunity to find an organized sport that keeps it fun.
Let Our Children Fail
Sports can be a fantastic way to develop confidence. Sports help our children develop their sense of character as they get older, not because of the sport itself, but because it gives them the tools to deal with both success and failure in equal measure. Sports are about overcoming challenges, and there will be times when challenges get the better of our children, which is why we've got to go back to what sports can teach our children, beyond the physical aspects.
Many children have opted for riding the bus home from the game instead of getting in the car with their parents because it helps the bypass any lectures from the parent on what the child did wrong.
The best thing we can do is to encourage our children beyond failures. Getting back on the saddle is so important because if we make our children feel worse by focusing on the negatives, this will put our children off going back so they can have a quiet life, but they will also start avoiding sports because of that life or death situation that we are forcing upon them.
Failure is not a bad thing, and as parents, we have to remember that failure is the best way we can learn from our mistakes. Our children get caught up in specific outcomes because something went wrong. There is a benefit to giving our children that perspective that failure is not a bad thing.
Sometimes, there are external issues that can force our children to feel like failure is a bad thing, such as an overzealous coach, but this is where we need to ensure our children benefit from learning how to overcome failures in a way that is measurable and gives them that feeling of success.
Encouraging Multiple Sports
Yes, they may show a skill in one sport, which means that we can put all of our eggs into one basket, but as we apply pressure on them to get better, it could cause negative outcomes. There are many "pay for play" teams that have a vested interest in our children's success, but when our children feel this sense of pressure, we are showing them the quick route to them giving up sports forever.
You may think that your child has the potential for a college scholarship but starting early does not mean they are going to benefit from more hours. The 10,000 hours principle has long been touted as a way for anybody to get better but this is not actually true.
It's also important to note that 2% of all high school athletes get into college on a scholarship! Instead, give your children the variety and give them the opportunity to play multiple sports. This doesn't just increase their athleticism by stimulating different parts of the body, but it will also reduce their injury rates and it's not going to burn them out.
So many children who specialize early in a sport find themselves forced to practice on weekends for fear of losing the skill. Let your kids try whatever they want because when they hit their teenage years, they will drop the things they are less passionate about and focus on the ones they enjoy more.
Give Them a Foundation in Fitness
Children can all benefit from increased athleticism. You don't have to necessarily focus on a sport; you can give your children a variety of options. You can give them multiple sports to play, of course, but you need to expand your approach to something like strength training.
Learning strength is about developing motor functions, and if you give them a wide variety of strength training options, like bodyweight exercises, kettlebells, or light weights, you are going to set them up for enhanced performance as they find sports that they are more passionate about.
If you are hoping to give them a foundation of fitness, you also need to purchase the right types of sports equipment to give them that sense of strength. If you want your child to get better at sports, variety is the spice of life. Our children all need to make the most of their athletic ability at a young age because it will prove more difficult to maintain as they get older, but in order for children to become better at sports these strategies will help, but we also have to pay specific attention to our abilities as parents.
We shouldn't force issues, but rather, take our children's lead. If we take a measured approach, our children won't just have athletic abilities during their teenage years, but for the rest of their life.