This post is about 51 DIY Bath And Skincare Products You Need To Make! If you have been on Pinterest lately, you will see SO many DIY bath and skincare products! I have been pinning them like crazy! You can check out my Pinterest Board for that and follow it!
With the holidays coming up, now is a great time to start thinking about gifts for others. You don't have to go out and buy lavish gifts, you can make them yourself and give them to your close family and friends.
Everyone needs to get clean, right? That is why DIY homemade skincare products and bath products are so popular! It is important to take care of your body and have a little 'me time'. Self-care is more important now than ever, because of the stay-at-home order. I know I HAVE to have 'me time' each day to stay sane!
*This post includes my Amazon affiliate links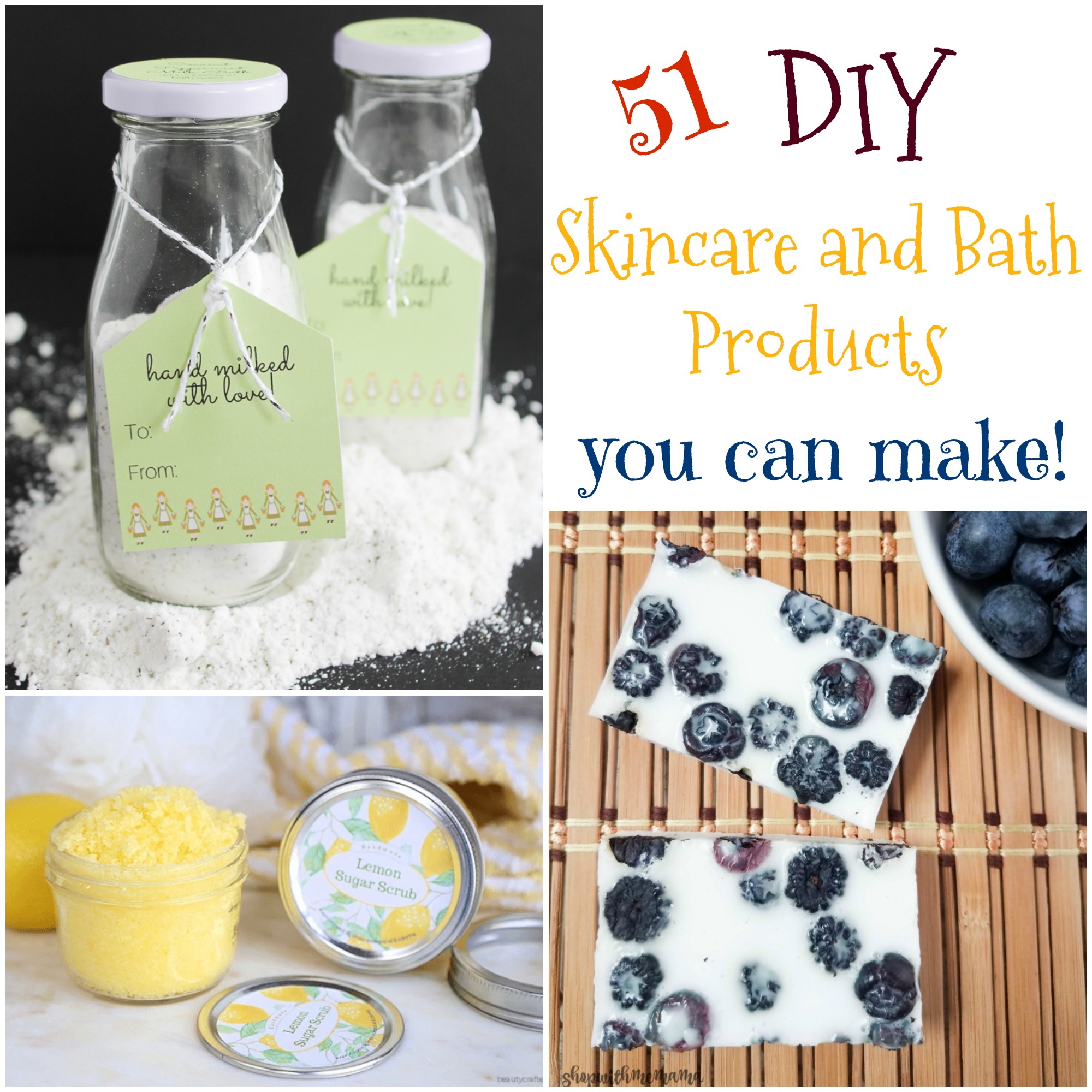 51 DIY Bath And Skincare Products You Need To Make!
Below, I have put together a list of 51 DIY Bath and Skincare Products you can make yourself and give as gifts (or sell for money!) this holiday season. If anything, make some for yourself! Because you DESERVE some pampering!!!
Handmade Soap
Let's start with DIY handmade soap!
1. Watermelon Soap Bars: This is a simple DIY soap recipe where you can learn how to make these cute and adorable homemade watermelon soap bars!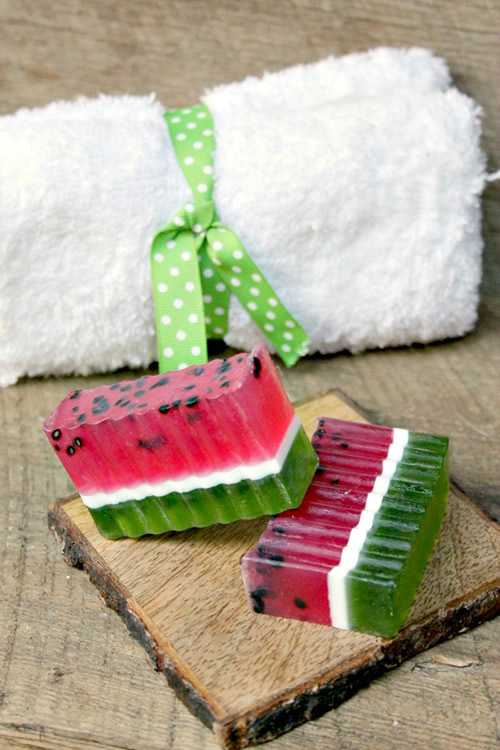 2. Lavender Soap with Shea Butter: Lavender is SO good for you! From helping you relax and unwind to just smelling amazing! I love these lavender soaps with Shea butter!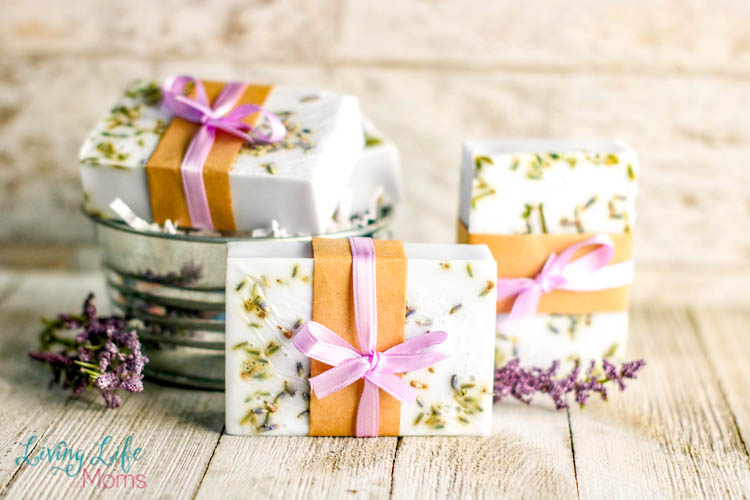 3. Oatmeal Honey Soap: This soap is great for dry, flaky skin. It is also great for people with sensitive skin. Oatmeal and honey are also great for acne-prone skin! You can just swap out the soap base for something less rich.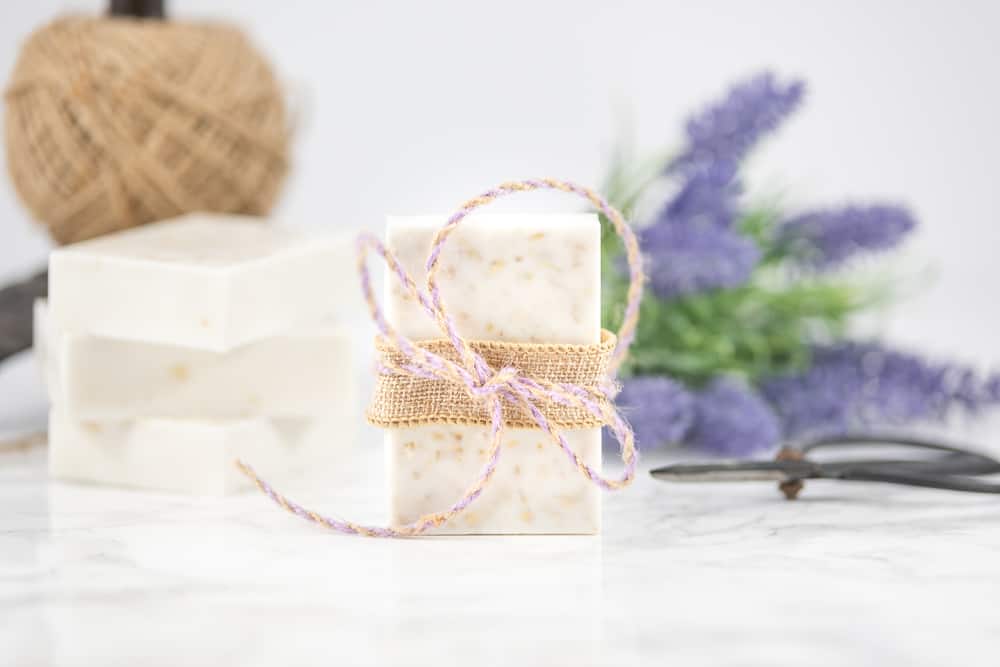 4. Rosemary and Lemon Olive Oil Soap: This soap is made from only 5 ingredients! This homemade olive oil soap recipe is very moisturizing and great for soothing dry skin!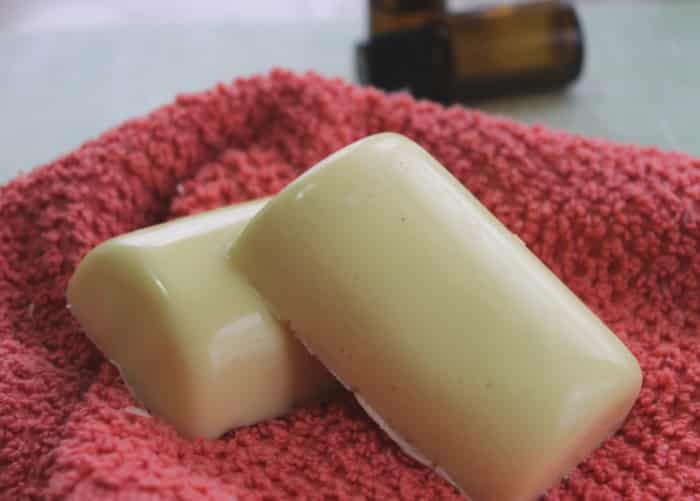 5. Dried Elderberries Soap Recipe: This homemade soap recipe is a great one to try out if you want to make your own soap with essential oils. And, we all know how good Elderberries are for you!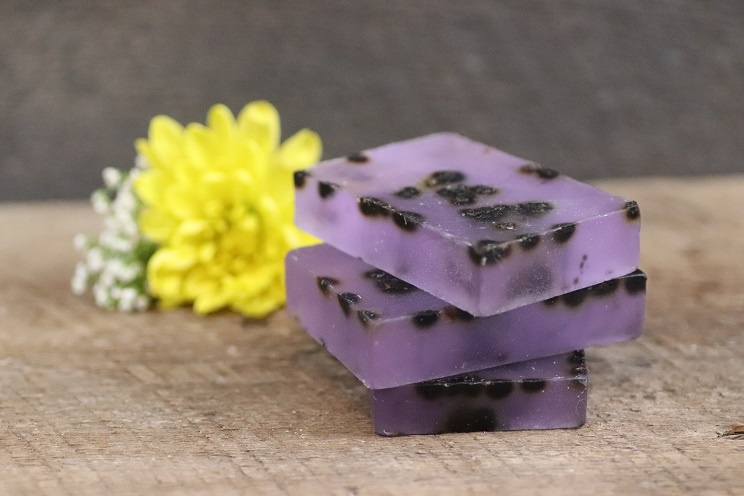 6. Orange Clove Soap: This soap is inspired by the Christmas pompadours that are made from oranges and cloves. It is great for your skin and smells AMAZING!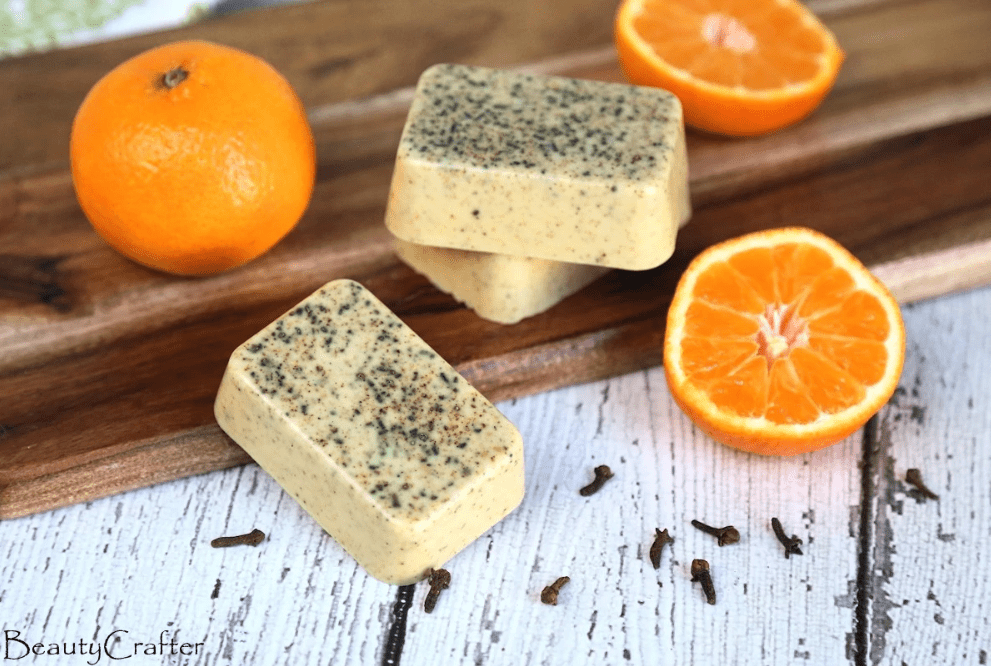 7. Easy Melt and Pour Coffee Soap: This DIY soap smells just like freshly brewed coffee. It not only moisturizes your dry skin but it exfoliates it too.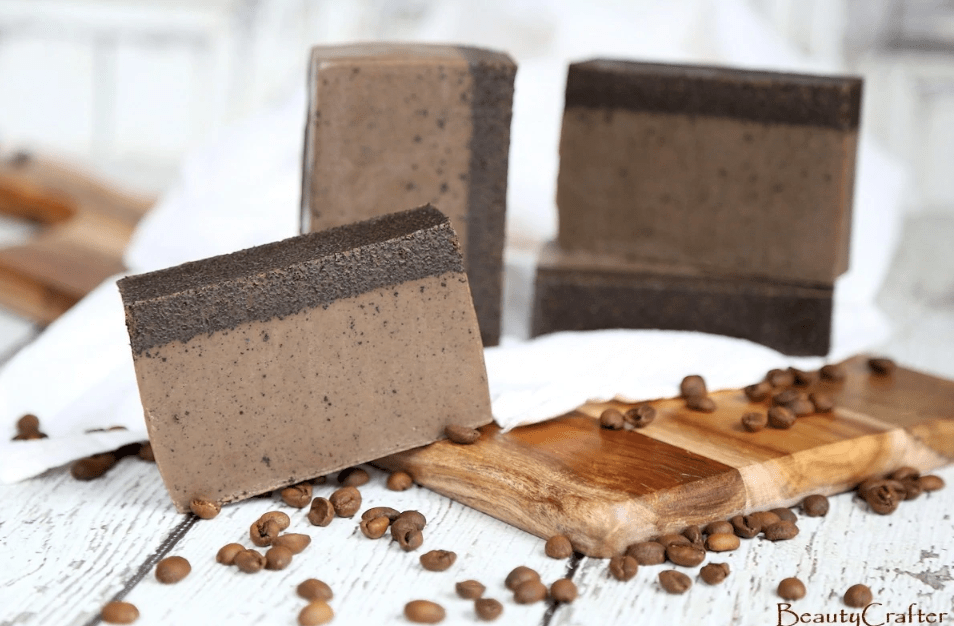 8. Winter Snowflake Soap: These soaps are not only super cute but you can get creative and customize the scents and colors of these bars, too! These would make ADORABLE gifts for loved ones for the holiday season too! I love them!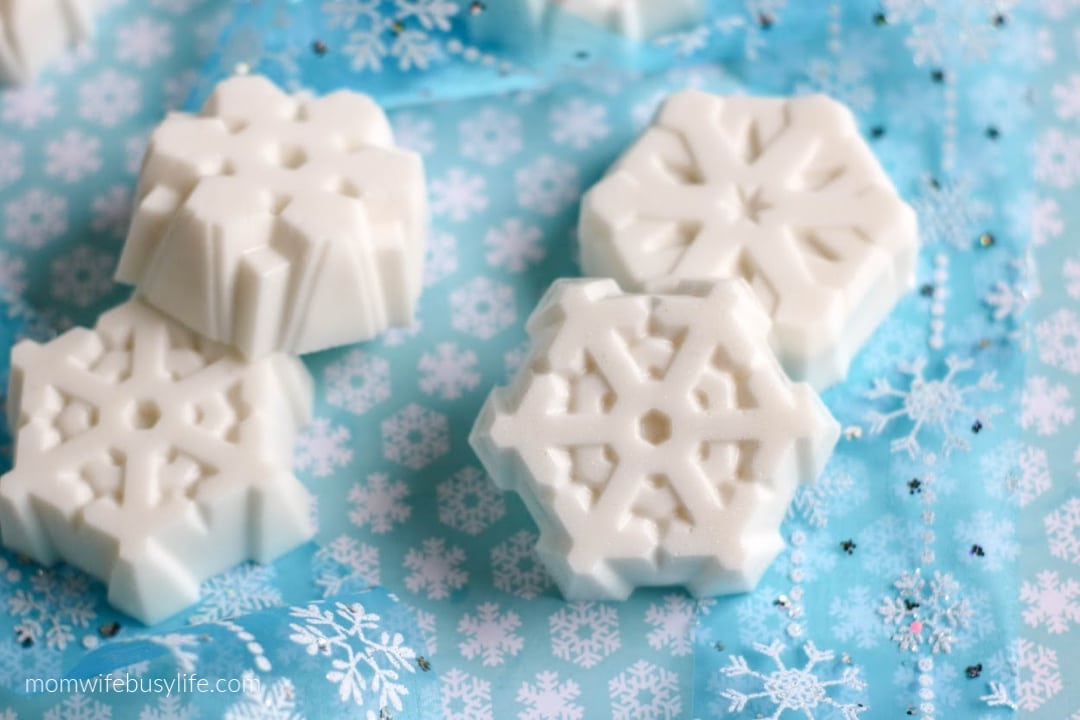 9. Gingerbread Man Soap: These are totally cute and they smell so good! They are great for your skin! These would make great holiday gifts. Pair them with the snowflake soaps above and you have yourself a really cute gift to give someone this holiday season!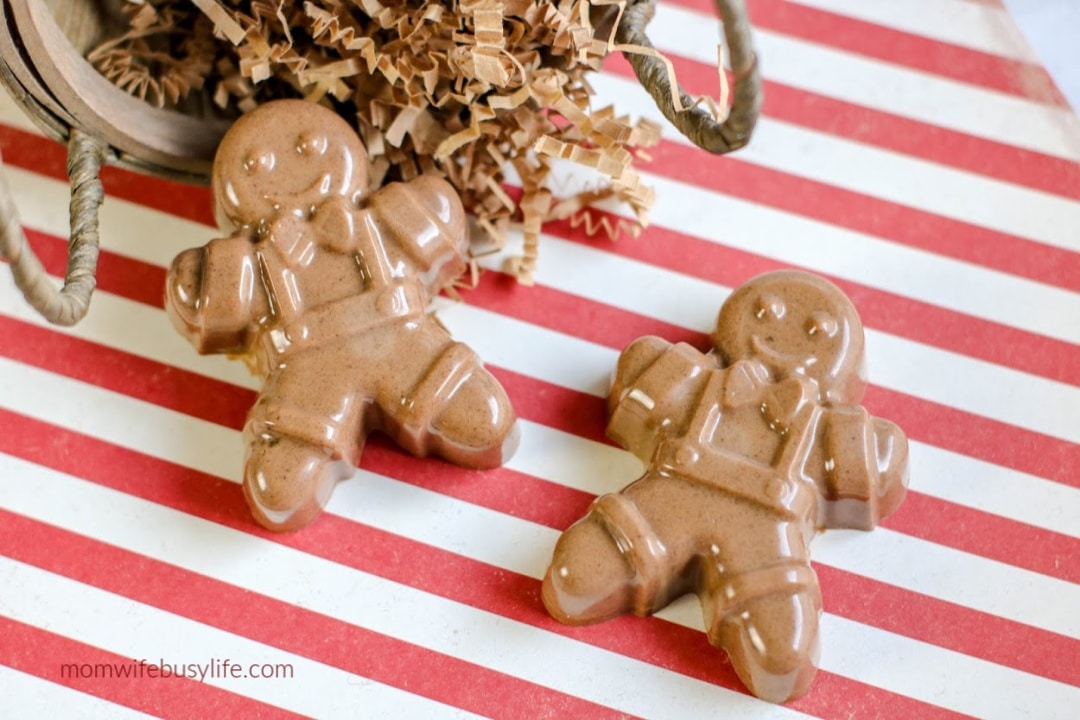 10. Soap On A Rope: Make these soaps with essential oils, this homemade soap recipe is highly customizable! Make them any color you want and any scent you want!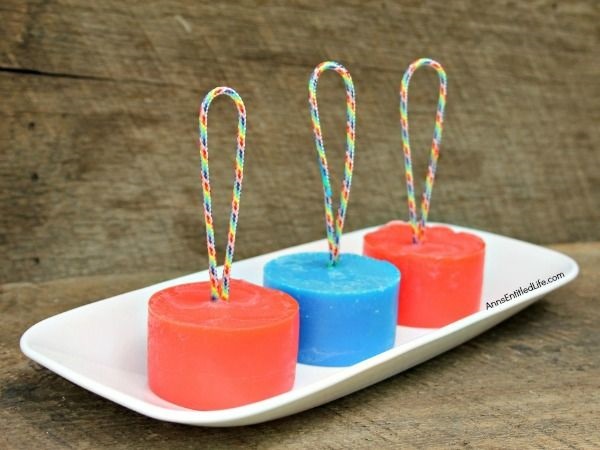 11. Lemon Shea Butter Soap: These soaps are simple yet do amazing things for your dry skin! Shea butter is known to be very moisturizing for skin and the lemon scent makes this soap all the more enticing!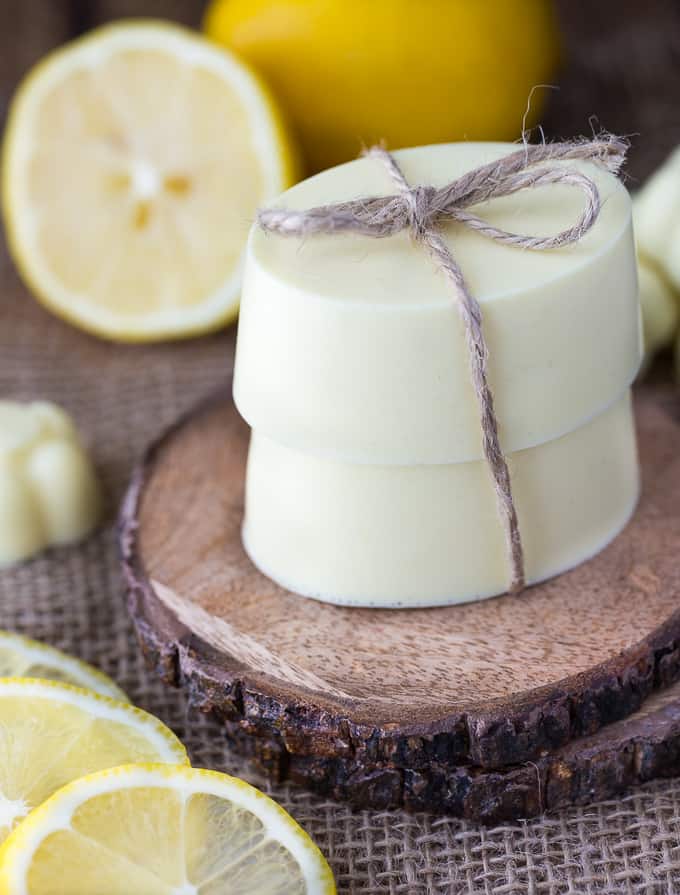 12. Pencil Soaps: These homemade pencil soaps are easy to make! You simply take the ingredients and use the pour method to get the pretty layers. Add whatever scent you desire!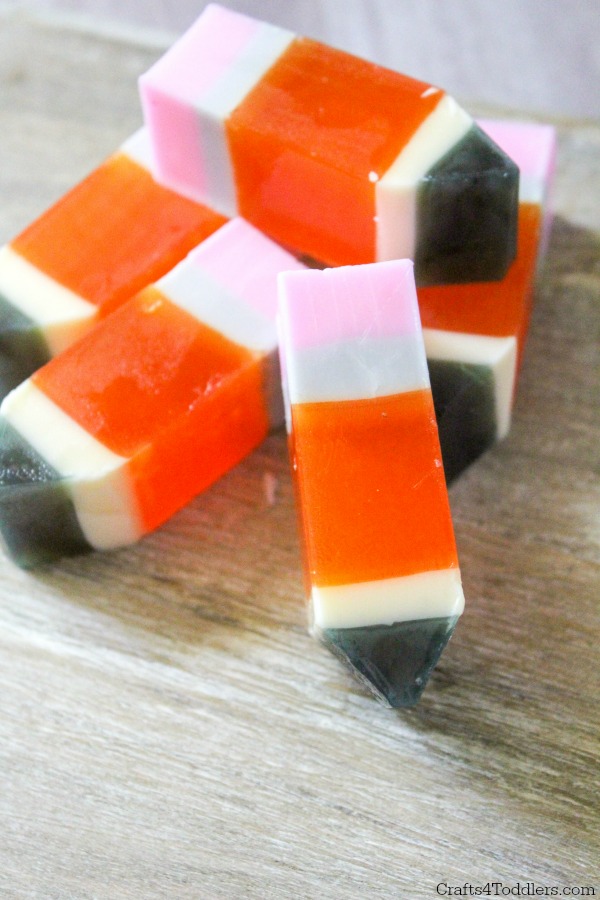 13. Natural Homemade Bar Soap: It has the perfect combination of "man-scent" and skin-nourishing moisturizers. Plus, it's all-natural and does not contain any lye.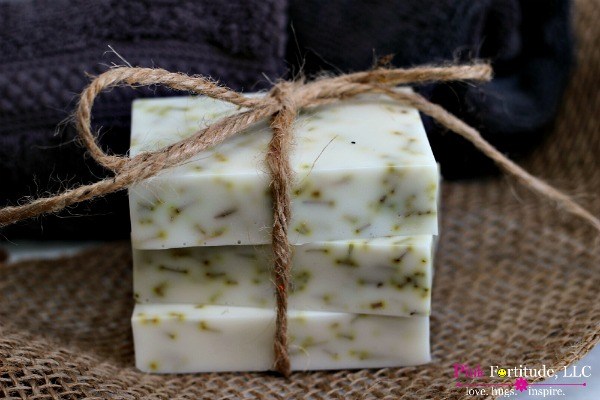 14. Soaps with Dried Chrysanthemum Flowers: These are beautiful soaps! They are made with dry flowers and have a light, violet scent!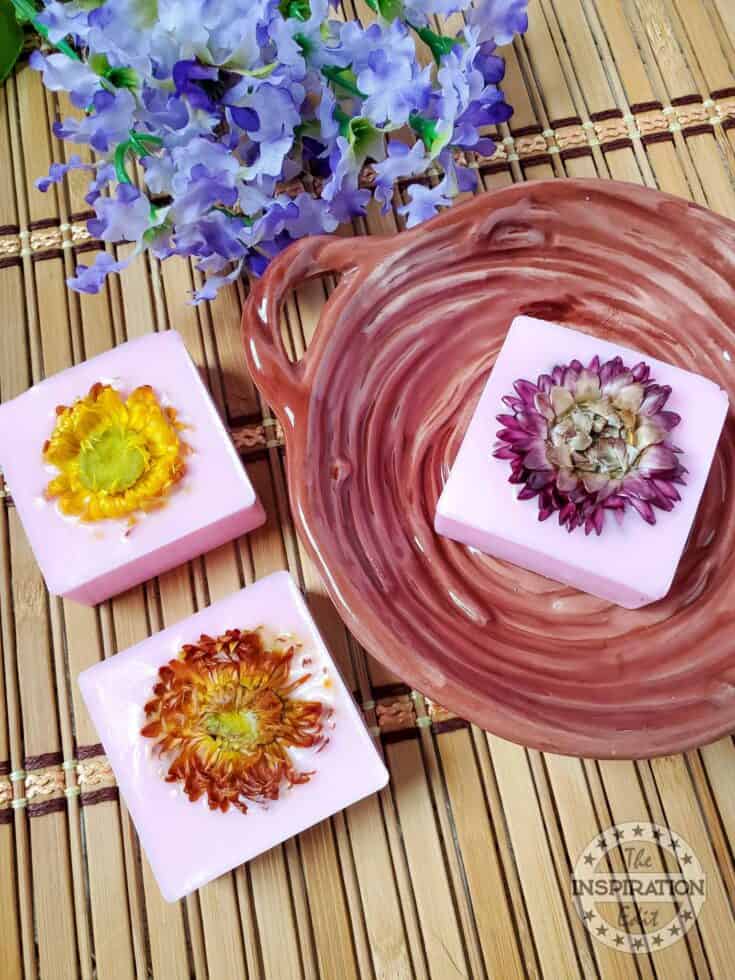 15. Blueberry Handmade Soap: It not only smells amazing, but it leaves your skin refreshed and so soft! Nothing like natural handmade soap with blueberries!!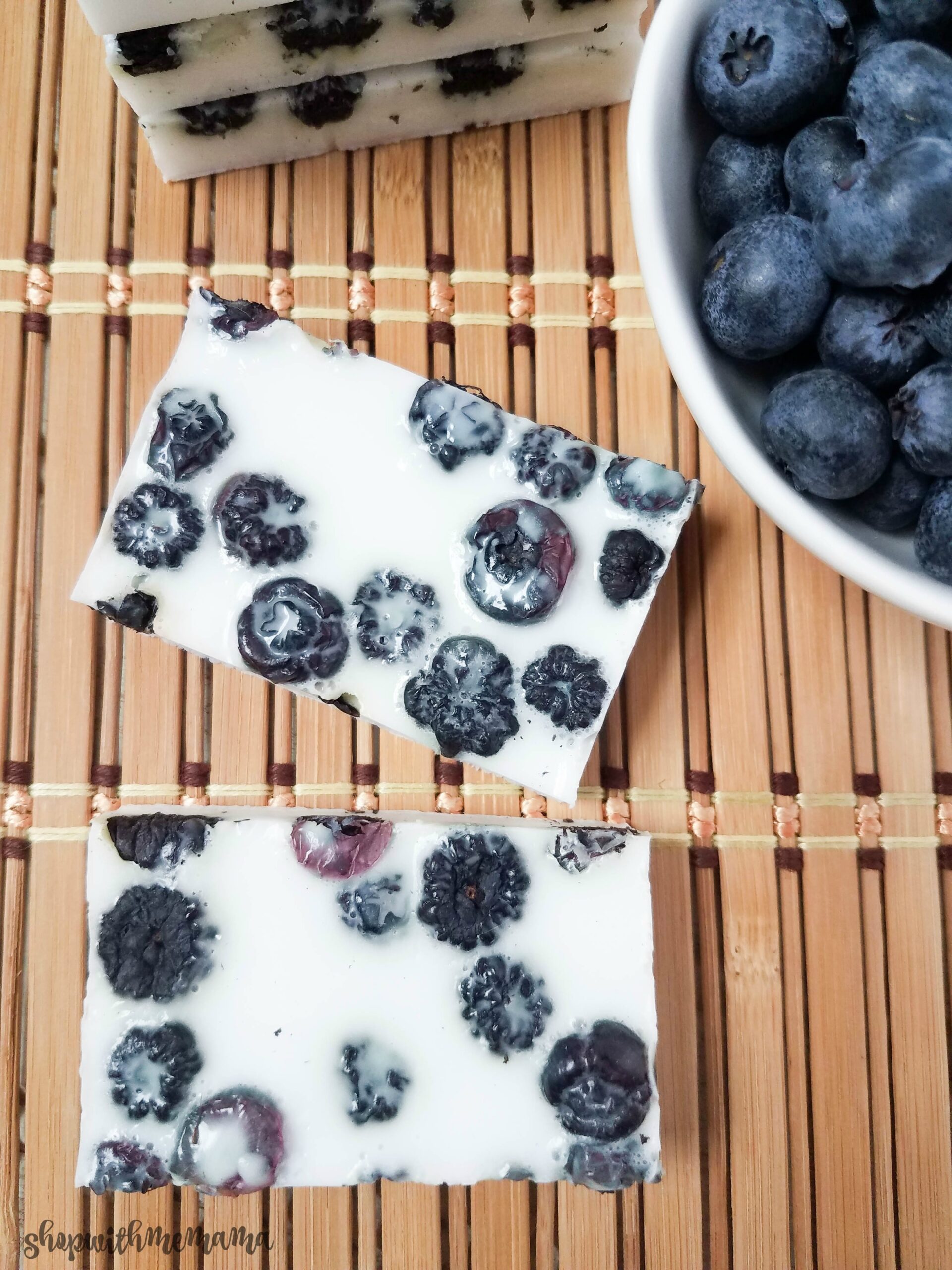 Lotion Bars: 51 DIY Bath And Skincare Products You Need To Make!
Next up is lotion bars!
Lotion bars can be used in the shower or out of the shower/bath, on dry skin! In the shower, after you clean yourself, you simply rub the lotion bar over your wet skin. When you get out of the shower, pat dry your skin.
If you are using a lotion bar outside of the shower, simply rub the lotion bar over your dry skin. The heat of your body will melt the lotion bar onto your skin. Then, massage the lotion into your skin! That is it!
Here are a few of my favorite homemade lotion bars:
16. Moisturizing Solid Lotion Bars: I LOVE lotion bars!! If I could have a cupboard full, I would! They are simple to make and are so good for dry, flaky skin to bring it back to life.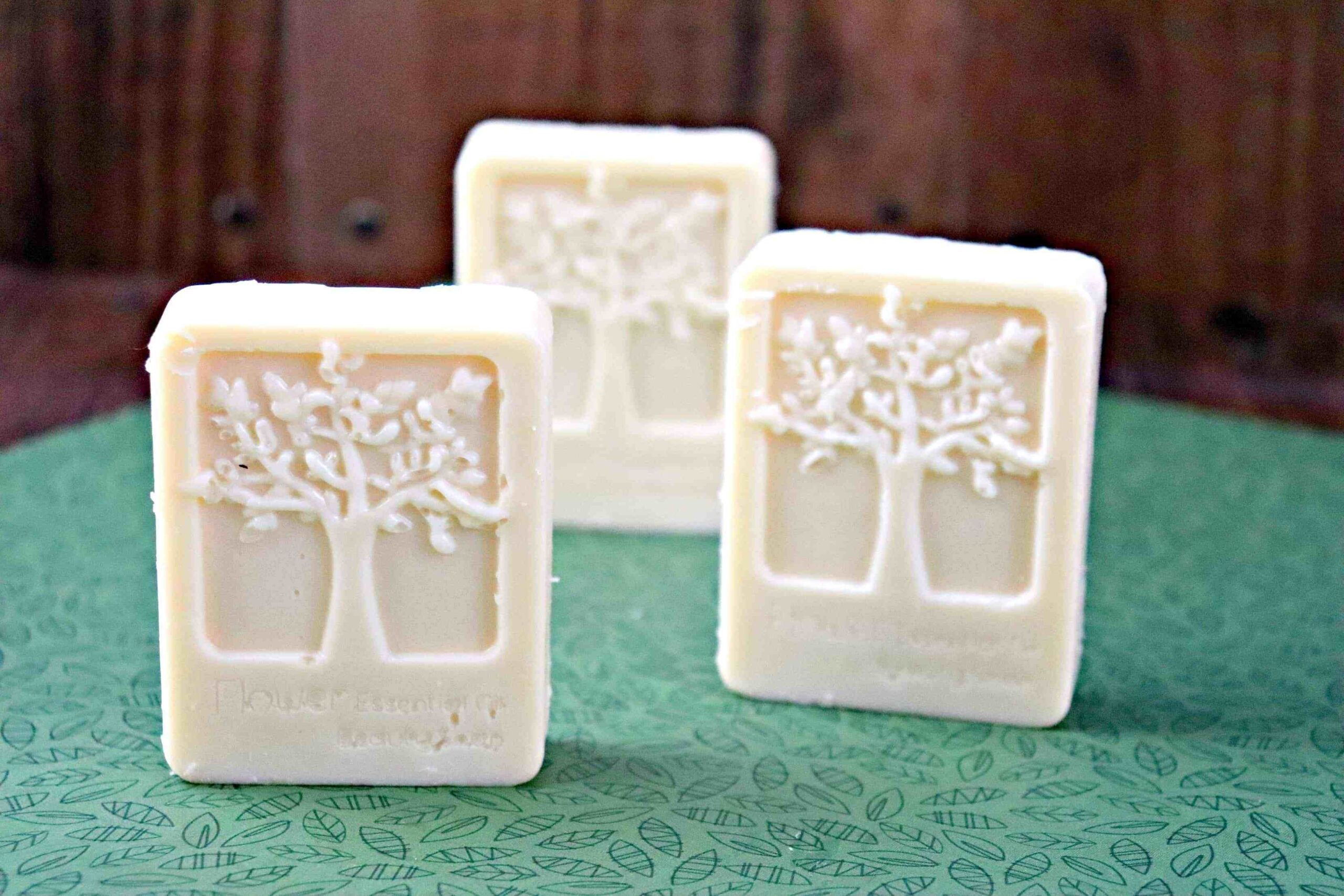 17. Beeswax-Free Lotion Bars: These are vegan lotion bars and are beneficial for your skin! These are made with very few ingredients and they smell like chocolate!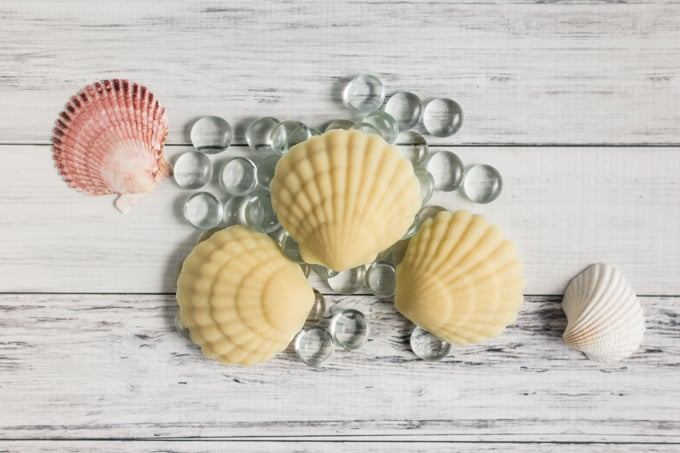 18. Citrus And Clove: These homemade lotion bars make a great gift for men or women because their scent is less feminine or masculine and more clean and refreshing.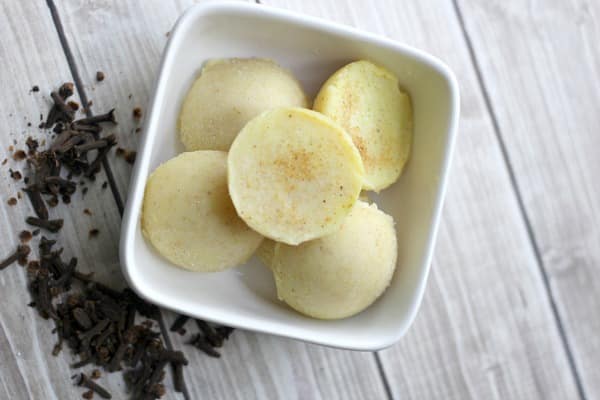 19. Coconut Oil Lotion Bars: Moisturize your skin without chemicals and unnatural ingredients by using homemade coconut oil lotion bars!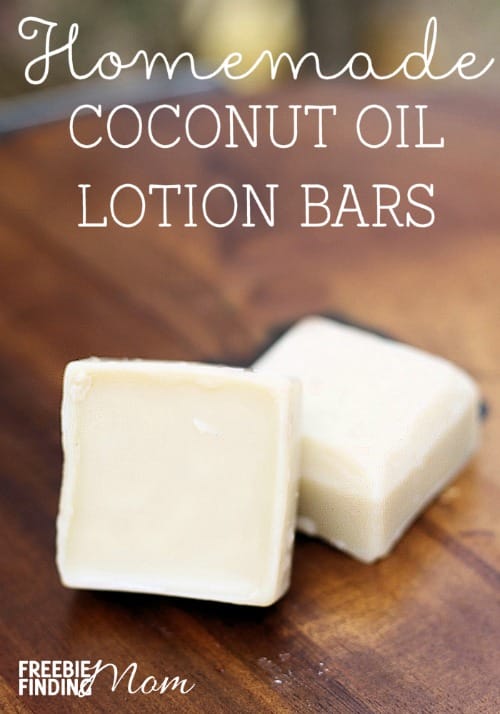 20. Coconut Oil Creamsicle Lotion Bars: Who doesn't love the scent of creamsicles? These handmade lotion bars smell amazing and are simple to make!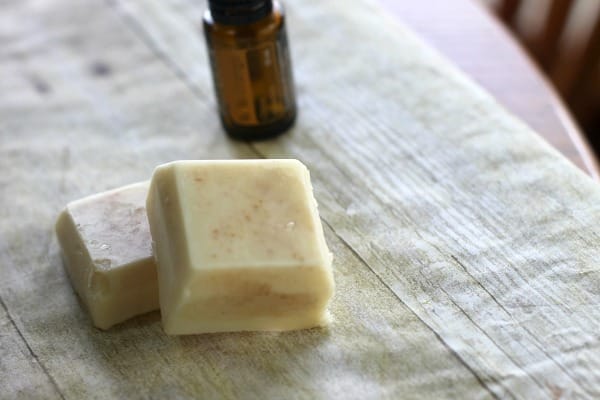 21. Dreamy Coconut Lotion Bars: These are made with coconut, frangipani & ylang ylang for a nice scent! No nasty chemicals, no strange ingredients, and no beeswax either!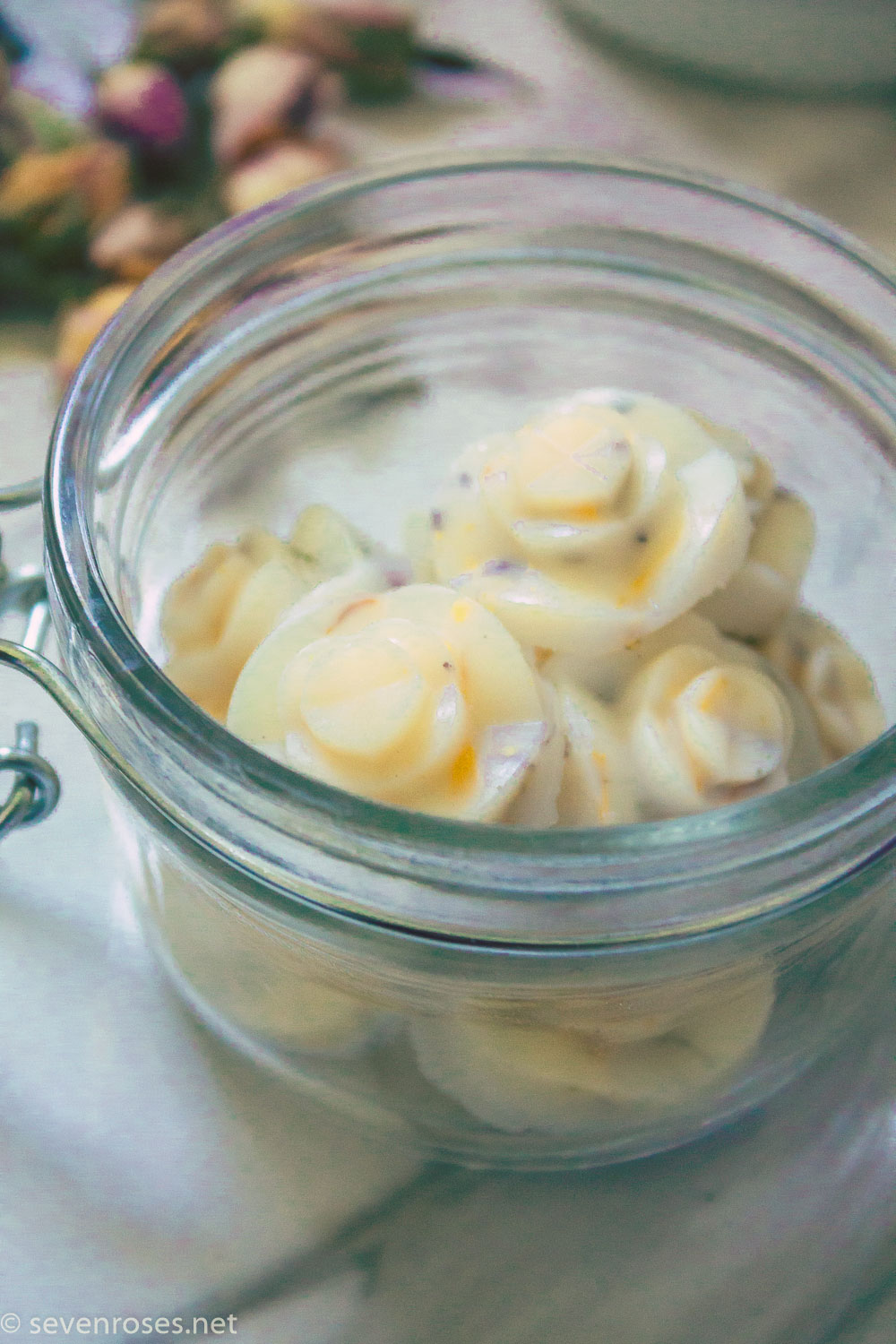 Homemade Body Scrubs!
Homemade body scrubs are the absolute BEST in my opinion! You use them in the shower or in the bath, they exfoliate your skin and they have no harsh ingredients in them!
Here are my favorite DIY body scrubs:
22. Lavender Sugar Scrub Bunnies: These are so adorable and they smell great. They also are really good at slothing away dead skin cells to reveal soft, smooth skin!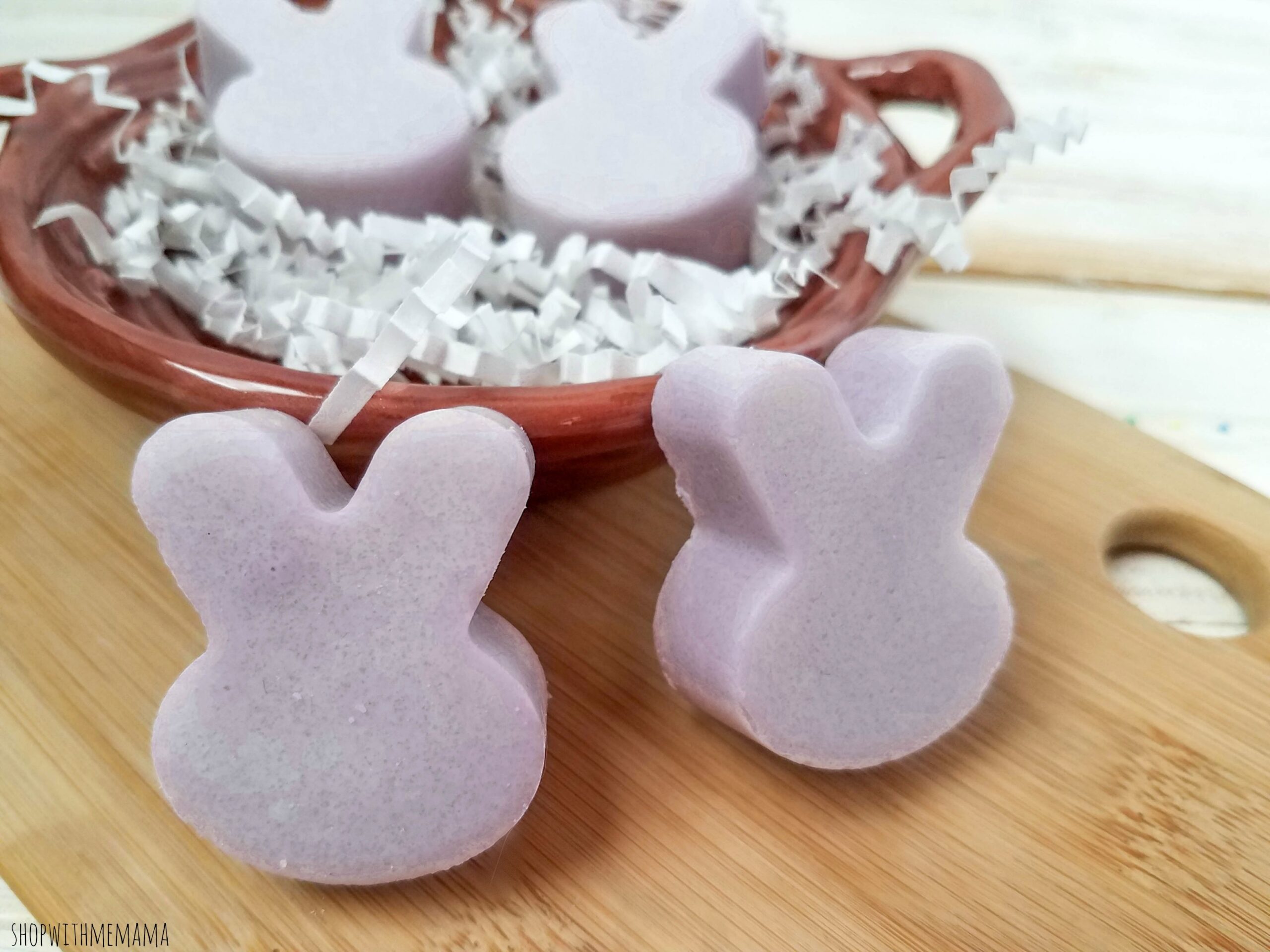 23. Coffee Sugar Scrub: This is a yummy DIY coffee sugar scrub with pumpkin pie spices! Perfect for the upcoming fall season and beyond!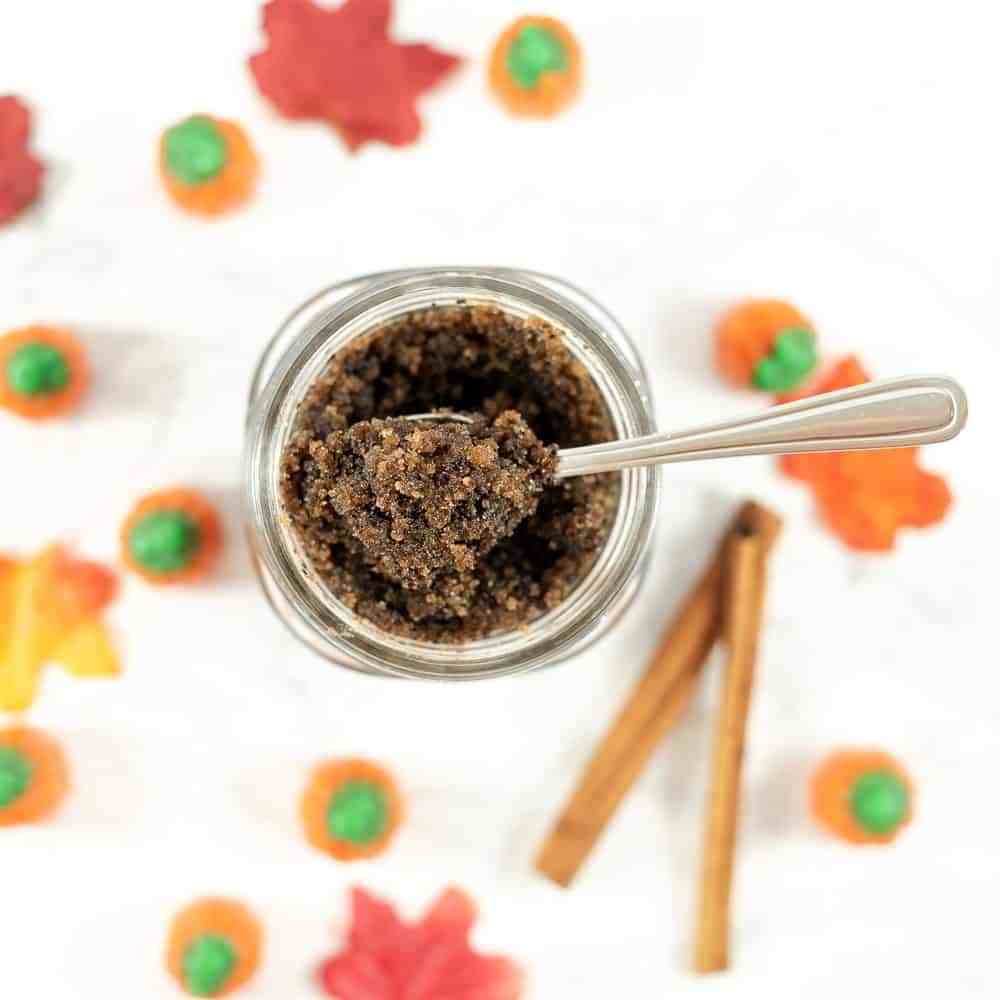 24. Cinnamon Latte Whipped Sugar Scrub: This sugar scrub smells amazing and it exfoliates and moisturizing dry winter skin. It's also perfect for rehydrating dried out summer skin, too!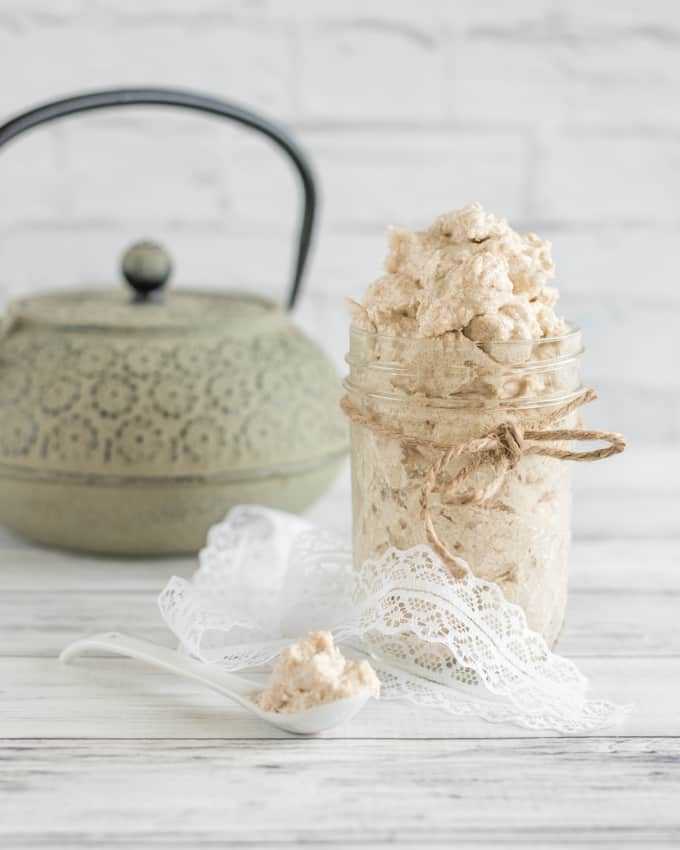 25. Flower Sugar Scrub Bars with Sprinkles: These are moisturizing and exfoliating. The sprinkles in these bars add just the right amount of color to make them fun!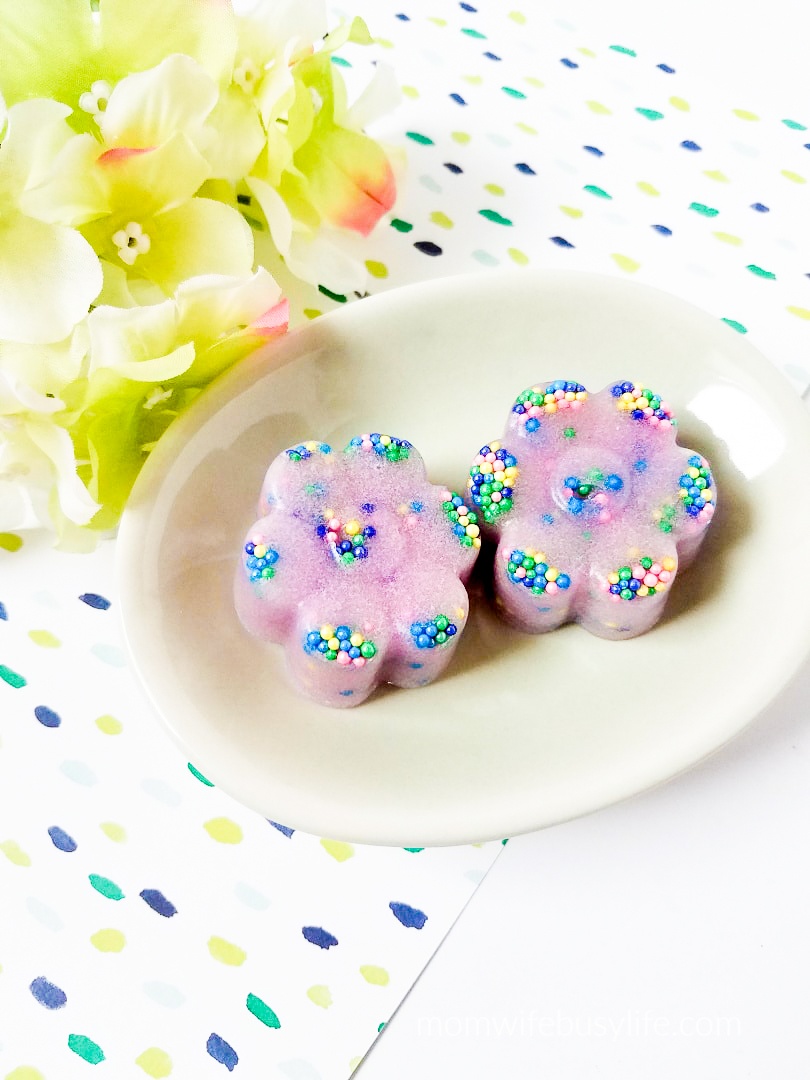 26. Lemon Sugar Scrub: This lemon sugar scrub is ideal for acne, skin lightening, and smells so good. You can use this anywhere on your body!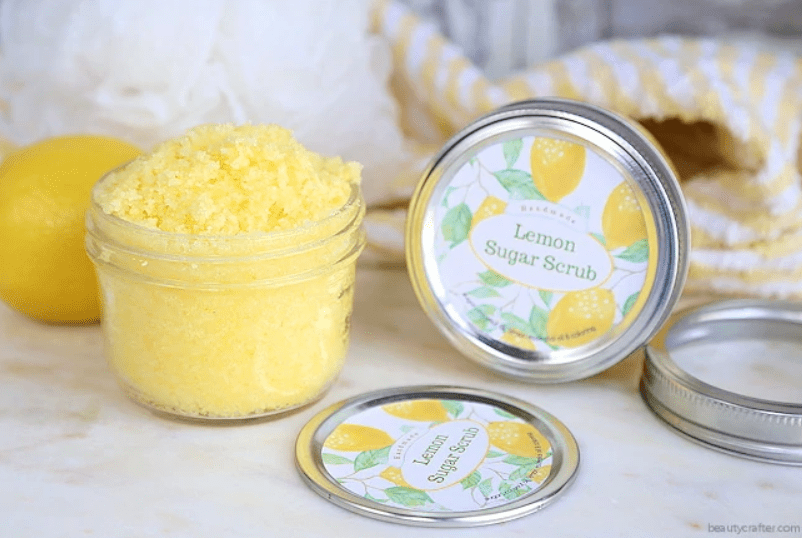 27. Pumpkin Vanilla Sugar Scrub: This simple recipe combines the scents of the season with a few ingredients you probably already have in your pantry and will leave your hands feeling super soft.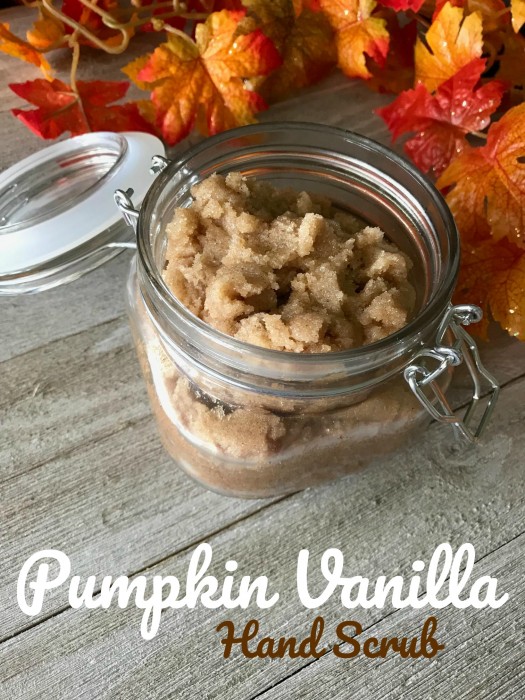 28. Himalayan Salt Scrub: Using Himalayan salt for a body scrub is amazing because it is thought to reduce signs of aging and improve skin.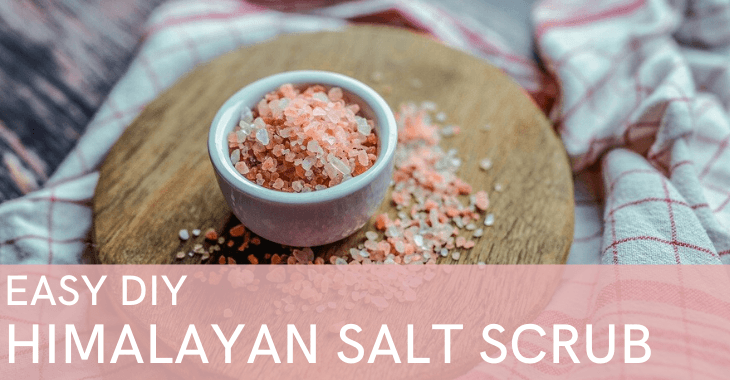 29. Homemade Sugar Scrub for Body: Gentle sugar crystals exfoliate dead skin while oil comes restores dry skin totally rejuvenate the look and feel of your hands.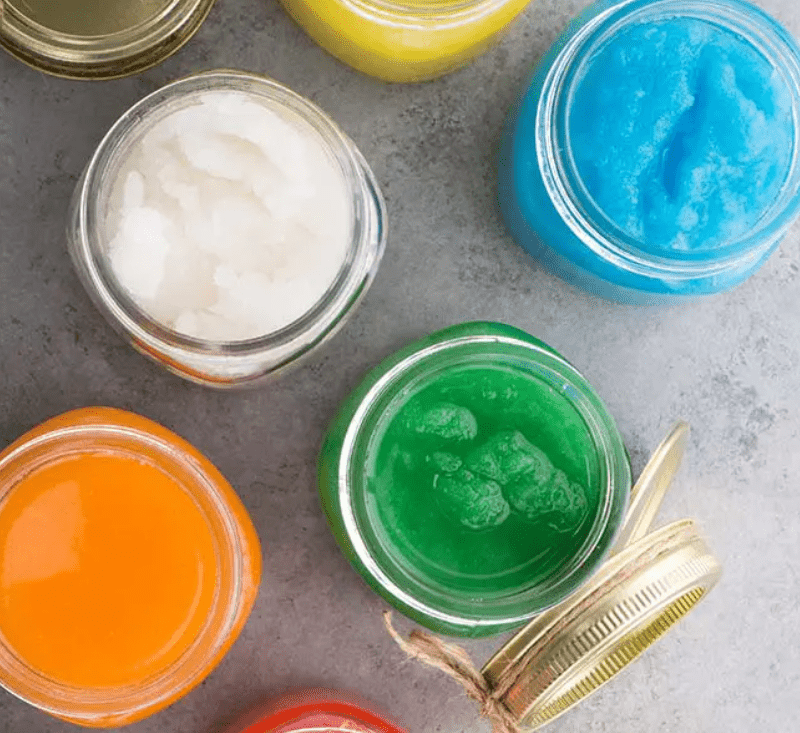 30. Cranberry Body Scrub: You can make this body scrub in minutes! It also makes a great holiday gift for that special someone. Who can go wrong with fresh cranberries??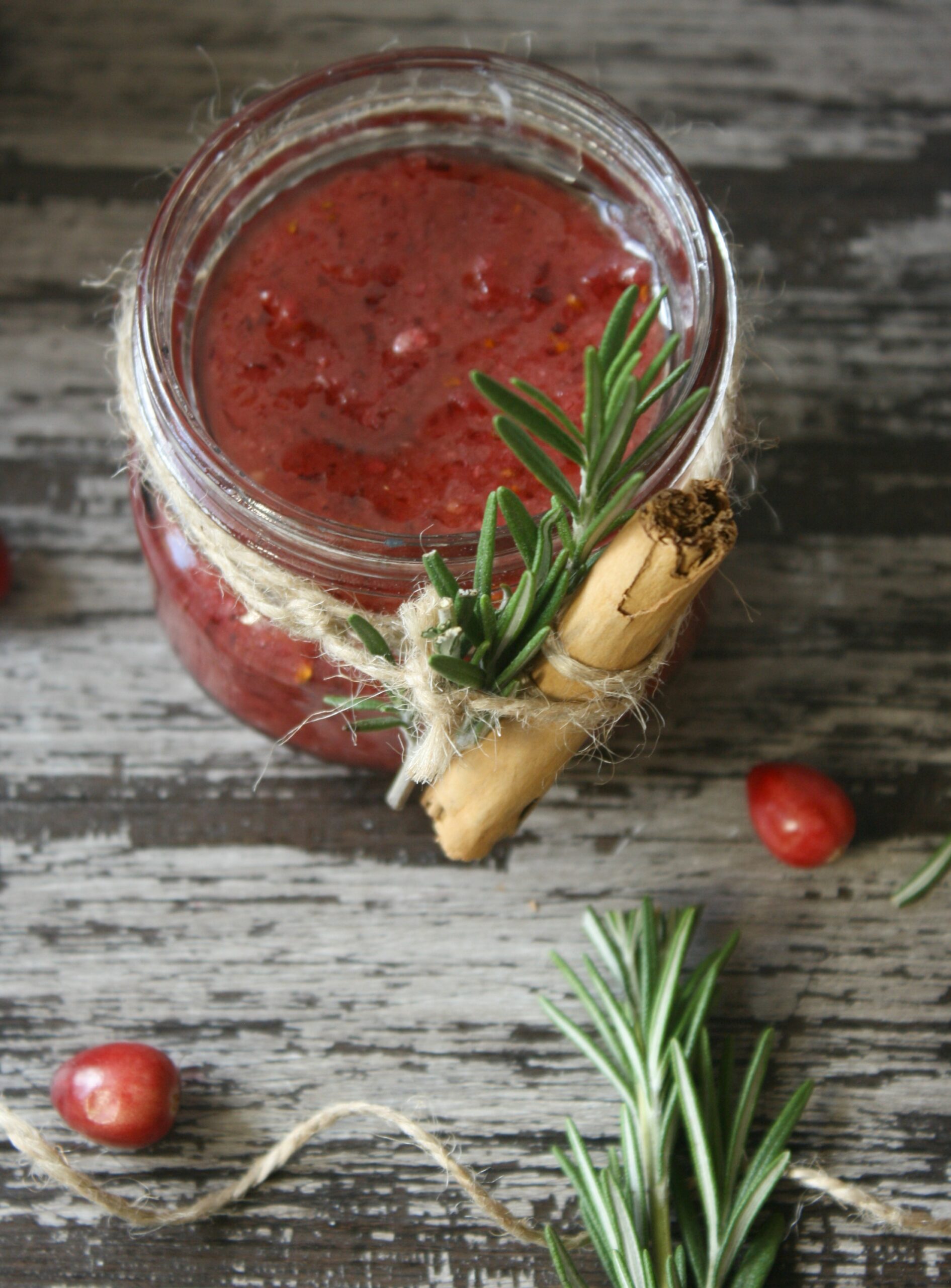 31. Pink Lemonade Sugar Scrub: Banish dry, rough skin with this Pink Lemonade Sugar Scrub. Plus, it smells so good too!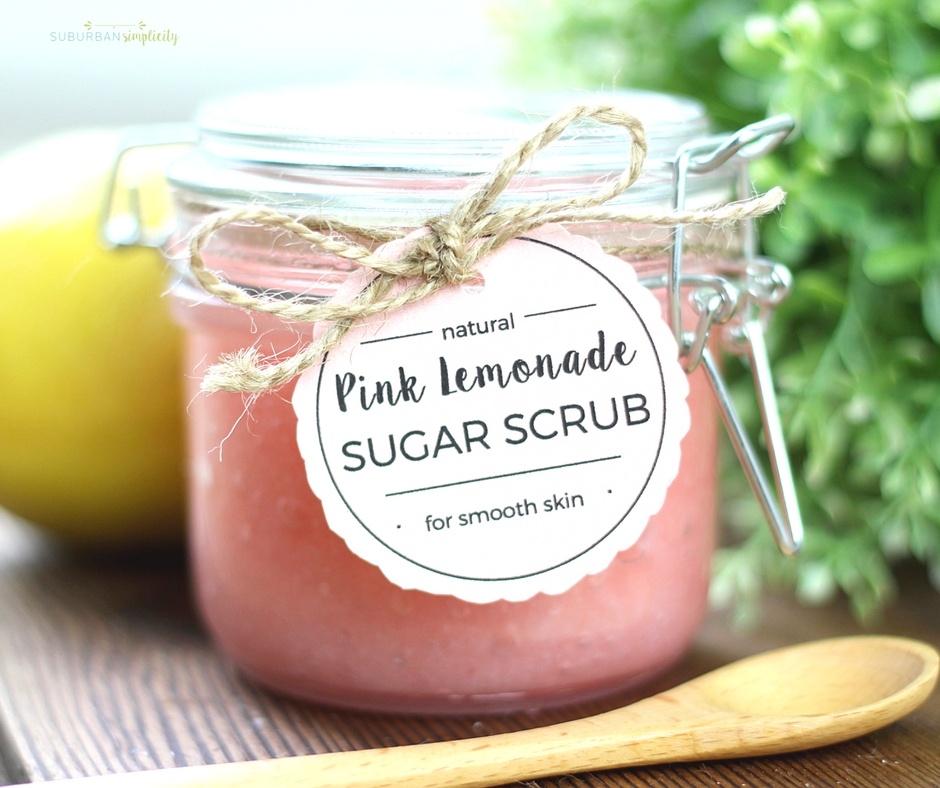 Whipped Body Butter And Lotions
I LOVE homemade whipped body butter and lotions! Nothing is better than handmade!
32. Natural Homemade Baby Lotion: This homemade baby lotion is safe for even the youngest child and most sensitive skin.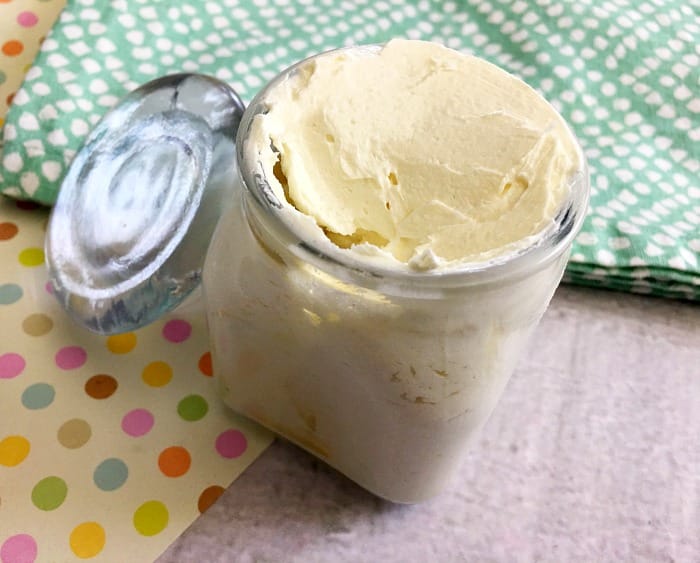 33. Gingerbread Body Lotion: Homemade body lotion recipe that captures the scent of the season!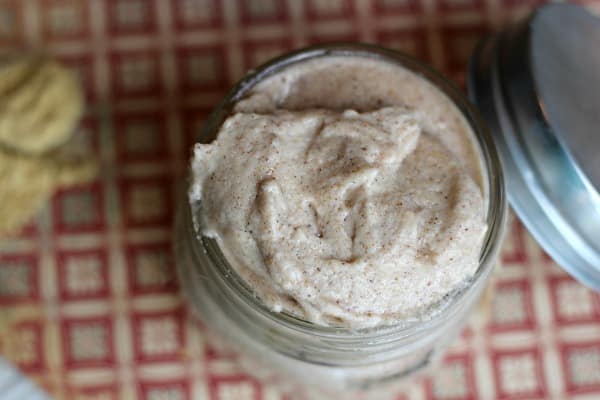 34. Lavender Whipped Body Butter: This DIY whipped body butter recipe will leave your skin feeling soft and moisturized.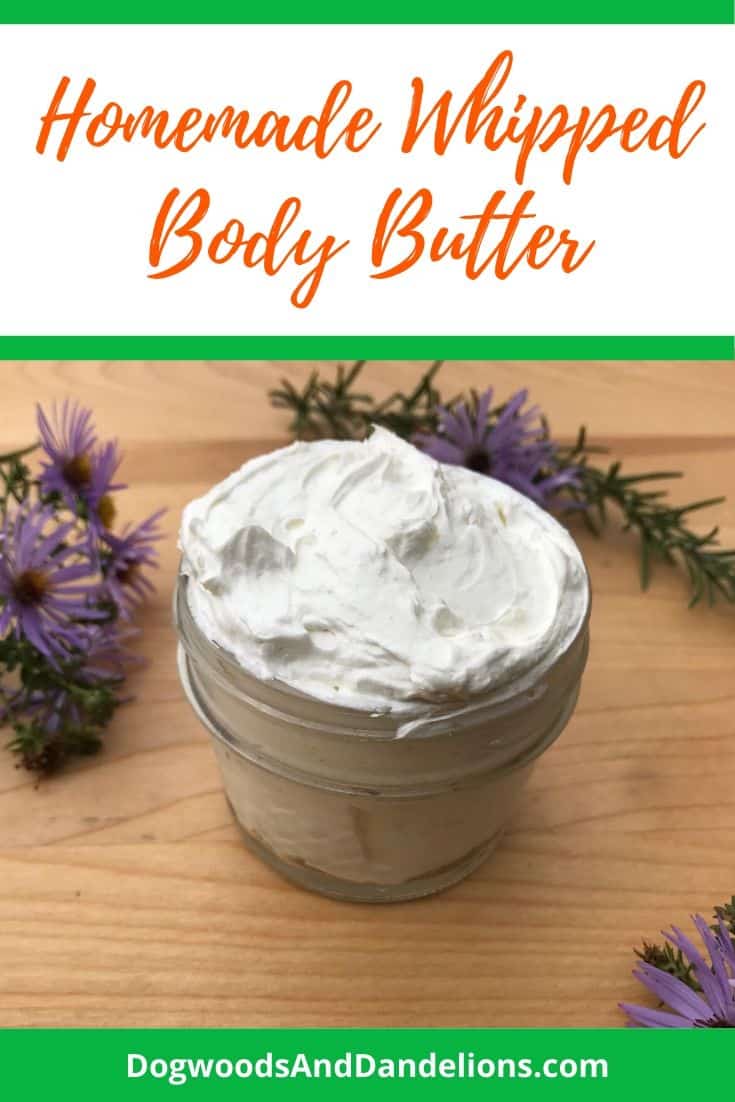 35. Frankincense Whipped Face Cream: This Face Cream is super nourishing and has great anti-aging skin properties.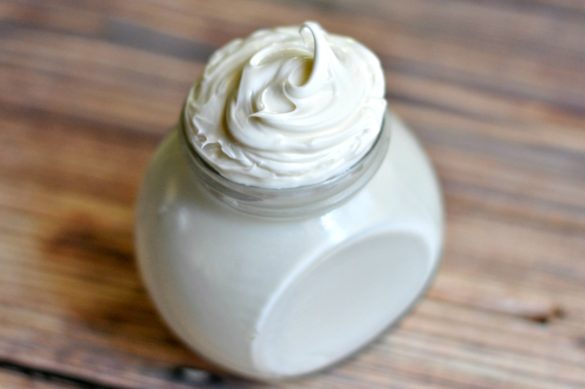 36. Unicorn Whipped Body Butter: This whipped body butter recipe made using shea butter, coconut oil, mica powder, and essential oils.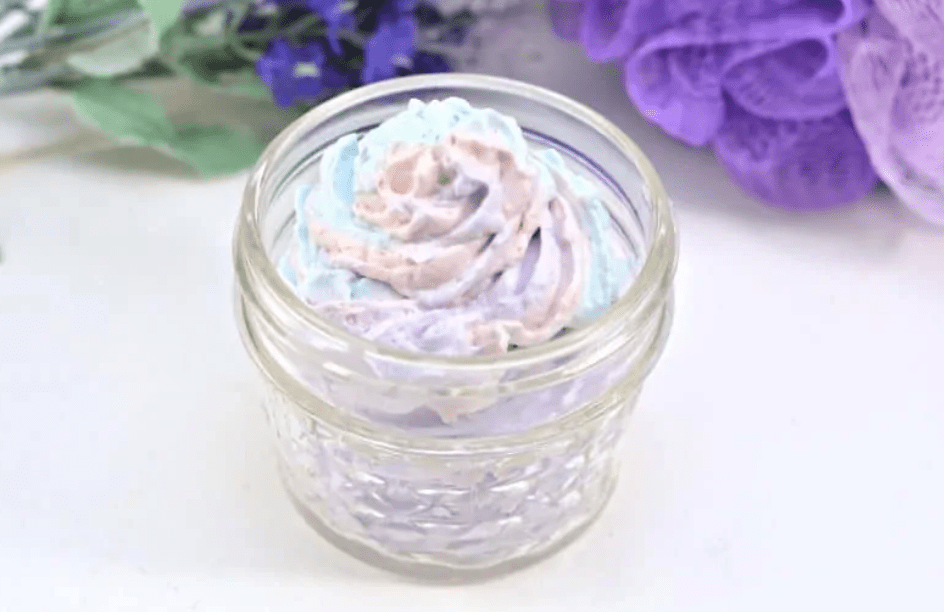 For The Hair
I love using natural, homemade products on my hair! They always make my thick, long hair so lush and shiny!
37. Herbal Shampoo: Homemade herbal solid shampoo bar is a great choice for those looking for a more natural hair care alternative.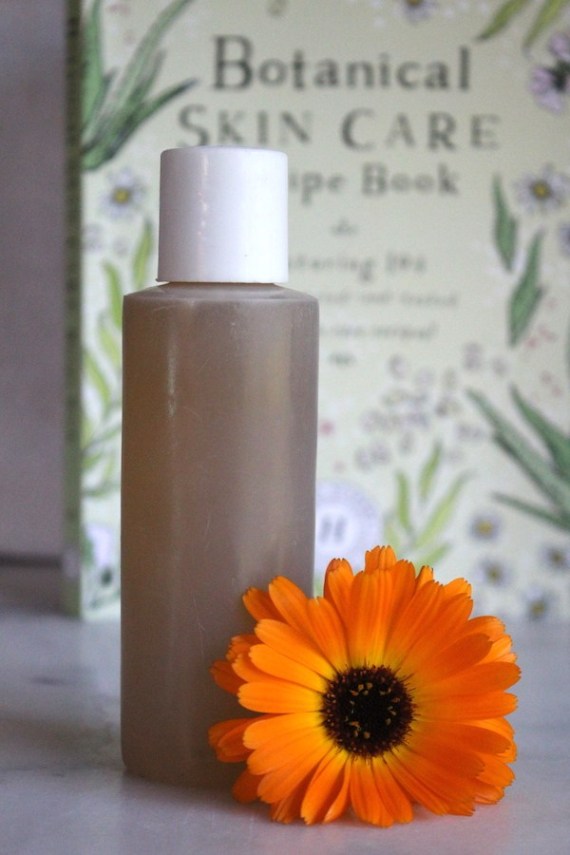 38. Rosemary Shampoo Bars: Homemade shampoo bars can help eliminate frizz and soften your hair.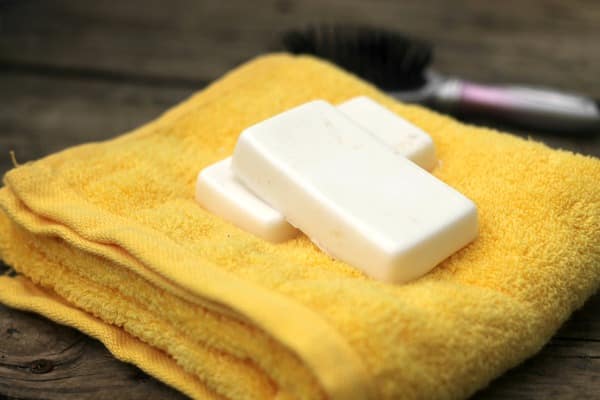 39. Rosemary and Cedarwood Dry Shampoo: Need to wash your hair but have no time? Try this homemade dry shampoo recipe!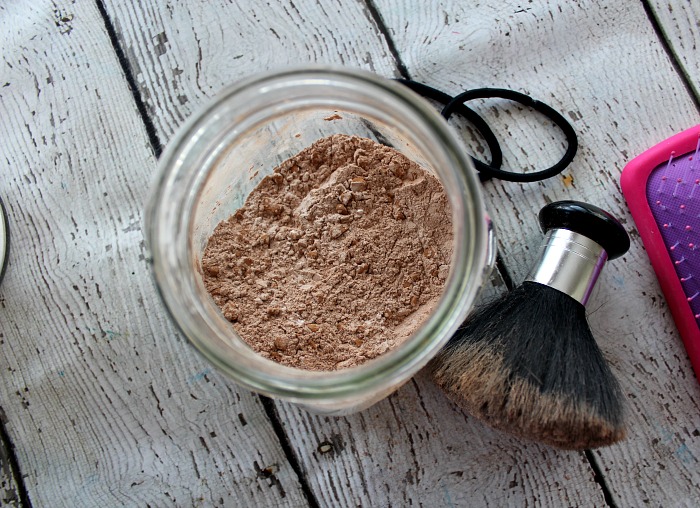 40. Coconut Milk Shampoo: Smells so good and is great for your hair!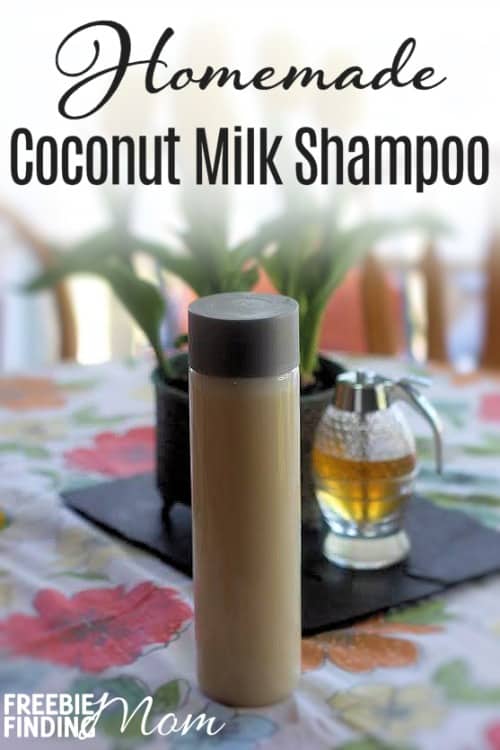 41. Homemade Conditioner: Loaded with natural moisturizers, this homemade conditioner for natural hair will soothe and smooth dry and damaged hair.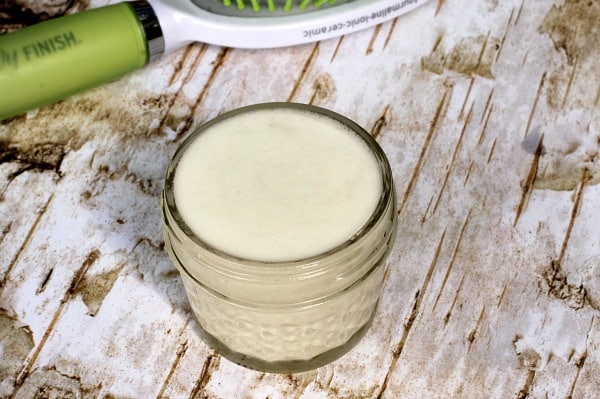 42. Nourishing Apple Cider Vinegar Hair Rinse: This refreshing apple cider vinegar hair rinse is easy to make and guaranteed to give you healthier, cleaner hair.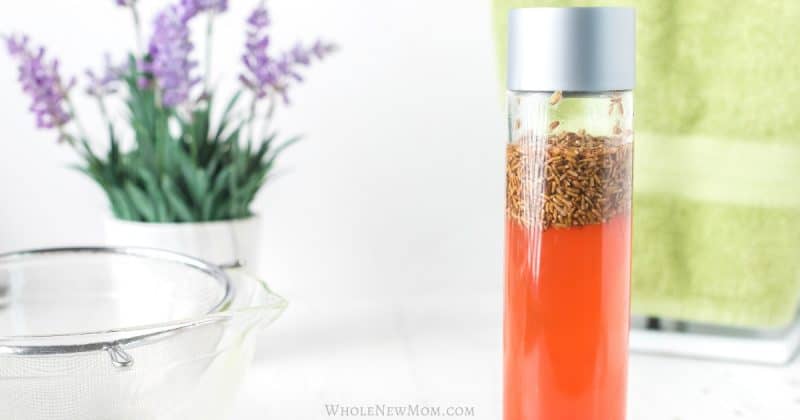 43. DIY Rosemary Hot Oil Hair Treatment: This is a great way to soothe dry scalp and dandruff, promote healthy hair growth, add shine, and seal moisture into your hair.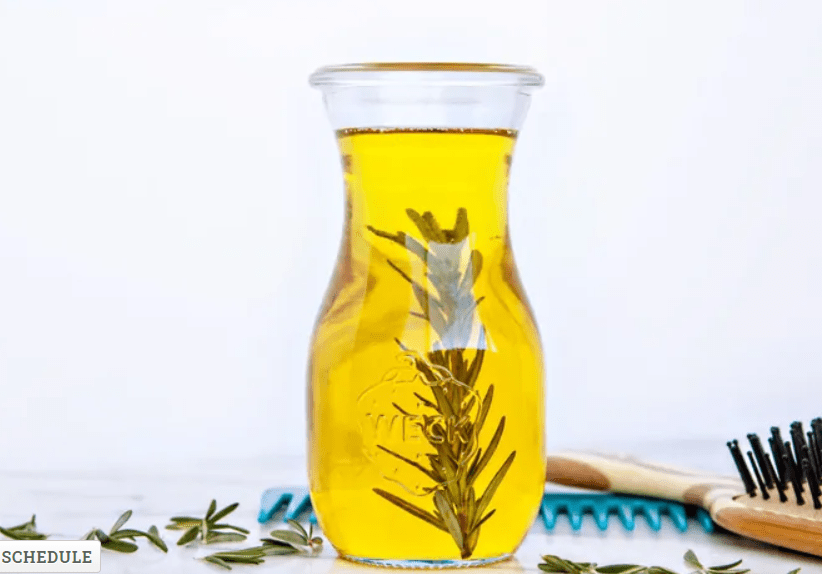 Bath Bombs And Soaks
Oh my goodness, how I adore homemade bath bombs and bath soaks! There are SO many wonderful ones out there! I had a hard time selecting only a few! But below, are my faves!
44. Bath Bomb Recipe For Stress Relief: We all need to find a way to relax right now, right? These have spearmint and eucalyptus to help relieve any stress you may have.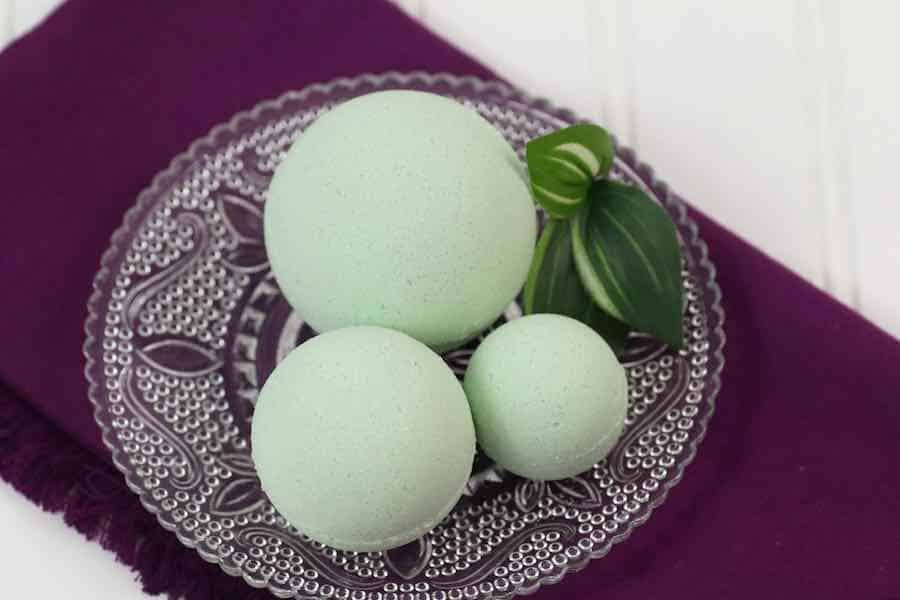 45. Peppermint and Spearmint Bath Bombs: These smell amazing and, like the ones above, are great for relieving stress and anxiety.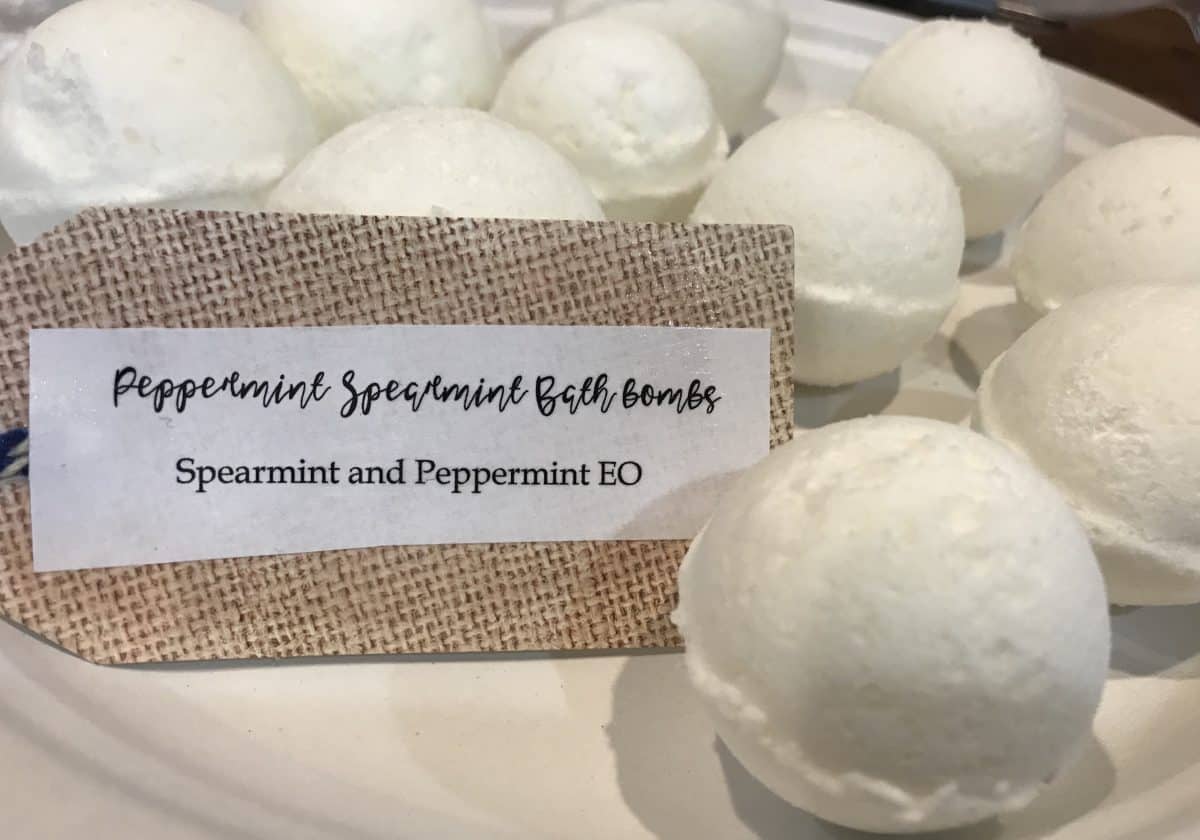 46. DIY Lavender Bath Bombs: These are made with Dried Lavender Flowers and look so pretty! Great for relaxing in a hot bath after a long, stressful day!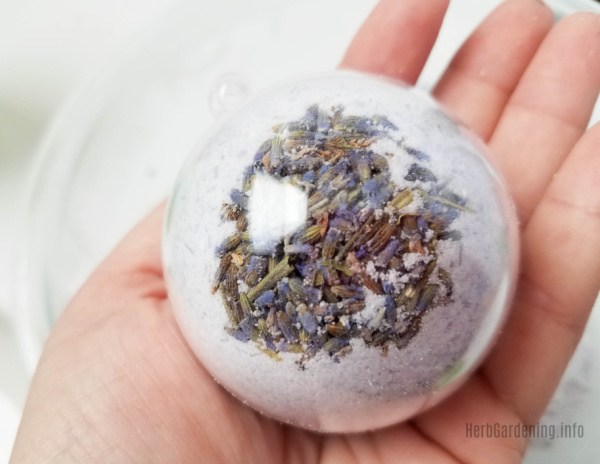 47. Moon Cake Press Bath Bombs: These homemade bath bombs would make a great homemade gift idea because they are just so pretty!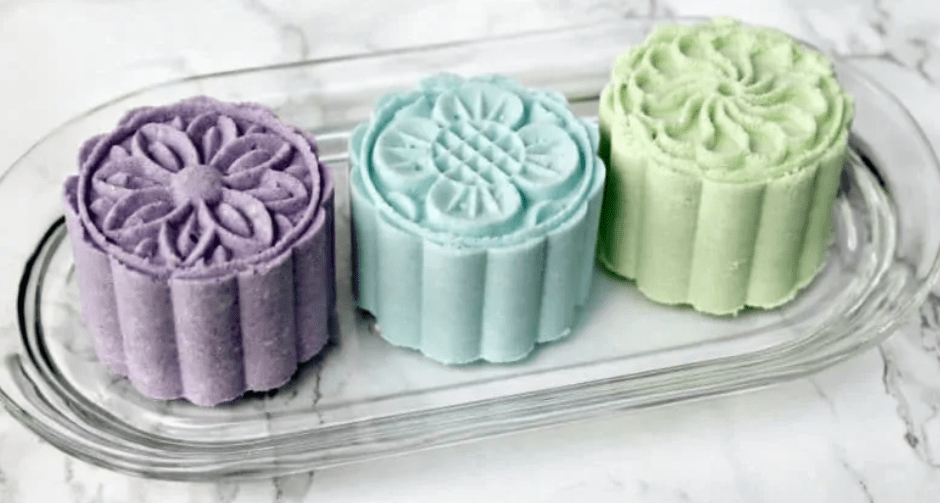 48. Pink Fizzing Coconut Oil Bath Bomb: These smell nice and are so good for your skin leaving it soft and supple.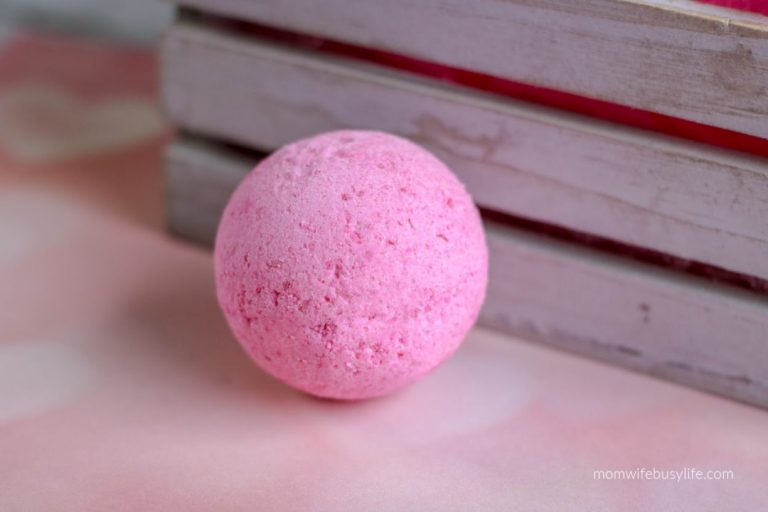 49. Milk Bath Recipe with Coconut and Peppermint: The mixture of coconut and peppermint will be oh so relaxing. Just pour it into your hot bath and relax for a bit!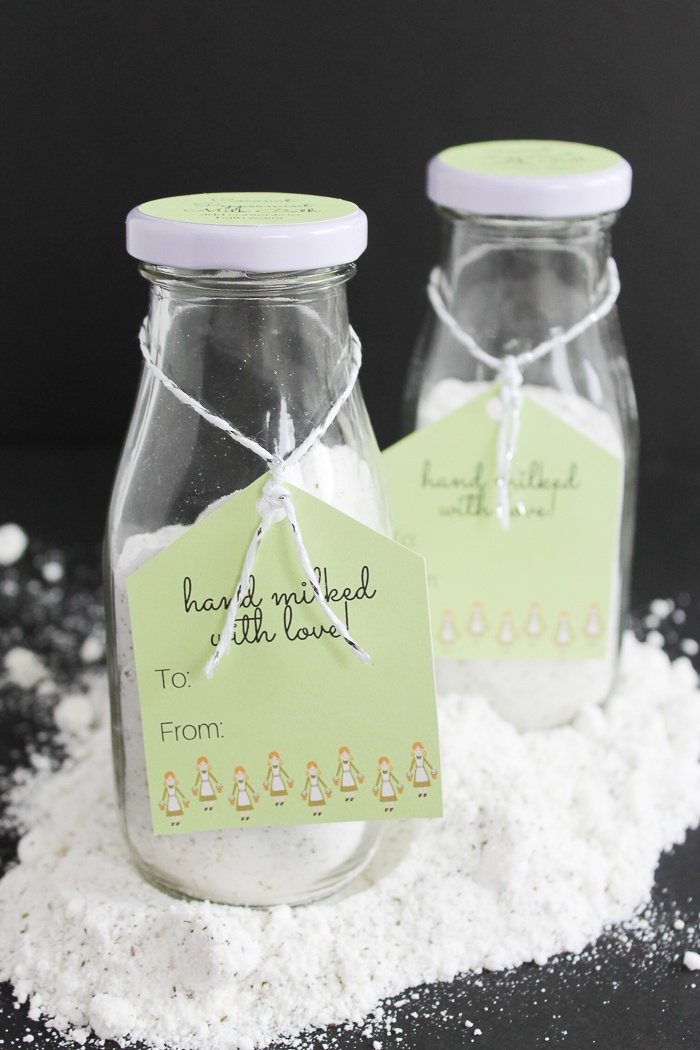 50. Oatmeal Lavender Bath Tea: Sore Muscle Bath Salt Soak: Relieve stress with a relaxing bath! Add this DIY oatmeal lavender bath tea to your bath for a soothing, spa-like experience.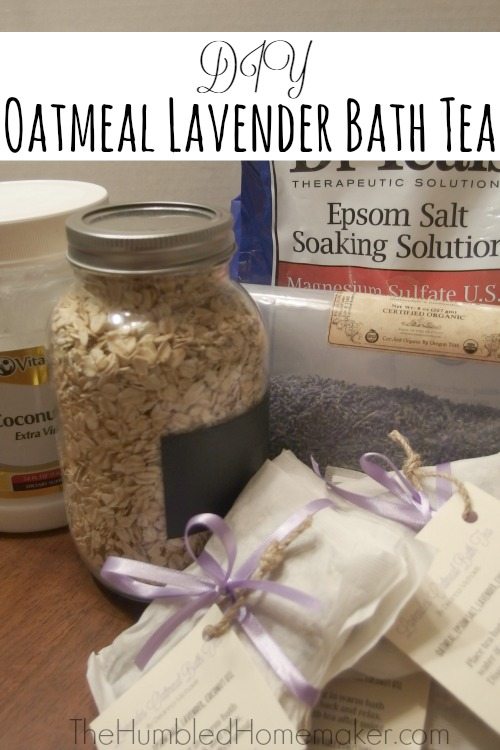 51. Chocolate Milkshake Bath Soak: Use cocoa and milk powder to make this nourishing bath soak!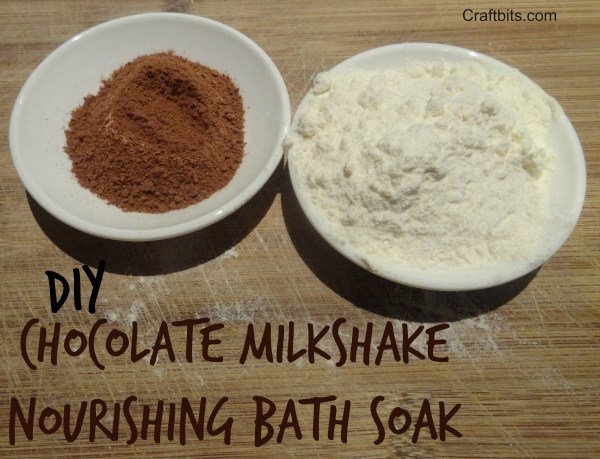 Now you have a list of some pretty amazing and good-for-you handmade DIY skincare and bath products! You absolutely cannot go wrong with handmade, right? And, with the holiday season approaching (like I said above), any of these 51 DIY Bath And Skincare Products would make amazing gifts to someone special!
What is your favorite DIY skincare product/s from my list of 51 DIY Bath And Skincare Products? Which one will you make first??
PIN IT!