Early learning is so important for our little ones. The sooner they are taught the better! Makes for a smart child! The Animal Island Learning Adventure is a virtual preschool for toddlers. It is a great way to get your little one ready for school! And, it is fun too! Learning from home is becoming more and more important because of COVID-19. There are a ton of ways to keep your kids learning while staying home. And, I love this one for the little ones!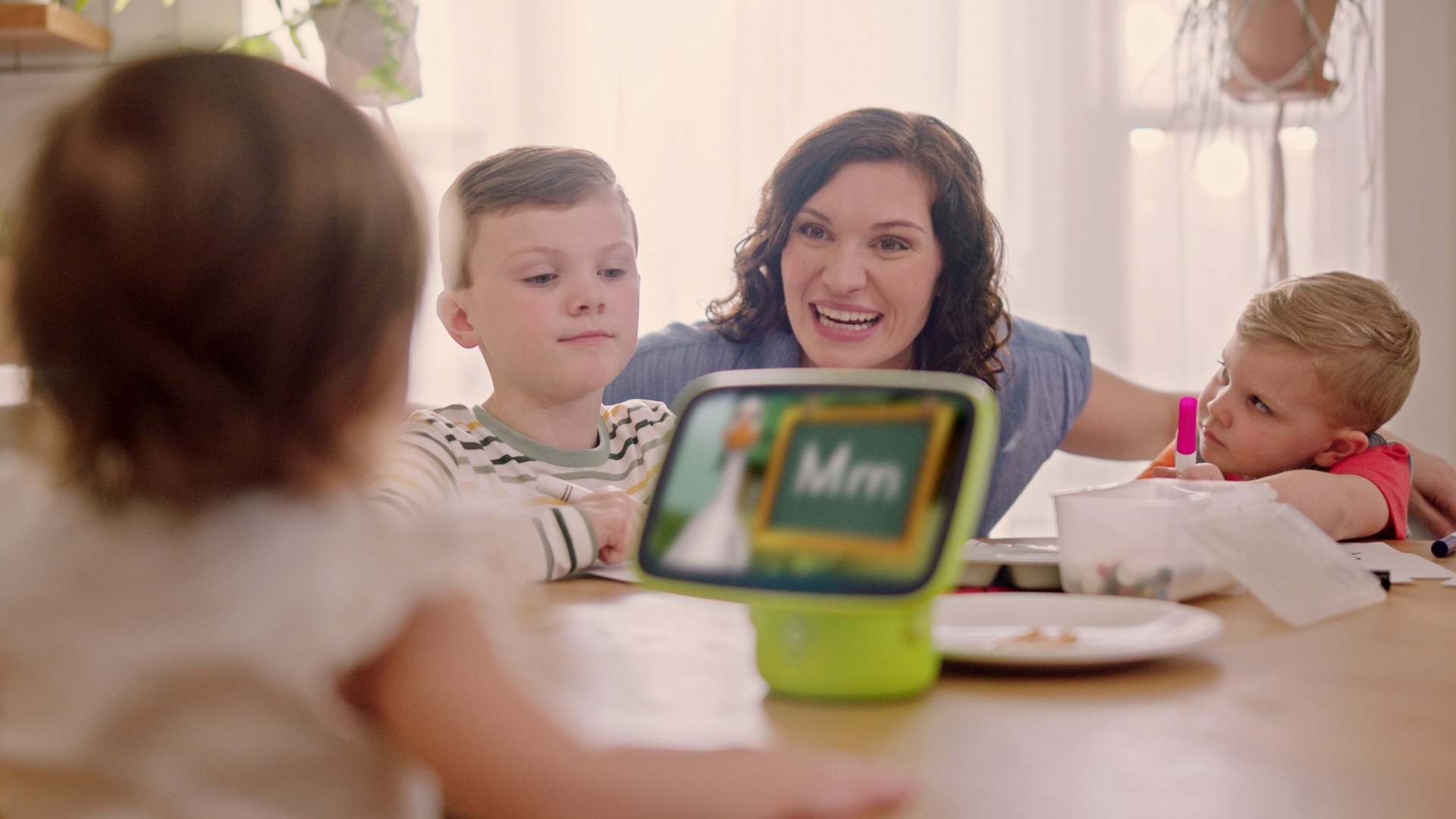 *This post includes my affiliate links
AILA Sit & Play offers fun and robust preschool curriculum that centers around a fun-filled island with a group of animal friends ready to say hello, sing, read, dance, stop and talk, and play games! The learning experiences provide toddlers and preschoolers opportunities to develop literacy, 21st Century, and STEAM skills.
Animal Island Learning Adventure (or, AILA) original series is for toddlers 12+ months. It is high-quality, educational content that was developed by educators and innovators for early learning. AILA is a hands-free, ad-free, and subscription-free device with automatic updates so you don't have to worry about a thing.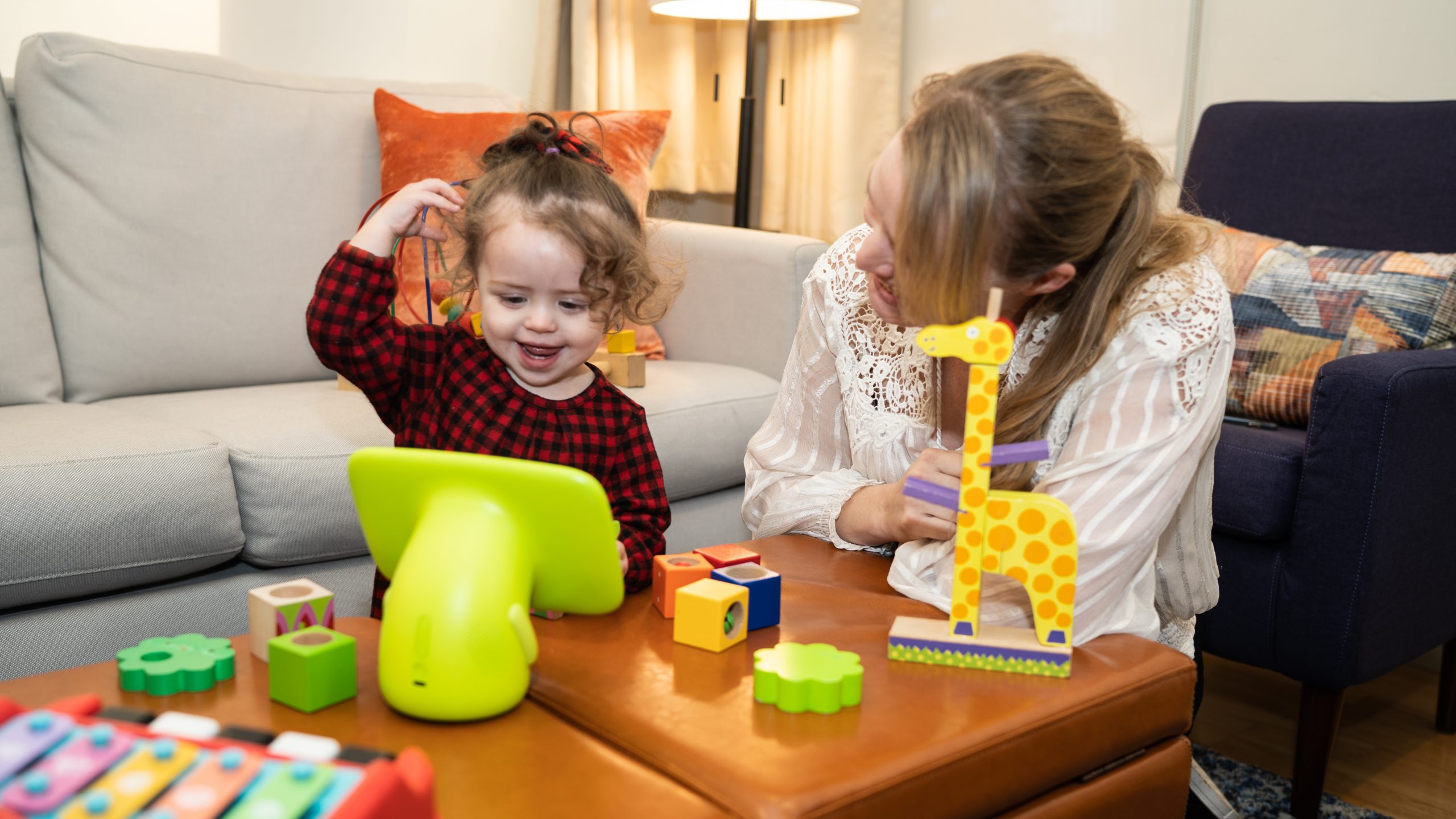 There are 3 play modes on AILA with curated playlists: broadcast for exposure, session for learning, and a lullaby for sleepy little ones. Animal Island Learning Adventure is an educational tool for parents to teach their toddlers attention span early on and to help support cognitive development, early literacy, numeracy education, social skills, and emotional growth during your toddler's critical first years of learning. If your child does struggle with focus a great way to get rid of distractions is to help them focus only on what they are doing. When virtually learning, using a school headphone listening device is a great asset to help with this.
The AILA has super fun and interactive content for a toddler to sing along, dance, and also learn their ABCs and 123s! They will also learn their colors, shapes, sight words, stories, and music together with their animal friends in the Virtual preschool for toddlers! Parents can have peace of mind knowing that their child is safe from ads. AILA also keeps track of the curriculum milestones and delivers the right content for your child at the right time.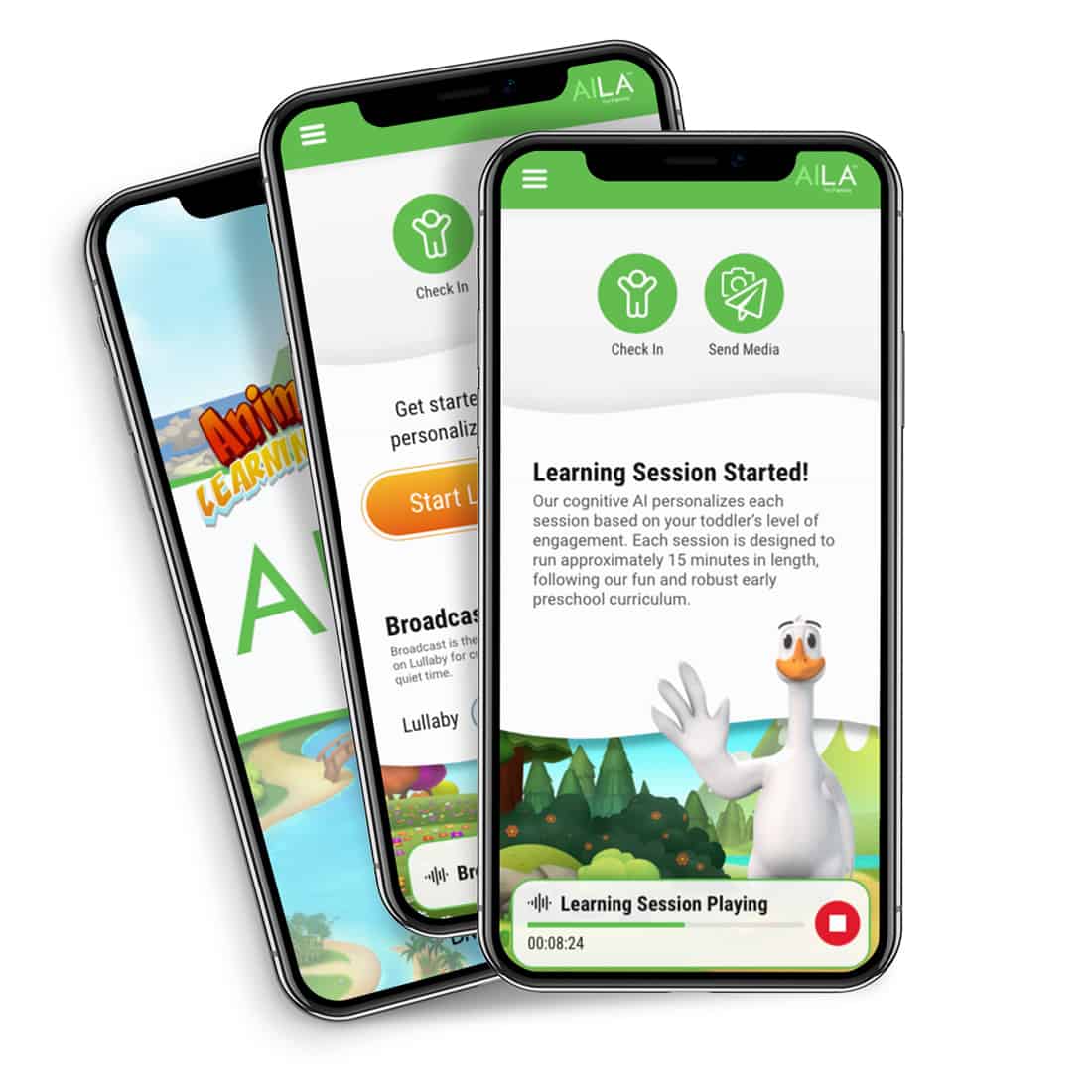 AILA for Parents
The AILA Parent App (download for Android or iOS), lets parents set learning sessions, check in on their toddlers, send photos, and videos, and monitor their child's screen time. This truly is a great gift for toddlers to start their early learning journey before preschool! You can never start learning too early!
Control 3 modes of learning: Broadcast for exposure, Learning Sessions for personalized content, and Lullaby for quiet time
Check-In on your little one while AILA Sit & Play is in use
Send Media from your smartphone directly to the AILA Sit & Play (Mister Goose delivers your pictures/videos as "mail" to your little one)
Review and rate your toddler's learning session
Monitor screen time and device settings
Check out the video, below!
The AILA Curriculum Includes:
*Literacy: Identify letters of the alphabet and make letter-sound matches and develop print awareness.
*Numeracy: Count 1 to 10 and demonstrate an understanding of correspondence and names for numbers.
*Problem Solving: Use existing knowledge, experience, and problem-solving to compare and contrast. (STEM activities)
*Stories: Enjoy listening to storybooks and demonstrating understanding by discussing real-world topics.
*Collaboration: Teaches children to understand the importance of working with others, and fostering strong communication skills.
*Communication: Use spoken language to communicate thoughts, feelings, needs, experiences, and observations.
*Creativity: Foster creative and intellectual development through art to increase memory and attention.
*Songs: Participate in familiar sing-along songs, rhymes, and action songs to develop speaking and listening skills.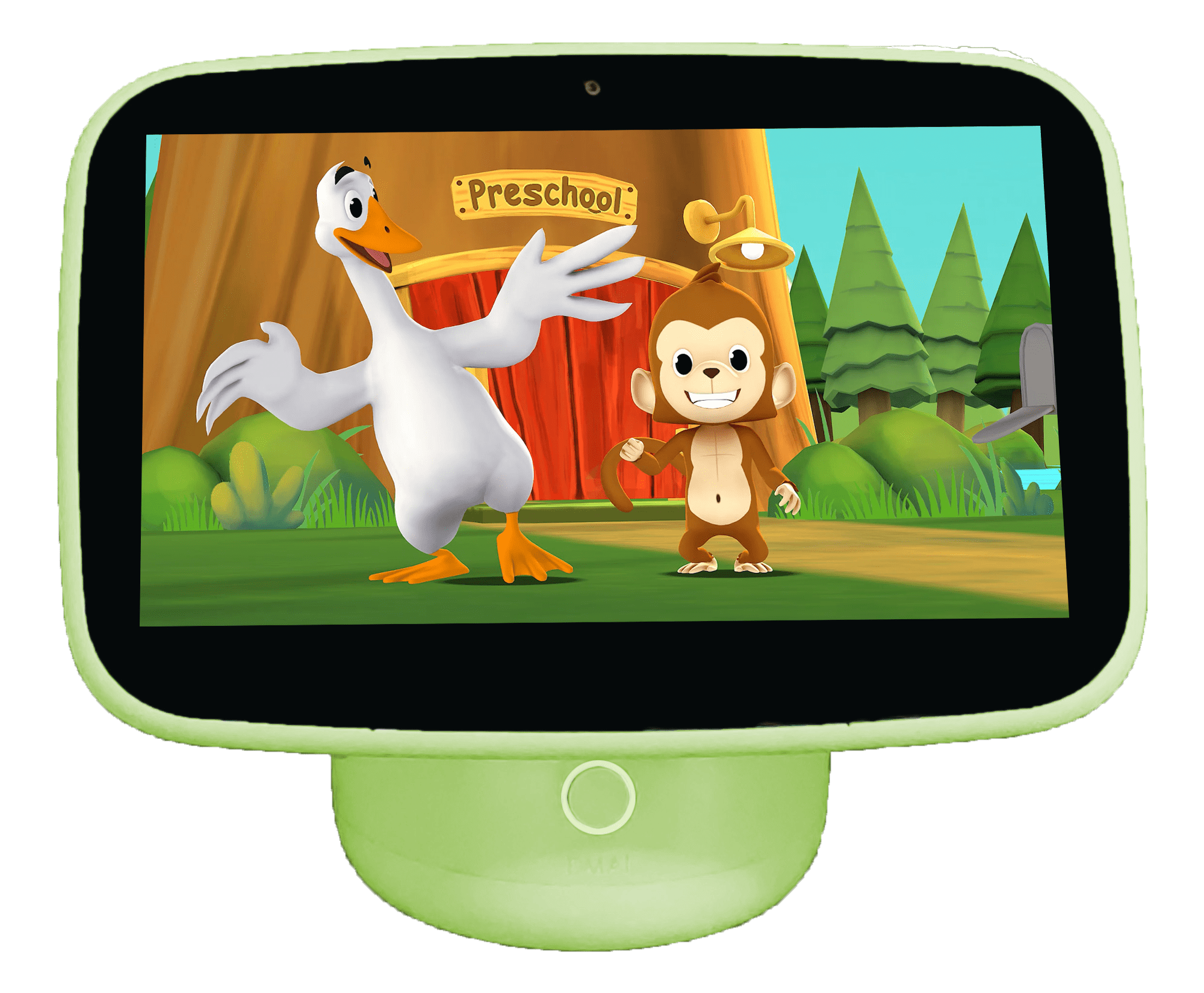 AILA Sit & Play is preloaded with its original series, Animal Island Learning Adventure (AILA), and offers a high-quality virtual preschool curriculum developed by educators and innovators that adapts to each child's unique learning style.
At-Home Preschool Curriculum
Free Content Updates
Hands-Free
No Ads
Free Parent App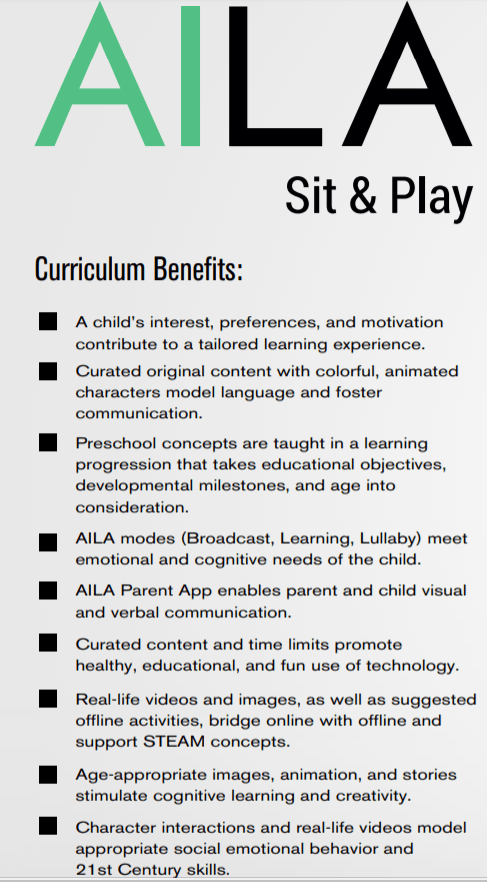 Free Printable Chart
Here is an Infant-to-Preschool Milestones Chart for you to print out for free. Download, print, and use this chart to assist you in your parenting efforts and your child's educational journey!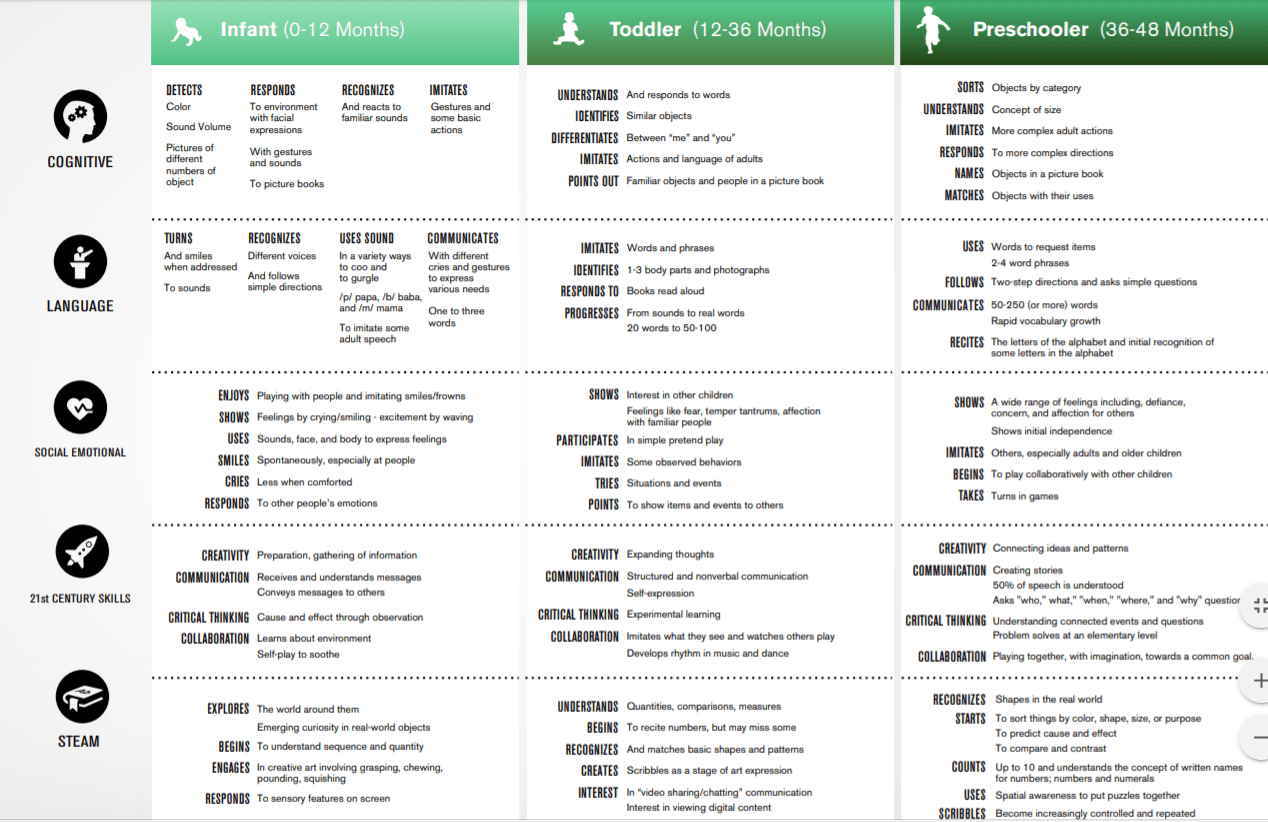 What Is Included In The Box???
AILA Sit & Play device
Preloaded with our Original Series, Animal Island Learning Adventure™ (new content updated automatically)
USB Type C Cable
Simple Setup
Charge
Power on
Watch and enjoy Animal Island Learning Adventure™ with your child!
*Note: Setting up WiFi is recommended for updates, additional content, and for pairing with the AILA Parent app, which offers additional features.
Technical Specs
OS: Android OS 8.1
CPU & RAM: 4-core 1.8 GHz with 2GB Ram
Storage: 32GB
Dimensions: 7.4″ x 6.4″ x 4.6″
Weight: 23.3 oz
Display: 7″ (with Anti-Blue Light Screen)
Resolution: 1280 x 800
Camera: 5 MP
Connectivity: WiFi
Battery life: Up to 4 hours
Charge time: 3 hours
Audio: Stereo speaker, 4Ω 3W
Ports: Type C
Animal Island Learning Adventure Sit & Play™ Curriculum Benefits: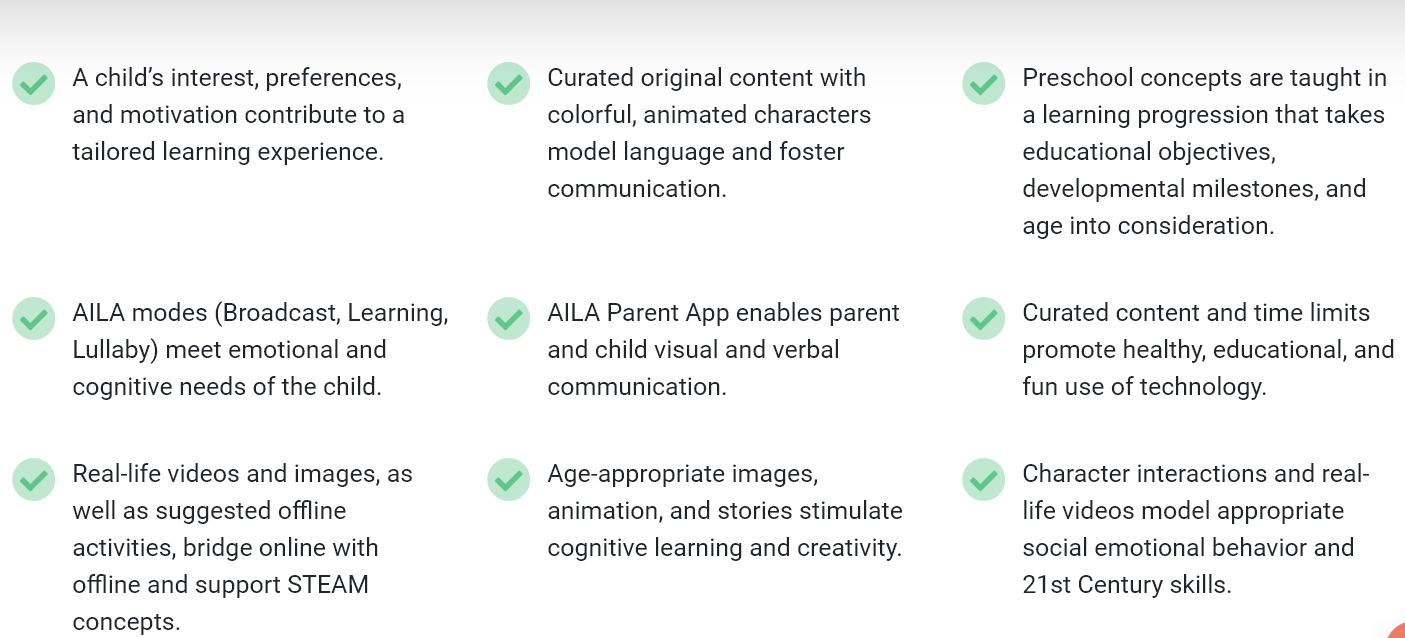 Meet The Cast!
With these fun characters, your child will be excited to learn each day! Let's meet the cast, shall we?
*Mister Goose! He is Enthusiastic & Kind.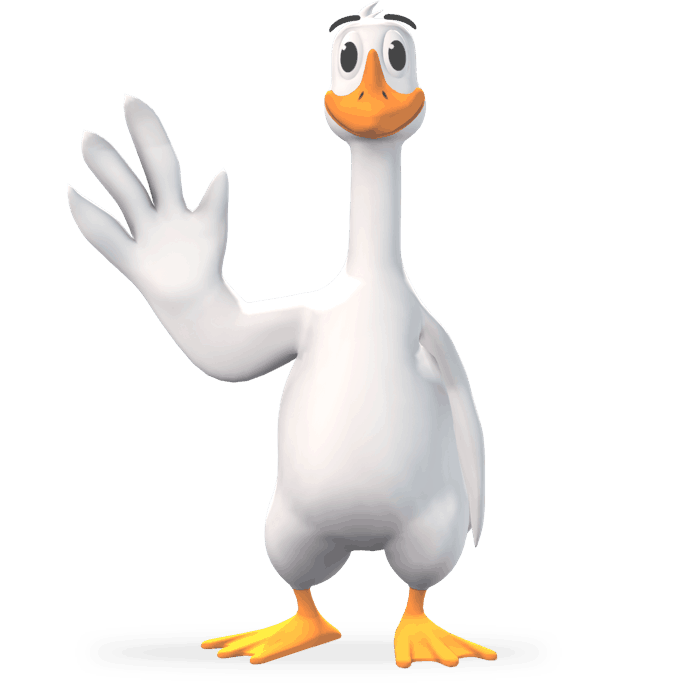 *Mister Frog! He is Creative & Adventurous!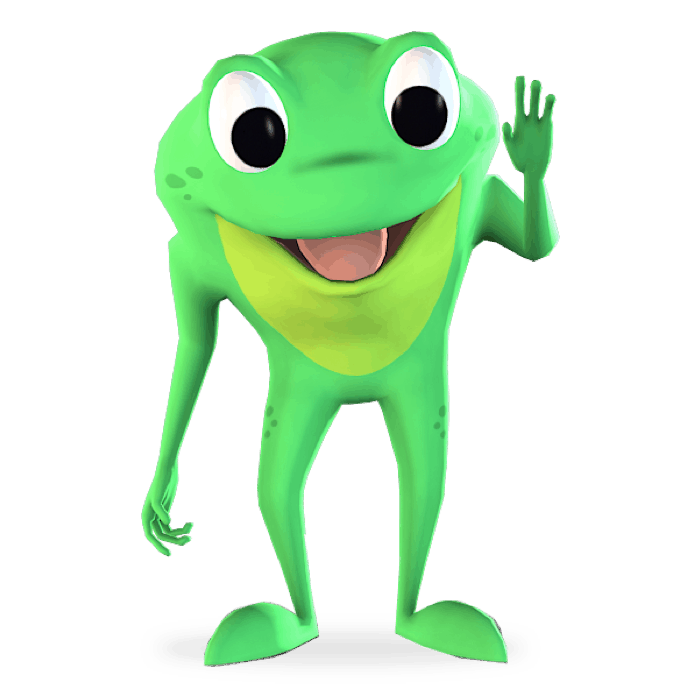 *Pig! He is Funny & Artistic!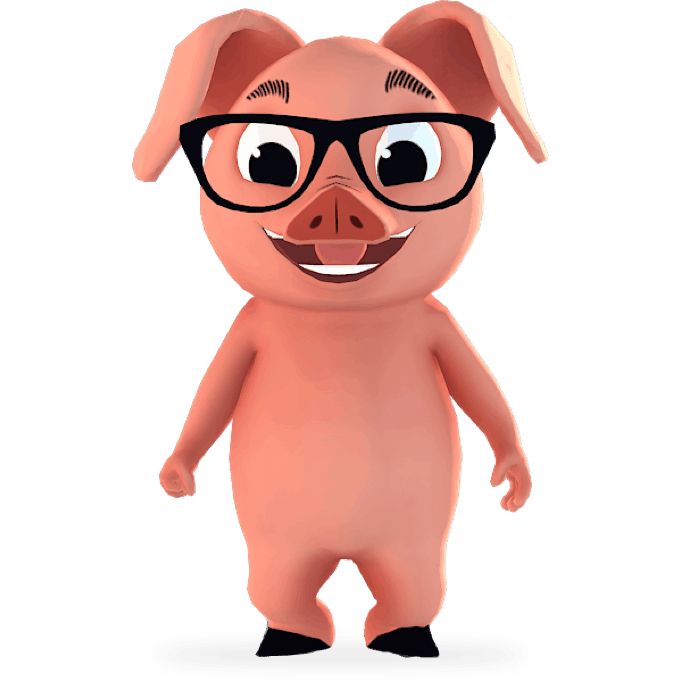 *Monkey! He is Energetic & Athletic!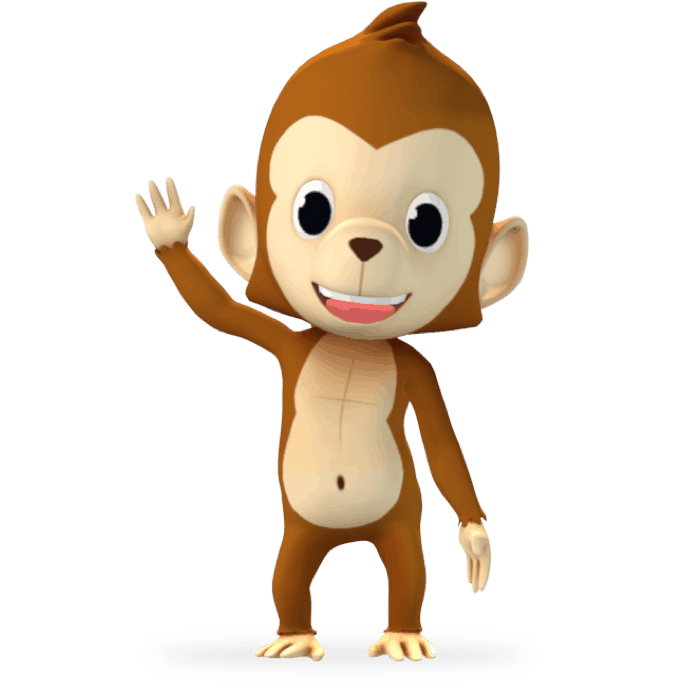 *Fox! She is Intuitive & Collaborative!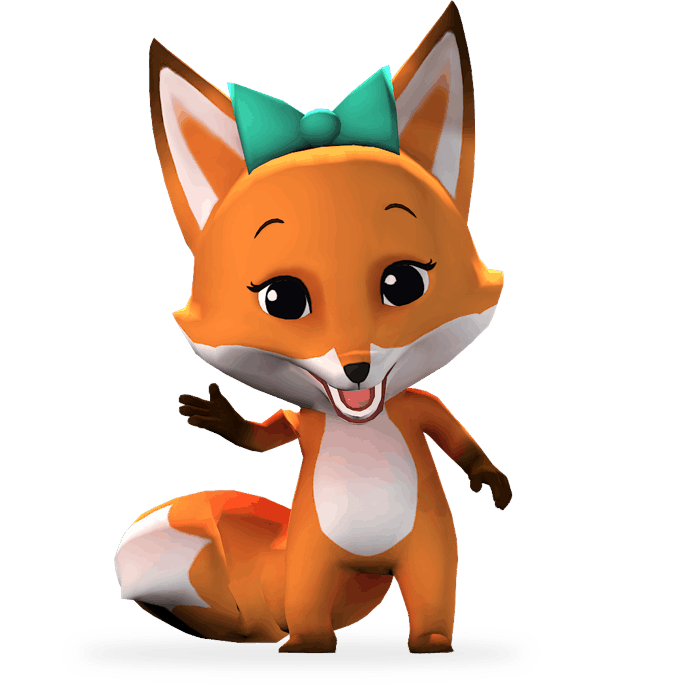 *Hedgehog! He is Sweet and Friendly! Yay!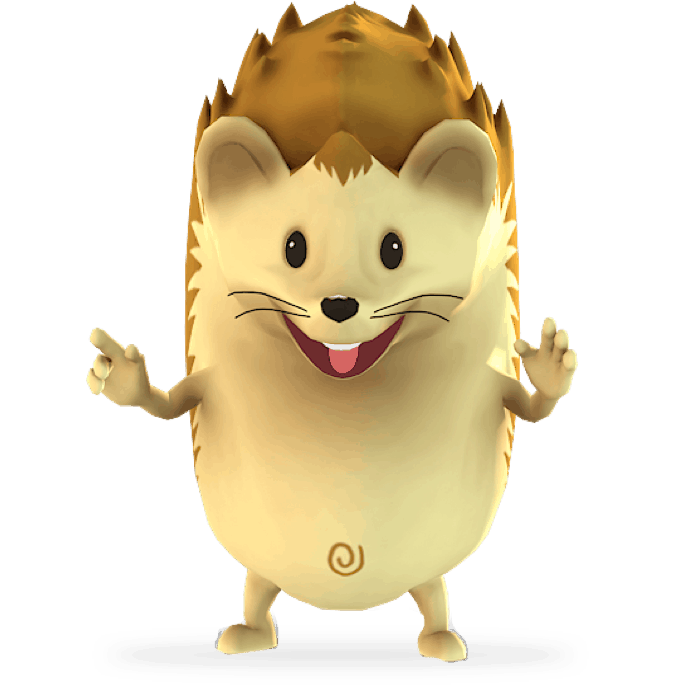 Such a fun bunch of animals, don't you think?
Get 20% OFF + Free Shipping!
Everyone loves a discount and free shipping, am I right? Join their newsletter and get 20% OFF + free shipping! But HURRY, because this Sale ends this Sunday on Father's Day.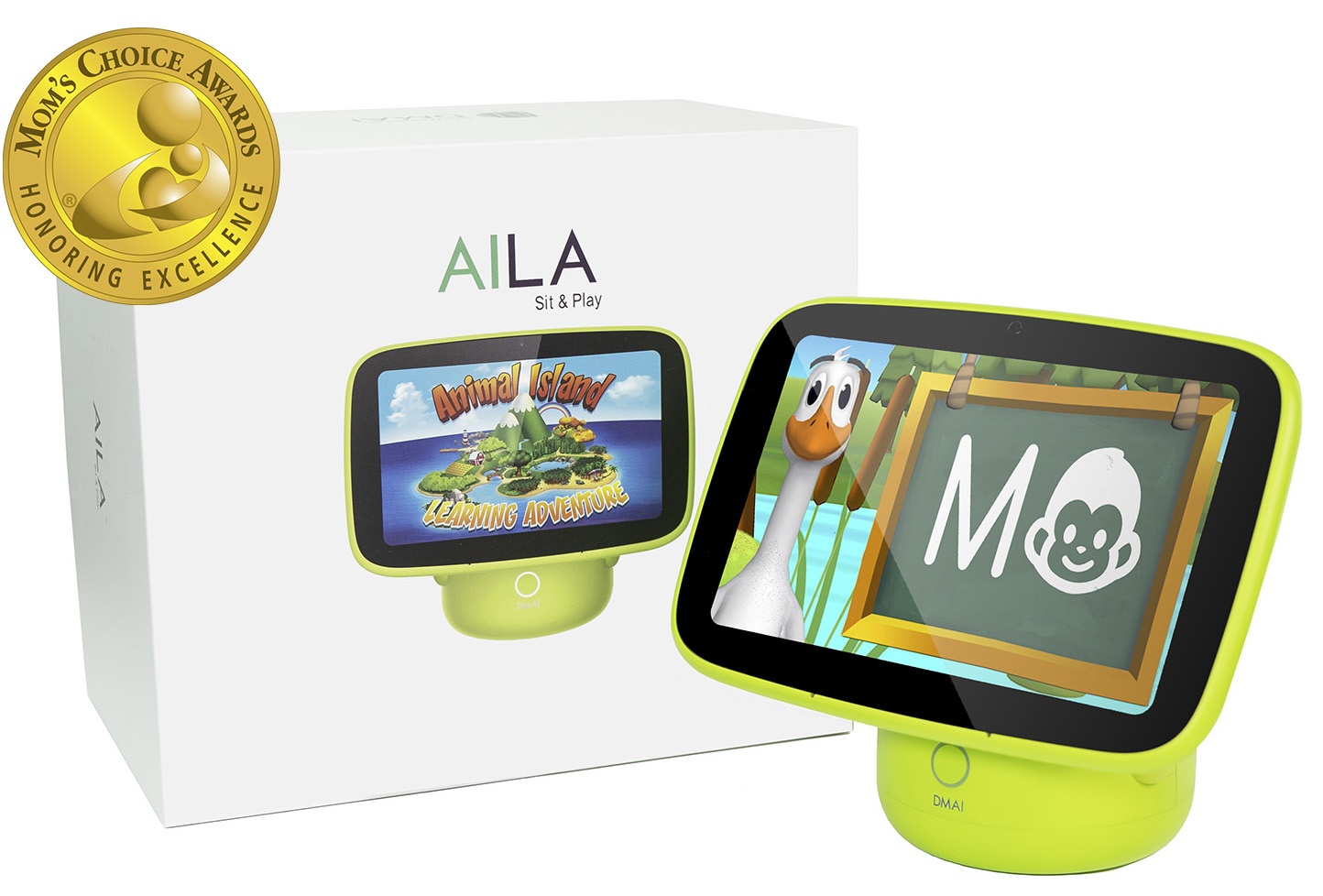 Ready To Shop?
Sure you are! You can learn more by visiting their website here and you can purchase Animal Island Learning Adventure: Virtual Preschool for Toddlers device on Amazon.com. It retails for $199.
PIN IT