Whether your child is anxious, excited, or a mix of both at the prospect of returning to (or starting) school in the autumn, preparing for the big day ahead of time will save stress and help make the new start a positive one.
*This post includes my affiliate links
Back to School: Making Sure Your Child is Prepared for the New School Year
Below are the key things to consider getting ready before the term begins.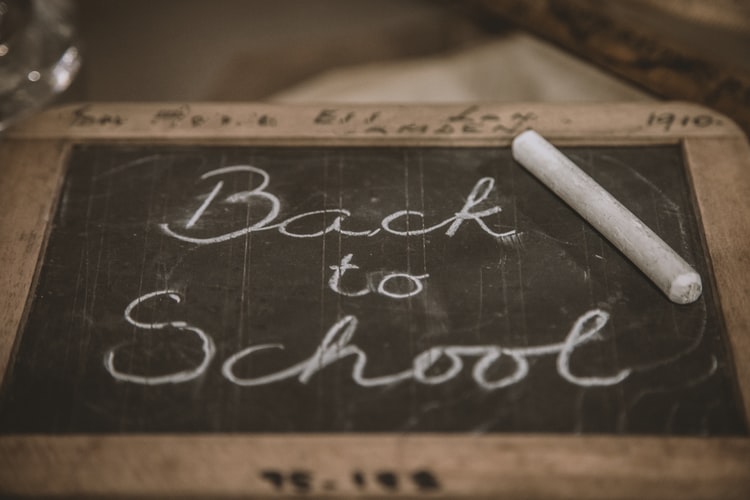 School Clothes Or Uniform
From personal experience, I know it's easy to be absolutely certain that last year's clothes will fit….and then come the morning of the first day of school, you've got a situation on your hands as a result of a summer-time growth spurt. Been there, done that!
Get ahead of the game by thinking about new school clothes and/or uniforms as early as possible. And if in doubt: buy a little big.
A little extra room to grow in isn't the end of the world but, if your child's like mine, ankle-grazing trousers will not be tolerated.
So buy a little big so they have the whole year to grow into them. Of course, it is a bit trickier with high schoolers and teens, but we can get away with it when kids are smaller 😉
Make a list of all the uniforms and school clothes that your child will need. Take extra care if they are starting school for the first time, or transitioning to high school.
If you have a young child who will be going to school for the first time, have a run-through before the first day begins. This is a good idea to help calm down any nerves by familiarizing your child with the uniform and new school clothes and getting them familiar with the new morning routine.
School Clothes Must-Haves For The New School Year
Below are some school clothes must-haves for the new school year:
Socks!
There is nothing more exciting (or a bit scary!) than your child walking into their new classroom on the first day of school!
Why not make them fashionable with STANCE, a brand that took what once was a stagnant staple and transformed socks into one of the market's most exciting accessories?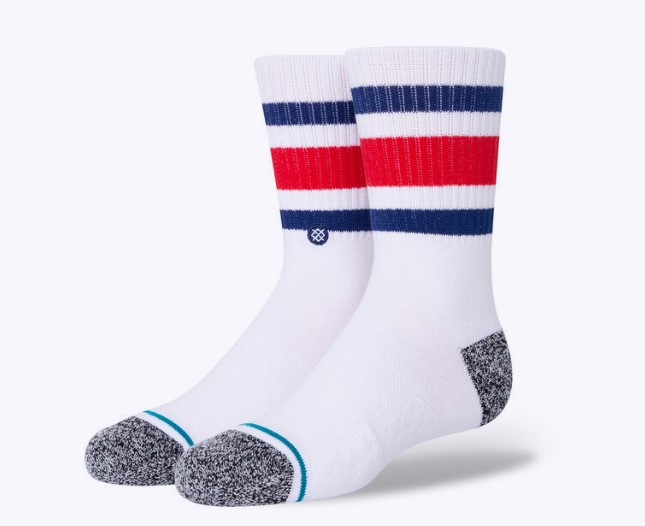 With bold patterns, stylish designs, iconic characters, and most importantly comfort, STANCE's classic combed cotton blend delivers premium all-day breathability in a variety of versatile constructions. Most styles also come in women's and men's so the entire family can match!
---
Eyesight Tests
Taking your child for a sight test is important, especially before they start the new school year, in order to pick up any vision problems, or prescription changes.
Consider booking a sight check for your child during the early summer months, so that their new glasses will be ready, should they be required, before school begins again.
Children who haven't worn glasses before may feel anxious about or resistant to the idea of eyewear; however, the vast range of fun, stylish, and child-friendly options now available can smooth the road and encourage your child to wear their new specs during the summertime to get used to them!
Online retailers, such as GlassesUSA.com, have a massive selection of kids' eyewear, with choices to suit even the most discerning of mini-customers!
---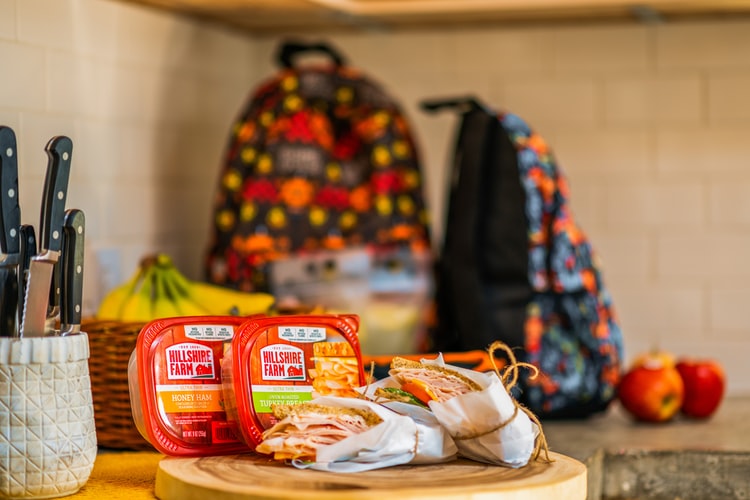 Healthy Lunches And Yummy Snacks
If your child will be taking a packed lunch to school, then start thinking about the food and snacks that they enjoy eating. You want healthy options, so experiment with new healthy foods and yummy snacks in the summertime like the ones below:
*Confetti Snacks is a new line of veggie chips that ditch the deep fryer but deliver nutrients, crunch, color, and flavor galore by upcycling "ugly vegetables." Like the original veggie chips, their NEW Mandarin Orange chips are minimally processed and never deep-fried.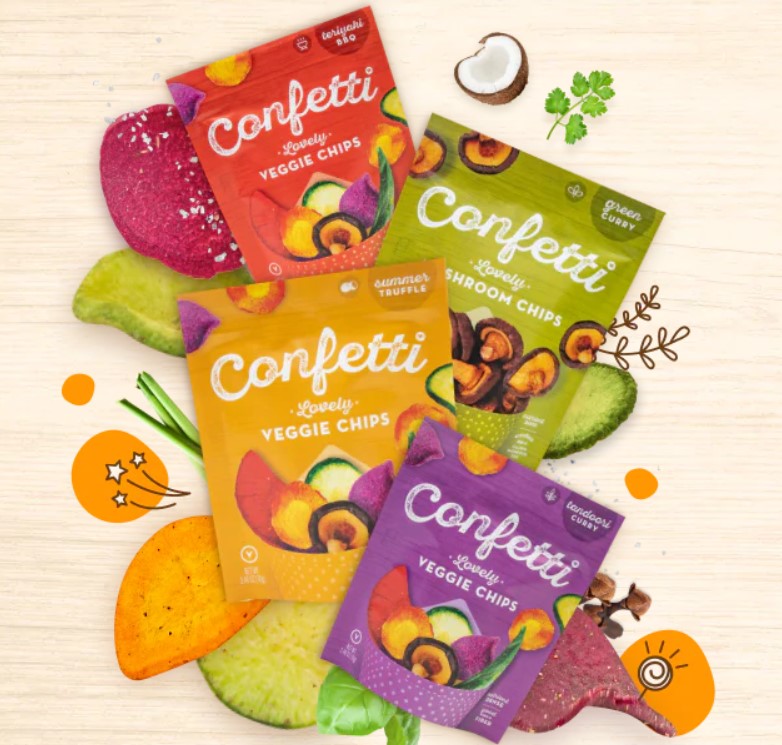 And because of the low and slow baking process, they retain all that good vitamin C and their gorgeous orange hue. These half-moon-shaped crunchsters are made with one ingredient, mandarin oranges, yet they're bursting with enough juicy flavor and vitamin C 1# to put your tastebuds into orbit.
*Old Trappers' individual Beef Sticks: my kids LOVE these, we all do! They are perfect for lunches or just snacking on at school or on the ride to school. Old Trappers' individual Beef Sticks come in three tasty flavors including Original, Teriyaki, and Jalapeno, and are available nationwide at grocery and convenience store retailers with suggested retail pricing of $1.39-1.59. Visit their store on Amazon!

*Scott's Protein Balls makes fridge-fresh plant-based protein balls that are allergen-friendly – dairy-free, gluten-free, soy-free, non-GMO, nutrient-dense, and made with superfood ingredients and no preservatives.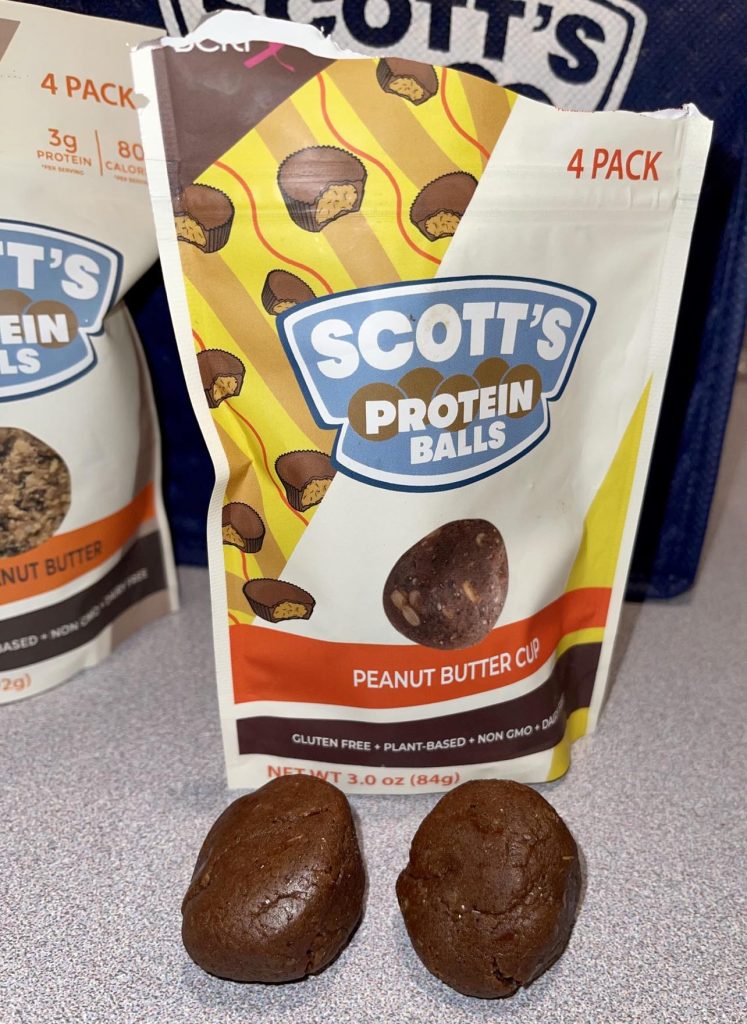 They have nut-free flavors too like their Brownie Batter, Confetti, and Mint Chocolate Chip – you might even trick your kids into thinking they are eating dessert with these healthy and delicious snacks! They are available on their website and Amazon.com, as well as in stores across the county.
*Cheese Bits is an award-winning, artisanal, all-natural European-style premium snacking cheese new to the US! Their Mozzamini line uses only milk from local Northern California dairies.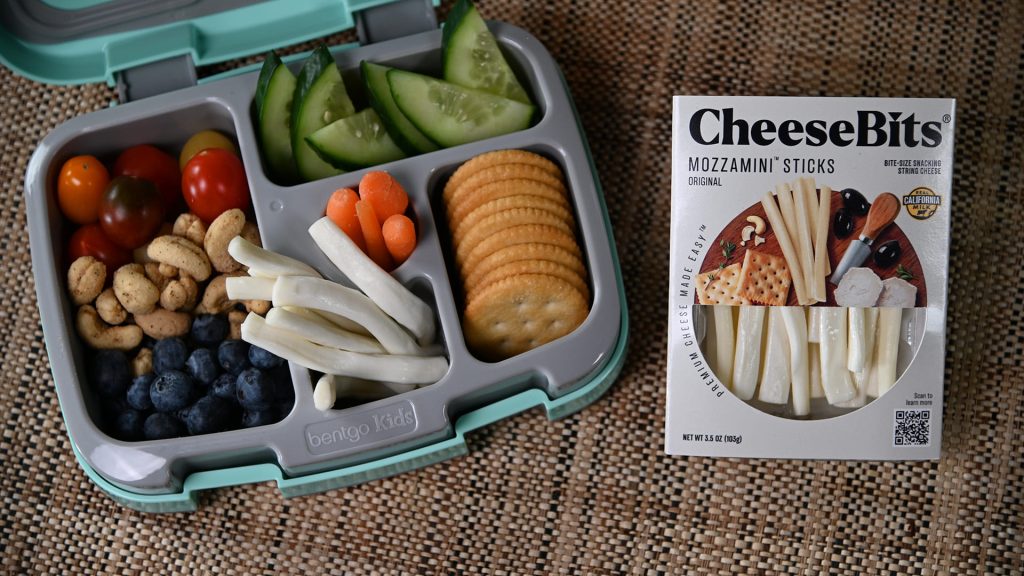 Mozzamini comprises three different types and several flavors of bite-sized, ready-to-eat snacks that burst with flavor, delight the taste buds, and require zero slicing or prep.
They come in a variety of options: Sticks, Tots, and Pearls. They're available in the premium cheese case nationwide at such retailers as Kroger, Raley's, and Harris-Teeter to name a few.
*RDCL Radical Elements Superfood Blends are the perfect products to keep you hydrated on the go! As we all know, good hydration is crucial, but it can be challenging when you are traveling. To the rescue comes RDCL Radical Elements Superfood Blends.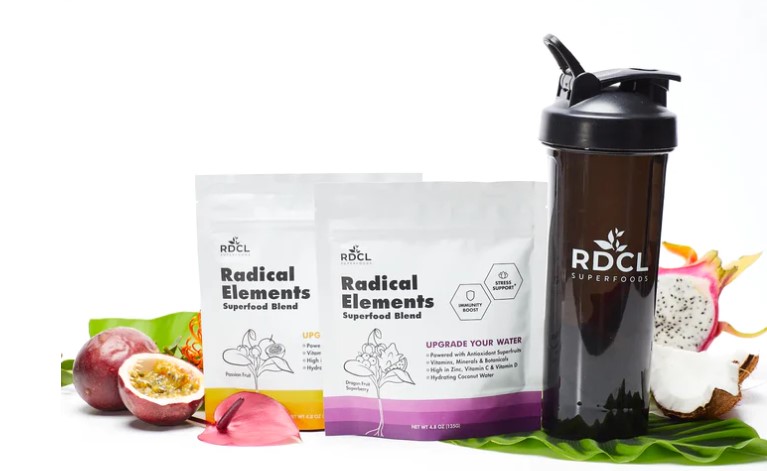 These powdered drink boosters not only taste yummy but contain a blend of antioxidant superfruits, hydrating coconut water, vitamins, minerals, and botanicals.
Passion Fruit is a perfect morning pick-me-up that boosts focus, productivity, and energy to help you power through fasting hours. Bonus – they're vegan and each serving contains only 10 calories.
Begin to plan the contents of your child's weekly lunch boxes. Consider buying some of these items in bulk on your next shopping trip or when completing your online grocery order, for added convenience. Make sure your child is there with you to pick and choose (within reason of course!) the foods they want to eat.
---
Choose A Lunchbox!
Let your child choose a lunchbox or container that they like, and that perhaps features their favorite TV or movie characters. This can be another way of creating positivity and excitement about starting school and getting your child involved in the buying process.
Lastly, get prepared by making sure you have supplies of sandwich bags, foil, or wax wraps for food wrapping, and pick up a water bottle or flask for your child to take to school, too so they can have it with their lunch and snacks.
---
School Supplies
Making sure your child has all the equipment and books they need for the new school year will help make for an easier start to the new year.
Carefully check any letters or emails from their school that might list essential school supplies, such as notebooks, pencils, erasers, etc.
For older children there may be a set of books to buy; or, if they are taking classes such as art, there could be specific materials to purchase beforehand. Just be sure to check with the school because each school is different!
Let younger kids get involved in picking out items like pens, rulers, and highlighters: Consider starting a box over the summer holiday, especially for school supplies, that you can add to as new items are purchased.
---
Hand Sanitizers
Most schools ask kids (in grades K-6) to bring in hand sanitizer to the classroom. We are usually required to bring in one or two big bottles. I usually bring in 2.
The new PURELL hand sanitizers are a must-have for students, teachers, and classrooms! Their new 2oz portable Essential Oil Hand Sanitizers – in Calming Lavender or Energizing Mint for backpacks and lunch bags; have nice light scents.
They are available nationwide at leading retailers, including Target ($1.99 mint & lavender), Walmart ($1.97 mint & lavender), and Amazon (mint $13.99 for 6 & lavender $12.99 for 6).
I always give my kids portable hand sanitizers so they can hook them onto their backpacks and use them whenever they need to get rid of pesky germs!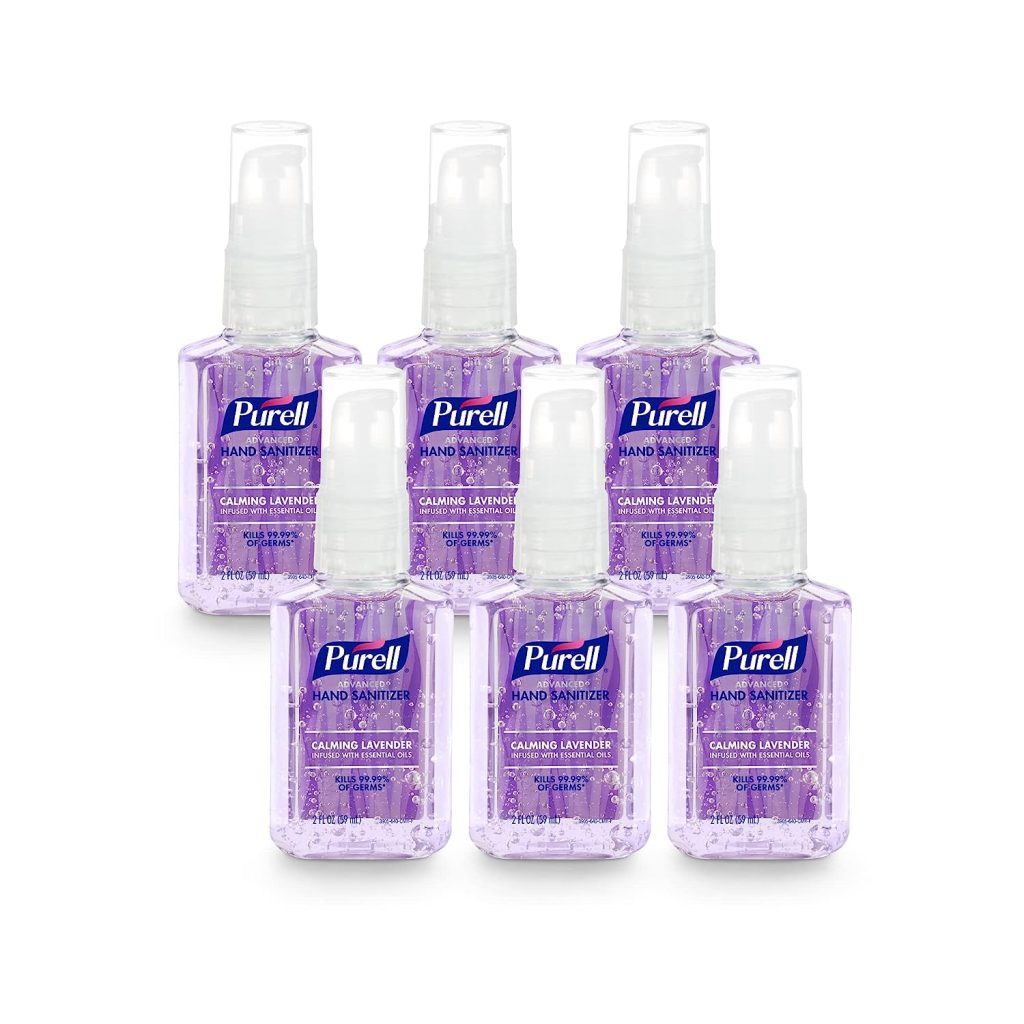 For the classroom and home, PURELL has a tabletop pump bottle of their fan-favorite PURELL® Advanced Hand Sanitizer Naturals, ECOLOGO Certified and USDA Certified Biobased formulation made with naturally renewable alcohol.
These are available nationwide at leading retailers, including Target (8oz & 24oz $3.99; $6.99), Walmart ($3.92 8oz bottle $6.74 24oz bottle), and Amazon ($26.99 12oz 4-pack).
---
Making Friends
If this will be your child's very first term at school, then having friendly, familiar faces in the classroom can be really helpful in settling new-year nerves. Get to know people in the community during the summer months.
Find out who will be in your child's class and contact the parents for a playdate at the local park. That way, on the first day of school, your little one/s won't feel scared or intimidated!
It is also important to meet your child's teacher so they can get comfortable around them and learn their name. Schools usually have a back-to-school night to do this!
---
Finding A Routine That Works
Establishing a healthy routine, especially around sleep and early mornings, is one of the best ways you can ensure your child is prepared for the new school year.
Before the first day of school starts, get your child into a bedtime routine that allows them to get the recommended hours of sleep a night for their age group.
Once this routine is established, over-tiredness, and problems with concentration, will be much less likely to be a problem when school begins making that first day back easier (well, we can hope so anyway, right?).
For older children, building a set study time into the last week or two of the summer break could be a great way of easing the transition back to school, and to gear up for academic study.
---
Support And A Successful School Year
The better prepared your child (and you!) are for the new school year, the better it will be for everyone. Preparing children by ensuring they have their school uniform or school clothes and supplies they need, means that they can focus on their studies, make new friends, or navigate a totally new environment, with fewer distractions and less stress and anxiety.
Careful preparation ahead of the back-to-school season can mean that rather than a stress-filled rush out the door, the first day of school can be a happy and positive one for the whole household!
How do you make sure your child is prepared for the new school year? What things do you do to make it easier on all of you? Let me know in the comments below.