Did you go to college? Do you want your kids to attend college? I never went to college. I got married right when I turned 20 and was already working full-time at a job I loved.
So, going to college was not something I thought much about. Of course, I had the option to go to college and the college savings, but I decided it was not for me and that was okay. I do not regret my decision.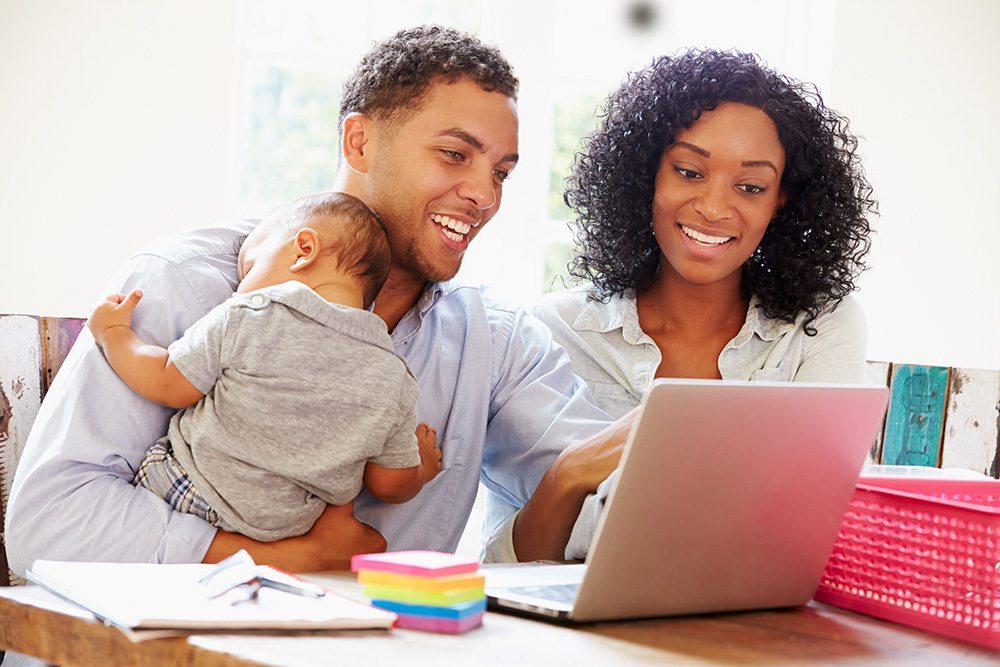 I want the same for my kids. I want them to have the option of going to college if they decide to. I hope they will want to, but that is their choice.
I do want to be prepared in case they do want to attend college so my husband and I have been trying to put money away for our kid's college funds.
Upromise MasterCard Helps Build Savings For College!
One way to help with saving for college is the Upromise MasterCard®. It is designed to help you build college savings. With the Upromise MasterCard, you earn up to 10 percent cash back, which can be used to save for college.
When you open the Upromise MasterCard you are automatically enrolled in Upromise by Sallie Mae. This is a free program that allows families to earn cash back on everyday purchases!
Plus, by applying for the Upromise MasterCard (issued by Barclaycard), families can take savings for college and other financial goals, to the next level. Last year, Upromise MasterCard holders earned approximately $42 million in cash-back rewards! Now that is awesome!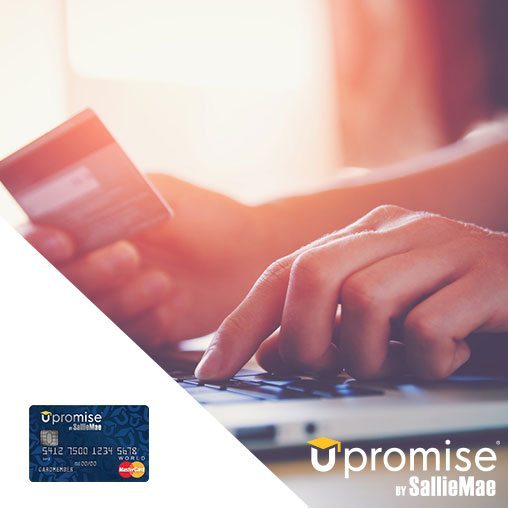 The Upromise MasterCard® is perfect for anyone looking to jump-start savings in 2016
The New Year means New Year's Resolutions! I know I made quite a few and I really hope I can keep them. So far, I am doing alright! While many Americans are hitting the gym, the New Year is also a good time to focus on your finances. For many people, that includes saving for college.
Many families agree that college is an important and worthwhile investment. However, almost 60% feel overwhelmed about saving for it, (according to the How America Saves for College 2015 report by Sallie Mae and Ipsos).
That is why, this year, invest in a credit card that will invest in you, right back! If you must use credit cards, why not use one that gives back and helps you with cash-back earnings for college?
Do you need more reasons why you should open the Upromise MasterCard? Well, I have five reasons for you, listed below! I am so helpful 🙂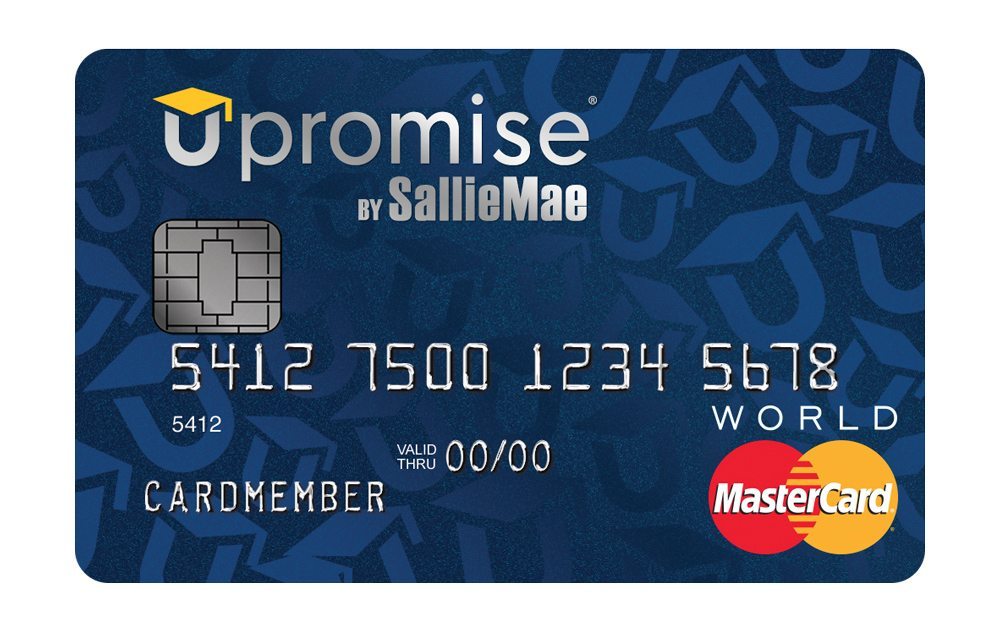 Five reasons why families should consider the Upromise MasterCard
1. Earn up to 10 percent cash back, for real. With the Upromise MasterCard, you can earn up to 10 percent cash back. You earn five percent back through Upromise by Sallie Mae and an additional five percent from using the Upromise MasterCard.
You can shop at more than 850 online retail partners at Upromise.com or dine at more than 10,000 Upromise participating restaurants.
Like to travel? Good! You can also book travel at major travel sites like Hotels.com, Expedia, and Travelocity, through Upromise.com! Earn 2% cash back when you use the Upromise MasterCard for in-store shopping at department stores and more!
All other purchases are eligible for 1% cash back so you are always earning cash back no matter how you use your Upromise MasterCard!
If you are a new card member, you can earn a one-time $50 cash-back bonus after making a purchase, cash advance transaction, or balance transfer within 90 days of opening your account!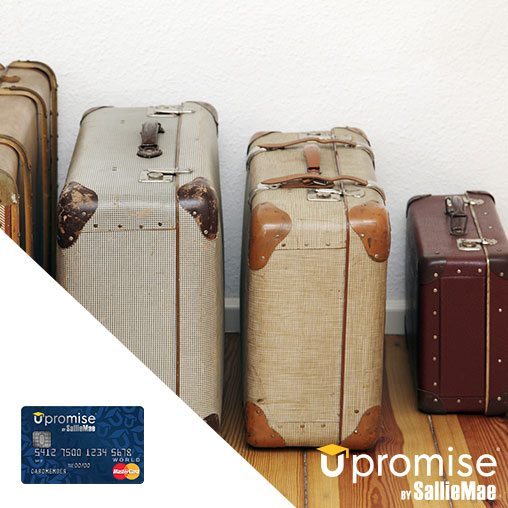 2. Build college savings. A no-brainer, right? We just talked about this above! The cashback that you earned on everyday purchases can be invested in an eligible 529 college savings plan. This is used to help pay down an eligible student loan, which can be transferred into an FDIC-insured Upromise GoalSaver account or withdrawn by check.
3. No annual fees, no cash back limits, and no expirations. I love this about the Upromise MasterCard! Unlike other credit cards, the Upromise MasterCard means cash back. There are no limits to how much cash back you can earn! There are no expirations and no annual fees either! You'll stay on top of your credit with free access to your FICO Credit Score, and enjoy $0 fraud liability on unauthorized transactions.
4. You'll shop where you're already shopping. This is another no-brainer! You are just shopping where you already shop, but by using the Upromise MasterCard, you are earning your cash right back. For a complete list of Upromise partners, visit Upromise.com.
5. You can earn extra through special promotions throughout the year. Upromise partners also offer special promotions that offer additional cash-back opportunities for you, at major online retailers. For Upromise Cardmembers, this can sometimes mean cash back savings of more than 15%! Cardmembers can also receive special cash-back offers by email.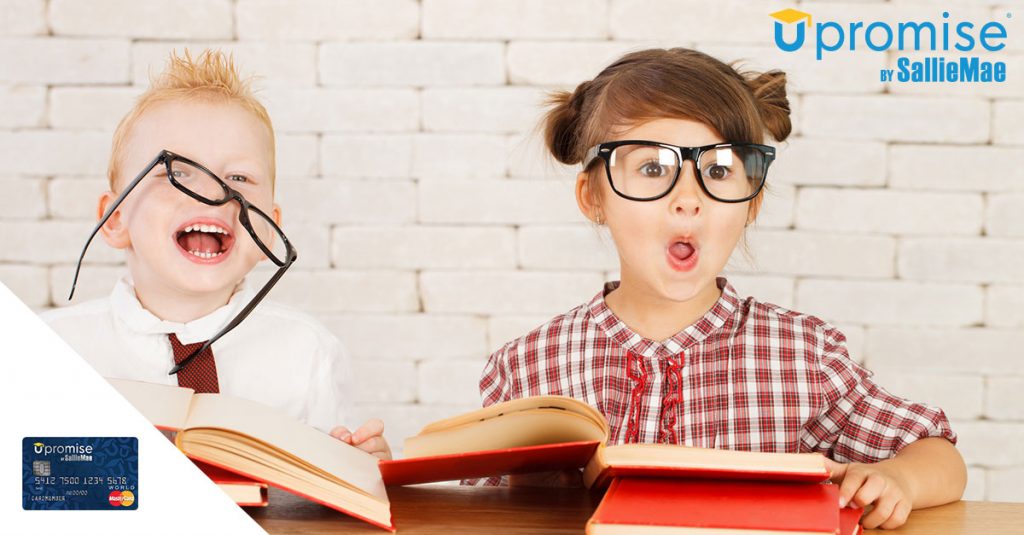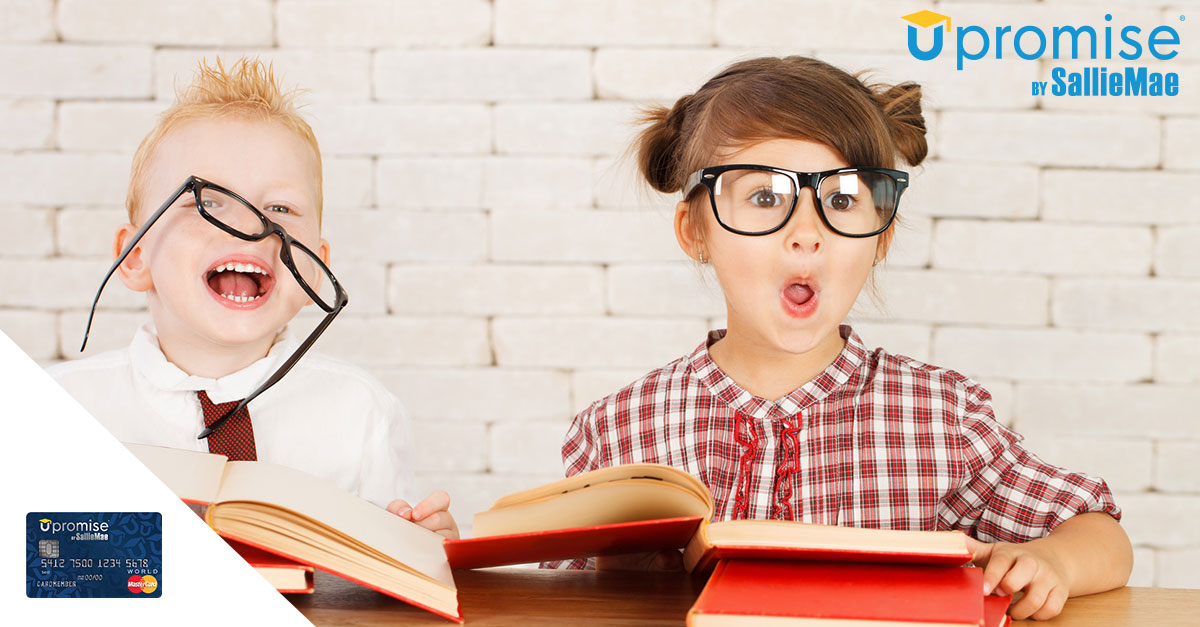 Ready To Sign Up?
A New Year's Resolution shouldn't be limited to one year alone — Using the Upromise MasterCard for everyday purchases helps save for college for the rest of your life.
The Upromise Credit Card helps achieve and maintain financial health not just for this year, but for years to come. To learn more about the Upromise MasterCard, visit Upromise.com online.
Are You Putting Money Away For Your Child's College Fund?