Going to college and pursuing higher education can be a wonderful experience. As you work towards your degree, you'll learn more about the topics you're interested in, meet new people, and even learn more about the person you are. Unfortunately, there are a few downsides to college that many people need to consider too – like figuring out how to cope financially.
For many students, college marks a new stage of financial independence. However, finding the cash to live a comfortable life can be difficult when you can't always work full-time.
Today, we're going to look for ways that you can reduce the financial stress associated with college, so you don't feel overwhelmed during this exciting period in your life.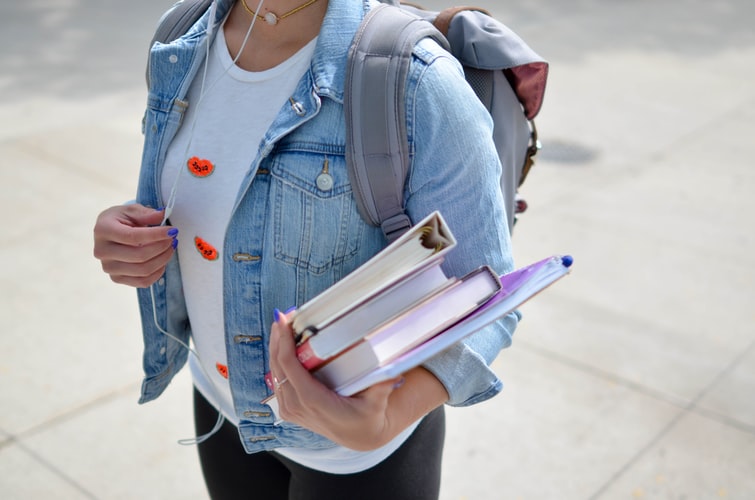 How to Reduce Financial Stress in College
Get the Right Help
Getting help to deal with the financial aspects of college can be simpler than you think. Even if you don't have parents and family members who can pay for your tuition and supplies, there are grants and other sources of cash out there to consider. Even getting the right student loan can take a lot of the stress off your shoulders.
Sometimes, you can look into things like getting a personal loan from a private lender as an affordable option to pay for tuition and other essential expenses.
Checking your options before you jump into a loan will ensure that you're not going to pay huge amounts of interest in the long term.
Whatever you decide, keep in mind that you can always consolidate and refinance private student loans. This should also mean that you're not panicking as much about your repayments.
Get a Part-Time Job
A job, even part-time will be a consistent source of income to help with things like food, housing, and other essentials while you are at college.
The key to success here is finding something that can work around your studies, so you're not constantly struggling to balance your student life and your professional life.
Some of the best options include campus-based jobs that you can do when you're in between your lessons. Alternatively, if you have a good internet connection, you could consider signing up for a digital career, in which you can work on a freelance basis. There are plenty of jobs that you can do from the comfort of your own home or dorm these days.
Always Follow a Budget
A lot of people still make the mistake of thinking that setting a budget will cause more stress, instead of reducing it. This is often because people don't like the idea of not being able to buy what they want whenever they like.
However, the reality is that budgeting is not just about restricting your purchasing decisions. You will learn ways to save money by following a budget, and you can use a budget to give yourself more freedom, by understanding how much money you can spend without getting into trouble.
Using a budget can seem a little tricky at first. However, once you get the hang of arranging your costs into things like must-have expenses, and wants, you'll find you can make informed decisions about where your money goes each month with minimal stress. That kind of budget really does help you to sleep easier.
More Posts Related To College You Might Be Interested In:
*Best Convertible Backpack for College Students
*Volkswagen College Grad Bonus Program