Remember back before handheld video games and DVD players were in the car how travelers interacted by playing word and observation fun car games? Most of these word games require that children feel comfortable spelling (these are fun ways to practice that skill). How about regular, get involved, and have fun type of road trip games? I have Fun Games To Play In The Car, below. Not enough families play REAL games together anymore, and I think they should!
There are so many fun games to play in the car, with your family! Road trips do not have to be boring! These fun games to play in the car are sure to keep every happy and entertained!
Fun Games To Play In The Car
Twenty Questions
Someone thinks of something – an object, animal, person, etc. The other people in the car can ask twenty questions to figure out what that person is thinking. The questions must be worded so they can be answered "yes" or "no."
If after twenty questions the answer hasn't been revealed, the person who thought of the object tells the group and tries to stump them again with something else. If the group guesses, the person who made the correct guess thinks of something.
Geography
Everyone takes turns naming a place that could be on a map, like a continent, country, state, city, ocean, river, or lake. The key to this game is that the place name must start with the last letter of the place named before.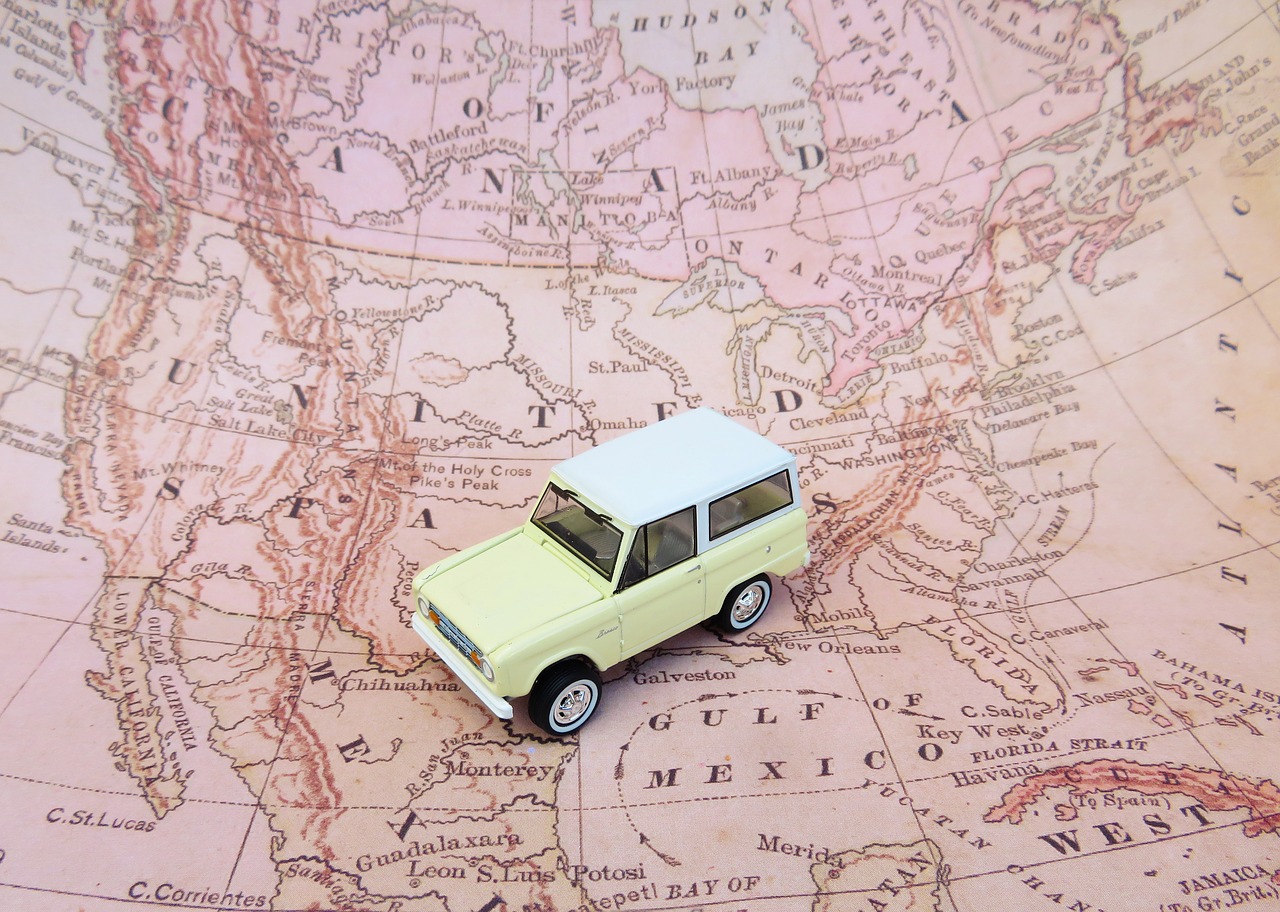 So, if one player says, "Massachusetts" then the next player must respond with a place that begins with an "S." If a player can't think of anything when it is his or her turn, he or she loses a point.
Ghost
The idea of this game is not to complete the spelling of a word. The first person begins by saying a letter. The second player says another letter. The key is that this letter and all that follows must allow for a word to be spelled without finishing an entire word. So the first person says "H" and the second person says "O."
The third person may say "M" and if the fourth says "E" then that person has completed a word and they get a "G." The second time a person completes the spelling of a word they get an "H" and so on until they spell "GHOST" and are out of the game.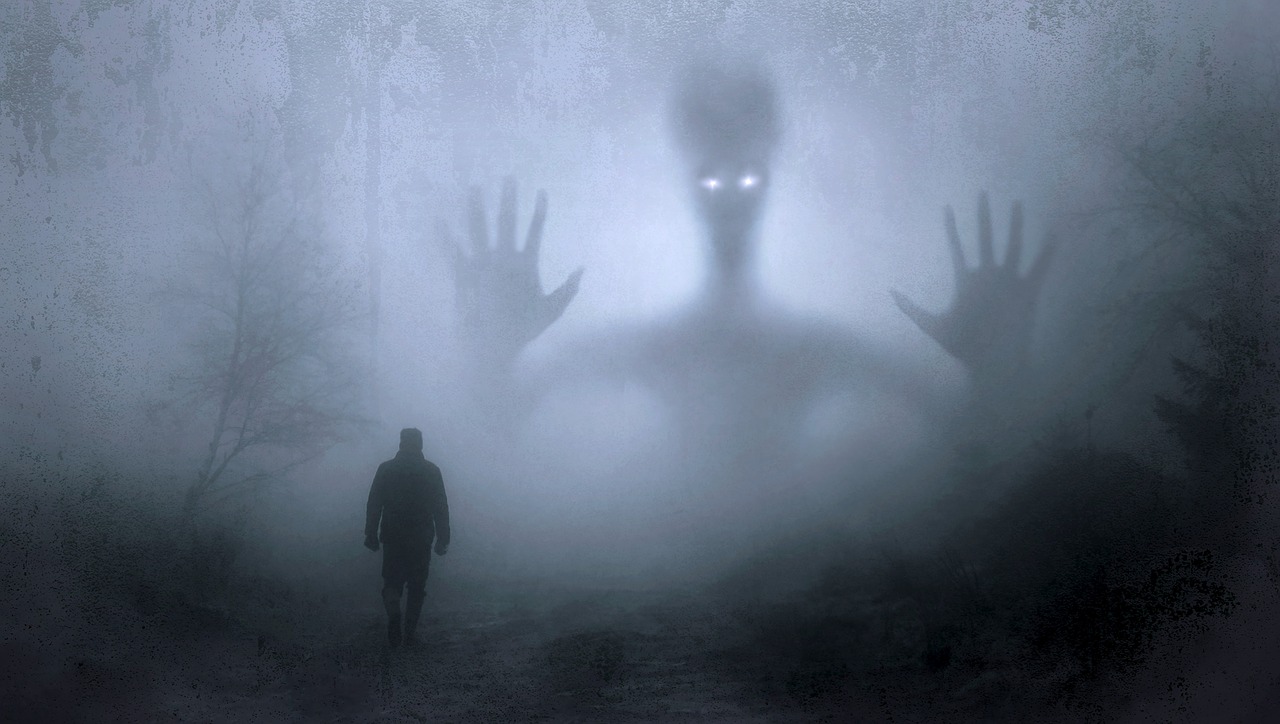 Just because the end of a word seems obvious doesn't mean that should be the letter a person adds. Think of other words that could be spelled.
If a player thinks that a letter that has been added can't complete a word, he can challenge the other player. If no word can be thought of, the person gets a letter toward the word "GHOST." If the person who challenges is wrong, he gets the letter. Whoever gets a "GHOST" letter starts the next word.
Grandma is Strange
First, one person starts by thinking of a strange secret for their imaginary grandmother. What if she only likes words that start with a "P"? So she loves pound cake but hates chocolate cake.
She loves potato chips but she hates tortilla chips. Her secret could be things that are a certain color, words with a double letter, words that end in a specific letter, etc.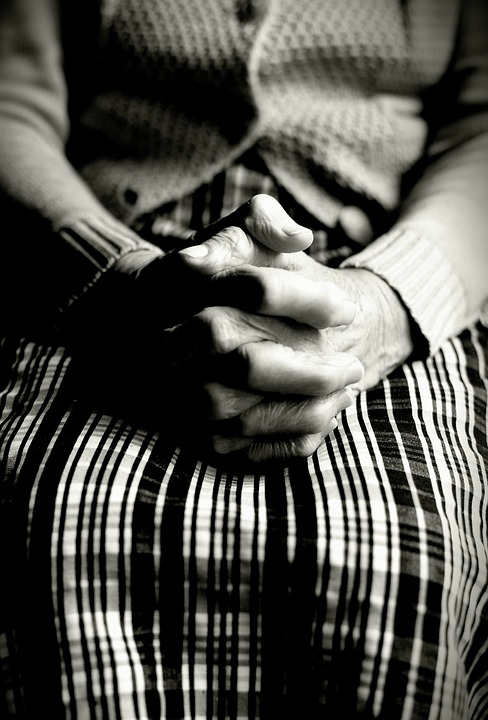 To begin, the first player (who determined the secret) mentions one of his Grandmother's strange likes and dislikes. Players go around, offering suggestions while trying to figure out the secret.
When a player solves grandmother's secret, he adds in an appropriate likes and dislikes when it is his turn. As other players hear what works and what doesn't work, they will figure out the secret on their own.
Grandmother's Trunk
In this alphabet memory game, the first player says, "My grandmother has a trunk. In her trunk are some artichokes." The next player continues by saying, "My grandmother has a trunk. In her trunk are some artichokes and bobcats." Continue, with each player adding items in alphabetical order – but only after they've correctly recited everything that is already in the trunk!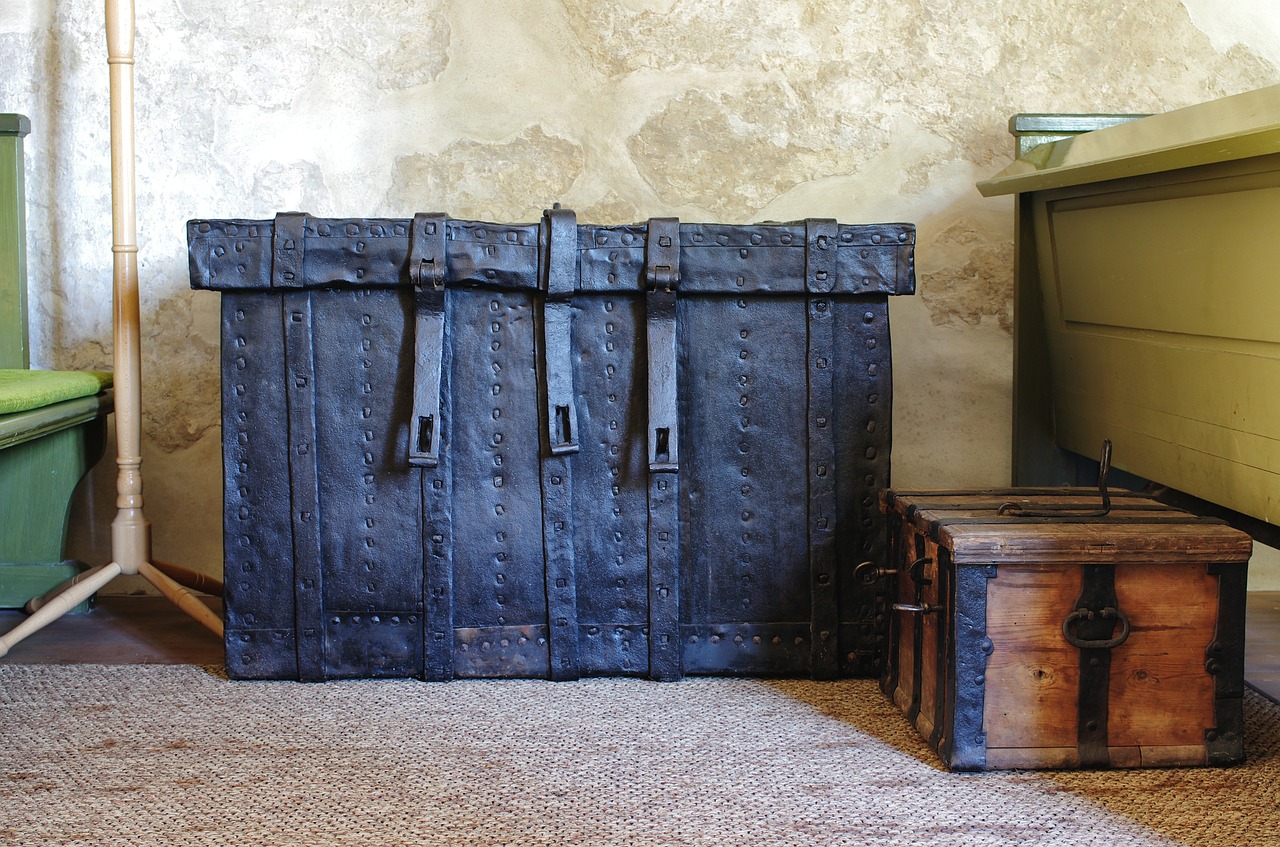 With some planning, kids can bring along games and puzzles that they can make, such as a Scramble Square Puzzle, a Memory Matching Card Game, or Fox and Geese. Kids can create these activities in an hour or so and tuck them into mailing envelopes that they can keep in the car.
If you are not into the 'head type' games, never fear! I have some seriously fun board game-type car games that will entertain your kids in the back seat, making your next road trip not only fun but entertaining too! These compact, take-anywhere games are sure to provide hours of fun for both kids and adults, whether it's on the plane, train, or in the hotel room when the weather doesn't quite cooperate (or you just need a break from the sun!).
3D Snakes & Ladders. This is A sneaky game of ups & downs! A new twist on the favorite classic game. Navigate your game piece from one end of the game board to the other, helped by ladders and hindered by snakes in order to win in the classic game of Snakes & Ladders in a 3D way.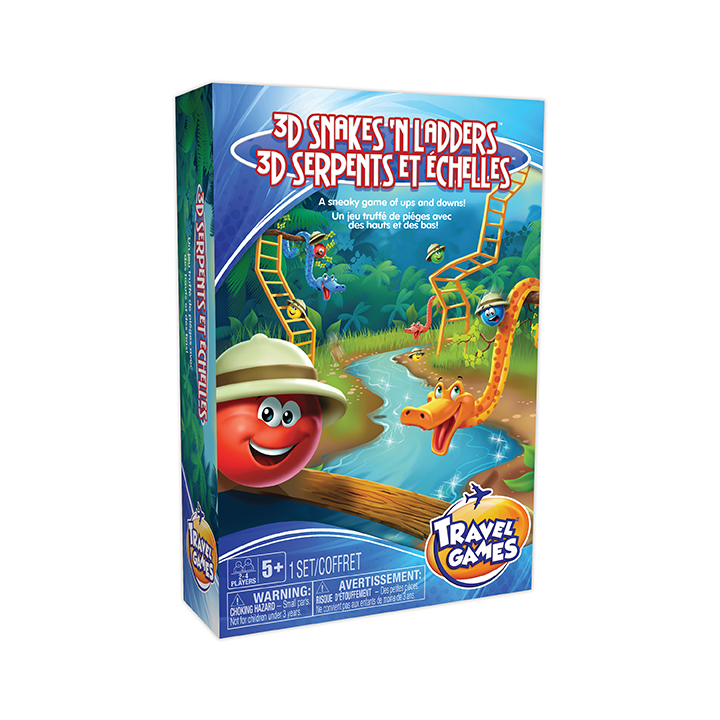 Naval Command Travel Game. Try To Protect Your Own Fleet While You Annihilate Your Opponents. It's A Battle That You Must Win! Hours of endless fun. Ideal for school holidays or playdates. Description: Battleship Is The Classic Naval Combat Game That Brings Together Competition, Strategy, And Excitement. In Head-To-Head Battle, You Search For The Enemy's Fleet Of Ships And Destroy Them One By One. No Ship Is Safe In This Game Of Stealth And Suspense.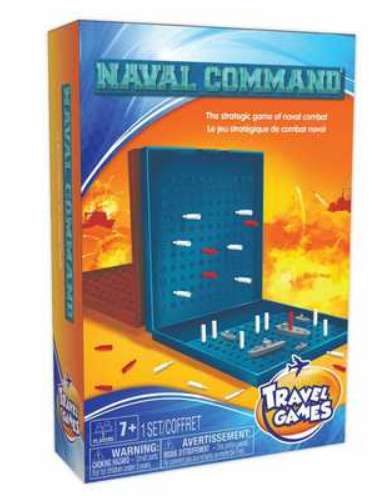 Inline. Challenge a friend to rule the grid in Connect 4 classic grid, the game where strategy drives the competition! Line 'em up and go for the win! Choose the gold discs or the red discs and drop them into the grid. When you get 4 discs in a row, you win. It's simple, fast, and fun. Master the grid.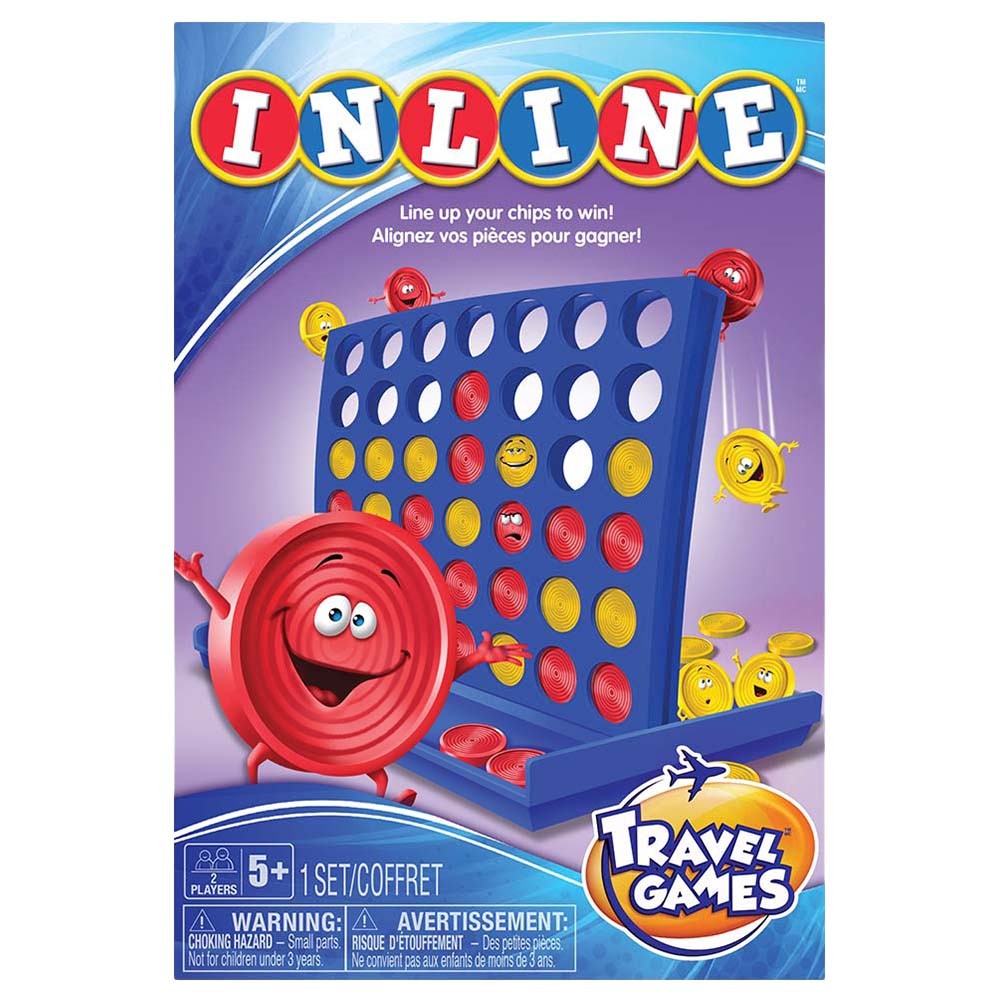 If you're not familiar with the toy company, TCG Toys is based in Toronto, Canada with distribution in over 40 countries! It began in 1998 with a focus on outstanding puzzles and games with the well-known Sure-Lox® brand. TCG Toys has since grown as a manufacturer and distributor of a variety of products for the whole family, including Megamat™ licensed playmats and other signature offerings.
Working with top-tier licenses, the company promotes innovative gameplay with products featuring some of the most beloved kids' brands such as Fisher-Price™, Hot Wheels™, Thomas & Friends™, Peppa Pig™, PJ Masks™, PAW Patrol™, and Disney™. Valued for its premium materials and advanced processes, TCG Toys offers top-quality, affordable, and fun products for kids and families.
From scavenger hunts in the car to slug bugs, there are plenty of fun games to play when you travel! What fun games do you enjoy playing in the car with your family? Do you like my suggestions for fun games to play in the car?