During the summer I tend to keep cooking to a minimum around here. That is why we love this Grilled Chicken Breast Pasta Recipe. Making pasta doesn't really heat up the house like cooking other things. All you do is cook the pasta, the rest is from your fridge! So easy!
I try to make things that are easy and require little or no cooking. Ya, I am a bit lazy during the Summer 🙂 I have tried (many times mind you all..) Hillshire Farm Grilled Chicken Breast and it is a regular ingredient in my pasta, salads, and other dishes. Why? Because it is already cooked/prepared and I can then just add it to my meals!! See, no cooking and a yummy meal is born 🙂
One dish that I ABSOLUTELY love (and yes, my mouth is watering as I type this) is my Grilled Chicken Breast Pasta. Oh, my heavens is it GOOD. It is super easy to make and with the Hillshire Farm Grilled Chicken Breast, it is even EASIER to make!!!
Grilled Chicken Breast Pasta Recipe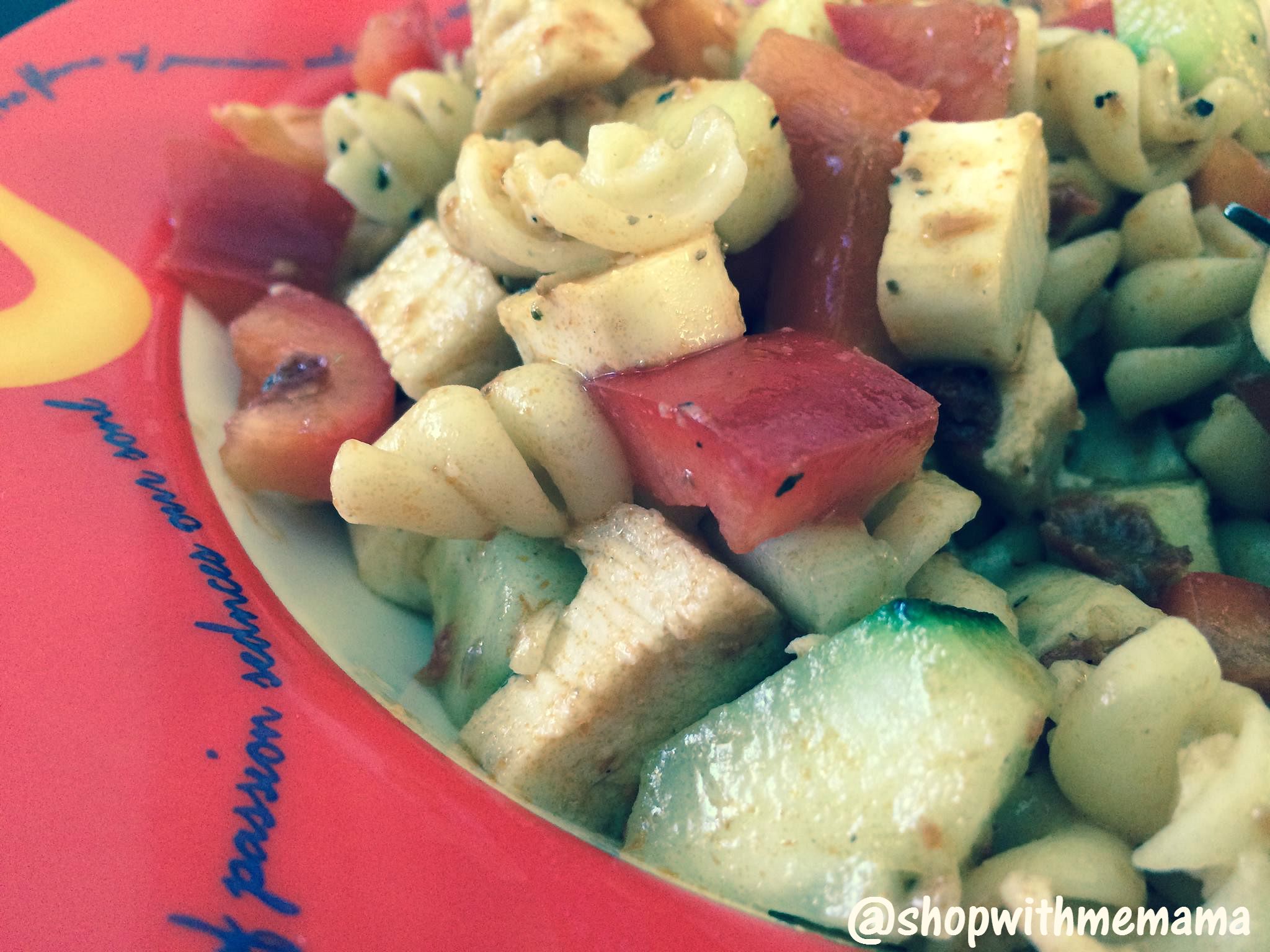 The chicken breast is moist, delicious, and seasoned just perfectly for me. The Grilled Chicken Breast is available four flavors: Original, Garlic and Herb, Italian, and Lemon Pepper. We all prefer the garlic and herb, that way I don't have to season it at all. Don't get me wrong, we have tried and loved them all, but the garlic and herb wins in this home!
So back to my Grilled Chicken Breast Pasta!! I have included the recipe below:
| | |
| --- | --- |
| Hillshire Farm Grilled Chicken Breast Pasta | |
Author:
A delicious and easy to make a summer pasta salad that everyone will love!
Ingredients
1 package (16 ounces) colored spiral pasta
1 pack of Hillshire Farm Grilled Chicken Breast (cut up good)
broccoli cut up (about a cup or so)
1 large cut up tomato
1/2 package of pepperoni (for pizzas, just cut it up good!)
small onion (I use a whole SMALL onion, but you can use 1/2 of one)
1 whole cucumber cut up
1 cup of mayonnaise
1 bottle of Italian Dressing
1/2 can of cut up olives
5 baby carrots cut up
a handful of cut-up pepper jack cheese
Instructions
Cook your pasta (read directions on packaging) drain and rinse. Put cooked pasta in a large bowl and add all ingredients above. First I add the mayo then everything else. You can chill in the fridge or eat right away. I usually cannot wait and eat it right away 🙂 Enjoy!!!!
This Grilled Chicken Breast Pasta is so delicious! Check out these recipes that can be made with chicken or shrimp!
Buy
You can purchase the delicious Hillshire Farm Grilled Chicken Breast at your local grocery store!