I sure love pasta dishes, don't you? There are SO many ways to use pasta, in yummy recipes! I make sure to use Dreamfields Pasta as it is my choice of pasta. It is not only delicious but I feel good serving it to my family! I came up with a yummy pasta recipe called; Easy Autumn Pasta Salad With Fresh Veggies! Sure to please everyone! This Easy Autumn Pasta Salad With Fresh Veggies is really good, it only takes a few ingredients to make and feeds quite a few people. It is a great side dish to bring to pot lucks and family get-togethers!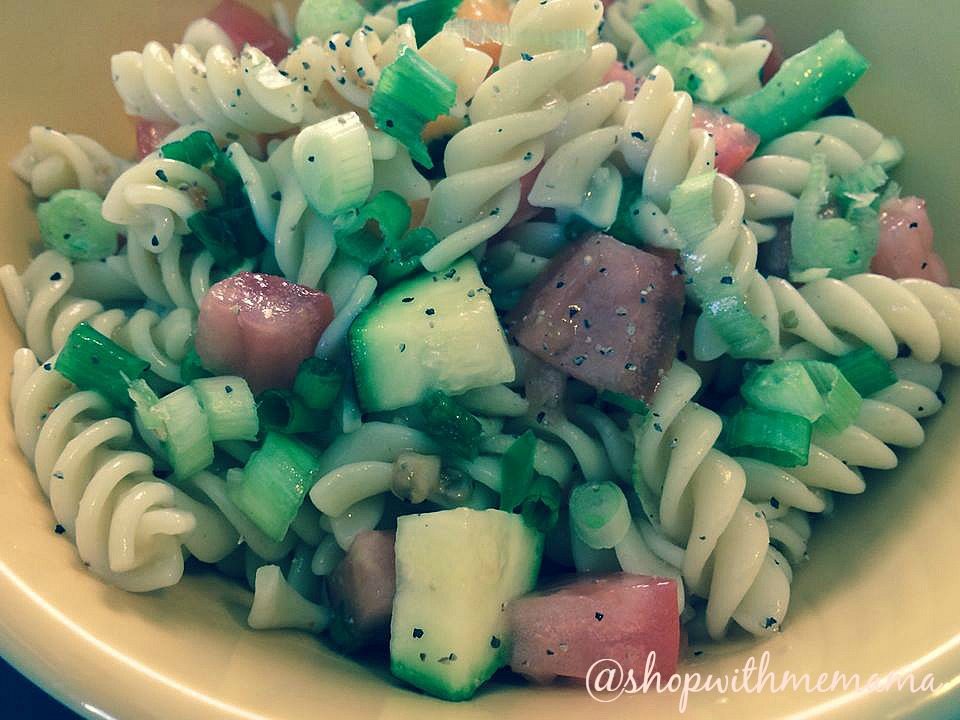 The most recent recipe I created is called 'Easy Autumn Pasta Salad With Fresh Veggies' and it is simple to make! Had a hard day and don't want to slave in the kitchen? Then this easy pasta meal is for you! Not only is it tasty but it is good for you too! Your whole family will enjoy it, promise! My family nibbled it up and there were no leftovers! This is a great side dish for BBQs too! Yum!
What You Will Need: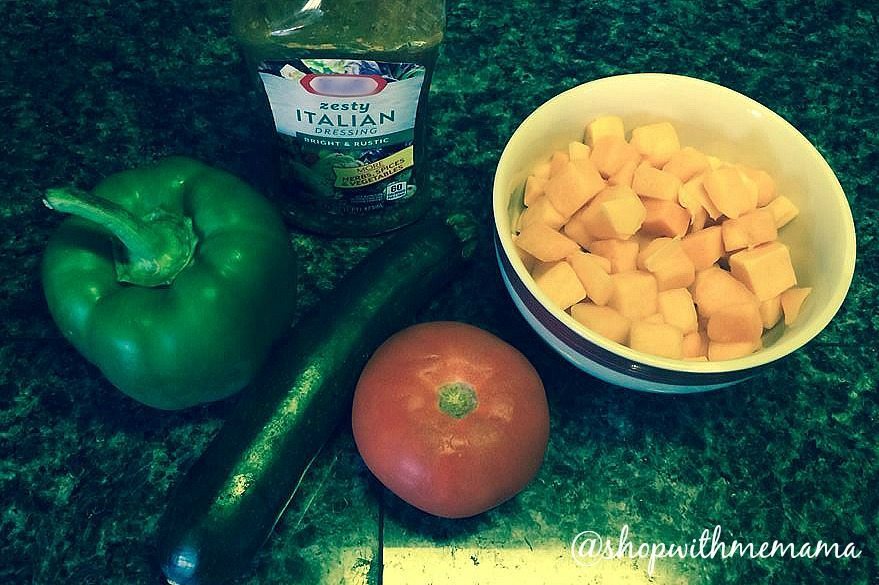 Easy Autumn Pasta Salad With Fresh Veggies
Easy Autumn Pasta Salad
Author:
Prep time:
Cook time:
Total time:
Serves:
Makes 6 servings.
Easy meal and tasty meal for busy families!
Ingredients
3 cups Dreamfields Rotini
3 green onions chopped
1 medium tomato chopped
1/2 cup chopped green bell pepper
1/2 cup chopped butternut squash
1/2 cup chopped zucchini
1/2 to 1 cup prepared Italian dressing
Salt (optional)
Pepper (optional)
Instructions
Cook pasta according to package directions. Place pasta in a large bowl; refrigerate for 1 hour to chill.
To serve, add onions, tomato, pepper, squash, and zucchini to pasta; toss to combine. Add dressing (beginning with 1/2 cup and increasing if necessary to coat ingredients.); toss to coat well. Season with salt and pepper, if desired.
Chill 1 hour before serving
Serving size:
6
Calories:
200
Fat:
5g
Saturated fat:
1g
Carbohydrates:
37g
Sodium:
210 mg
Fiber:
5g
Protein:
6g
Cholesterol:
0mg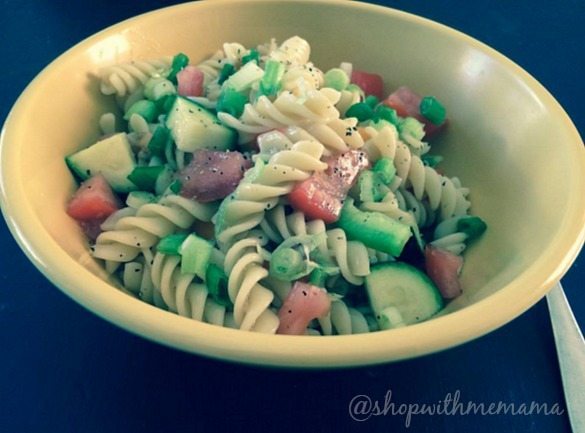 You can also add chicken to this Easy Autumn Pasta Salad With Fresh Veggies to make it more of a meal instead of a side dish. I have made it both ways and my whole family loved them both. The next pasta dish on my list to make is this yummy Italian Pasta Salad with Zesty Dressing! Oh my word, I can't wait!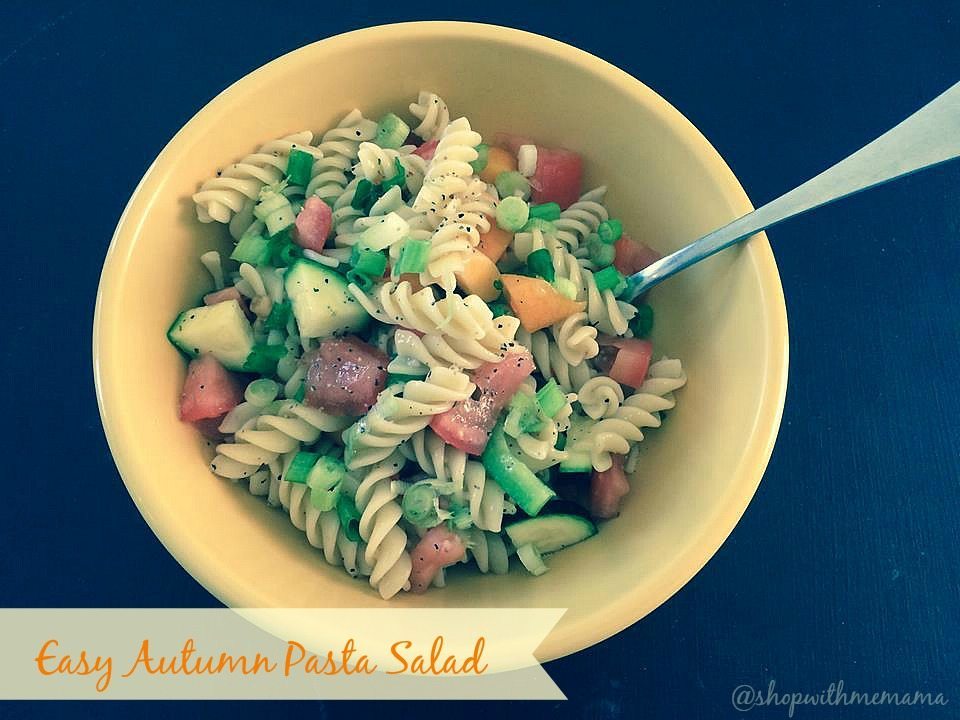 Let me know if you end up making this delicious and easy autumn pasta salad! What kinds of pasta salads do you enjoy making and eating?
PIN IT!