The hunt for the perfect wedding dress can be daunting. With so many options available, how do you know which one is right for you? Don't worry – we're here to help! In this article, we will discuss some tips on how to find the perfect dress for your big day and dazzle the wedding party and guests!
We'll cover everything from finding a reputable bridal salon to trying on different styles. So read on and get ready to find the dress of your dreams!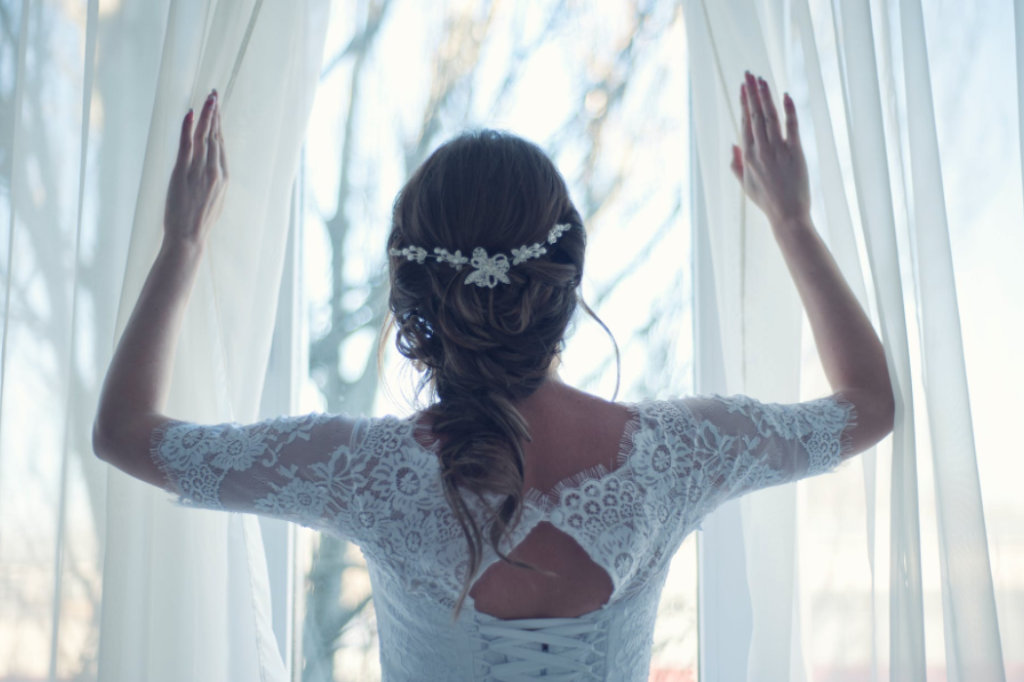 1. Do your research
Before you even start shopping for a dress, it's important to do your research. This means reading up on different designers, styles, and silhouettes.
You can start by looking at magazines or browsing websites like Pinterest. This will help you get an idea of the kinds of dresses you like and don't like.
It's also a good idea to research bridal salons in your area. Once you've found a few that look promising, schedule appointments for dress consultations.
This way, you can get an idea of the types of dresses each salon carries and what their prices are like.
Also, if you need dresses for your closest guests and family like the plus size mother of the bride dresses, you can find them in some bridal salons as well.
Doing your research ahead of time will make the dress-shopping process a lot easier and less overwhelming.
2. Know your budget
Once you've done your research and have a general idea of the kind of dress you're looking for, it's time to start thinking about the budget.
Wedding dresses can be very expensive, so it's important to set a budget before you start shopping. There is no need to go into debt just because you are getting married. That is no way to start your new life together.
This will help narrow down your options and prevent you from falling in love with a dress that's out of your price range.
If you're not sure how much you should spend on a dress, talk to your fiancé or parents about their budget expectations.
Once you have a number in mind, you can start looking for dresses that fit within your budget. You should also keep in mind that the cost of alterations can add up, so factor that into your budget as well.
If you're on a tight budget, don't worry – there are still plenty of beautiful dresses out there for you. You can look for discounts at sample sales or bridal outlets.
3. Try on different styles
Now that you've done your research and know your budget, it's time to start trying on dresses! This is where the fun begins.
Even if you think you know what style of dress you want, it's still a good idea to try on different styles. You might be surprised at how much you like a dress that you thought you wouldn't.
When you're dress shopping, it's also important to keep an open mind. Be willing to try on different silhouettes and styles. You never know – the perfect dress for you might be something that you never would have considered.
Many brides also find that their dream dress looks different from what they imagined. So don't be afraid to experiment and try something outside your comfort zone.
4. Get a second opinion
After you've tried on a few dresses, it's always a good idea to get a second opinion. Ask your mom, sister, or best friend to come with you and give you their honest opinion.
It can be helpful to have someone else's perspective when you're trying to make such a big decision. They might notice things that you didn't and can help you narrow down your options.
Once you've gotten a second opinion, it's time to make your decision! If you're still feeling unsure, don't worry – there's no rush.
You can always take some time to think about it or even sleep on it before making your final decision.
Also, keep in mind that you can always change your mind later on if you realize that the dress you originally chose isn't quite right for you.
5. Consider different materials
When you're shopping for a wedding dress, it's important to keep in mind that there are different types of materials to choose from. The most popular choice is usually satin, but there are other options like silk, chiffon, and lace.
Each material has its unique feel and look. So when you're trying on dresses, pay attention to how the material feels against your skin and whether it's comfortable to wear.
You should also think about what kind of wedding you're having. If it's a formal affair, then a more traditional material like satin might be a better choice.
But if you're having a laid-back outdoor wedding like a ranch-style wedding, then a lighter material like chiffon would be more appropriate.
Also, keep in mind that some materials are more durable than others. If you're planning on wearing your dress again after the wedding, then you might want to choose a material that won't wrinkle easily.
6. Don't forget about the details
When you're dress shopping, it's easy to get caught up in the big picture and forget about the small details.
But it's important to pay attention to things like the neckline, sleeve length, and train. These are all things that can make a big difference in how a dress looks and feels. So when you're trying on dresses, take the time to notice all the little details.
And if you're not sure what you like, don't be afraid to ask for help from a salesperson. They can give you their professional opinion and help you choose a dress that's perfect for you.
Now that you know how to find the perfect dress for your big day, it's time to start shopping! Just remember to keep these tips in mind and have fun with them. After all, this is one of the most exciting parts of wedding planning!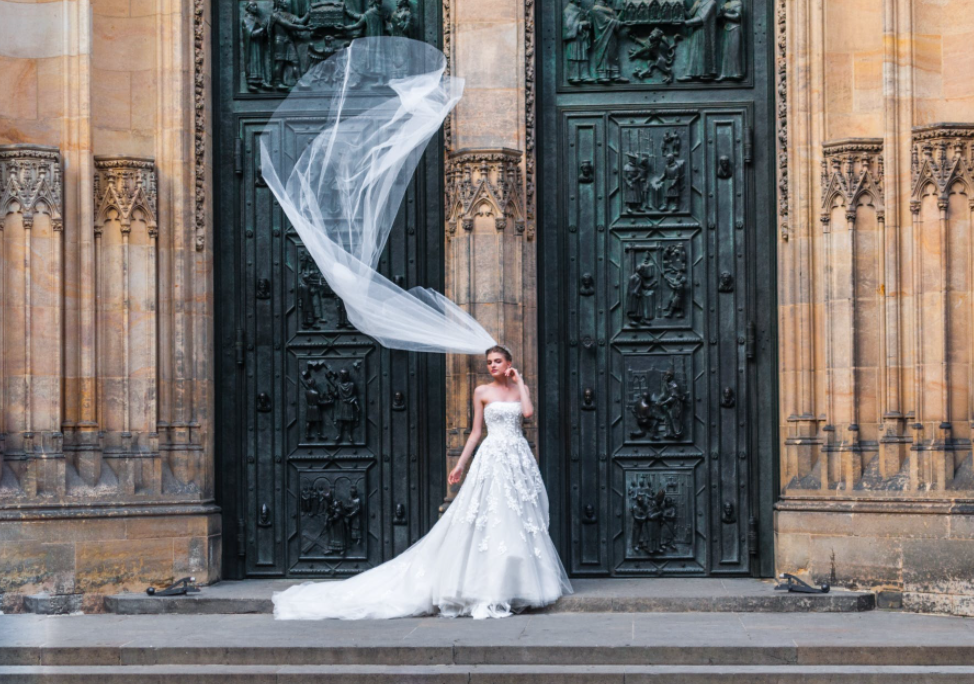 7. Consider the accessories you will wear
Of course, when it comes to your big day the most important and main accessory that you will be interested in is your wedding ring, and although the most important item you will be wearing is your dress, you should still take some time to consider what other accessories you will wear.
From necklaces to bracelets, earrings, and even diamonds dotted throughout your appearance, each of these items can help really add the finishing touches to how you look on your big day.
You don't need to go crazy and over-accessorize. Sometimes simply adding a little touch here and there is enough to bring out certain details in your dress.
If you are unsure about what accessories to choose, or what suits you best then you can ask the opinion of your bridesmaids, other friends, and family members. You can also talk to professionals and ask them for their opinions.
For example, when you find a location to purchase your dress from, the dressmaker will likely have seen many different dresses and styles in their time, and as such, be able to give a fairly good opinion on what accessories they believe will go well with the style of dress you have opted for.
If you already have accessories that you know you will wear, for example, ones with sentimental value, then you can also show these to dressmakers in order for them to help provide you with a set of perfect dress options for your big day.
We hope these tips helped find the perfect dress for your big day! Remember to do your research, know your budget, and try on different styles. And most importantly, don't forget to have fun! Dress shopping should be an enjoyable experience.
After all, this is one of the most important decisions you'll make for your wedding day. So take your time and enjoy every moment. Congratulations!
Don't forget to grab my free printable for the ultimate wedding countdown checklist!