If you want to know The Secret to Selling Your Home in a Competitive Market, then you need to keep reading this! Basic cleaning might not be sufficient to ensure that prospective buyers are impressed with your house; a thorough deep clean might be required instead. This method of cleaning concentrates on the neglected sections of your home that require further care.
Why should you do a thorough cleaning before selling? Well, a spotless home gives potential buyers confidence in the overall condition of your property. And, we all know that a dirty environment will make potential buyers avoid your home (or make unfavorable assumptions about its condition), which may reduce its perceived value.
The Secret to Selling Your Home in a Competitive Market
Deep cleaning should unquestionably be prioritized if you want to sell your house quickly in a competitive market. This article will demonstrate the value of deep cleaning and how it can help with a quick sale of your home.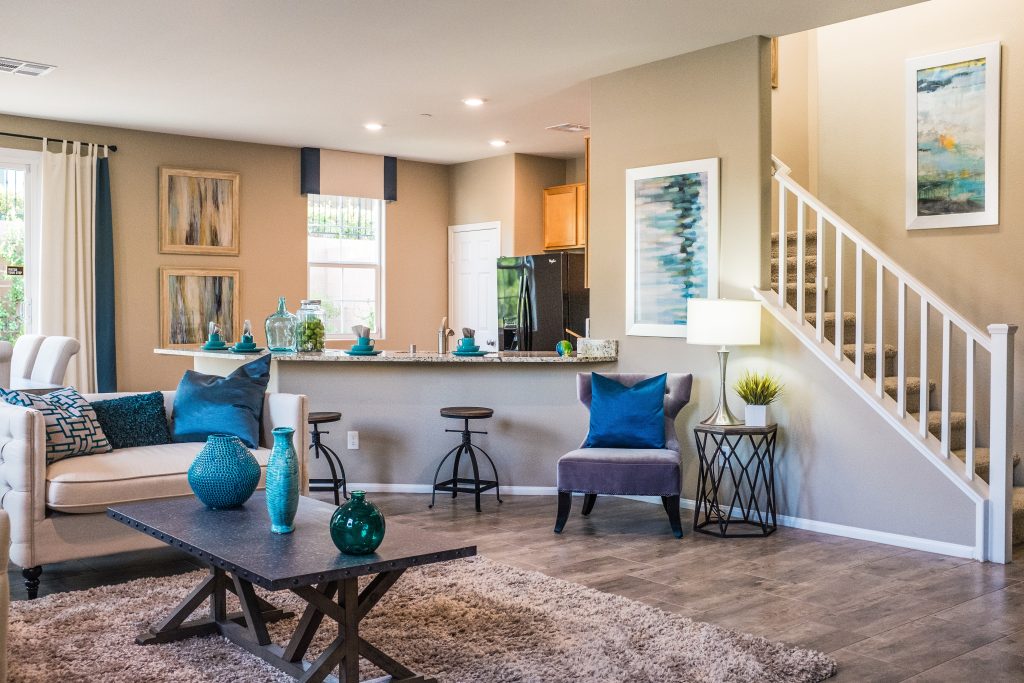 Aesthetics
When marketing your home for sale, first impressions are crucial. Potential buyers will be considerably more drawn to a tidy and organized property.
A visually appealing home can affect how the potential buyer feels about the rest of the viewing experience, in addition to creating a good initial impression.
Thorough cleaning can also be used to get rid of any unsightly stains, dust, or scents that might turn off potential buyers. Cleaning the carpets, curtains, and windows could be included in addition to cleaning the bathrooms and kitchens.
It's important to remember that a spotless, fragrant home is more likely to pique curiosity and result in a sale. If you need help with deep cleaning, a reputable cleaning service like UrbanMop can help you attain a sparkling home.
Safety and Health
A thorough cleaning of your house or place of business may provide the answer you're looking for to create a safe and healthy environment. It can help eliminate toxins and allergens that might damage the air you breathe.
You might significantly enhance the air quality in your region by carefully cleaning surfaces, carpets, and other items that may be gathering dust, debris, or other dangerous particles.
Deep cleaning can address any potential safety hazards that may exist in your surroundings, in addition to improving the air quality. For instance, mold can grow in wet or humid environments and, if unchecked, could be dangerous to human health. Pests that can harm property and spread disease include rats and insects.
Increased Property Value
Now, after reading this so far, we all know that a spotless and well-kept home can significantly influence how much potential buyers think it is worth. Deep cleaning must be used to do this!
Spending money on this process ensures your home is in top condition and presents itself beautifully to potential buyers. Deep cleaning involves thoroughly cleaning every area of a home, including but not limited to the surfaces, flooring, carpeting, and windows.
By removing squalor, filth, and grime, the house's exterior is revived and spotless. A situation like this gives prospective buyers a positive first impression and increases the possibility of an augmented home evaluation, which could raise the asking price.
Improved Home Staging
One way to manage and increase the productivity of staging is to start with a thorough cleaning. Cleaning up your property can make it feel friendlier and more inviting to potential buyers.
A thorough cleaning can also make it simpler for potential purchasers to envision themselves living there by removing obstacles and allowing them to see the space's true potential.
A neat and well-kept home may highlight its best features, including spaciousness, natural light, and beautiful architecture. Maintaining order and cleanliness in your home not only improves its appearance but also draws attention to its unique traits, making it more alluring and desirable.
Cost-Effective
Implementing a detailed cleaning schedule is a great way to raise your home's appeal and market value. This necessitates thorough disinfection of every crevice, including those frequently missed during routine cleaning.
By taking such meticulous steps, you can ensure a spotless living environment and increase your home's overall appeal and market value.
A thorough cleaning can remove persistent flaws, dirt, grime, and clutter that have accumulated over time, enhancing the allure, radiance, and novelty of your property. Additionally, it is a practical way to increase the value of your home without going over budget.
A thorough clean-up can also prevent problems from being discovered during a home inspection. An inspection may identify hidden problems that would cost money, such as mildew or flood damage.
Cleaning your home will help you identify these issues early and take the appropriate action. In the long term, this can save you time and money while ensuring that your home will last for many years in excellent condition.
Consider cleaning your home completely before placing it on the market. A pristine and well-kept home can make a good first impression on potential buyers and raise the property's value.
Deep cleaning your home will increase its appeal to potential buyers and increase the likelihood that it will sell quickly. You might be amazed by the impact it can make and how quickly your home will sell in a competitive market!
Do you have anything to add to my post about The Secret to Selling Your Home in a Competitive Market? If you do have any tips to add, please leave them in the comments below and I will add them to this article. Thank you!