As spring quickly approaches in much of the United States, it is time for dog owners to start thinking about flea and tick prevention before the problem develops. Here are a few tips for keeping your dog safe from fleas and ticks as the weather heats up.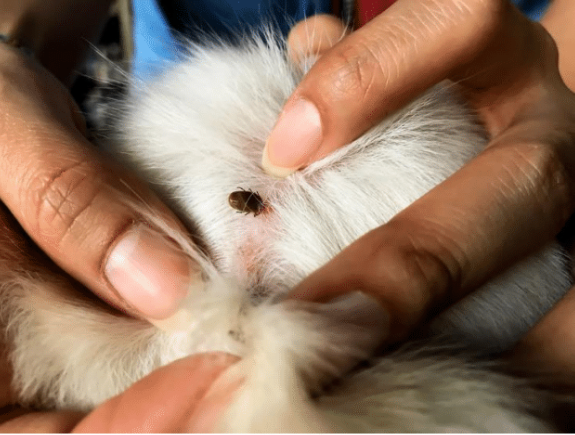 Spring Flea and Tick Prevention Tips for Dog Owners
Use Preventatives
Flea and tick preventatives can be found in a variety of forms, and they should be used if your pet could possibly be exposed to either parasite. Flea and tick medications can be given orally or topically.
You should find the type of product that works best for you and your pet. Topical medications are generally applied between the shoulder blades. Flea and tick collars can also be put around your dog's neck to keep the pests at bay.
While it doesn't matter what type of preventative you choose, it is important that you stay on top of prevention. Many types of prevention will require monthly dosages, and skipping a month, especially in the warmer months of the year, can put your dog at risk of the diseases associated with flea and tick bites such as Lyme disease, Rocky Mount spotted fever, dermatitis, and more. Use your desired preventatives year-round to thoroughly protect your pets from these illnesses.
Another great tip is to treat all of your pets at the same time to prevent cross-infestation, which can prolong the pests in your home and on your pets.
Treat Your Yard
There are a variety of different outdoor pest products that you can put in your yard to reduce the likelihood of fleas and ticks living nearby. Choose a product that kills and repels both fleas and ticks.
Make sure that grass is also kept short and that leaves yard clippings, and other debris is kept cleaned up to eliminate places for these pests to live and breed.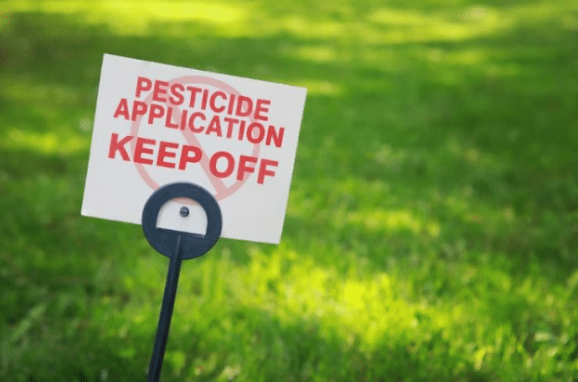 Groom Your Pet
Regular grooming can help reduce the chances of your pet contracting fleas and ticks. By brushing and bathing your pet, you are also more likely to notice the signs of fleas and ticks on your pet's body. If you don't feel comfortable grooming your pet yourself, send them to a professional groomer who can also check for fleas and ticks.
Check Your Pet
It is always a good idea to perform routine checks for ticks. While it is likely that you will notice fleas hopping around, ticks are a little harder to spot, especially on dogs with longer fur. If you believe that your pet has been in an area where they might have been exposed to ticks, do a tick check once you get back inside. Check the skin, ears, and armpits.
Finding ticks in 24 hours or less can greatly reduce the risk that your dog will end up with Lyme disease, as ticks only transmit the pathogen that causes Lyme disease after being attached to your pet for 24 hours.
If you do find a tick on your pet, remove it immediately. You should also contact your veterinarian and tell them that your dog has been bitten by a tick. A vet will tell you any symptoms to watch for, and they might ask you to come in for an exam.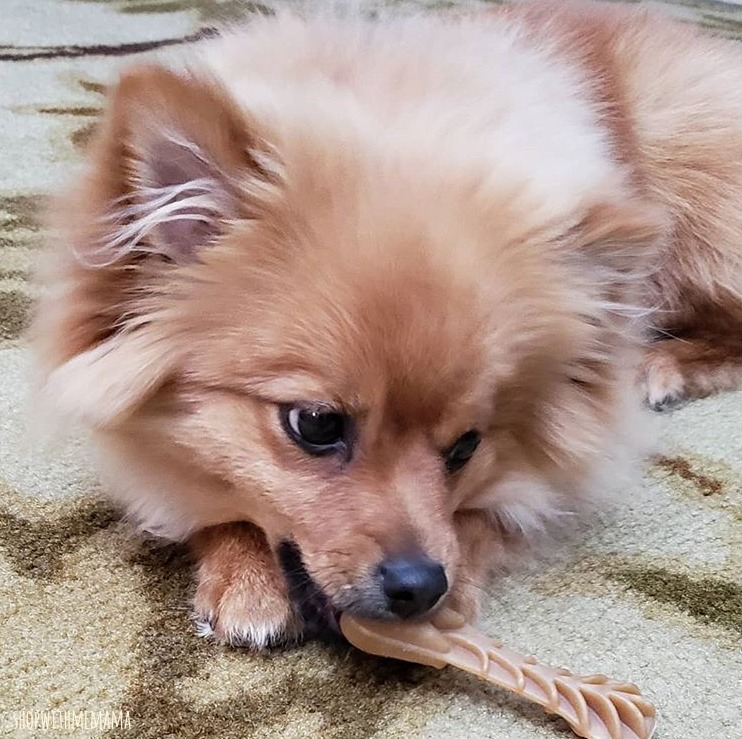 Use Species-Specific Preventatives
It is very important that you never use a dog-specific product on a cat or a cat-specific product on a dog. There is a reason that these products are marketed toward a specific species of animal, and it has everything to do with the ingredients contained in the products. Some of the ingredients used in cat flea and tick preventatives can be very harmful to dogs.
It is also important that you pay attention to the size specifications on the label. Using a large dog product on a smaller dog could cause medical problems, and using a small dog product on a larger dog could mean that your dog isn't getting a dosage that is strong enough to truly keep them protected.
Keep your dog protected against fleas and ticks by following our above tips. Not only will your dog be more comfortable, but you will, too. Fleas and ticks are also known to bite and cause health issues for humans, and many people deal with these problems after the pests have been found on their pets.