*Affiliate links included
Any little girl loves princesses and dolls, right? My little girl really does! She loves castles too 🙂 So when the Disney Princess Ultimate Dream Castle from Mattel showed up on our doorstep, my little girl was soooooo excited!!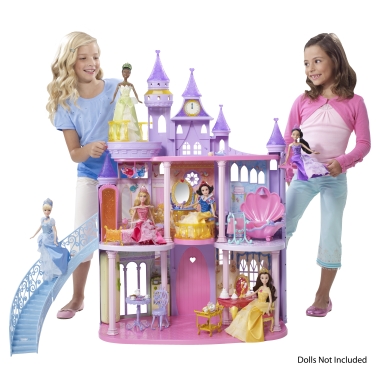 The Disney Princess Ultimate Dream Castle is amazing and HUGE!!! It stands 3 feet tall! We also received two Disney Princess Dolls to grace this castle! My little girl could not have been happier 🙂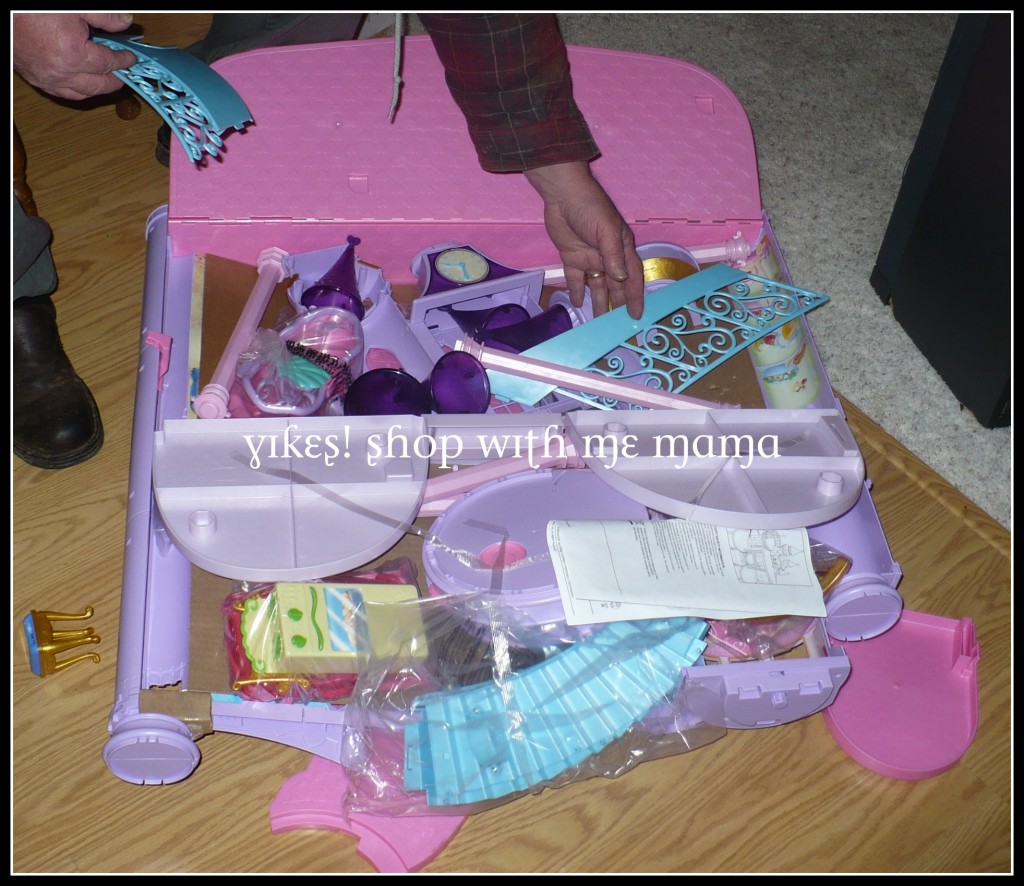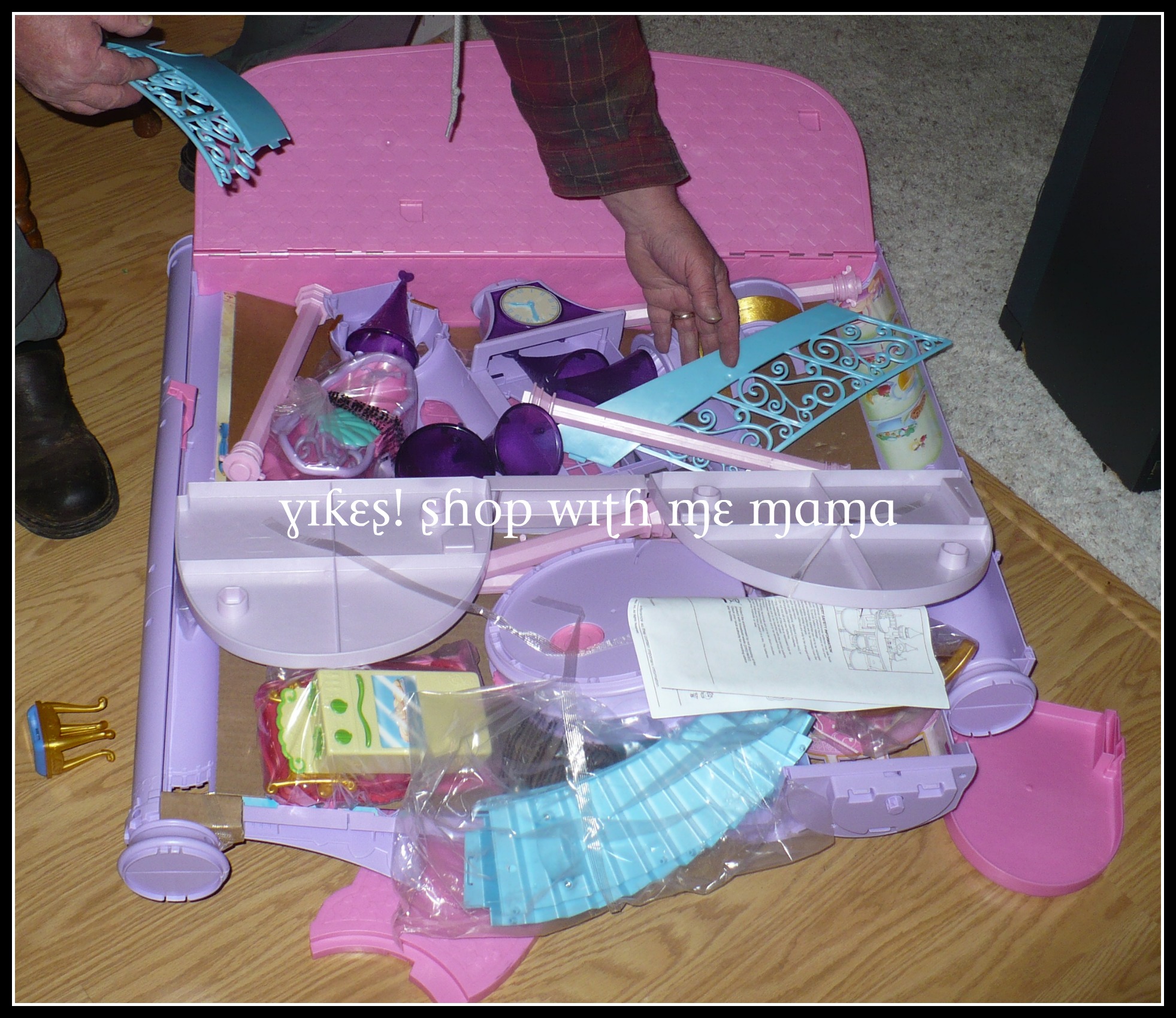 First, the castle. This thing is ginormous, really it is! It comes packaged in a huge heavy box and within the box is a huge mess of goodies! Since it was kind of overwhelming for just one person to put it together, I called up grandma and grandpa to come over and we had a party and we all put it together! Grandpa worked on castle while me, grandma and my son worked on the furniture and accessories!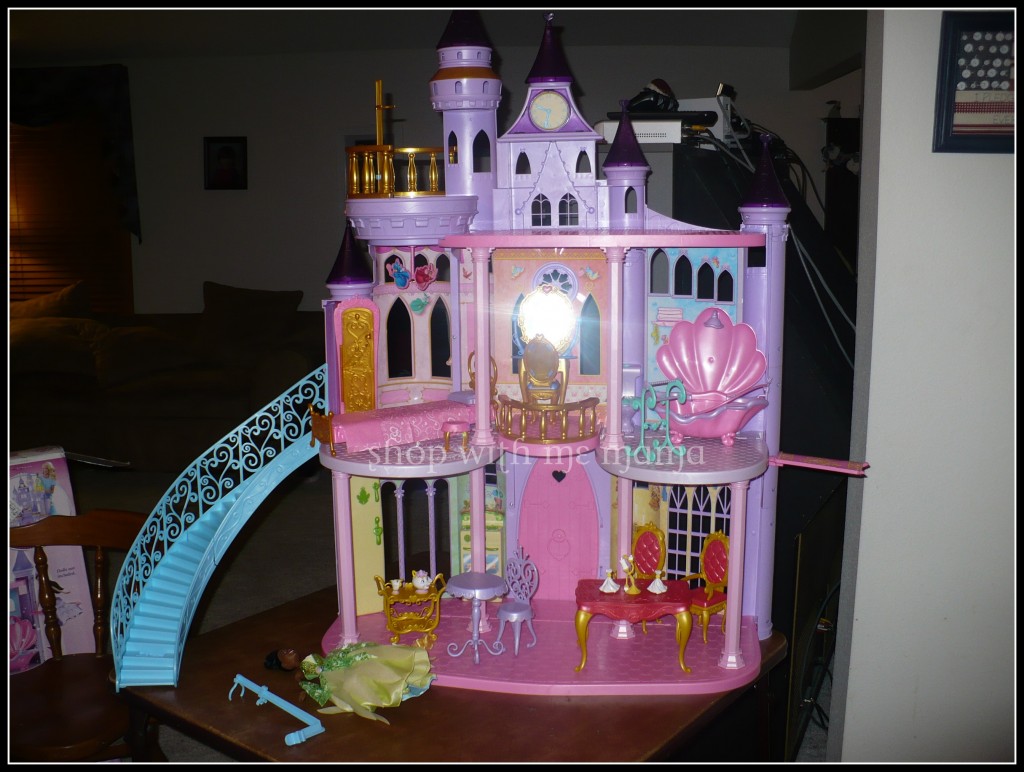 After about 45 minutes, with all three of  us working diligently, we had the castle and furniture/accessories put together and the castle was ready for play!!
This castle features a themed room for each Disney princess doll! From Tiana's kitchen for perfect pretend cooking to Belle's dining area with magically dancing friends and Ariel's bathroom with a bubbling seashell tub, or ride that magic carpet with Jasmine! Each area of the three-story castle is decorated to cater to each princesses lifestyle!! It does require two AAA Batteries that are not included.
The batteries go in the bedroom, by the window, see below: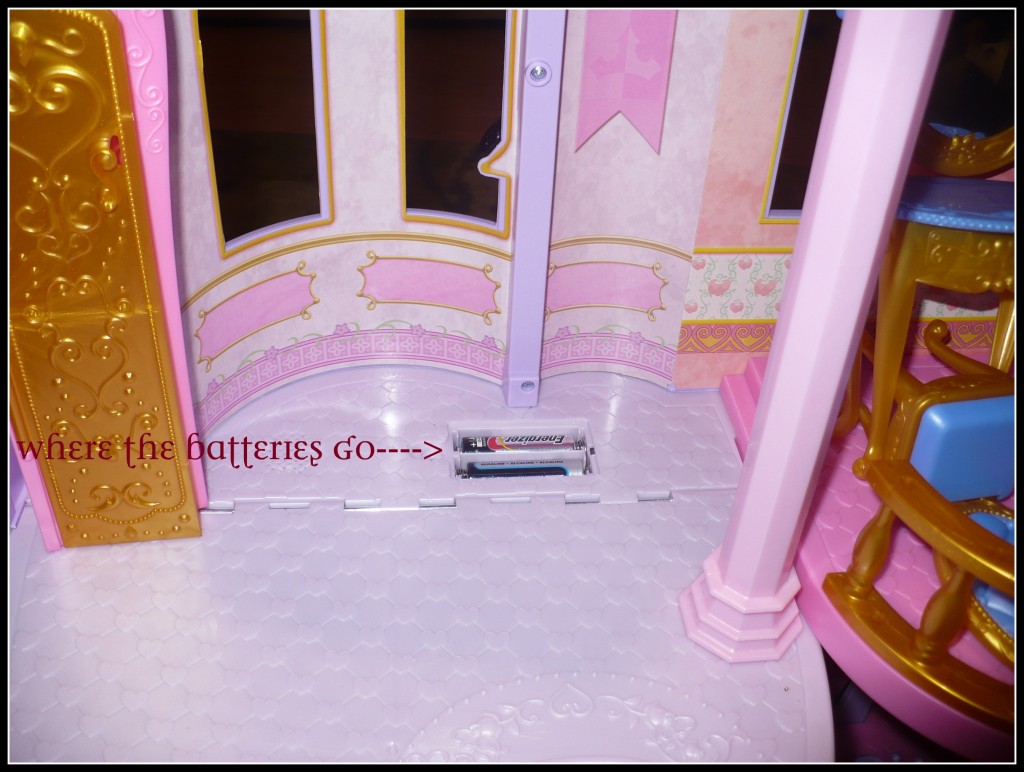 With all of these luxury rooms, my daughters favorite by far is the bathroom! Why? Well, it has a fun bubbly bathtub and when you press the button on the top of the toilet, it makes bubbly sounds! It is a very cool room and that is why my daughter chose that room to live in, if she were a princess!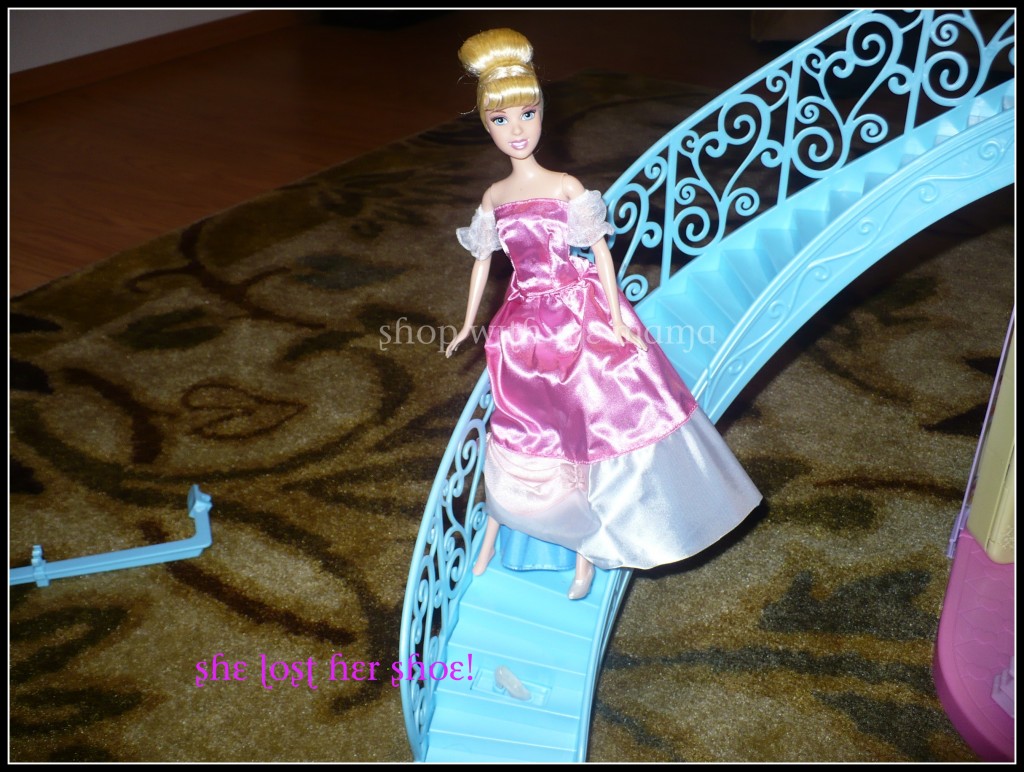 We certainly cannot forget about Cinderella!! She has her own elegant winding staircase and when she goes down it too fast, she sometimes loses her shoe!! There is a special step that she can step on and her shoe will be lost! There is also a fun twirly dance floor on the top floor for all the princesses to dance on! This castle has it all and will keep your little princess fascinated for hours! It did mine!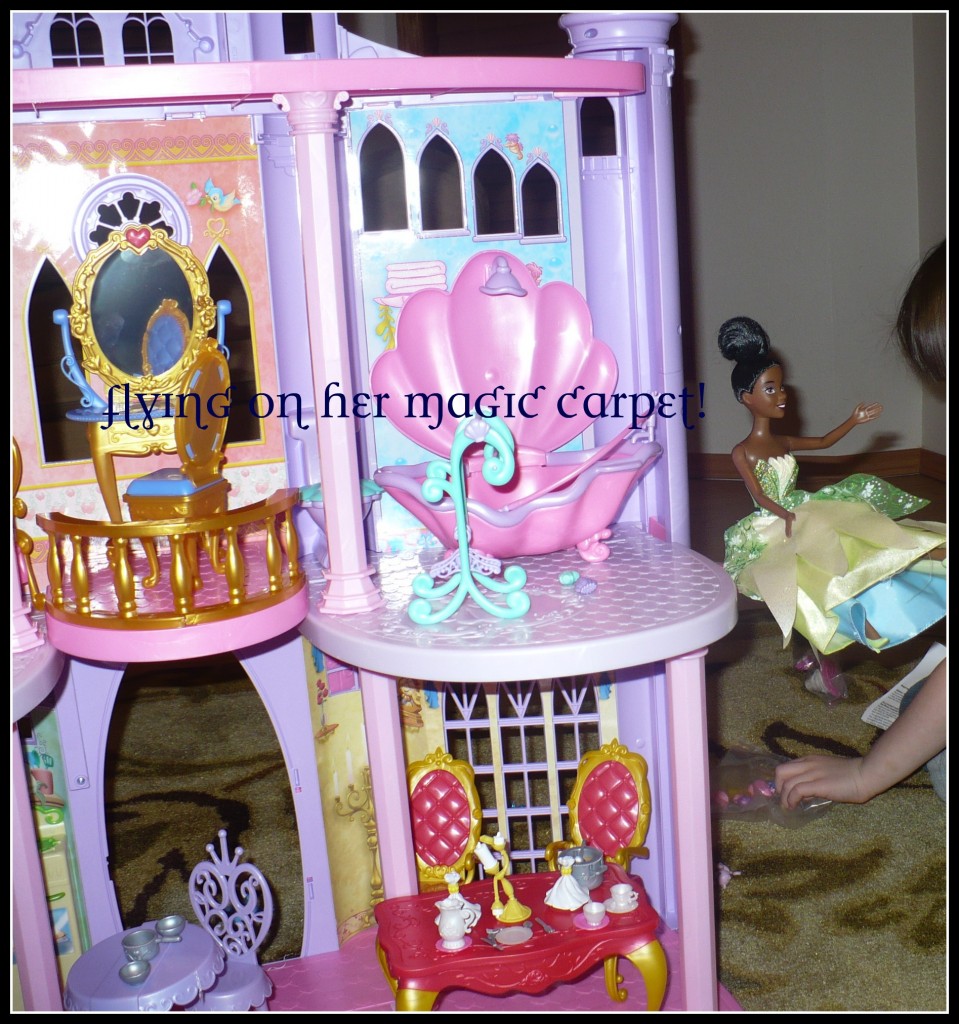 This is a durable castle, it can be picked up by two people and moved from room to room if necessary. It is girly and magical and everything a little princess could ask for in a castle! It has a big front door on it and a little doorbell that you can press to let the other princesses know you want to come in! Too much fun!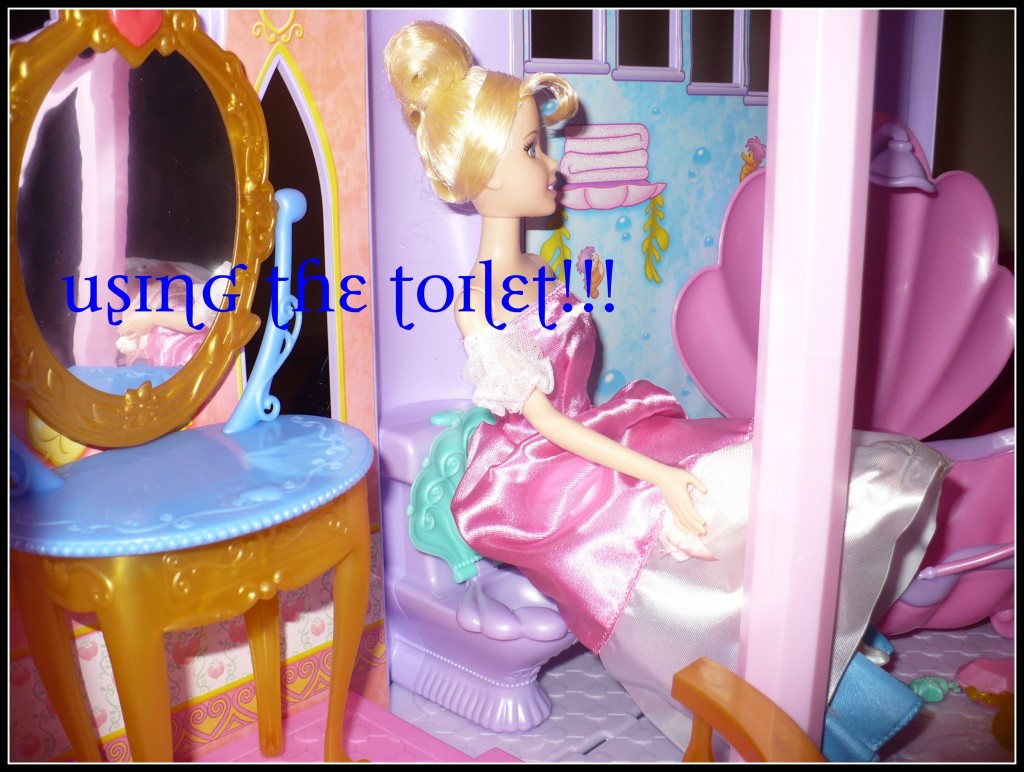 The only thing for me was the setup of this castle. Like I said it is overwhelming, but if you have family or friends that can come over, you can make it a party and have them help you put it together! It has lots of little pieces that can get lost, so I put those pieces in little ziplock baggies when they are not in use. This really helps to keep everything together.
Now onto those princess dolls! We received Jasmine and Cinderella with our castle! They are absolutely gorgeous dolls. Their dresses are reversible, so you can open the backs of their dresses and open them up and fasten them on the back and you have a new gorgeous dress! These dolls bend at the knees and are just so pretty!
Castle Features:
More than 50 different play pieces included
Three stories of princess glam and fairytale fun
Dolls not included
Dimensions (assembled): 45″ height x 41″ width x 11″ depth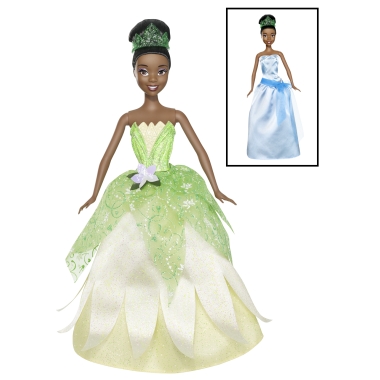 The Disney Princess Doll Collection includes: Cinderella, Jasmine, Belle, Ariel, Snow White and Tiana. Girls can play out their favorite Disney moments or create their own magical new stories with the Ultimate Dream Castle and princess dolls! The dolls all include glittering gowns and gemstone tiaras! The dolls are not included with the Ultimate Dream Castle, they are sold separately.
 Buy
You can purchase the Disney Ultimate Dream Castle and Disney Princess Dolls online on Amazon.com! It retails for $349.99.
I am a Disney Mattel Insider and I get sent products to review. These are my own honest opinions. This post includes my affiliate links.