Reasons Why You Are Not Losing Weight? There are SO many reasons! Ugh. We have all probably been there, not being able to lose those last few pounds. Or maybe we are stuck at a certain number on the scale and just cannot lose any more weight.
I am 5′ 7″, so I am proportioned okay, and have recently lost 20 lbs! So, I am absolutely excited! However, it took me YEARS to actually start working out and staying with it. I was/am the most LAZISET person in the universe, so if I can do it, YOU can too. And, I did ALL (except for squats!), exercises, lying on the FLOOR!
Yep! All exercises I do, are on the floor. I am THAT lazy! But, it worked! I am now 129 lbs (started out at 149!!!!), and I have a cute booty and my body is SO much more firmer and defined!!!
I will NEVER go back, NEVER. You can see the workouts that I do EVERY DAY (yes, I workout 7 days a week and SOMETIMES take ONE day off), by going to my post about exercises for cellulite and saddlebags! WORTH it, I promise!
Back to the post! I researched online as much as I could and I came up with 5 Reasons Why You Are Not Losing Weight. FIVE reasons. That is all. But, they are VERY important and I will tell you why and what I learned. And, I used these tips to lose weight and stay active. This is how it is done, ladies (and gentlemen!).
5 Reasons Why You Are Not Losing Weight
*This post includes my Amazon.com affiliate links.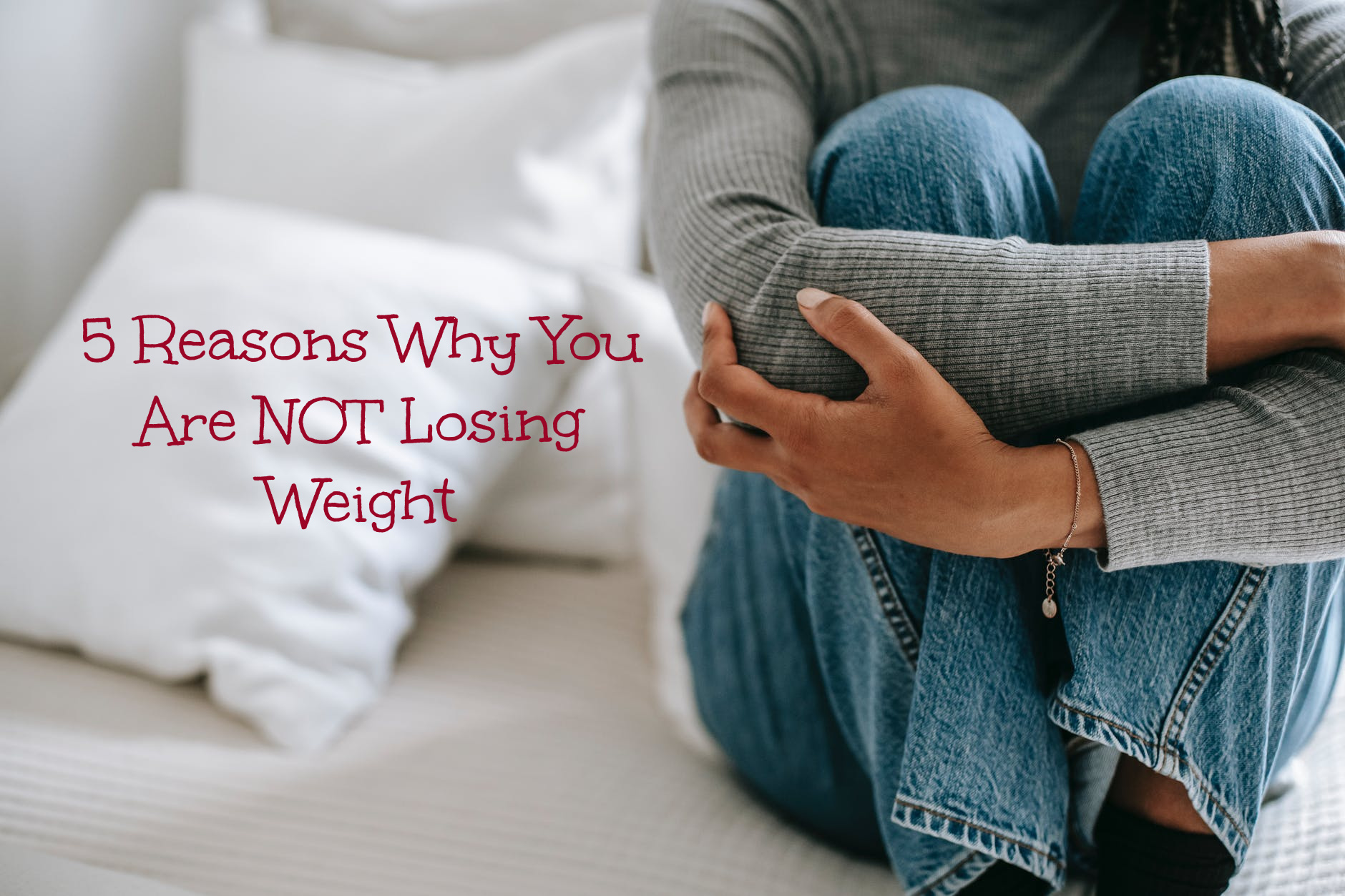 Reasons Why You Are Not Losing Weight
You are not eating enough.

Huh?

Say what? I HAVE to eat to lose weight? That sounds so crazy to me, so I dug further to find out WHY. You need to fuel your body with healthy foods.

According to

weight loss plans

, I have to eat a certain amount of calories each day.

More

protein is a must

to help you rebuild muscles

and burn more fat. 3 small meals a day and healthy snacks in between those meals should do the trick.

You are not getting enough sleep. Ha! I can vouch for that one! I have a toddler who still sleeps in bed with me and my hubby at times and sleeping is not something I get a lot of. Sleep deprivation can really sabotage your weight loss goals and your health. If you are so tired in the mornings, you tend to reach for coffee or energy drinks, or maybe a sweet treat to get you 'going'. That leads to weight gain and poor eating habits. No wonder the scale wasn't moving in the direction I wanted it to…made sense.
Drink water. No kidding. I knew this already, but do I actually drink enough water each day? Nope. I don't, do you? I have bottled water in my fridge, but I rarely reach for them. I don't know why, but I just don't. You are supposed to drink eight 8-ounce glasses of water per day. And, if you drink a whole glass of water before a meal, you will consume less of the meal and feel fuller, faster. Plus, if you drink the amount of water you are supposed to drink each day, it will boost the number of calories burned. Interesting…
Anxiety. Yup. I have that, BIG time. What do I do about that? Not much. I have tried everything to get rid of the dreaded anxiety, ugh! But, that can play a big part in not being able to lose weight. Why? Because you are not allowing your body to 'let go' of the pounds. Anxiety does a lot to people, it is so bad for your health and your body 🙁 I am going to try deep breaths and I heard yoga is a REALLY good thing to do.
You are too focused on the SCALE. I know I am! So, when I moved, I purposely put that damn scale in a box, UNLABELED. I hate that scale and it certainly hates me! Why use it if it makes me feel bad about myself? Concentrating too hard on those stupid numbers on the scale (because that is all they are, are NUMBERS), will really get you down, if you don't see them moving. Start thinking about how your clothes are feeling and let that give you motivation, NOT that scale. Throw it away, like NOW.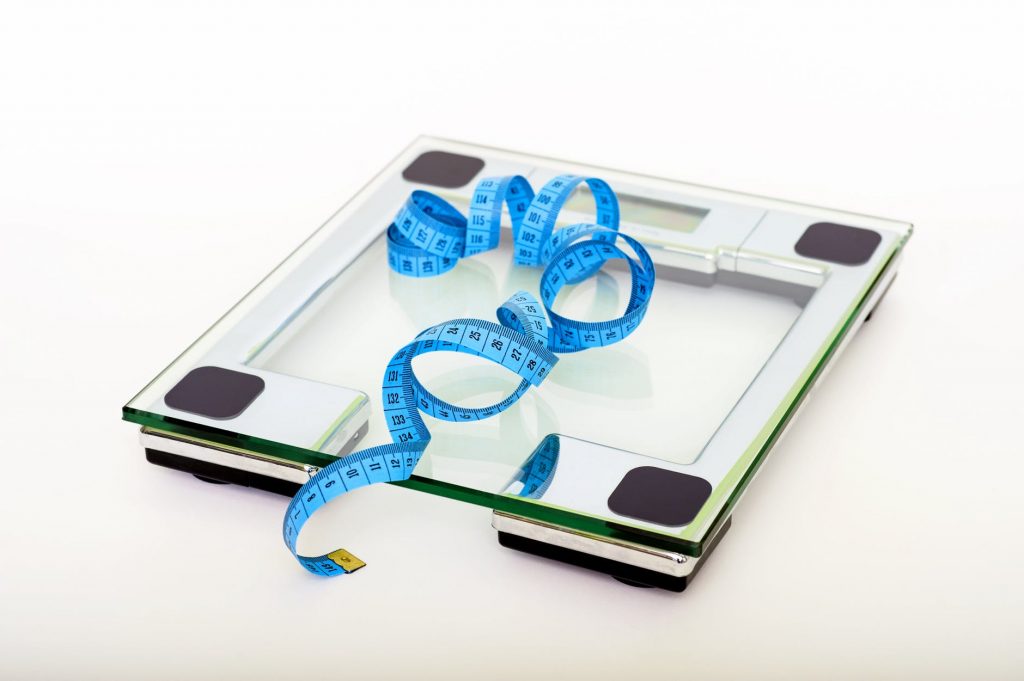 How is what I just said, for motivation? I know some of those were definitely 'eye-openers' for me. I am so happy with my results so far and will never go back to being flabby, ever. Do you have anything to add to '5 Reasons Why You Are Not Losing Weight?
Hmmm… maybe I am on to something…
PIN IT