In this post, we will talk about the Art and Science of Mixology! Fun, right? I think so! If you ask any cocktail lover, the secret to a good cocktail is the tension – a perfect balance between all elements. While flavors are important, their essence goes out the window if the cocktail is out of balance. That is to say that cocktail making is both an art and a science.
Enter mixology.
Art and Science of Mixology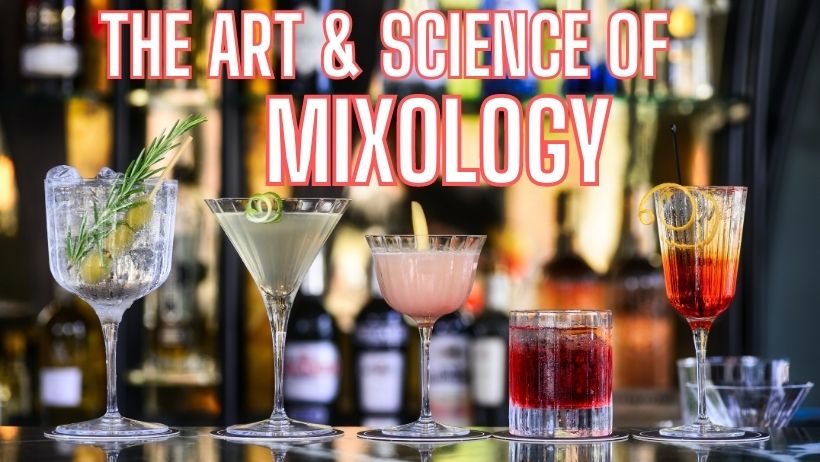 Mixology is mixing different ingredients in the perfect ratio to make people's favorite cocktails. Keep reading to find out more about mixology.
Is Mixology the Same as Bartending?
There has always been a huge misconception that mixologists do the same job as bartenders. That's far from the truth. A bartender serves drinks to customers. On the other hand, mixologists invoke their creativity and technical expertise to create cocktails and tweak existing recipes.
Mixologists employ various techniques to create the perfect drink, such as shaking, blending, and stirring. The choice of a technique depends on the ingredients. For instance, shaking is the best option if the ingredients have varying densities. On the other hand, mixologists can go for stirring if the ingredients are of similar density.
The History of Mixology
Surprisingly, mixology is not a new concept–it goes several years back. However, it wasn't until the 19th century that mixology was seen as a real profession. The first cocktail wasn't published until 1862, featuring recipes for drinks like Egg Nog and Mint Julep.
However, several bars and speakeasies were forced to shut down a few decades later. That was such a blow to mixology as a career. Once the prohibition ended, mixology came back to life. Fast forward to the present day, mixology is a well-respected career.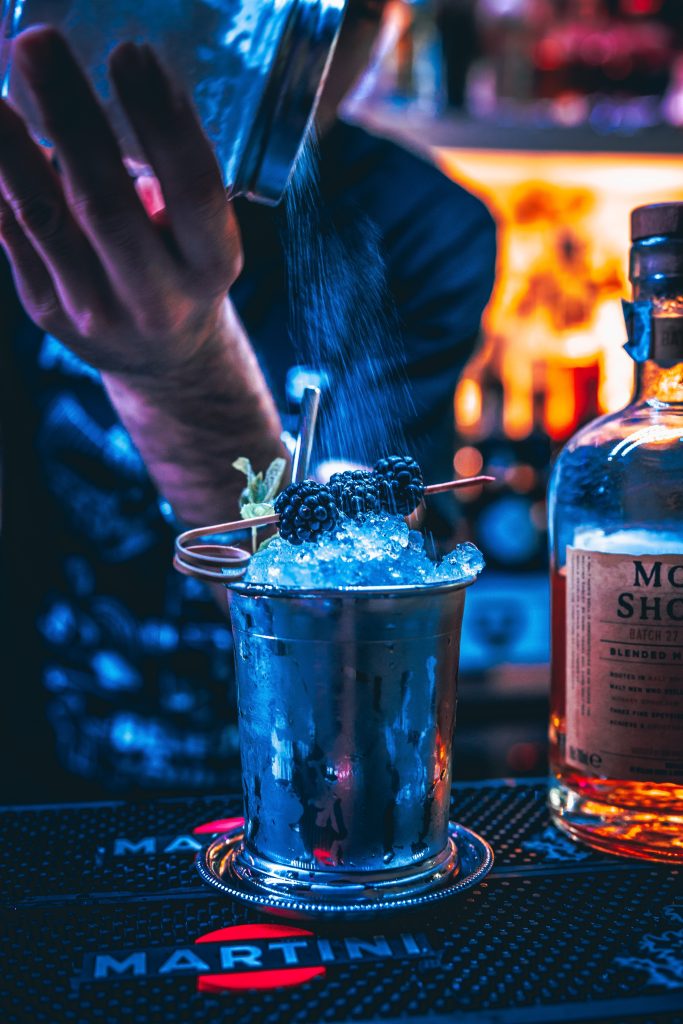 Preparing a Cocktail at Home
Mixologists are known for their next-level creativity. But what happens when you want to fix a quick espresso martini at home? Even without formal mixology training, you can make a delicious cocktail as long as you have all the espresso martini ingredients. Just remember to use quality ingredients for the best results. Remember, practice makes perfect. However, if you follow the recipe carefully, you will probably get it right the first time.
Oh, and the glassware matters. While there is no law against enjoying your cocktail from a coffee mug, where is the elegance in that?
The Evolution of Mixology
The field of mixology is constantly evolving. Professionals are experimenting with new ingredients each day, leading to the discovery of incredibly unique flavors. Another thing to take note of is the integration of technology in mixology. A good example is the use of molecular mixology techniques. That is just the beginning, and with how things are going, we can expect even more technological advancements.
While still on the topic of technology and mixology, the rise of social media has given mixologists a chance to display their prowess. They can showcase to the world what they are capable of and get inspiration from other professionals from all over the world.
Becoming a Mixologist
Does mixology sound like something you would love to make a career out of? There are ways you can get there. You can start by taking a mixology class—in person or virtually—to learn the basics. You can then improve your skills by enrolling in a mixology training program. Some programs will give you a certification at the end of the training.
Besides training, you also need some attributes to make a good mixologist. One of those attributes is intentionality. When creating a menu, you have to curate everything carefully and intentionally to meet the needs of specific clientele. It would also help if you were laser-focused since a slight mistake could ruin everything. And voila! You will be a perfect mixologist!
Do you have anything you want to add to my post about the Art and Science of Mixology? If you do, please leave me a comment below! Yay!