*The Gunsmoke Cocktail Inspired By John Wayne. This post includes my affiliate links. Permission to share the recipe.
Duke Spirits holiday cocktail, The Gunsmoke, is awesome! The bourbon was created using John Wayne's handwritten notes and is made from the highest quality ingredients and aged in charred, new American oak barrels. This cocktail is sure to impress all your guests this holiday season!
But, before I get to this recipe (see below!) I wanted to say we sure did love John Wayne! We went to see John Wayne's grave and that was a special moment for us.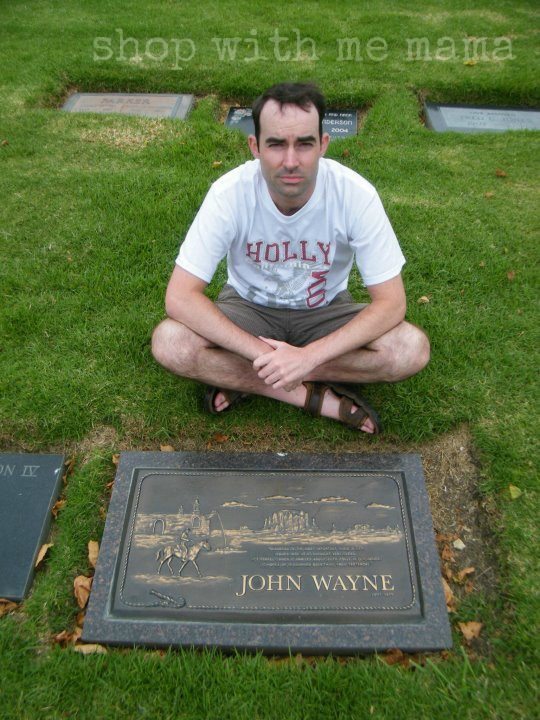 We also love all the old John Wayne movies (True Grit is my favorite!) and watch his movies all the time! Are you a huge fan of John Wayne too?
Some Johne Wayne Facts:
John Wayne's original name was Marion Morrison. He was born on May 26, 1907, in Winterset, Iowa, and passed away on June 11, 1979, in Newport Beach, California. He was 72 years old when he died.
He died battling cancer for over a decade. John Wayne was buried in Pacific View Memorial Park in Corona del Mar, California.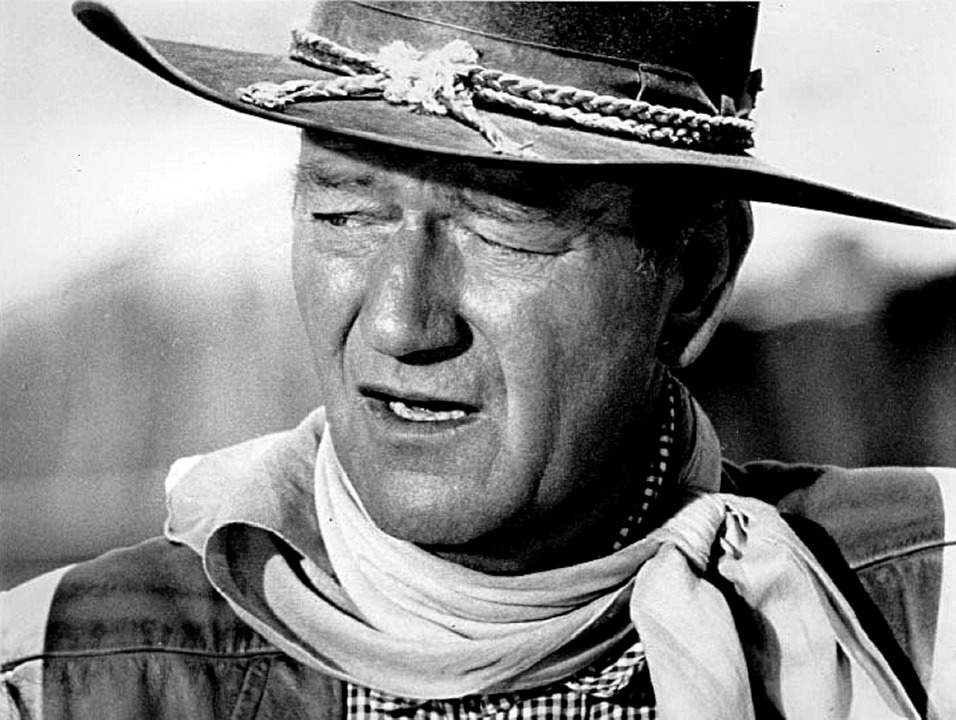 He was known professionally as John Wayne and nicknamed "The Duke". His first leading role was in Raoul Walsh's Western The Big Trail (1930), an early widescreen film that was a box-office failure (can you imagine?). Only leading roles in numerous B movies followed during the 1930s, most of them also Westerns.
However, John Wayne's career became successful with John Ford's Stagecoach, which made John Wayne an instant star! John Wayne starred in 142 motion pictures before 1939. 83 of John Wayne's movies were Westerns. His last public appearance was at the Academy Awards ceremony on April 9, 1979.
Now for the yummy holiday cocktail, created using John Wayne's handwritten notes!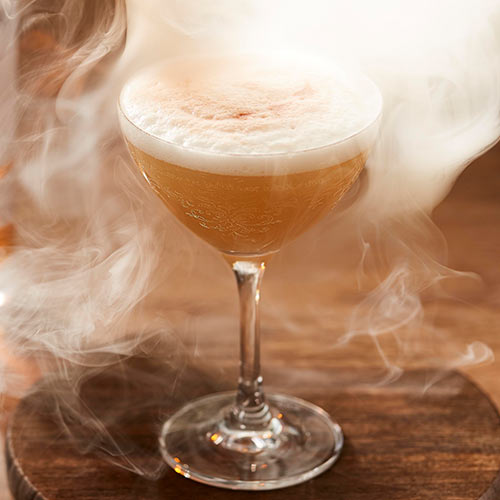 The Gunsmoke Cocktail Inspired By John Wayne
INGREDIENTS:
1 1/2 oz Duke Bourbon
3/4 oz Fresh Bayleaf Syrup
3/4 oz Yuzu Lemon Blend
2 Dashes Elemakule Tiki Bitters
Instructions:
Dry shake all ingredients then add ice and shake vigorously then strain into a small coupe. Next, place the cocktail under a glass cloche and fill the cloche with cherry wood smoke from a smoking gun. Let sit for 30 seconds then enjoy!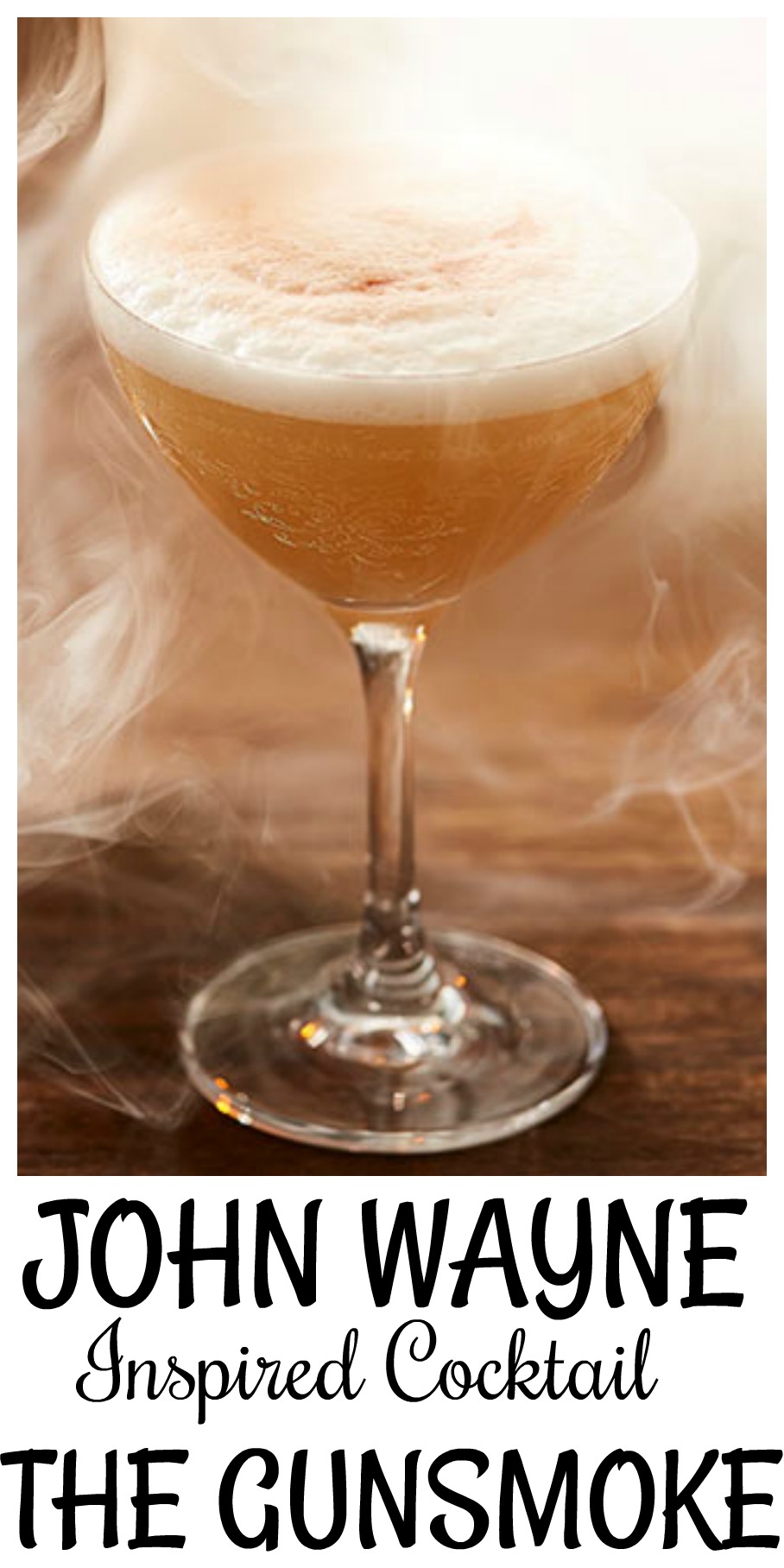 Check out more recipes for yummy cocktails, here!
Were you a John Wayne fan? What do you think of The Gunsmoke Cocktail Inspired By John Wayne?