*Helpful Dorm Decorating Tips. This post includes my affiliate links.
After graduating high school, college-bound young folks are both excited and perhaps a little apprehensive about starting their new lives away from home. The summer will fly by and before they know it, it will be fall and those graduates will be thinking about how to decorate their dorm rooms. I have some dorm decorating tips for you, below.
Although many young adults might not expect it or admit it, it is not uncommon for them to feel homesick their first year away at college. Setting up their dorm rooms to be a home away from home can help students be more successful in college. They will still miss their friends and family but it will help if they decorate their dorm room like their room at home.
Dorm Decorating Tips
Bring Pictures and Personal Mementos
One great dorm decorating tip is to bring pictures! Nothing can remind you more of your loved ones than pictures of them. Make sure you choose plenty of photos of not only family and friends, but also some pictorial representations of your favorite vacations, fun parties, or other activities you enjoyed. Do you have any sports trophies, award certificates, or other memorabilia that are important to you? Bring some of them with you to give you comfort and remind you of home.
Your Bedding
You want your dorm bedding to be comfortable, but you also want to like the way it looks. Some parents send their children off to college with extra sheets and comforters from home. If you would prefer something different, all you need to do is purchase a duvet cover. Duvet covers not only keep your comforter clean, but they also change the look of your comforter.
For instance, if you like vibrant colors or unique designs, choose a cover that reflects your tastes to give your bed the look you want. You should also bring or buy a mattress pad for your dorm room bed as it will not be as comfortable as your bed at home. Getting a good night's sleep is very important in college so that you are alert and better able to get good grades.
I love the bedding you see below by MyBeddesigner! So comfy looking!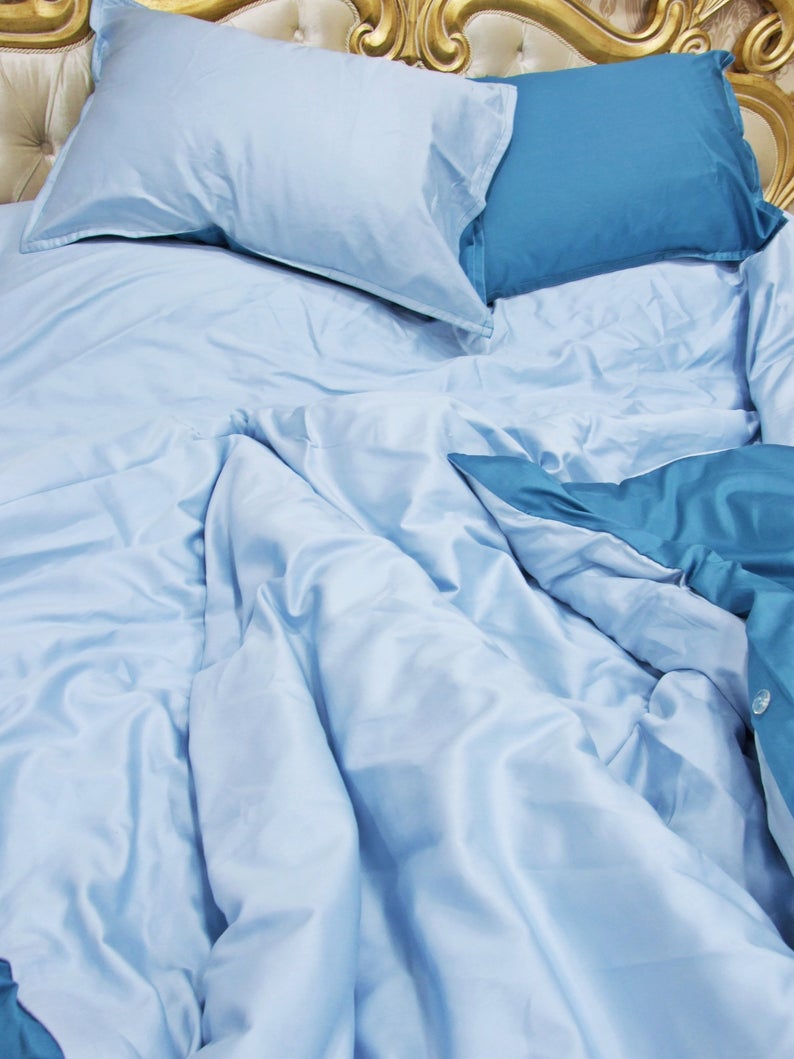 Decorate Your Walls
Most dorm room walls are boring and either painted stark white or made of cinder block. Hang some of the pictures you brought with you on your dorm walls. You can also bring with you from home or purchase posters of your favorite movies, bands, or TV shows. These can become conversation pieces with new friends you meet and will make your room much cozier. Grab the cute dorm wall decor you see below, by SLTCreativeDesigns, on Etsy!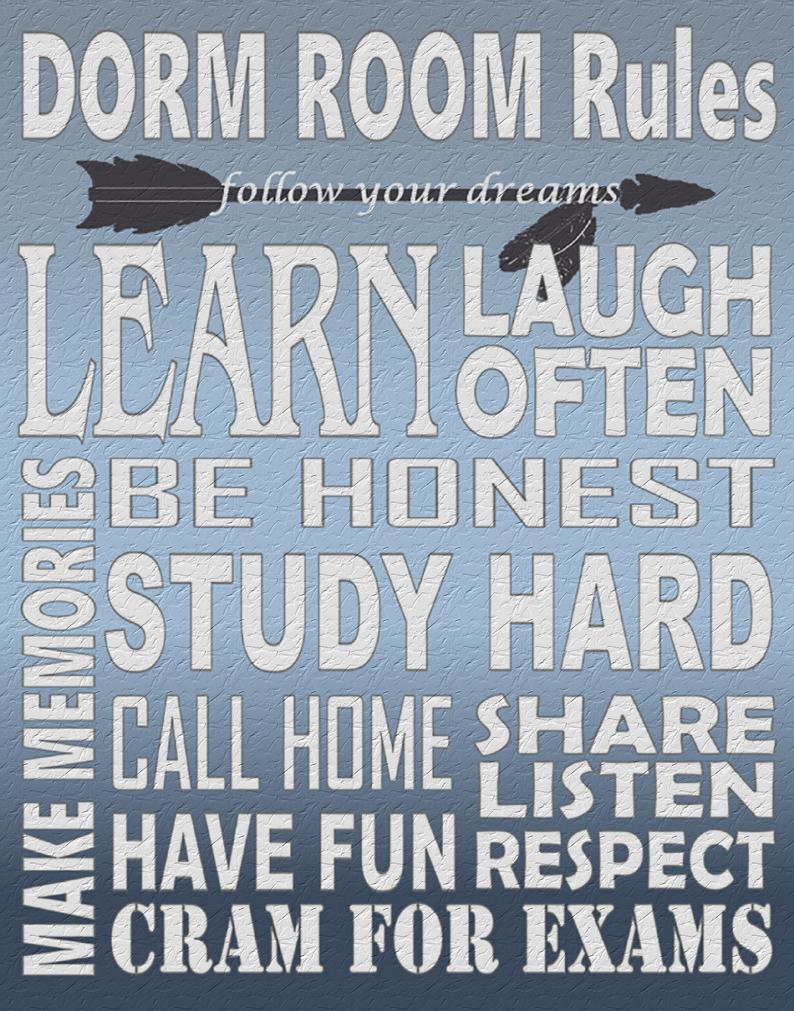 Or this cute framed wall art from PaperFoxStudios! Love it!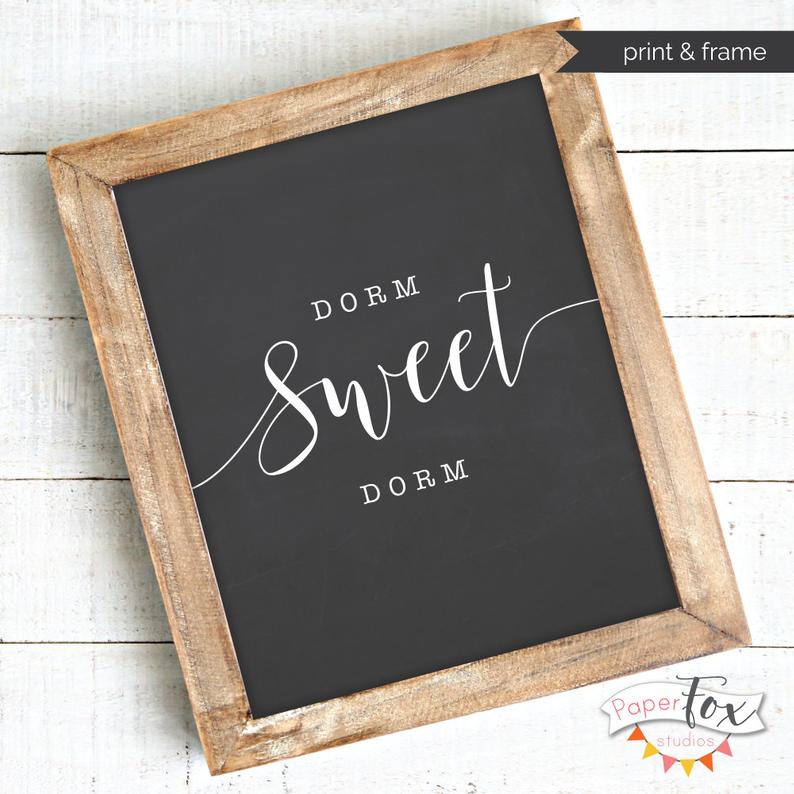 Maximize Your Space
Most dorm rooms are notoriously small and much smaller than your room at home. In addition, most people have to share that small room with a roommate. You are going to have to get creative to find space-saving items. Ask your friends or family members if they have any suggestions.
When you go to your college orientation prior to moving into your dorm, take notice of how others have made the best use of their space. BuzzFeed suggests storing your shoes in your bed skirt. It serves a dual purpose of creating unexpected storage space but also hides your shoes.
Love the look of this wall terrarium from NewDreamWorld!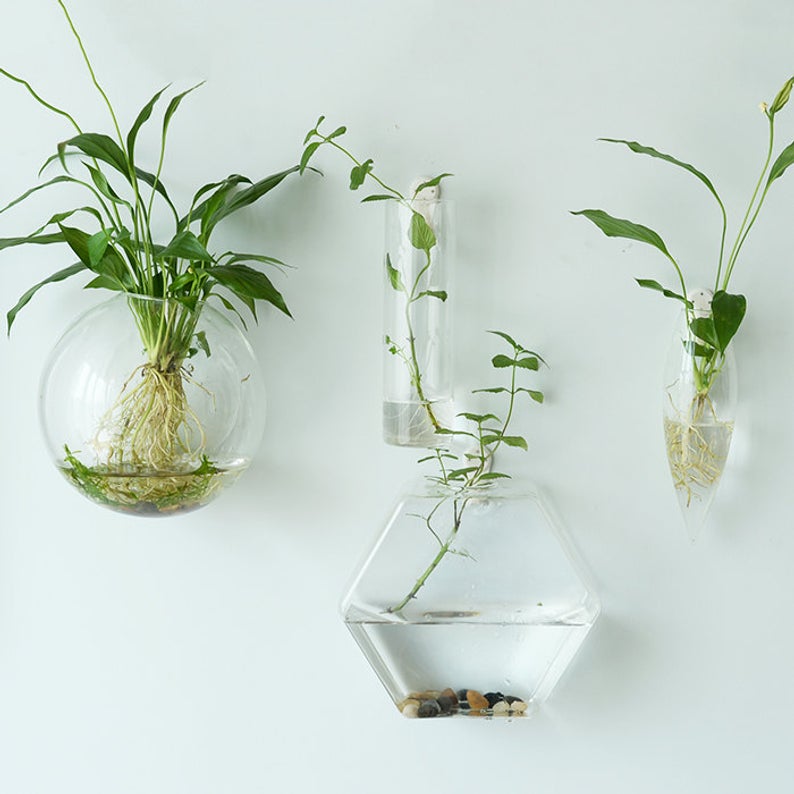 Bring Your Own Coffee Maker
When living at home, it is easy to go into the kitchen and make a cup of coffee. When you are living in a college dorm, do you really want to have to leave your room as soon as you get up before you shower and get dressed to get your morning cup of coffee? If you have an extra coffee maker at home, bring it along with you.
If you don't, you can purchase a small one and while you are at it, buy some coffee. It is much easier to go to a store once in a while to buy coffee that you can make in your own coffee maker than having to run out every time you want a cup of coffee.
Keep Essentials in Stock
When you live at home you are used to going into your bathroom to grab a tissue, a band-aid, a cotton swab, or dental floss. These are small conveniences we usually take for granted. When you are in college, you can still have these conveniences but you have to plan ahead and make sure you have all your essentials in stock.
You might also want to stock up on some snack foods and drinks so that you don't have to run to the dining hall every time you are hungry or thirsty. Some college students like to keep breakfast items like oatmeal or cereal in their rooms.
Going away to college helps you become a responsible, mature, and well-rounded adult. You will be exposed to many different people and many different ideas. It will unlock opportunities, help you become more independent, and open your eyes to the world. Hopefully, with these dorm decorating tips, your college student will be feeling more at home, in their dorm room.
Set up and decorate your dorm room to make you feel comfortable and like you are home so you can take advantage of your wonderful college experience. Don't be sad, make your dorm room homey! Here are more decorating ideas on how to decorate your dorm room.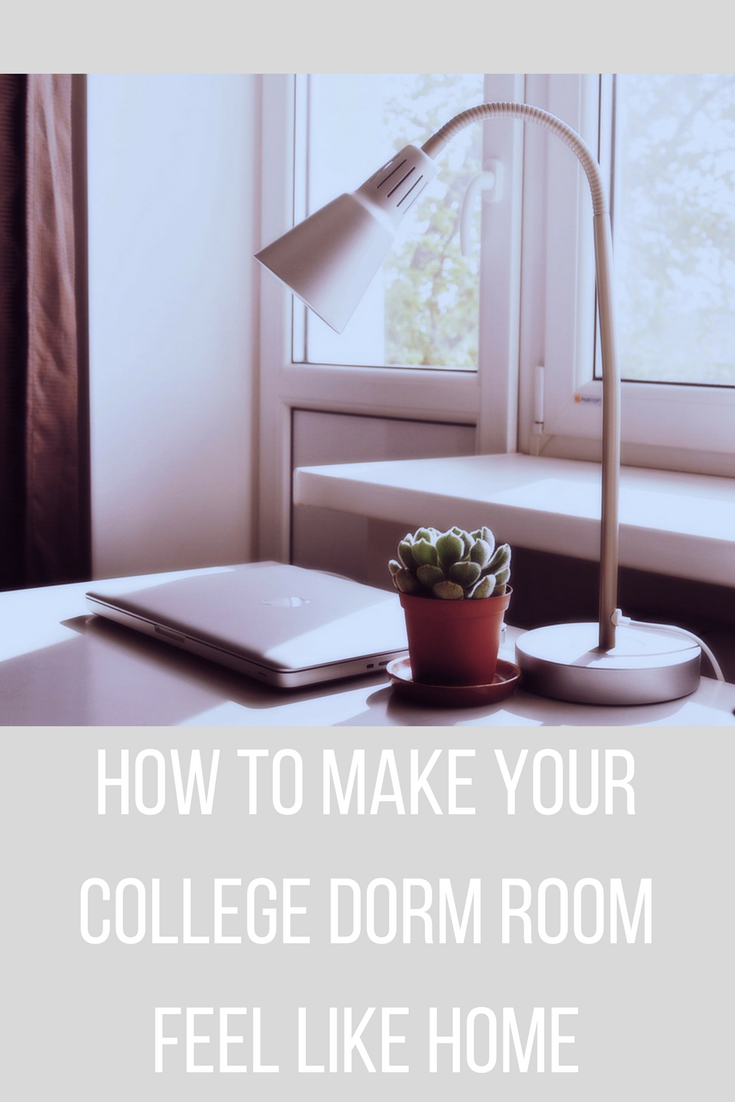 Do you have any dorm decorating tips you would like to add?