Do NOT Buy From OCM!
I wanted to update my blog post because this company sucks! I advertised for them and I hosted a giveaway for them and they NEVER shipped out my winners prize! I contacted them privately about 5 or 6 times. Then I reached out on social media several times. They replied to me on Facebook apologizing but then ignoring my messages after that. So, they are well aware of me trying to contact them! I also read the MANY reviews on their Facebook page and on the internet and the reviews are horrible saying they never ship out orders or when orders are received they are SO late it is crazy. I should have done my research when agreeing to work with this company, such a shame!
So, DO NOT buy from OCM because if you do, you will either never receive your item and you will be ignored after you submit your payment OR you will receive your item 8 months later! Bad customer service and a terrible company overall. I am sorry I did not do my research on them before posting about them.
Also, if you search the internet, you will see how HORRIBLE their reviews are! So, it is not just me trying to 'smear' their name. It is up to me as an influencer to let my readers know when a company is not recommended from my own experience! Just do your research and decide for yourself, but be warned.
Please tell your friends and family members Do NOT Buy From OCM! Thank you!
Kim
Now that the end of the school year is all wrapped up, high school seniors are thinking ahead to their first days on their college campus — and parents are already getting stressed out about the cost and concerned about their kids being far from home. Below, you will find my top 5 dorm room essentials your college student NEEDS from OCM!
Top 5 Dorm Room Essentials Your College Student NEEDS
College dorms can be an exciting and fun experience, but they also come with their own set of challenges. From having to share a room with your roommate (possibly someone you never met before!) to the lack of space in general, it can get frustrating at times. This blog post will provide 5 items that every college student needs in his or her dorm room.
*This post includes my affiliate links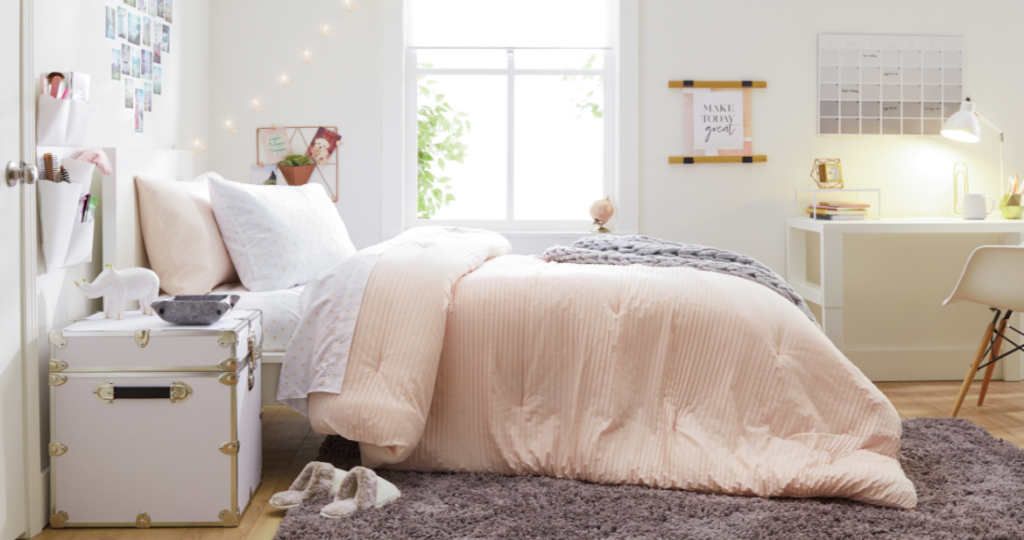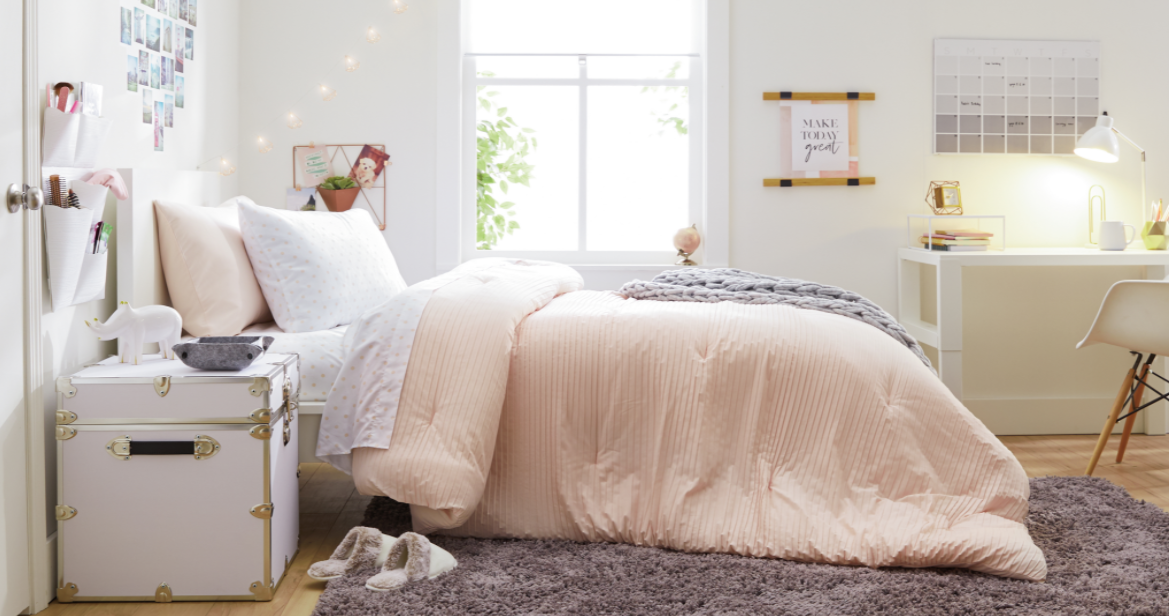 Here are a few of our top dorm essentials from
OCM
that will help parents feel more comfortable sending their kids off to school, knowing that they have everything they need:
Value Paks – a one-stop-shop option to make sure students have everything they need to sleep soundly on move-in day! OCM has these on their site. These packs include everything your college student will need from bedding and pillows to kitchen essentials and bathroom items, these value paks are a must-have!
Shower bundle with showaflops – help new students feel more comfortable navigating shared dorm room bathrooms with all of the essentials! These shower bundles are perfect because they include pretty much everything your college-bound student will need in the shower.
Rhino™ Armored Storage Trunk – this MVP (Most Valuable Product) serves as secure storage, a coffee table, end of bed accessory, ottoman, bench, and step stool all in one! This comes in an array of colors to match your college student's decor and style.
Chunky Knit Throw – Give your student the gift of comfort with a stylish, cozy throw blanket. This Chunky Knit Throw is a student favorite and it is SO soft and comfortable!
Medify MA-15 Air Purifier – medical-grade air filtration for small rooms with its sleek and simple design
Value Paks
Get set for move-in comfort and style with the Dorm Starter Kit from OCM. Comes stocked with everything you need to get your dorm room ready for the year, all in one convenient starter pack. From Twin XL bedding to super-soft bath towels – and there's more included in this 16-piece Pak – you're good to go.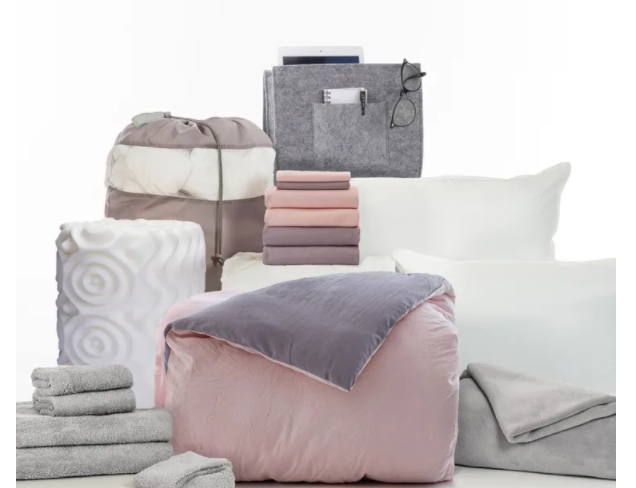 Package includes:
2 extra-long flat sheets
2 extra-long fitted sheets
2 standard pillowcases
1 extra-fluffy machine-washable pillow
1 extra-long reversible comforter
1 Twin XL quilted mattress pad
1 extra-long microplush blanket
2 all-cotton bath towels
2 matching cotton hand towels
2 matching cotton washcloths
There are different value paks to choose from, with different things in them, so be sure to check them all out!
The Value Paks start at $109 and go up from there!
Shower Bundle with Showaflops!
This college bath bundle is your dorm shower solution. This set includes everything you need for a shared bathroom. Keep all your shampoo, conditioner, body wash, and toiletries neat and organized in your own portable mesh tote. The mesh allows for water to drain right through, and cleans easily.
It's generously sized with lots of pockets to make storing all your shower stuff neat and easy. A 6-piece cotton washcloth set is perfect for college. Six extra washcloths to use in the bathroom or for small cleanups. And the most necessary dorm bathroom essential: anti-microbial Showa Flops. Whether you're in a suite with a shared bathroom or trekking down the hall, shower shoes are a must-have!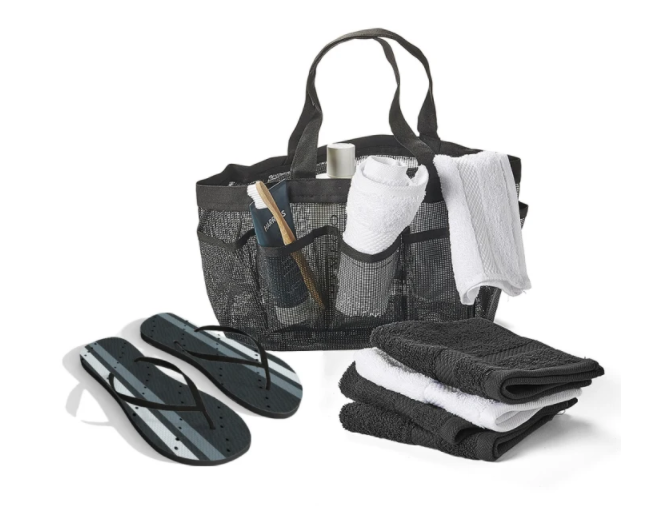 Shower Bundle Includes:
One mesh shower tote
One 6-piece cotton washcloth set
One pair Showa Flops Showa Flop Sizes: -Medium (7-8) -Large (9-10) -X-Large (11-12) -XX-Large (13-14)
The Shower Bundles Retail for $30.00
Rhino™ Armored Storage Trunk
Take it from past students, the Rhino Trunk is the MVP of your room (Most Valuable Product). It serves as secure storage, a coffee table, end of bed accessory, ottoman, bench, and step stool all in one. It's also the place you put stuff during parents' weekend that you don't want them seeing. Made in the USA by Rhino, it's the most rugged trunk for college.
Its constructed from steel hardware, 3/8" Baltic Birch plywood, and an Armor nylon canvas exterior that deflects liquids, dents, and scratches. It features a specially designed soft-close safety lid stay to keep the lid from slamming shut on fingers. Rhino Trunks exude quality and are strong enough to jump on! The Large is the most popular size for dorm rooms.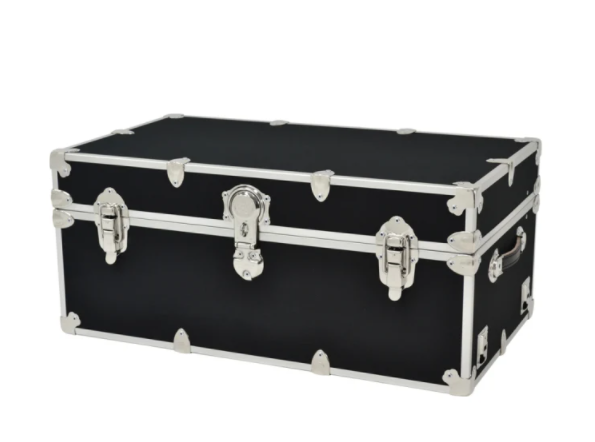 Add wheels and save your back! Rhino's specially designed wheels can be installed on your trunk anytime; anywhere in a matter of seconds. They're extremely easy to use! No tools are required! They don't add any extra height to the trunk. Once you put them on simply lift the handle on the opposite end of the trunk and start wheeling it away. Not only are these storage trunks easy to transport, but they are spacious and hold plenty of stuff securely in your dorm room.
The trunks start at $89.99 and go up from there. Add Snap and Go Trunk Wheels for an extra $27.95.
Chunky Knit Throw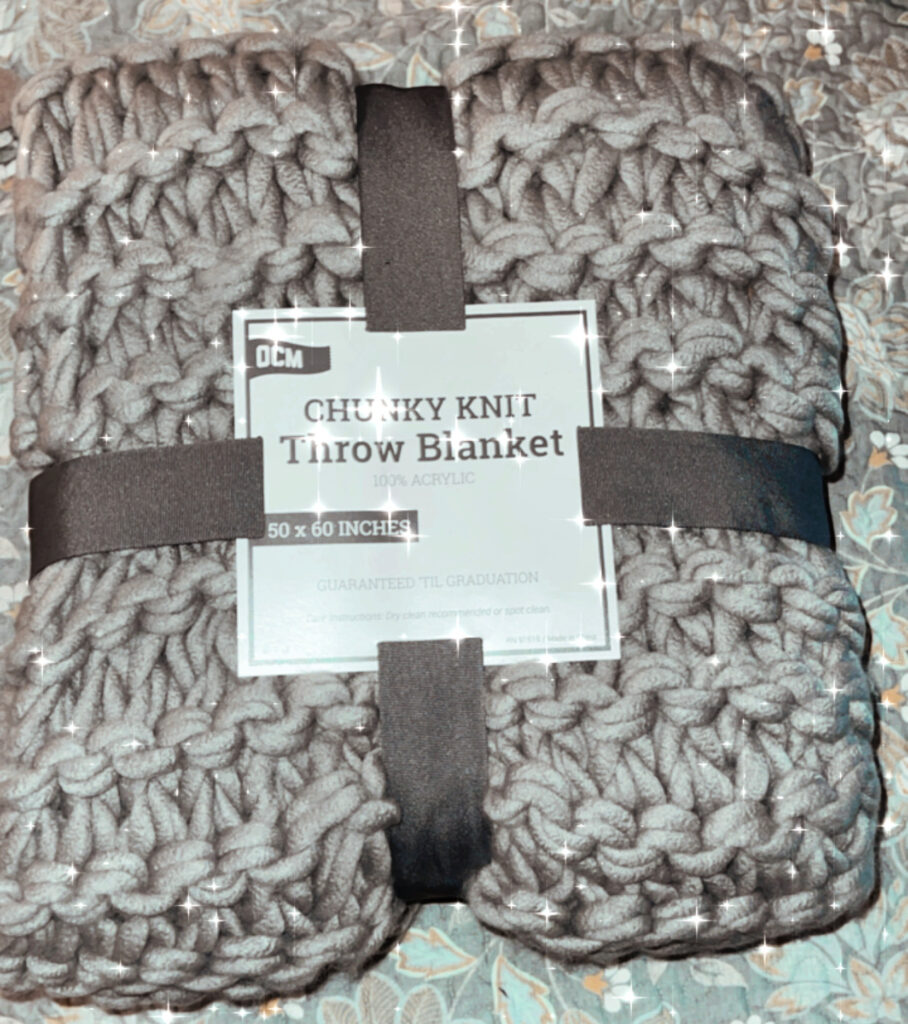 This is it, the chunky knit throw! This is that fabulous oversize throw blanket you saw on Pinterest. Oversize yarn is woven to create a stunning texture that is super soft and comfortable. Just imagine getting cozy with this blanket for a night of studying or socializing with friends.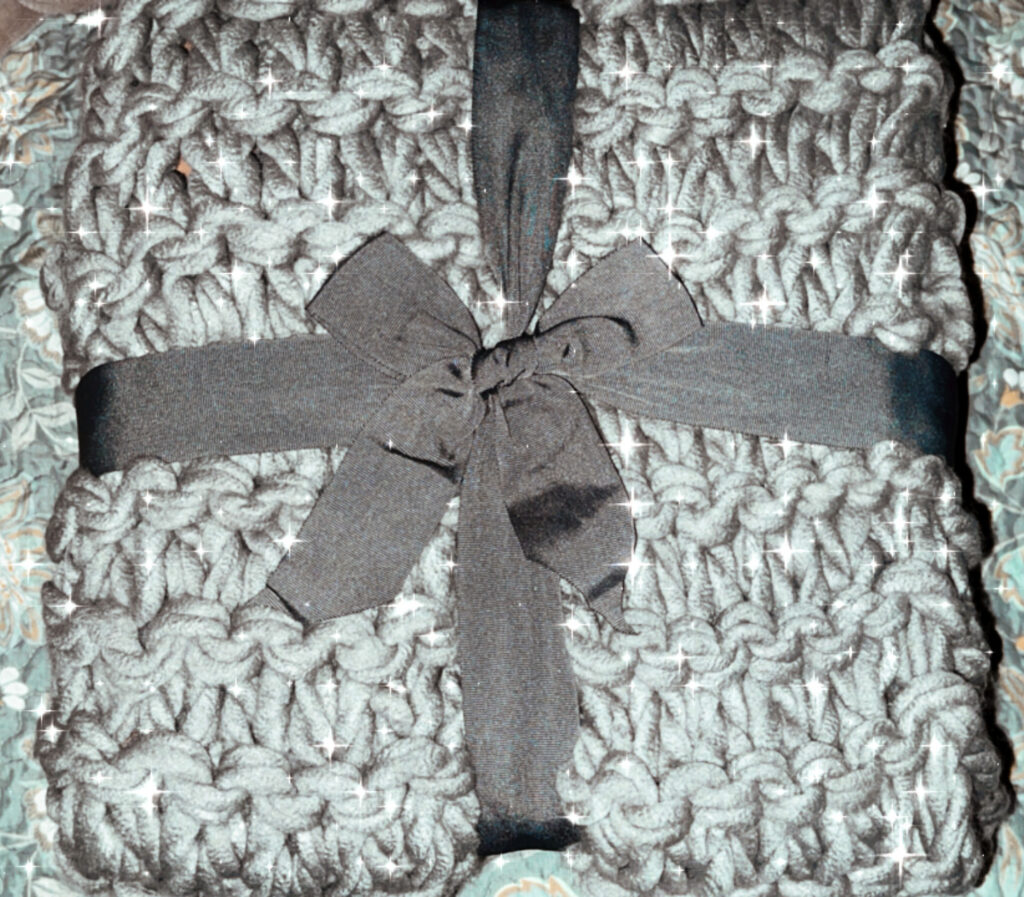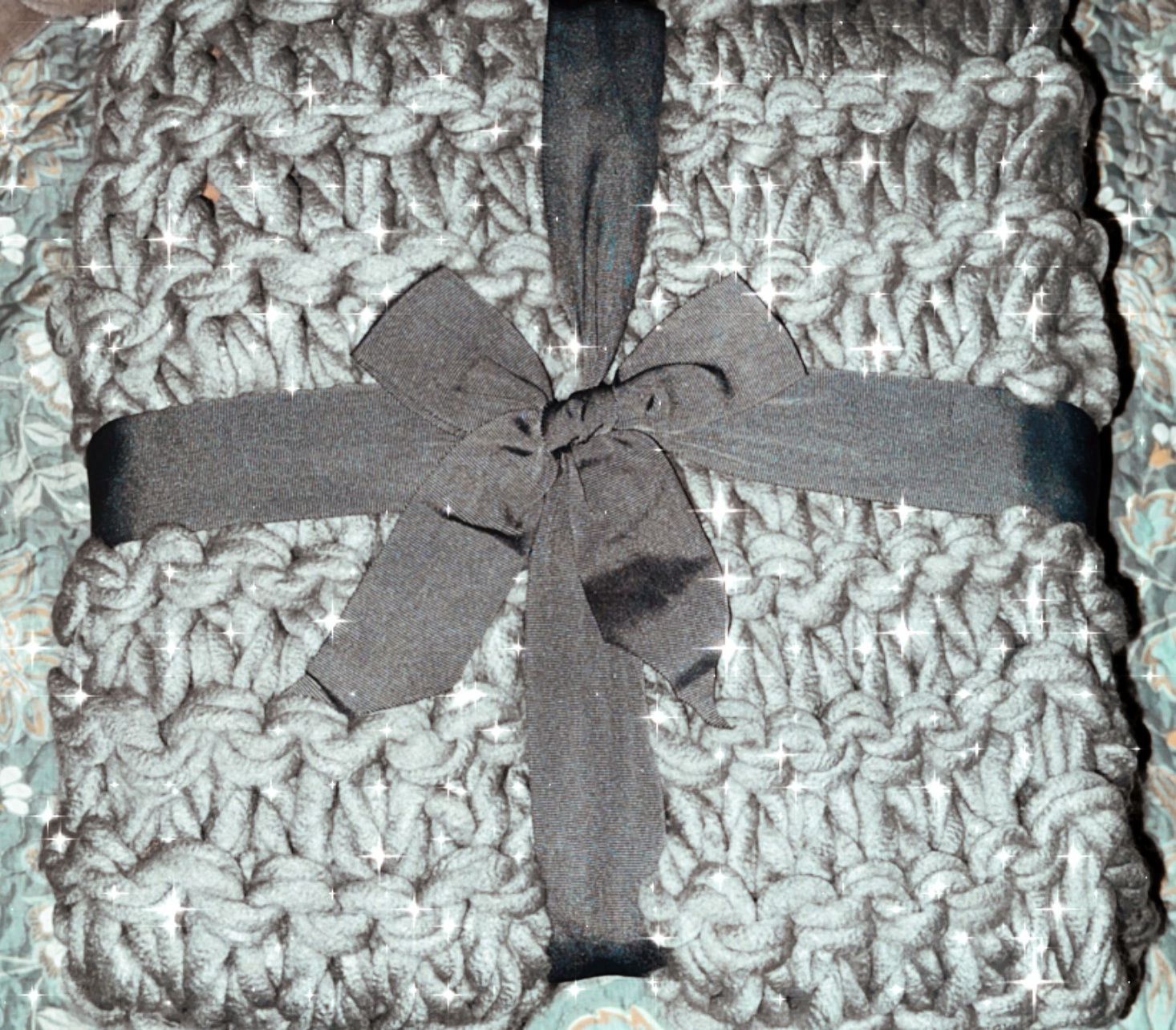 And it's a full 50 by 60 inches, so you can stretch out on your dorm bed with it. I love this knit throw and use it all the time. It is a nice size, a really nice size and it is SO warm and soft! Every college dorm room bed needs one of these!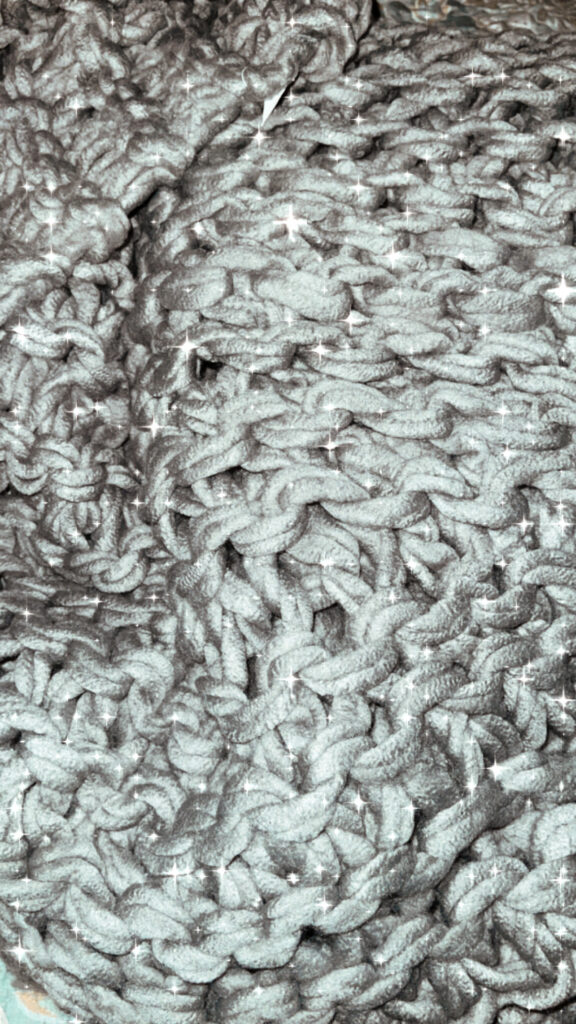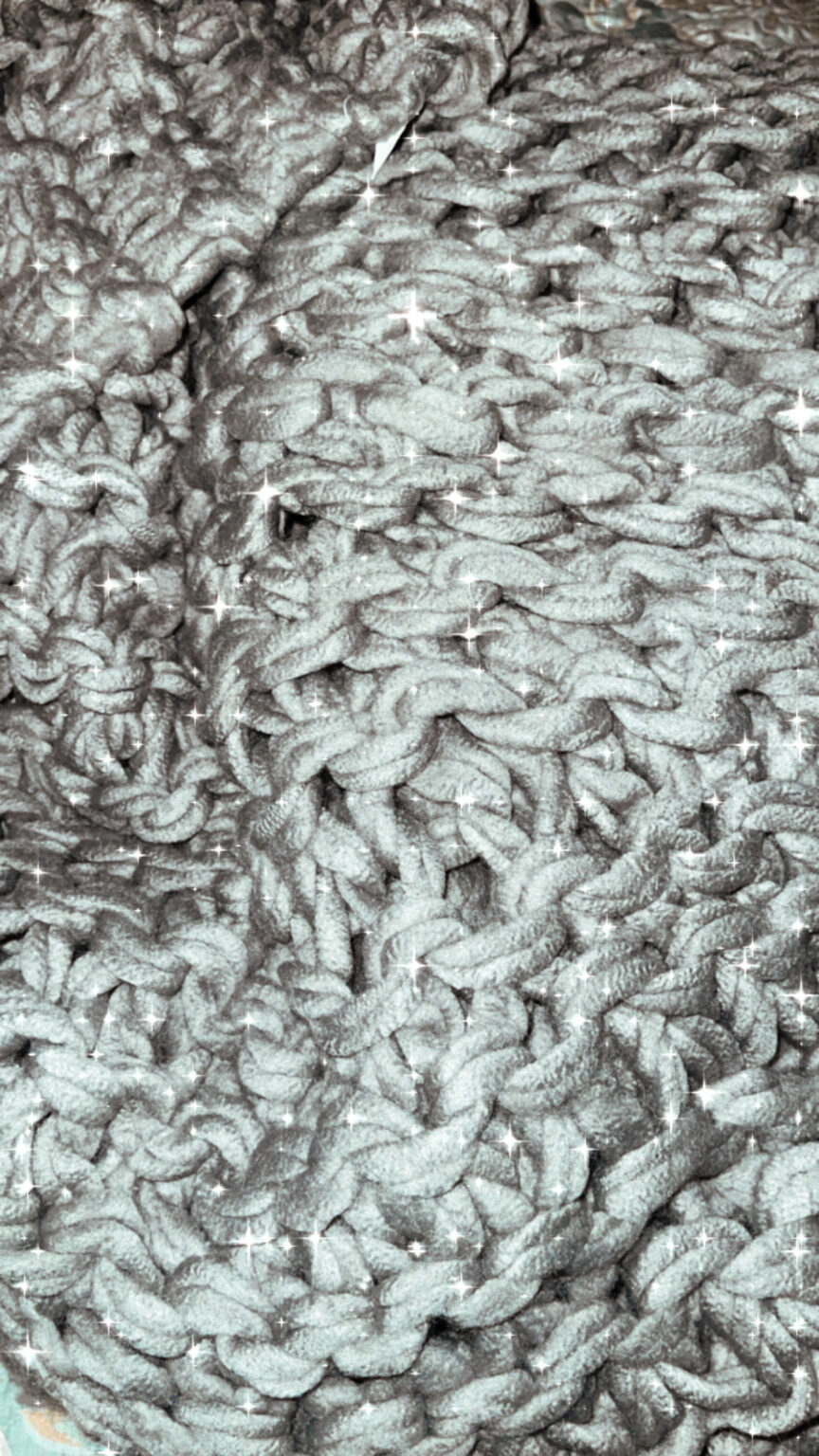 The Chunky Knit Throw retails for $69.95
Medify MA-15 Air Purifier
Whenever you are in a new place and around a bunch of people, it is a good idea to take safety precautions. The Medify MA-15 Air Purifier can help keep those pesky germs at bay and purify the air you breathe. The Medify MA-15 Air Purifier makes medical-grade air filtration affordable for small rooms with its sleek and simple design. Perfect for small to medium size Dorm Rooms.
Features:
• Medical Grade H13 True HEPA Filter (higher rated than True HEPA) 99.9% particle removal. H13 True HEPA is considered medical-grade air filtration.
• Power packed performance with the Clean Air Delivery Rate (CADR) of 150, cleans up to 165 sq. ft. every 15 minutes, and cleans the average size dorm room every 20 minutes. This comes in two colors; gray and white.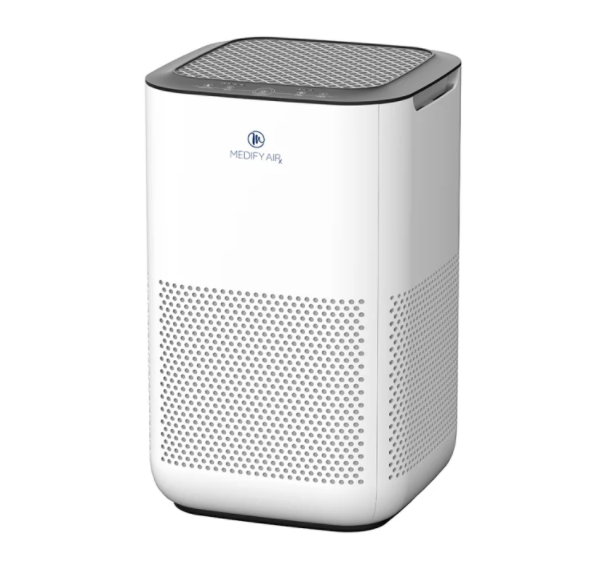 • 3 Fan Speed • Child Safety Lock
• 4 Timer setting
• Filter Replacement indicator
• Color Options: White
• Product Dimension: 12.24"(H)x 7.56"(W)x 7.56"(D)
Retails for $119.00
One important thing I forgot to include above is a first aid kit for your college student. This is definitely a MUST-HAVE item that your college student should have readily available in their college dorm room!
Sale!
Right now, OCM is having a huge sale! Get 20% off all college must-haves! Use code CAMPUS2021 at checkout!
Win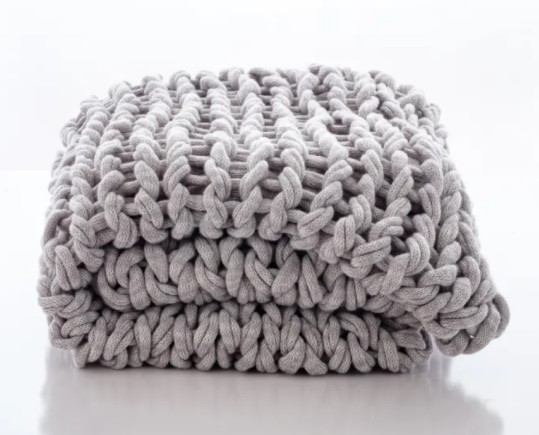 One person is going to win the super comfy Chunky Cable Knit Throw! Yay!
Rules
The contest is open to US residents ages 18+. This giveaway will end on July 28, 2021, at 11:59 pm MT. The winner will have only 48 hours to claim their win or a new winner will be selected. I am NOT responsible for lost or stolen mail (DUH!).