This post will help teach you How To Make Your Home A Healthier Space. We all learned a lot of valuable lessons during the pandemic, such as the necessity of developing a healthy lifestyle when it comes to maintaining good physical and mental health or boosting your immune system.
However, you must think of the bigger picture where you can. For example, while jumpstarting your workout routine and following a nutritious diet are instrumental in bettering your health, you also need to take your home environment into consideration. This is because your home could actually be damaging your physical and mental health.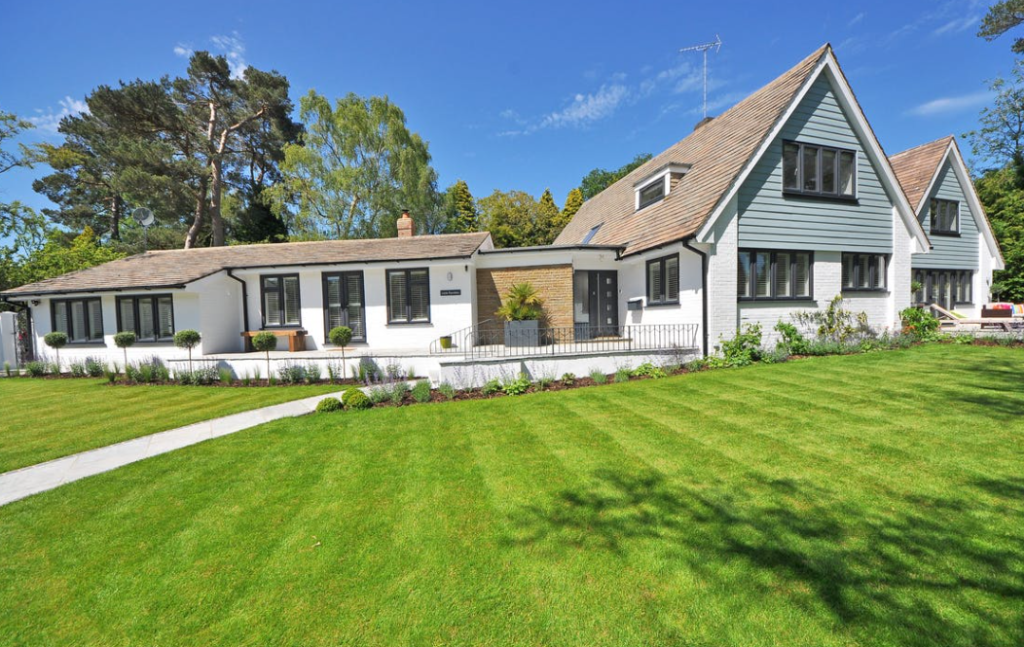 How To Make Your Home A Healthier Space
With that in mind, here are some top tips that you can use to make your home a healthier place.
Keep clutter to a minimum.

Clutter can quickly become a permanent fixture within your home, especially if you are not particularly organized. However, many studies have found that

clutter negatively affects your mental health

. This is because it can heighten feelings of stress and anxiety and even stand in your way of

getting a good night's sleep.

As a result, if you're looking to make your home healthier, it's

time to declutter

. Thankfully, there are various ways to combat the clutter issue in your home. For example, you could encourage everyone to have a clear-out and donate anything you no longer need or use to charity. Alternatively, you could invest in new storage options throughout the home, such as under-bed storage or shelves, so that you have more space to store your belongings and no longer need to leave them on the side.
Install an AC Unit.

Installing air conditioning units within your home have a higher function beyond keeping you cool in the summer. They also ensure that the home in your air is clean, making it a great way to make your home 'healthier.' They are particularly beneficial for homeowners with respiratory conditions such as asthma or allergies. However, you should also ensure that you keep your air conditioning unit in good condition if you want the best results. In some cases, this means you have to buy

custom AC filters

designed to fit directly into your unit, ensuring you have clean air all year round. You should aim to replace your AC filter every ten years, as this gives you the best chance of maintaining the longevity of your AC unit.
Decorate with greenery.

We often focus on

buying plants or flowers

for a friend or family member to commemorate a special occasion but believe it or not, they could also be a great way to make your home healthier. There are various reasons for this. Firstly, studies have found that caring for plants and watching them grow works wonders for your mental health. Being around plants also naturally boosts our body's production of serotonin – which is otherwise known as the happiness hormone. Having plenty of plants in your home can also improve indoor air quality since plants absorb CO2 and release oxygen. Finally, they also look and smell great – making them the perfect finishing touch in just about any space in your house, especially if you match them to the color theme in your room of choice.
Put together a cleaning schedule.

It goes without saying that

a clean home is a happy home

, especially when it comes to caring for your health. After all, when spaces are kept entirely clean and organized within the home, there's nowhere for dirt, bacteria, and germs to build up, leading to sickness and ill health. As such, you should put together a simple and straightforward

cleaning schedule

and stick to it. You should also make sure chores are shared out fairly between everyone in your house, as this encourages your kids and teens to take responsibility and clean up after themselves.
Watch out for mold and mildew.

There are various areas within your home where mold or dampness can grow, such as within your bathroom or kitchen. While this may initially seem nothing more than an unpleasant nuisance,

damp can also affect your health

. Thankfully, you can often tackle mold yourself using mold and mildew remover or using ingredients you already have in your kitchen, such as white wine vinegar.
Watch out for hazards.

Removing any hazards from your home will also make the space healthier, especially if you care for an elderly relative or look after accident-prone children. As such, you should be aware of the

common hazards within your home

, such as tripping hazards caused by trailing wires.
Pick calming colors to paint your home.

When it comes to

protecting your health

, we often think about changes we can make that will impact our physical health and well-being. But our emotional health is just as important, and there are plenty of ways in which you can make mental well-being a priority in your home through your choice of decor. For example, you can

apply the theories behind color psychology to your home

, choosing to paint the colors of your walls that are known for their calming qualities. Typically, this includes pastel shades of pink, green or blue.

Install water filters. Sometimes, the water from our taps is fine for washing dishes, but not the best to put into your bodies. This is due to the fact that it's easy for pollutants or germs to find their way into our pipes undetected, which could make your drinking water somewhat unsafe. Thankfully, you can remedy this issue by installing a water filter. Many users also find that water filters make water taste better, meaning you might find it easier to hit your daily water targets.