There is a lot of awareness surrounding health and public safety with regard to the pandemic this year. The conversation involves a lot of good advice about washing hands and avoiding contact, but there is practically no discussion about immune health or boosting your immune system naturally, that I have seen.
*This post includes my affiliate links
Immune health may not protect you from direct contact with a virus you have no immunity for, but it does keep your system working properly and it keeps you free of other types of illness you would otherwise fall victim, too. Take care of it by giving it a regular boost and stay healthy as we enter into the cold and flu season.
What is the Immune System?
Our bodies are full of complex systems that work together and independently of each other to perform specific tasks. You may be familiar with the circulatory system (blood vessels) or the nervous system (nerves). The Respiratory system is designed to facilitate breathing. The digestive system breaks down what we eat and extracts the nutrients.
The excretory system deals with waste. The immune system is just one of these many bodily systems that keep us functioning 24/7. It needs proper care in order to run efficiently and do its job. The job of the immune system is to fight off infections and keep you from getting sick. It's also responsible for healing bodily wounds.
The body's immune system uses a task force of dedicated organs and an array of other devices to keep you healthy. When your immune system is damaged, or not working properly, you can fall ill, or sustain a prolonged injury due to slow recovery time.
Types of Immunity
There are two types of immune systems. The innate immune response is physical, chemical, or cellular and it's the first line of defense against external pathogens. A pathogen is simply a virus, bacteria, or other disease-causing microorganisms.
Parts of the innate immune system include skin, chemicals in your blood, and immune system cells that fight off these pathogens. The second type of immune system is adaptive or acquired immunity (also called specific immunity). Adaptive immunity is unique to vertebrates, that is, animals with a backbone.
Organs Associated with the Immune System
The immune system is mostly run by the lymphatic system, a collection of organs called lymphoid organs. These are the primary sources for immunity in the human body. They function with support from other substances that help fight off viral infections and destroy bacteria.
Lymphoid Organs
Bone Marrow is the key to many of the antibodies your body produces. It's the spongy material inside of the bone and it creates immune system cells, grows them, and disperses them through the bloodstream. By adulthood, the only remaining active marrow is typically found in the ribs, breastbone, and pelvis.
The Thymus is responsible for creating what is commonly referred to as T cells. T cells patrol and scan the body for changes and they coordinate the innate and adaptive immune systems.
Lymph Nodes are like filters that trap germs and activate antibodies. They are small bean-like tissues that swell up and can become painful when fighting off an infection.
The Spleen stores and distributes immune system cells through the bloodstream and scavenger cells within the spleen filter out bacteria. The spleen also breaks down platelets and stores them as well as red blood cells.
Tonsils help protect the body from germs that enter by way of the mouth and nose. If you don't have tonsils, lymphatic tissue in the side of the throat might serve as a backup.
Other Immune Support
Reflexive action such as coughing and sneezing are a form of immune response and help to force out unwanted pathogens from the air. In addition to those defenses, we are equipped with antibacterial substances such as mucus and saliva that act on behalf of our immune systems.
The acid in our stomach protects us from much of the harmful bacteria in the food we consume. Our bodies are also hosting types of bacteria that aid in fighting foreign pathogens.
Why Immunity is Important
So, we have this amazing and complex immune system, but ironically, it's not immune to vulnerability. Just like any system in our body, it's capable of breaking down, or not working efficiently. It's important to support your immune system through nutrition and proper self-care.
Your body needs the right vitamins, antioxidants, and other foods that help it work properly. When it doesn't you become susceptible to infections and various diseases.
Low immunity results in more frequent illness, which is why sometimes it may be necessary to boost your immunity with supplements, especially when you are not getting enough nutrition, exercise, or rest. When you don't take care of the immune system and try to maintain it, it can become just as unhealthy as any other system your body relies on.
What is Immunodeficiency?
If your immune system is in really bad shape, it's called immunodeficiency. Immunodeficiency is when your immune system's ability to fight off infection or cancer is ineffective or totally absent.
The most well-known immunodeficiency is AIDS, which stands for acquired immunodeficiency syndrome. Most immunodeficiencies are acquired from some outside factors that affect your immune systems' ability to work effectively. Another example of immunodeficiency might be diabetes because high blood sugar causes the white blood cells not to function the way they are supposed to.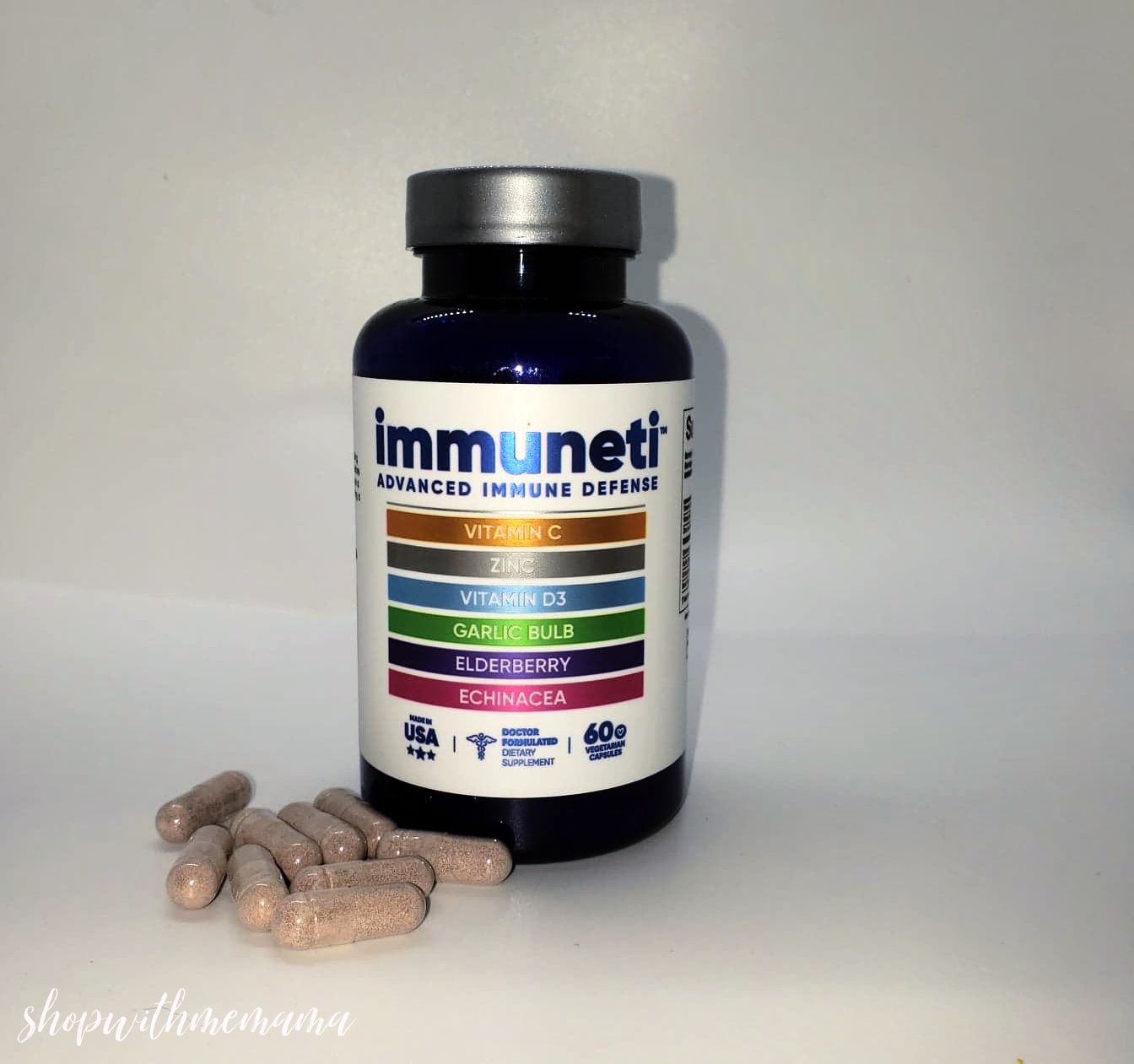 Signs You Have a Weak Immune System
So, we know the immune system is important and we know that we can take care of it to make it healthier and more efficient. How do we know when our immune system is getting weak?
You may be about to travel, or in some situation that will make you more vulnerable to disease. Maybe you are just in a position, where you just can't afford to get sick right now. It could just be that you want to stay healthy. Period.
Whatever your reasons, you want to know what it looks like when your immune system is weak. How do you know when you are most vulnerable to contracting an illness?
There are a lot of signs that you can pay attention to that will tell you how well your immune system is holding up. The best way to know for sure is probably a blood test. That will tell you if your immunoglobulin is low, which means your immune system is not producing adequate levels.
Short of a blood test, you can observe symptoms within yourself. High levels of stress can wear down your immune system, so while not a symptom, it is a potential cause that you should try to catch before other symptoms occur. Other symptoms can include a run-down feeling, which is a good indication of a run-down immune system.
If you get frequent infections or catch a cold often, your immune system could use a heavy boost. Another indication is if you have a slow healing time for various types of wounds.
Echinacea can help cut down the length of a cold, but if you want to be proactive against catching an illness, or a prolonged healing process, you should look to your energy and stress levels to know how important immune system support is for you, right now.
How to Boost Your Immunity
Contrary to popular belief, finding an idol on the beach or winning a physical challenge is not the best way to gain immunity. Regular exercise, plenty of rest, eating right are all ways to keep your body systems in good working order.
Some foods specifically help support immunity, heart, and respiratory health. Foods like garlic or superfood like elderberries are a terrific resource for optimizing your immunity. Target foods in your diet that will keep you functioning properly.
Another thing to look at in the foods you consume are the vitamins and minerals they contain. Vitamin C is the go-to vitamin for immune health, it's super effective, but your body doesn't store it, so you can max out.
The maximum daily recommended intake for vitamin C is 2000 mg, which is way more than the 65-90 mg most people need. Other vitamins that can support immune system health are A D and E.
Antioxidants found in berries and other foods like kale, spinach, and red cabbage are very useful in aiding immunity. They combat exposure to free radicals which are molecules that result in tobacco, radiation, or from breaking down food.
Additional immune building nutrients are zinc, an essential mineral that can help reduce oxidative stress, and Echinacea, which is excellent for respiratory health and natural defenses.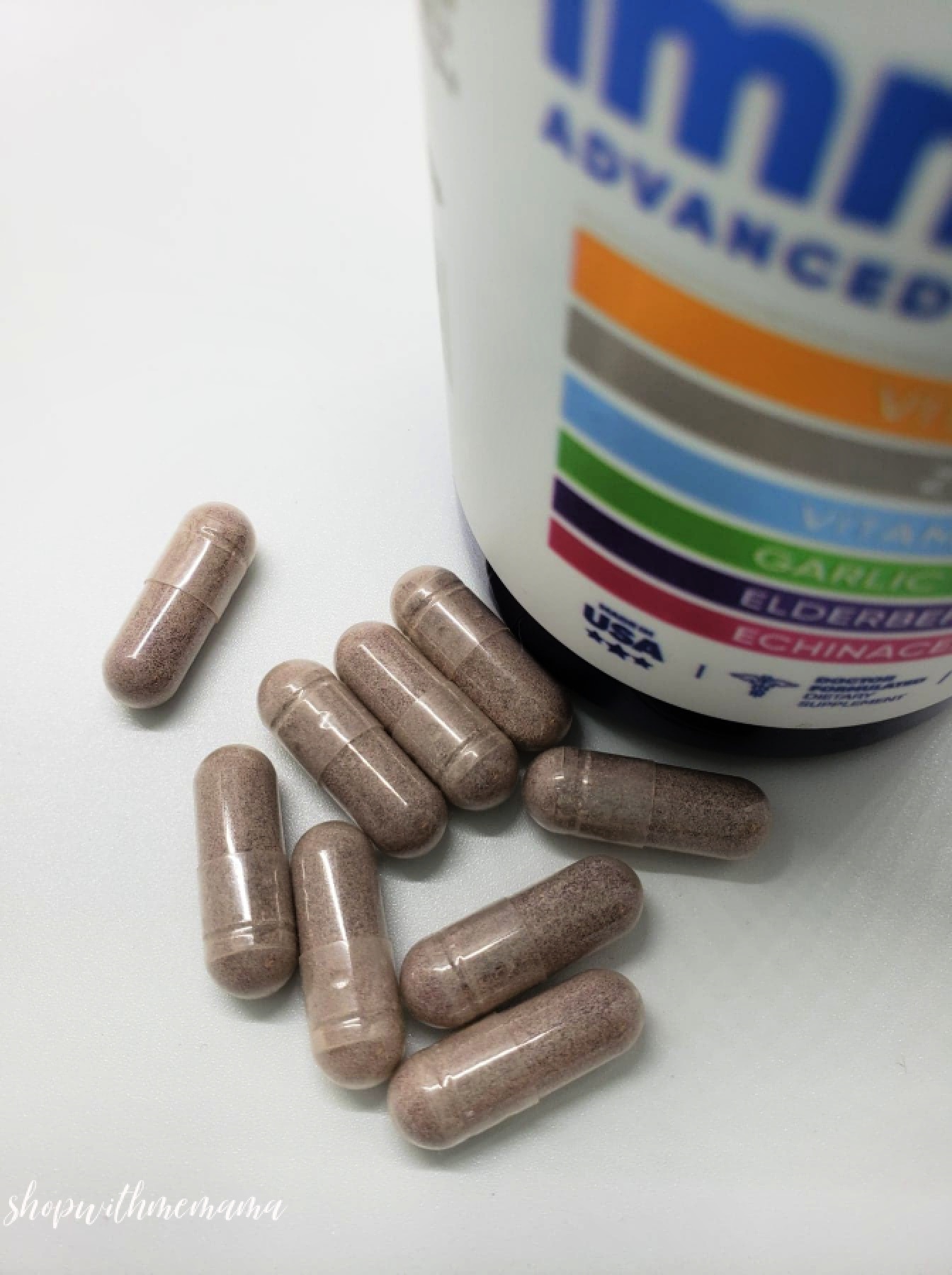 Using Dietary Supplements Like immuneti for Immune Support
When you need a quick or regular boost in immunity, supplements such as immuneti are a healthy alternative to planning meals that support immune system health.
Look for supplements that contain zinc, vitamin D3, vitamin C, echinacea, and other immune system supporting ingredients. Try to find a supplement that incorporates as many beneficial ingredients in one pill as possible.
immuneti contains six naturally powerful ingredients that you already know support immunity. There is more vitamin C than 4.5 oranges, more zinc than 250 almonds, and more antioxidant value than 3300 blueberries.
immuneti also contains garlic bulb, echinacea, vitamin D3, and elderberry for a balanced and effective dietary supplement that fully supports your body's immune system.
I have been taking immuneti for the past month and I feel great. I have not gotten sick once. This is a scary time right now with the Coronavirus, but with a healthy immune system, I think my family will be okay. Just keep your immune system in tip-top shape using my tips above, and hopefully, we will all pull through this!
Buy
Save 10% on all orders at immuneti.com! Use code: SAVE10 for 10% off + Free Shipping!
Win!
One person is going to win a bottle of immuneti, yay!
Rules
The contest is open to US residents ages 18+. This giveaway will end on September 25, 2020, at 11:59 pm MT. The winner will have only 48 hours to claim their win or a new winner will be selected. I am NOT responsible for lost or stolen mail (DUH!).
PIN IT