The food we eat has enormous power over the destiny of our health, this resonates with adults and children alike. However, getting sick and defeating germs is a part of the process to develop immunity boosting food for kids. This is because we all come into this world with an immature immune system which gradually builds up by battling various common germs, viruses, and other organisms.
*This post includes my affiliate links
But, it doesn't mean that you have to let your precious one fall sick frequently and hope for the best possible outcome. In fact, you can optimize your children's immunity by excluding nutrients less and including wholesome foods in their diet.
There are certain natural foods that have the right nutrients required by the kids which supports their immune system and keeps it sturdy to fight against germs.
Here's the list of top 7 immunity-boosting foods for kids which not only helps to build the natural defense mechanism of the body but also improves overall health.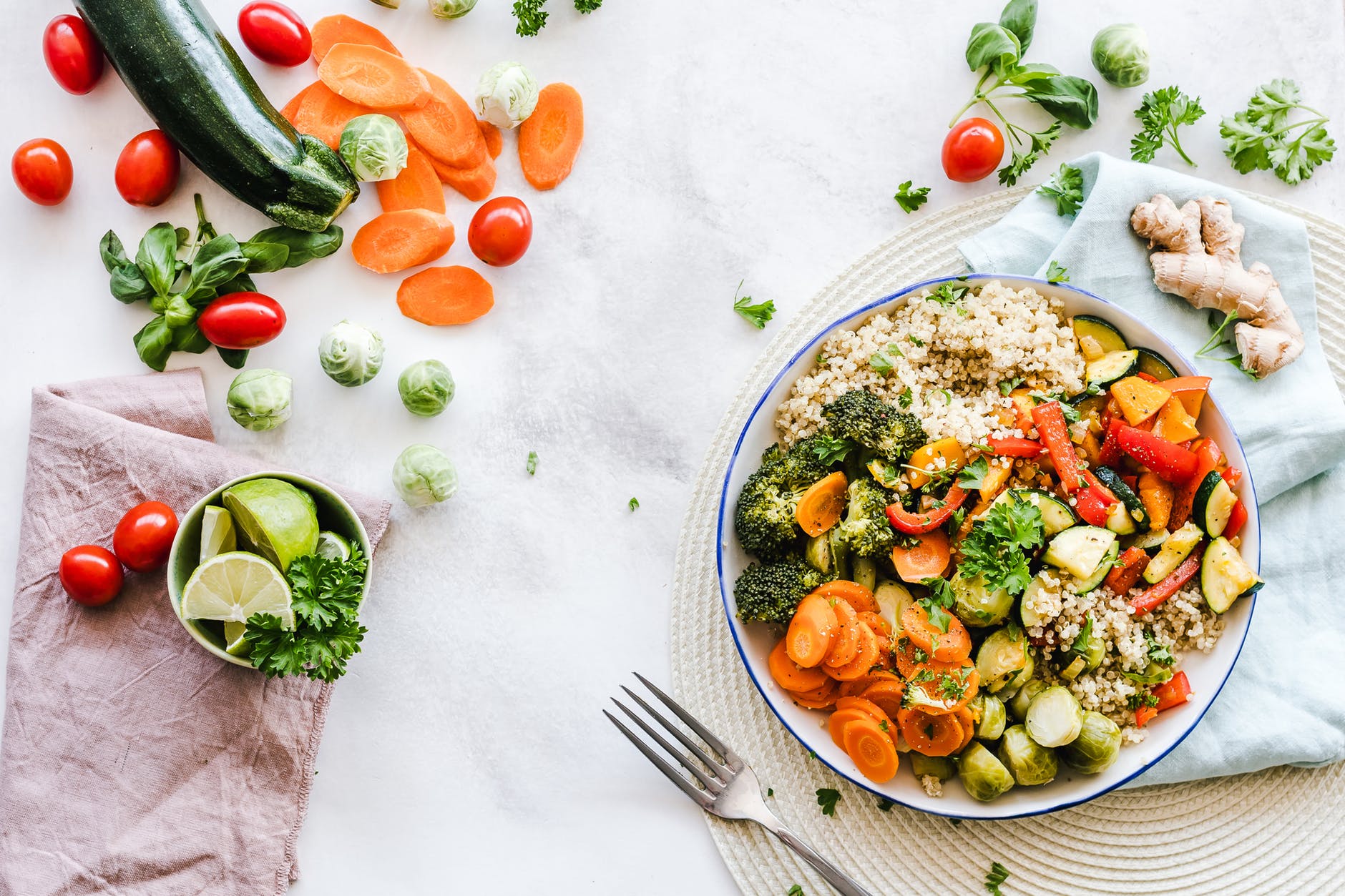 Vegetables
Vegetables are loaded with dietary fibers, antioxidants, minerals, and vitamins. In addition to this, they contain various Phytonutrients (carotenoids, flavonoids, Ellagic acid, etc) which have shown to increase the production of white blood cells that helps to fight against infections in the body.
For instance, green leafy vegetables like spinach, kale, turnip greens, Swiss chard, etc are rich sources of vitamin A, K, C, folate, zinc, iron, manganese, and selenium. Vegetables such as bell pepper, broccoli, and cauliflower have a high amount of antioxidants like Vitamin C.
Although, you have to be creative when it comes to including vegetables in your kid's diet, developing this one habit not only safeguards them today but also will protect them from chronic diseases later in their adulthood.
Offering techniques –
Vegetable soups, roasted or boiled vegetables, sides, veggie balls, raw vegetables with healthy dips.
Fruits
Fruits such as berries, oranges, grapes, pears, etc. are full of antioxidants and immunity-boosting vitamins for kids. These compounds effectively neutralize the free radicals in the body and aid to maintain the immune system.
Additionally, when it comes to nutritional components the benefits between vegetables and fruits are pretty similar. So, if your child refuses to eat vegetables, you can offer them a variety of fruits.
Also, it must be noted that fruits that are in season are the ones that will have the most beneficial nutrients required to maintain the health in that particular period. But, if your kid likes a particular fruit such as berry which is not in season, you can use frozen one as well.
Offering techniques –
Fruit Smoothies, fruit kabobs, fruit platter, fruit oatmeal, fruit yogurt, puddings, etc.
Nuts and seeds
Nuts and seeds such as Almond, walnuts, pistachios, hazelnuts, chia seeds, flaxseeds, sesame seeds, etc. are one of the best foods to increase immunity in child naturally.
This is because they have a rich content of Vitamin E which is a powerful antioxidant that naturally enhances the activity of the immune system by keeping the cells healthy.
Besides this, nuts and seeds come handy when you want to replace saturated fats with healthy unsaturated fats in your child's diet as they are a good source of MUFA and PUFA (monounsaturated and polyunsaturated fats). These fats help to maintain a healthy weight on children.
Offering techniques –
Trail mix, nut powders, nut butter on toast and pancakes, healthy fruit and nut bites, spread on a salad.
Eggs
Eggs contain essential vitamins and minerals such as Vitamin D, A, E, B12, B6, selenium, zinc, iron, copper which makes them an ideal immunity food for children.
Eggs are the only food that contains a good amount of naturally occurring vitamin D, whose deficiency can make a person susceptible to infections. What's more, a study suggests that giving young children one egg a day for six months, along with a healthy diet free of processed and sugary food, may help them to achieve a proper height and reduces the chance of stunting.
Offering techniques –
Egg muffins, boiled eggs, sandwiches, egg spinach scramble, egg rolls, omelet, etc.
Yogurt and Kefir
Yogurt is packed with vitamins and proteins but, the most important thing that it contains is lactobacillus, a probiotic (healthy bacteria) that not only keeps the gut health in check but also helps the body to fight sickness. Just be sure not to use sugar to make the yogurt tasty as sugar has the opposite effect on the immune system.
Kefir is another probiotic drink that tastes somewhat like a yogurt drink. It has a similar nutrient composition as yogurt but in a higher amount. Although studies on kefir are fairly recent, they suggest it can help to boost the immune system in children.
Offering techniques –
Yogurt dip, frozen yogurt loaded with fruits, yogurt swirls
Pulses and lentils
Lentils and pulses are one of the top immunity boosting foods for kids as they are filled with protein, fiber, folate, calcium, magnesium, zinc, potassium, various phytochemicals, and many other polyphenolic compounds.
While protein is essential for keeping up strength, zinc helps the white blood cells to fight against infection. Besides this, polyphenolic compounds and phytochemicals are known to have anti-inflammatory and immune boosting properties.
Offering techniques –
Lentil balls, lentil veggie nuggets, lentil patties, etc.
Turmeric
Turmeric is well known for its strong anti-inflammatory properties. Various studies done on its effects suggest that Curcumin an active ingredient in its content not only boosts immunity but also has beneficial effects to prevent arthritis, diabetes, cancer, Alzheimer's, and heart diseases.
Researches also suggest that curcumin can be used as a therapy for immune disorder due to its powerful Immunomodulatory effects.
Offering techniques –
You can mix a pinch of turmeric in warm milk and offer your kids every day.
Lastly, remember that food is just another tool and not the ultimate solution when it comes to improving immunity in kids, good sleep, a proper amount of physical activity, and a stress-free environment play an important role as well.
I hope that these post mentioning top immunity boosting foods for kids helps you to design an ideal dietary regime for your child. I would also love to know what foods you include in your kid's diet to make their meals super healthy, do mention in the comments below.
PIN IT
Pin this immune boosting vitamins for kids graphic for later!