In this blog post, you will find 15 Helpful Miscarriage Books For Parents To Read together. But first!! I need to tell MY story! The loss of a baby, no matter how far along you were, is absolutely DEVASTATING! I know!
I have lost 4 babies and it sucks. It hurts so bad, each and every time. No loss was easier than the other because they were ALL wanted so badly! Each time, I cried and cried. I went into a deep depression and all I could do for a while was barely get by.
I had my other children to care for but it was HARD. Even though I DID have children it did not make losing a baby any easier! Every person has a personal experience and every person is different.
But for ME, every pregnancy end was so sad 🙁 People say that miscarriages often relate to lifestyle factors, but I was SO healthy! So, that wasn't true for me! I was doing everything right!
One thing I had to acknowledge and learn during this traumatic event was that my hubby was feeling sad too. He lost a baby too, not just me!
Many times, the husband or significant other is put on the back burner or not comforted when there is a pregnancy loss. The woman is the one who lost the baby she was carrying so more often times than not, the significant other doesn't get recognized or comforted.
*This post includes my affiliate links
However, your spouse does go through the sadness too! So, do not forget that during this difficult time. Comfort each other and love each other. It will help you so much to do that and to know that you are not going through it alone! It certainly helped me in my healing process.
That, and holding my young children I do have earthside! My children were mourning too 🙁 So, if you have children as well, it is important to acknowledge their feelings and emotions too!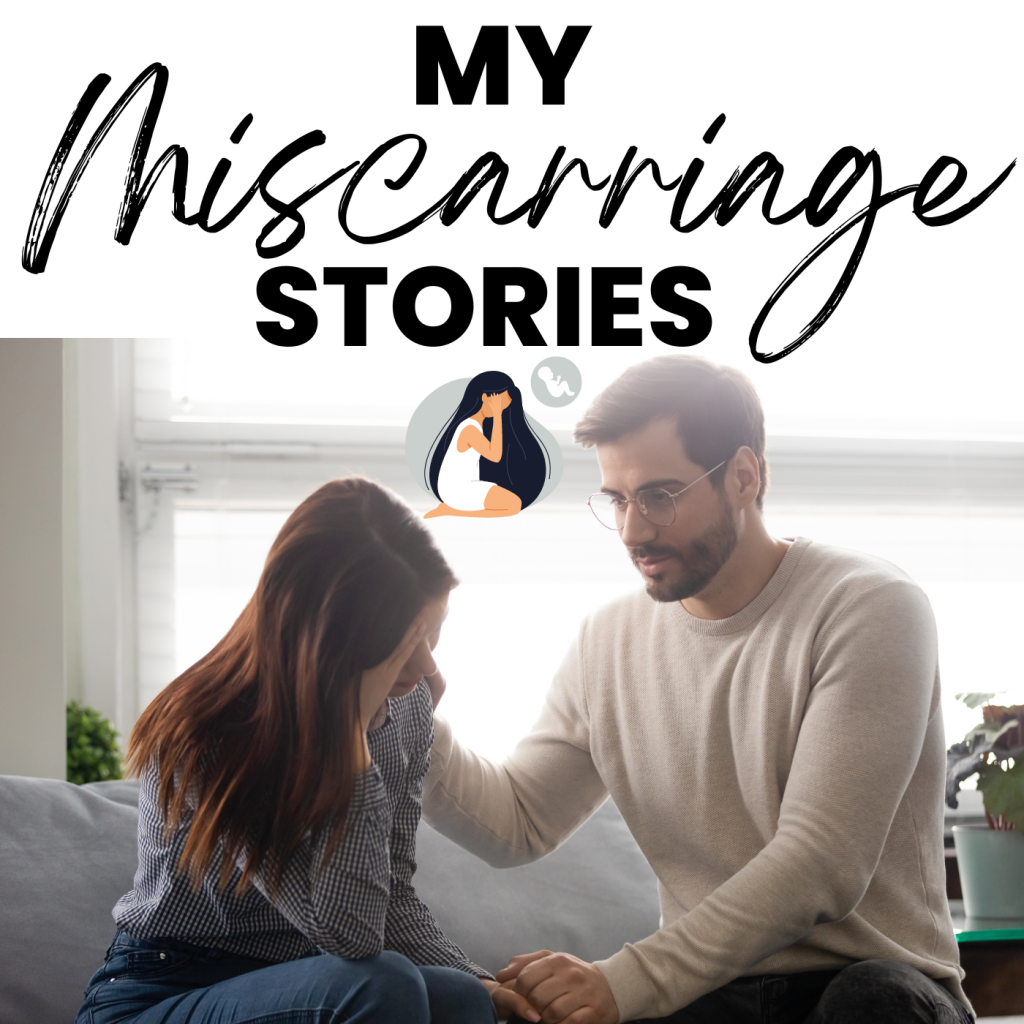 My Miscarriage Stories!! (Yes, I have four of them to tell you 🙁 )
I read a lot of Miscarriage Books when I lost my four pregnancies. The books I read helped me so much in knowing that there are other women out there going through the SAME exact thing I was.
It also helped SO much to join Facebook groups and hear personal stories, talk with other women, and share my thoughts and sadness with other women in the group.
Having other people going through the exact same things is just SO very helpful. Hearing about other women's coping mechanisms was also very helpful. The advice, friendships, and sense of community made are so invaluable.
My first pregnancy loss was before I had any children. It was absolutely horrible and I will never forget it! My hubby and I had NO clue miscarriages were that common and we had no clue it could easily happen to us!
We were so happy and giddy at the appointment we found out we lost our baby. I was 13 weeks and 3 days (or so I thought!) and was eager to see our little one on the ultrasound machine screen!
After a little bit, the technician gave us the horrible news that every pregnant mama does NOT want to hear… 'There is no heartbeat, I am so sorry'…We were so shocked, confused, and NUMB.
I was lost in my own grief. What the hell just happened???? I wanted detailed answers but knew I would never ever get them 🙁 Grieving the death of your baby is HARD no matter how far along you were!
There Are Different Types Of Miscarriages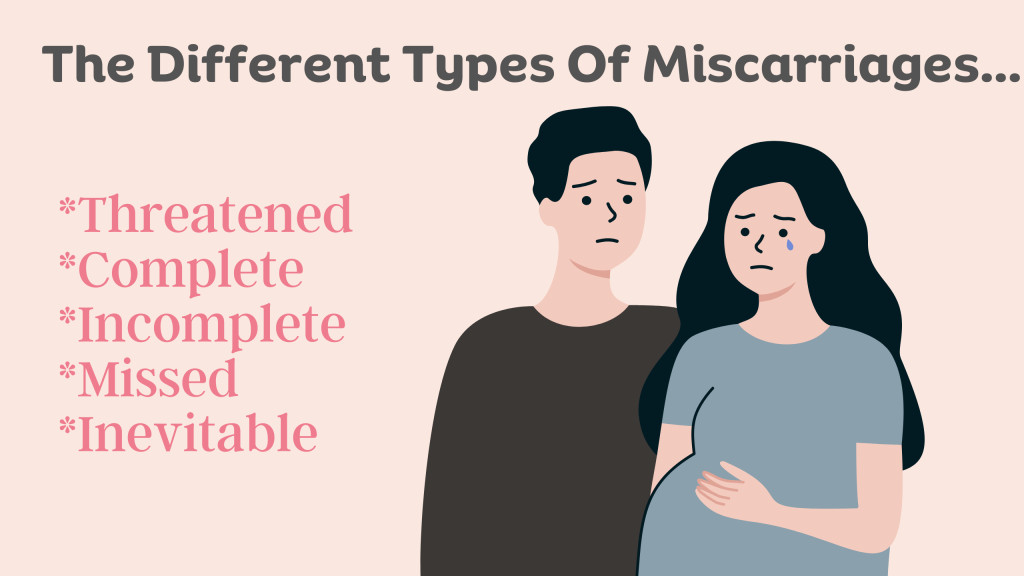 There are different types of pregnancy loss such as threatened, inevitable, complete, incomplete, or missed. In addition, there are other forms of pregnancy loss such as ectopic pregnancy, molar pregnancy, and blighted ovum.
My first miscarriage was a 'missed miscarriage' and a 'late miscarriage'. A missed miscarriage is when a woman's body does not recognize that the pregnancy has ended, and there are no symptoms of miscarriage.
This may be detected during a routine ultrasound (like what happened to me), or when the woman stops experiencing pregnancy symptoms (which I never stopped experiencing preggo symptoms 🙁 ).
My second miscarriage (after my firstborn), was also a missed miscarriage. It sucked so bad! I had no clue WHY I was having miscarriages!
What did I do wrong? Was my body deceiving me? Was my body not able to make babies anymore and keep them safe? I was totally doubting myself after this second missed miscarriage.
I had done EVERYTHING right! After my first loss, I made sure I was doing everything properly! But, it still ended in a miscarriage 🙁
My three older sisters were having no issues getting pregnant and staying pregnant, so WHY ME??? Why?? I was pretty bitter for a while at myself and my ability to keep a baby safe in my tummy.
I was starting to think my reproductive health was not good. I started seeing doctors at this point. I even consulted a psychic! I was desperate to find answers :/
My daughter was ALMOST a miscarriage, or as they called it a 'threatened miscarriage' (insert eye roll here!). She is my second child. After I had a miscarriage for the second time, I got pregnant with my little girl. If you do not know that miracle of a story, I suggest you read it right now. Your jaw will drop to the floor! It was INSANE.
The third time I had a miscarriage was after my daughter (second child). That was an 'incomplete miscarriage'. An incomplete miscarriage occurs when only some of the pregnancy tissue is expelled from the uterus, while the remaining tissue remains inside. However, for me, I only bled a TINY amount, so no tissue came out at all. Only a tiny bit of blood.
This can cause prolonged bleeding and cramping, and it may be necessary for medical intervention, such as a dilation and curettage (D&C) procedure (which I did have done with all my pregnancies that ended early due to the baby not coming out on their own), to remove the remaining tissue.
An incomplete miscarriage can be physically and emotionally distressing, and it is important for women experiencing this type of miscarriage to seek medical care and support from family and friends.
Then, I got pregnant with my third child after several years of secondary infertility! I was SO scared because of my previous losses. This whole pregnancy I worried soo much! I tried to not worry but that was not successful for the most part! If you have ever suffered a pregnancy loss, you KNOW what I mean!
I bled a tiny bit at first with this pregnancy and was constantly at the doctor's checking on this baby. I had to ease my mind! I also rented a fetal Doppler (now you can buy them...) and used it all the time to check on the baby's heartbeat! It really helped ease my anxieties!
I got pregnant again in 2019. Not many people knew about this pregnancy because, well, I am 'old'. I was 44 years old and pregnant with my fourth child.
The first month was perfect, however, I always worry during the first trimester. The second month I started noticing brown blood when I wiped. Ugh. I knew something wasn't right… Here we go again! Another recurrent miscarriage!
My fourth miscarriage was a complete miscarriage or as the doctors would call it (but NEVER me because they use the word abortion!) a spontaneous abortion.
That means I passed the baby without having to have a D&C. This has never happened to me with my previous miscarriages and it was really hard doing this at home. I was scheduled for a D&C the day after I passed my baby.
I remember looking in the toilet and grabbing the little 'bubble' from the toilet. I held my baby in my hands and just cried. My baby was inside that 'bubble' the 'sac' as they call it. It was a very hard night 🙁 The sense of loss was thick.
The next day, I went in for my D&C to see if everything was out of my uterus, and it was. My baby was all gone… All hope for having another baby was completely LOST because of my 'age'.
This is the miscarriage that made me lose my faith for a long long time. Why the hell would God allow me to get pregnant for the LAST time only to take it the hell away???
Good thing I had my three kids to love on so I did not have empty arms… Recurrent pregnancy loss is so hard. You never really get the answers you seek. You never really know WHY you are losing your pregnancies. It is just a big 'what the hell'.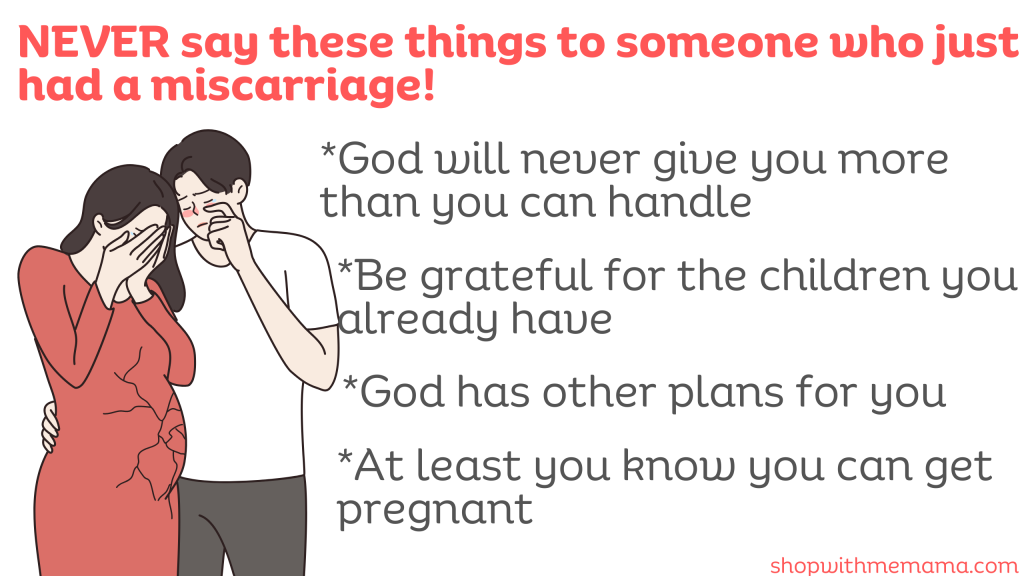 And PLEASE don't say things like 'God has other plans for you' or 'God would never give you more than you can handle' because I will still backhand you!
Don't say those things to women who have lost their babies, EVER! I was also SO extremely BITTER to find out that an 'acquaintance' was screwing her lover (not her hubby!) and instantly got pregnant at 44 and had an amazing pregnancy!!! So freaking UNFAIR. WHY???? I will FOREVER be baffled…This is MY silent sorrow.
I know my four babies are in the arms of God right now and I KNOW I will see them one day. I know I will be able to be their mommy one day. So, that has kept me going knowing I will see them, hug them, and kiss them one day!
So, those are my four miscarriage experience stories, personal accounts, and my own experiences. Now, let us get on to some helpful information about miscarriage books worth reading with your spouse or alone!
15 Helpful Miscarriage Books For Parents To Read
Finally! Time for those 15 helpful miscarriage books for parents to read! Phew!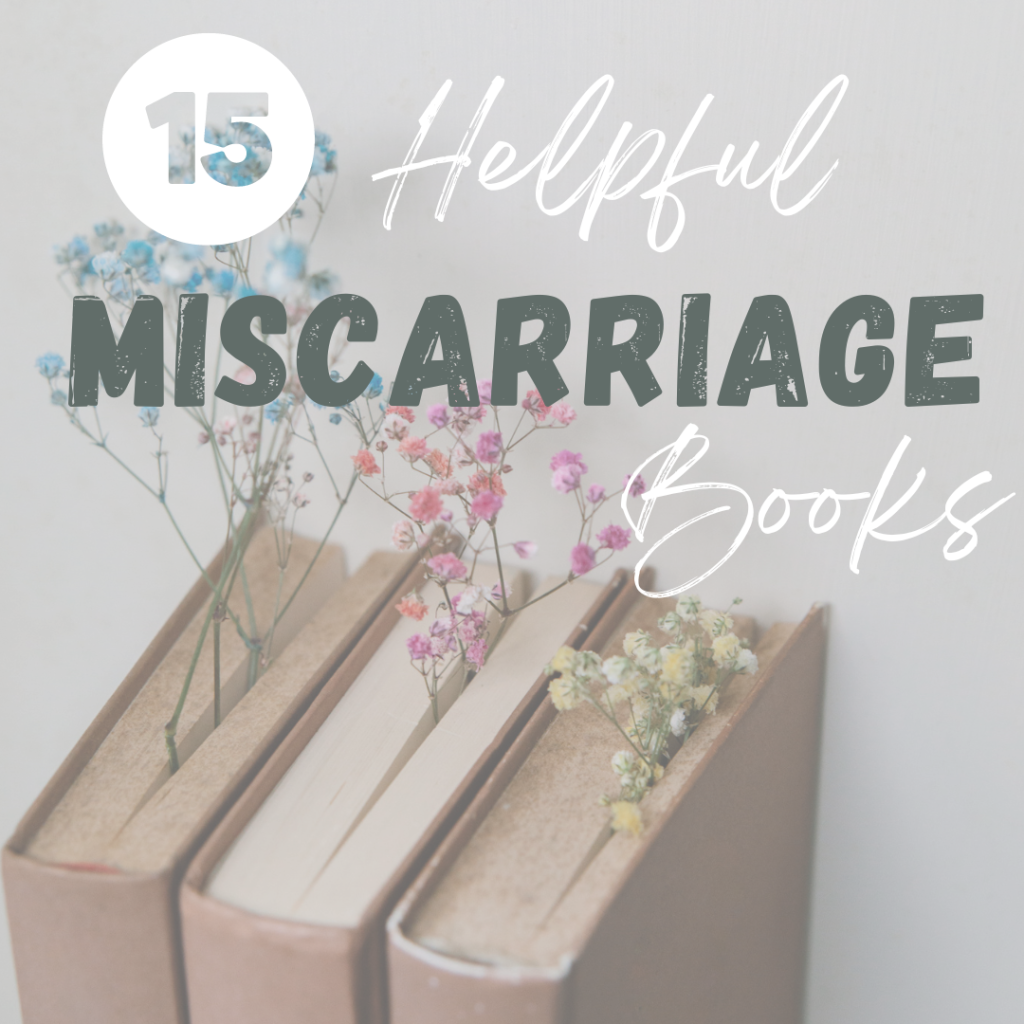 Miscarriage or 'silent grief' as I call it, is a common and devastating experience that affects millions of women and their partners around the world.
While it's a deeply personal and individual experience, it can be helpful to read about the stories of others and to find advice and guidance on how to cope with the emotional and physical aftermath of a miscarriage.
There are many practical resources and best Miscarriage Books available that deal with the topic of miscarriage, and in this post, we'll be taking a closer look at this list of Miscarriage Books.
Here are 15 of the top Miscarriage Books on the subject:
"Empty Arms: Coping After Miscarriage, Stillbirth, and Infant Death" by Sherokee Ilse
This classic audiobook (they also sell the book too), is one of the first given to newly bereaved parents to offer guidance in decision-making after their baby's death and to assist caregivers as they support families. Empty Arms encourages families to meet their babies and say hello before rushing to say goodbye.
"Miscarriage: Women Sharing from the Heart" by Marie Allen and Shelly Marks
This book is a collection of stories from women who have experienced miscarriages. It provides a space for women to share their experiences and feelings, and to find comfort in knowing that they are not alone. The book also includes practical advice and resources for coping with the emotional and physical aspects of miscarriage.
"Trying Again: A Guide to Pregnancy After Miscarriage, Stillbirth, and Infant Loss" by Ann Douglas and John R. Sussman
Trying Again lessens the uncertainties about pregnancy after miscarriage, stillbirth, or infant loss by providing the facts to help you determine if you and your partner are emotionally ready for another pregnancy. It also imparts essential advice about preparing and planning for another baby when you decide the time is right.
"Healing Your Grieving Heart After Miscarriage: 100 Practical Ideas for Parents and Families" by Alan D. Wolfelt
This compassionate guide contains 100 practical ideas to help those affected by the tragedy of miscarriage, from teaching the principles of grief and mourning to practical, action-oriented tips for coping with the natural difficulties of a loss. Fostering communication between partners, explaining the loss to others, and reconciling anger and guilt are some of the additional topics covered in this compassionate book for those grieving in the aftermath of a miscarriage or ectopic pregnancy.
"Pregnancy After a Loss: A Guide to Pregnancy After a Miscarriage, Stillbirth, or Infant Death" by Carol Cirulli Lanham
This book is aimed at parents who are pregnant again after a previous pregnancy loss. It provides advice on how to manage the emotional challenges of pregnancy after loss, as well as practical guidance on prenatal care, childbirth, and postpartum recovery.
"Empty Cradle, Broken Heart: Surviving the Death of Your Baby" by Deborah L. Davis
This book is a guide for parents who have experienced the loss of a child, including through miscarriage. It provides practical advice on coping with grief and finding ways to honor and remember the child who has passed away.
"A Silent Sorrow: Pregnancy Loss – Guidance and Support for You and Your Family" by Ingrid Kohn and Perry-Lynn Moffitt
A Silent Sorrow has long been considered the "bible" for families seeking emotional and practical support after a pregnancy loss. Well organized, easily accessible, and filled with practical suggestions for each topic it covers, A Silent Sorrow is a positive first step for bereaved parents and their families, providing support and guidance to help resolve grief and enable them to look to the future with hope.
"Your Guide to Miscarriage and Pregnancy Loss: Hope and Healing When You're No Longer Expecting" by Kate White
In this book, Dr. Kate joins you on the journey of pregnancy loss. Whether you're experiencing a first or second-trimester miscarriage, stillbirth, ectopic pregnancy, or another kind of loss, she takes you through the process of diagnosis, treatment, and recovery. Through her own story and the stories of her patients, you will find a community of people who have walked this path. And with Dr. Kate's guidance, you'll find what often is missing during the healing process: answers, understanding, and hope.
"The Faith Within: Healing After Stillbirth, Miscarriage, or Loss of a Baby" by Shanease Russell
The Faith Within is the author's candid truth, plain and unvarnished, about her painful, devastating, and difficult journey of losing her and her husband's first child. When you lose a baby due to miscarriage, stillbirth, or at or after birth, you can also lose your hope of being a mother. To the tired, weary, and faith-tested mothers (and fathers): You are not alone.
"The Brink of Being: Talking About Miscarriage" by Julia Bueno
With candor, warmth, and empathy, psychotherapist Julia Bueno blends women's stories (including her own) with research and analysis, exploring the effect of pregnancy loss on women and highlighting the ways in which our society fails to effectively respond to it. The result is a galvanizing, urgent, and moving exploration of a too-often-hidden human experience, and a crucial resource for anyone struggling with – or seeking to better understand – miscarriage.
Unexpecting: Real Talk on Pregnancy Loss by Rachel Lewis
In Unexpecting, bereaved mom Rachel Lewis is the friend you never knew you'd need, walking you through the unique grief of baby loss. When nothing about life after a loss makes sense…this book will.
The Worst Girl Gang Ever: A Survival Guide for Navigating Miscarriage and Pregnancy Loss by Bex Gunn
A practical and emotional self-help guide for anyone affected by miscarriage and pregnancy loss, from the co-hosts of the successful podcast, The Worst Girl Gang Ever.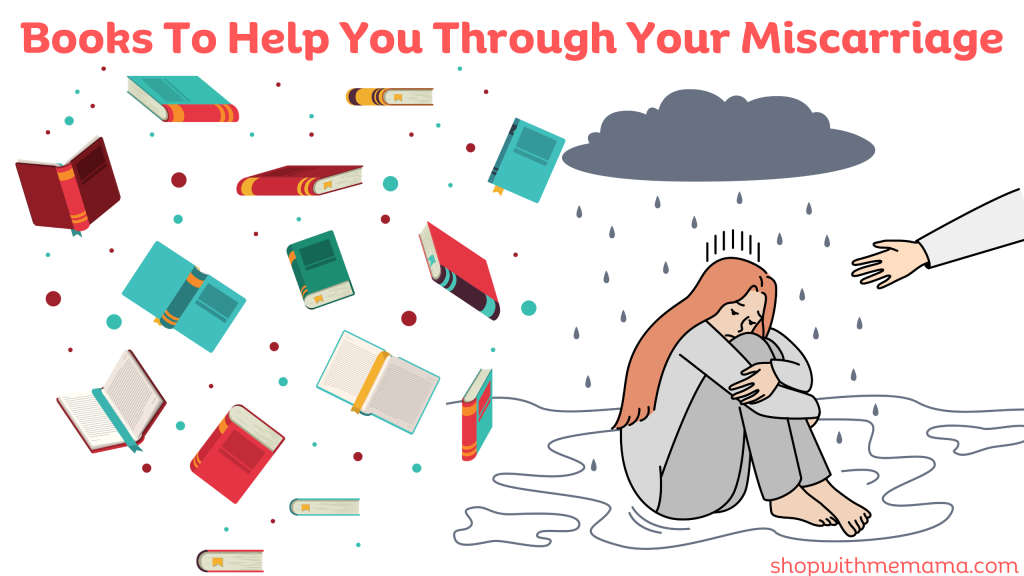 Grace Like Scarlett: Grieving with Hope After Miscarriage and Loss by Adriel Booker
With vulnerability and tenderness, Adriel Booker shares her own experience of three consecutive miscarriages, as well as the stories of others. She tackles complex questions about faith and suffering, with sensitivity and clarity, inviting women to a place of grace, honesty, and hope, for the redemptive purposes of God – without offering religious clichés and pat answers. She also shares specific, practical resources, such as ways to help guide children through grief, suggestions for memorializing your baby, and advice on pregnancy after loss, as well as a special section for dads, and loved ones.
Loved Baby: 31 Devotions Helping You Grieve and Cherish Your Child After Pregnancy Loss – A Devotional Book on How to Cope, Mourn and Heal After Losing a Baby By Sarah Philpott
In Loved Baby, author Sarah Philpott gently walks alongside women as they experience the misguided shame, isolation, and crushing despair that accompany the turmoil of loss. With brave vulnerability, Sarah shares her own story of loss and the stories of others, offering Christ-filled hope and support to women navigating grief.
Healing Empty Hands: Finding Hope and Peace Through Miscarriage by Morgan Martin
Healing Empty Hands is an audiobook that will move you, inspire you, and help you find healing, redemption, and purpose when you praise a good God through life's greatest heartbreaks.
In conclusion, miscarriage is a painful and often isolating experience, but these Miscarriage Books can provide guidance, support, and a sense of community for those who have experienced it.
Whether you are looking for practical advice on coping with grief, information on medical causes and treatment options, or simply a space to share your own story and feelings, there is a book that can help. Remember, you are not alone, and healing is possible! I recently published a journal called 'BE BOLD' that is perfect for writing down your thoughts and feelings. I also just wrote another journal and this one is for miscarriage survivors specifically. I will link it here once it is published! I encourage you to check it out and, if you want to, of course, buy it! Writing helps me in so many ways so it might help you too!
I am here for all of you! Reach out to me anytime ([email protected]).
---
PIN IT (and share these miscarriage books to help other women going through this difficult journey!)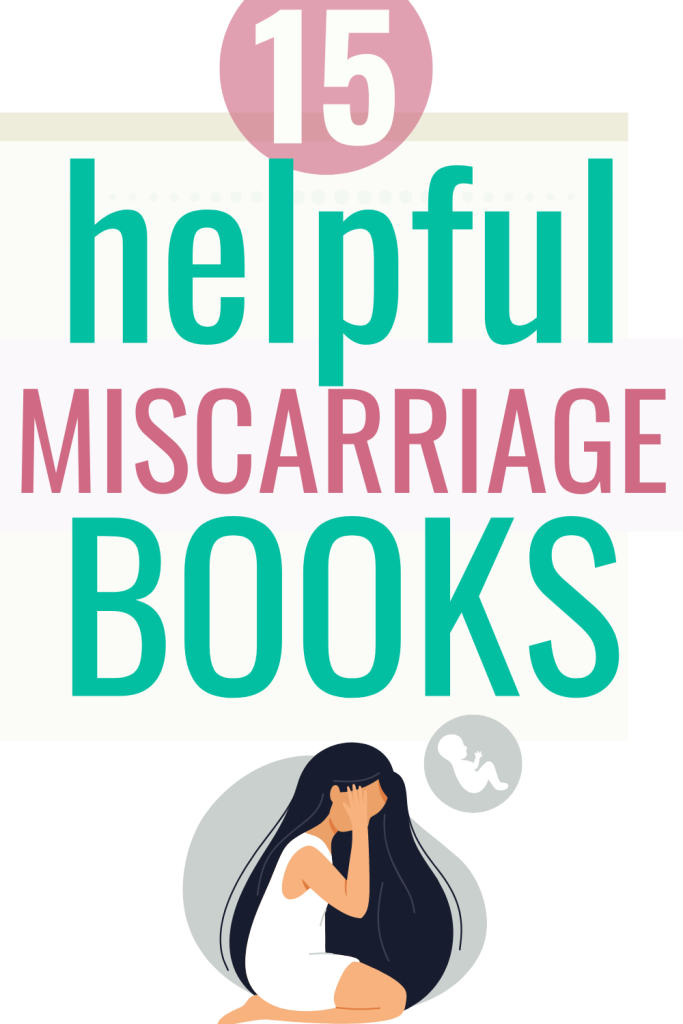 Do you have any good recommendations for Miscarriage Books? If you do, please leave them in the comments below. Thank you!