This post is all about Taking Care of Natural Hair and Dry Skin This Winter. The natural hair movement is in full swing. Unfortunately, Old Man Winter loves to take his toll on free-flowing locks.
*This post includes my affiliate links
Coupled with the way cold weather causes dry skin, those with natural hair are faced with a double whammy this winter. Fortunately, there are ways to remedy the situation, and haircare products and skincare devices to help you out!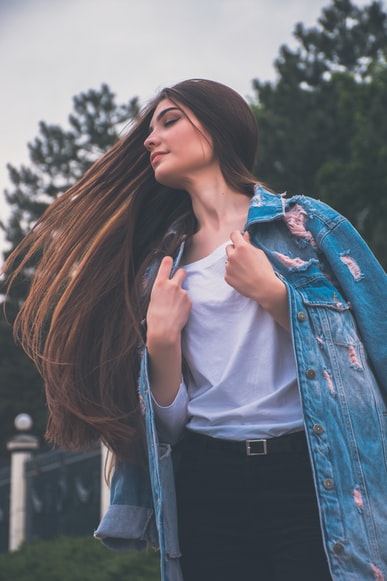 Taking Care of Natural Hair and Dry Skin This Winter
The following are some handy tips for taking care of natural hair – and dry skin – during the cold weather yet to come:
Wear Protective Styles
The best way to keep natural hair protected this winter is to wear it in protective styles. These include braids, dreadlocks, and twists. While not everyone can or wants to wear their hair in these styles, doing so reduces the amount of hair exposed to the cold, dry air.
By wearing protective styles in the winter, those rocking natural hair can help guarantee their locks look fantastic for spring and summer.
Use a Humidifier
Using a humidifier is one of the best ways to care for natural hair during the cold, dry winter months. A humidifier adds moisture to the air inside your home and can help keep your natural hair from drying out. Using one can also ease symptoms from colds or allergies and help improve sleep and reduce snoring in some people.
Use Hair Serum
Hair serums' ingredients help seal in moisture and prevent damage from occurring, which can help you keep your natural hair feeling smooth and healthy all year round.
You should apply hair serums in the morning and before bedtime. Additionally, use hydrating shampoo as often as your stylist recommends to ensure your hair retains moisture from within. Once you've washed and conditioned your hair, you can apply a small amount of serum to each strand of hair.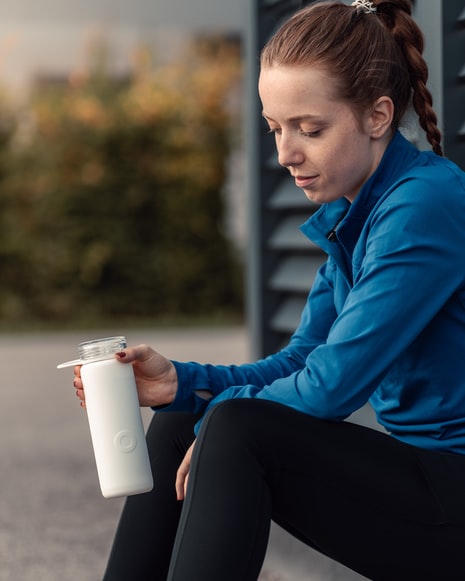 Stay Hydrated
Many people don't realize that staying hydrated can solve many of the winter woes they experience. From dry, cracked hands and feet to brittle, dull hair, a lack of water in your system can lead to all sorts of problems.
Water hydrates your skin from the inside out and keeps your body running smoothly. Dehydrated skin feels extra rough, so start sipping.
Wear Moisture-Wicking Fabrics
Wearing the right fabrics and ensuring your natural hair gets the right amount of moisture is essential to tackling dry skin and hair this winter.
Both your clothing and your hair will absorb and retain any excess moisture in the air, but this can leave you with a dry, flaky scalp and itchy, irritated skin.
Moisture-wicking fabrics are designed to transport sweat away from the body to evaporate into the air more quickly. These same properties can help draw moisture from your hair or skin to keep them hydrated and moisturized.
Do Not Over-Wash Your Face
If you wash your face too much, you could be setting yourself up for major dryness issues. Your face needs oil. But you can only get so much from moisturizer; the rest has to come from your own body.
Overwashing strips that away, leaving you with a dry face. Experts recommend once or twice, a maximum each day. If you wash your face more than that, you can strip your skin of the oils it needs to stay healthy, which can lead to some seriously dry skin.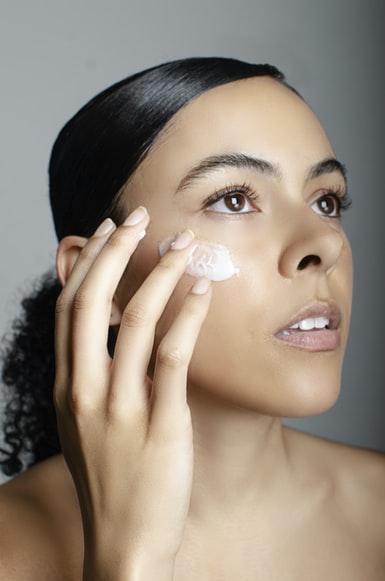 Use a Good Moisturizer
Search for products with hyaluronic acid, which provides intense hydration to your skin, helping it stay soft, supple, and smooth. A good moisturizer will help hold in the moisture in your skin, even when you're surrounded by cold weather and dry air.
Eat a Balanced Diet
It's essential to keep your skin and hair nourished during the winter months. You don't have to go full-hog on kale, but eating a balanced diet means that you're getting a variety of nutrients from various food groups, which will keep your body healthy and able to produce healthy oils for your skin and hair.
Stick with Oil-Based Products
Oil is also great for moisturizing your skin and hair because it has lots of fatty acids that attract moisture from the air. Applying oil-based products like lotion or body oil will help lock in moisture, keeping you healthy and well-hydrated all winter long.
Wear a Hat and Loose-Fitting Clothing
Wearing a hat and loose-fitting clothes helps you manage dry skin and hair this winter. It works because when the air is cold, the moisture in your skin evaporates.
If you wear a hat, it will keep more moisture in your scalp, keeping your hair from getting as dry. Also, wearing loose clothing works because if it is tight on you, it could cause you to sweat, making your skin drier than before.
Avoid Hot Showers
While this may sound counterintuitive, cold showers mimic the natural moisture-retaining properties of water from the ocean or lakes. You will also find that your skin feels smoother, softer, and more hydrated after a cold shower than a hot one.