*Products received. Opinions are my own. This post includes my affiliate links.
I have done about everything to my hair. From dying it, highlighting it, perming it (thanks, Mom!), straightening it, to bleaching it by myself and more. My POOR hair, seriously.
Since I have been doing this for a while, I also know how to get my hair back into shape. There are 3 ways to get gorgeous hair (probably more ways, but for now I use these 3 ways) and I try to do them when I wash my hair. I follow these three tips every time my hair needs to be cleaned. My hair not only feels healthier and stronger but looks really good too. I can finally say I love the texture of my hair.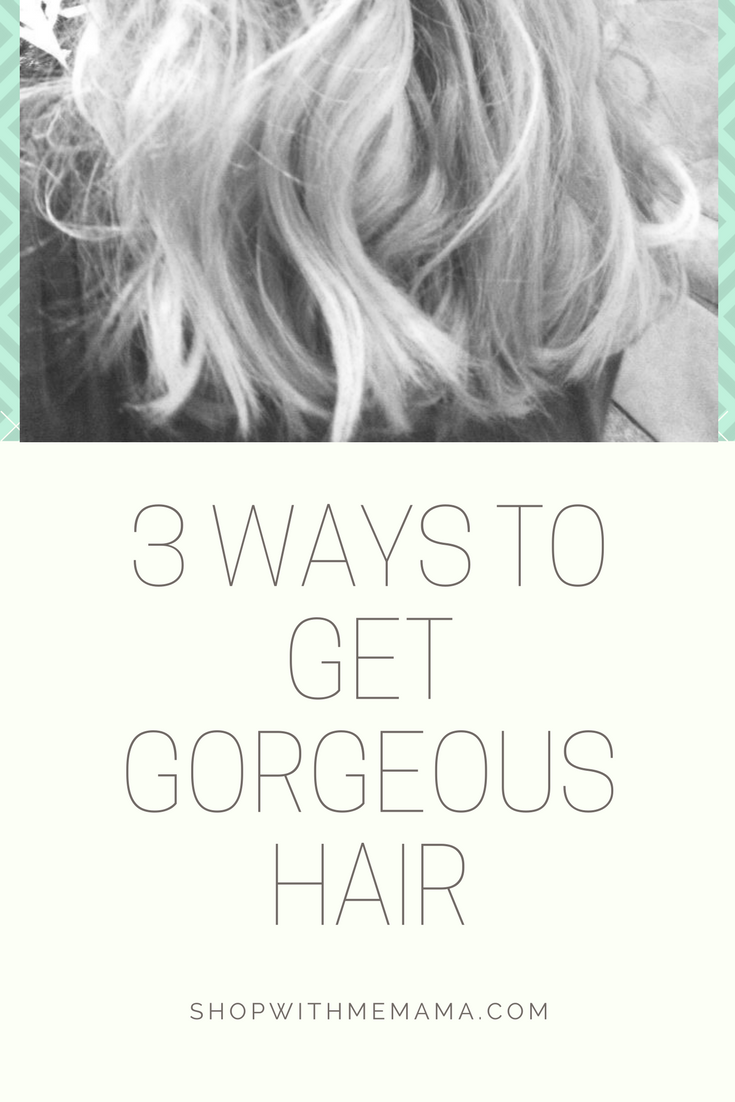 3 Ways To Get Gorgeous Hair
First, you need a really good shampoo and conditioner. Right now, I am using eva-nyc Clean It Up Shampoo and Soften Up Conditioner. clean it up shampoo gently cleanses, strengthens and nourishes your hair. The Argan oil feeds hair with vitamins and nutrients, while Keravis™ delivers optimal anti-breakage benefits and is scientifically proven to dramatically increase strength and flexibility. The Soften Up Conditioner gently detangles, strengthens and nourishes my hair. This also has the Argan oil and Keravis™ in it. After using both the shampoo and conditioner together, my hair, after the first time using them both, is SO soft and manageable. I LOVE it. And, a bonus is that they smell like coconut cotton candy! Mmmmmmm…
Wash your hair every other day (or less!). Since I started washing my hair less, my hair has been more manageable, healthier feeling and it is GROWING again! I don't know why, but this seems to be a big step in getting gorgeous hair again.
After washing and drying your hair with a towel (try not to use a blow dryer too often as that REALLY damages your strands), I put in a serum from ends to scalp (in that order!). You want more serum at the dry ends of your hair and less serum towards your scalp so that you don't  end up with greasy hair at the scalp. Using serum in my hair really helps restore my hair's sheen, shine, and overall health. I will NEVER go without a serum again. You can find serums for your hair on Amazon.com. I like and use this one. Psst, I even use that serum on my skin 😉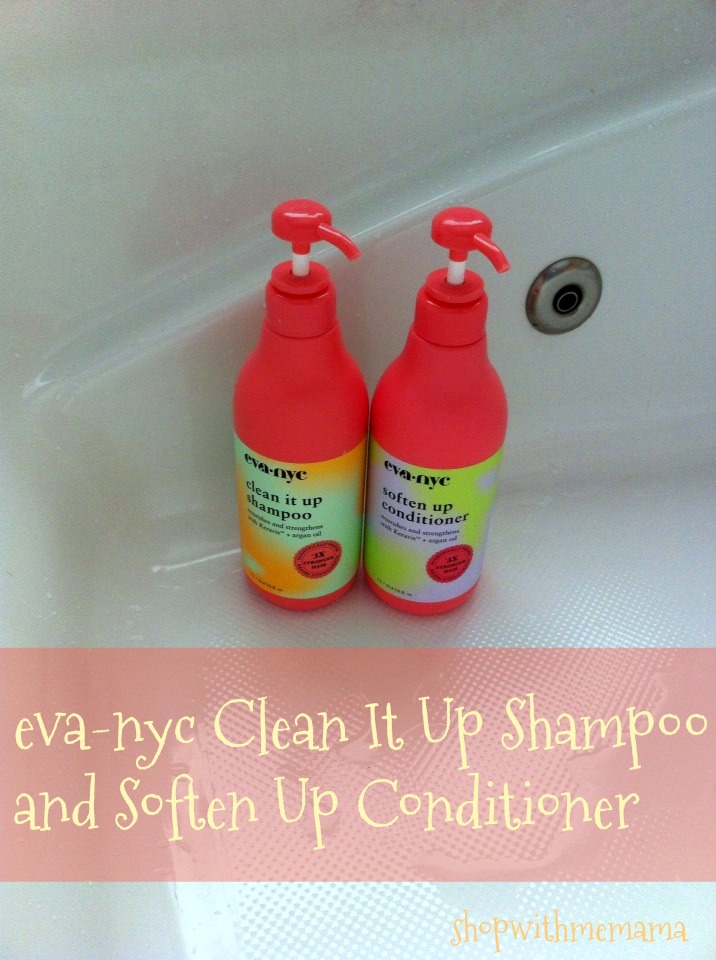 You can find eva-nyc Clean It Up Shampoo and Soften Up Conditioner at Costco for $9.99 each for the 1-liter bottles! And from 3/23-4/17 you can get the eva-nyc Clean It Up Shampoo and Soften Up Conditioner at Costco (1-liter bottles!) for ONLY $7.99 each! You can also purchase the shampoo and conditioner on their site, eva-nyc.
Win
One lucky individual is going to win the eva-nyc  Clean It Up Shampoo and Soften Up Conditioner in 1-liter bottles, yay!
Rules
The contest is open to US 18+. Giveaway will end on April 27, 2017, at 11:59 PM MT. The winner will have 48 hours to confirm their win after I email them, or a new winner will be chosen. I am not responsible for lost or stolen mail.