This post is all about the Best Smelling Natural Hair Products To Try in 2023 AND 3 ways to get gorgeous hair! I have done about everything to my hair. From dying it, highlighting it, perming it (thanks, Mom!), straightening it, bleaching it by myself, and more. My POOR hair, seriously.
Everyone wants gorgeous, healthy, nice-smelling hair, but not everyone knows how to get it. If you're looking for ways to make your hair look its best, and looking for the best-smelling natural hair products, you've come to the right place. Here are three tips that will help you achieve beautiful hair.
Since I have been doing this for a while, I also know how to get my hair back into shape. There are 3 ways to get gorgeous hair (probably more ways, but for now, I use these 3 ways) and I try to do them when I wash my hair.
I follow these three tips every time my hair needs a little TLC. My hair not only feels healthier and stronger but looks really good too. I can finally say I love the texture of my hair.
*This post includes my affiliate links
Best Smelling Natural Hair Products To Try in 2023
Shampoo, Conditioner, And Styling Cream!
If you want healthy and AWESOME smelling hair you can't use department store shampoos and conditioners! You need to invest in these products to see great results! Sure there are cheaper alternatives, but I am LOVING the MASAMI brand right now.
I have their MASAMI Mekabu Hydrating Shampoo, MASAMI Mekabu Hydrating Conditioner, and for styling my hair; MASAMI Styling Cream! I also have used their amazing hydrating shine hair oil to smooth out my frizzies and it leaves my hair SOOO soft!! LOVE these products, I really really do!!!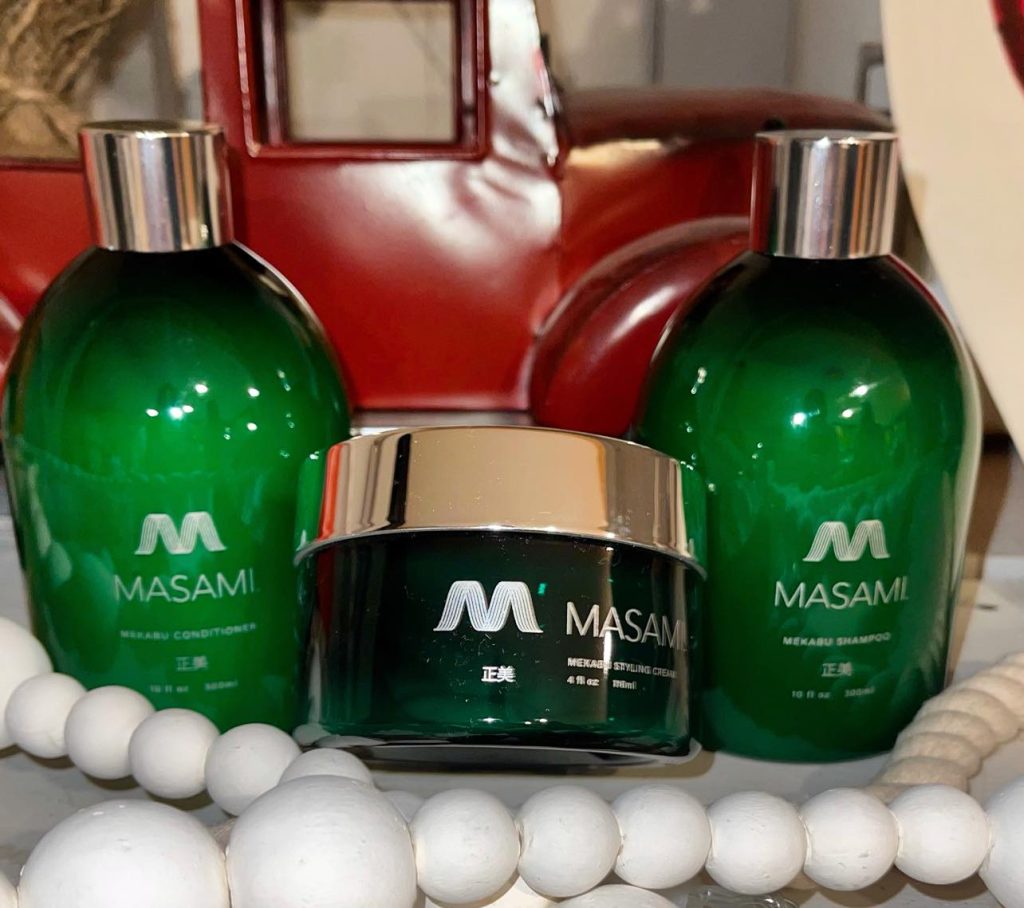 The MASAMI Mekabu Hydrating Shampoo not only makes my hair feel SOOOO clean and SOFT, but it also smells SOOO good! I absolutely love the scent of this shampoo!
This shampoo is enriched with the nourishing power of the Japanese ocean botanical Mekabu, their award-winning luxurious shampoo is low foaming and high performing, adding shine and hydration for all hair types.
MASAMI Mekabu Hydrating Shampoo's nutrient-rich formulation fortifies and reawakens hair. Apricot oil, coconut oil, and laminaria japonica (kombu) provide nutrients and vitamins important for healthy hair. MASAMI Shampoo is the ultimate in botanical hydration for hair and nourishment for the scalp!
The MASAMI Mekabu Hydrating Conditioner smells just like the shampoo and is SO dang moisturizing it is crazy. I LOVE this conditioner so much!
This conditioner is fortified by the hydrating qualities of the Japanese ocean botanical Mekabu and enhanced with Laminaria Japonica (Kombu) seaweed, aloe vera, blueberry extract, Vitamin B, and other powerful antioxidants. This deep yet lightweight conditioner nourishes to restore softness, shine, and manageability while soothing the scalp!
The MASAMI Styling Cream is also wonderful for my hair! I have natural waves in my hair so I love using this styling cream right after I shampoo and condition my hair. Impressively versatile, and impossibly lightweight, the MASAMI Styling Cream provides a gentle hold that keeps hair flawlessly in place.
Mekabu and Aloe Vera add hydration, protection, and shine, while Vitamin E, Grapeseed, and Sweet Almond Oils help nourish the hair from root to tip, eliminating frizz for a natural, soft, silky look.
This curl-defining formula is non-greasy, and non-sticky and boasts the benefits of a wax, paste, and cream for a flexible, all-day hold, that can be messy, sleek, or anything in between. Use on wet or dry hair.
Haircare Tips!
Washing Your Hair
Find a quality shampoo and conditioner like the MASAMI Mekabu Hydrating Shampoo and Conditioner. Wash your hair one to two times a week (never any more than that!).
I love washing my hair and using a scalp massager to really get the shampoo in my hair good. My hair is SOOO thick that I have to do this to even make the shampoo and conditioner penetrate my scalp!
After using the shampoo and scalp massager, I then let the shampoo sit in my hair for a good 5 minutes before rinsing it out.
I do this to let all the goodness and benefits from the shampoo be absorbed into my hair! Then, I rinse out the shampoo with warm/hot water so that the hair follicles stay open and are ready for the conditioner that comes next!
When I use conditioner, I massage the conditioner into my hair, and again, I use the scalp massager to really get it into my hair well!
I then let the conditioner sit in my hair for 10 minutes. After 10 minutes, I rinse out the conditioner with lukewarm/cold water.
Using lukewarm/cold water shrinks up my hair follicles and holds in the moisture from the conditioner I just used! When out of the bath/shower, I pick through my hair with a comb or hair pick (I can't use a brush because I have naturally wavy hair!).
Styling Cream!
Once my hair is picked through, I then apply the MASAMI Styling Cream. You can use this on wet or dry hair but I prefer wet hair as I feel it works better for me.
I get a little palm full (I have thick hair!) and rub my hands together to get the styling cream warmed up and then I turn my head upside down so that my hair is easily accessible and I rub the styling cream into my hair everywhere. From the roots to the ends of my hair.
Then I flip my hair up and let it air dry. I NEVER use blow dryers. I always allow my hair to air dry. I also rarely use flat irons or curling irons!
Of course, if you do use flat irons, curling irons, and/or blow dryers, that is fine but I rarely do. My hair is so long and so dang thick! Washing my hair is a once-a-week occurrence because it takes SO long to do! It is such a chore! Haha!
Collagen Peptides Protein Powder
I used to never take collagen. Now I take it EVERY day! I love Naked Collagen by Naked Nutrition. You can get it unflavored and it mixes in hot or cold drinks easily (never any clumps!). If you have hair that is not growing, breaking off, or just in bad shape, I highly recommend taking collagen daily!
Collagen contains amino acids that promote the production of keratin, a protein that plays a vital role in healthy hair and nails.
Taking collagen can promote strong nails and healthy, moisturized hair. Of course, it also helps other things like your skin (helps with cellulite!), joints, etc! I take collagen every day and have been for a while now.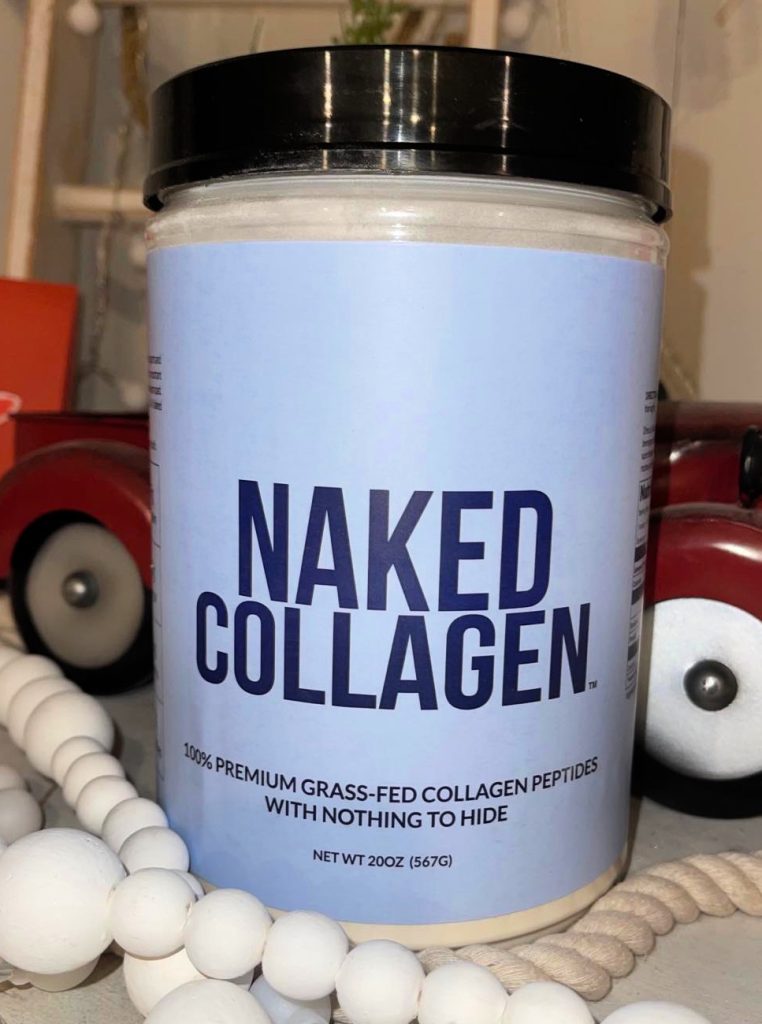 Sleep On A Silk Pillowcase
Another great way to keep your hair healthy is to sleep on a silk pillowcase at night. Silk pillowcases are gentle on the hair and can help to prevent breakage and damage.
They also help to keep your hair looking smooth and shiny! If you're not sure where to find a silk pillowcase, we recommend checking out these brands!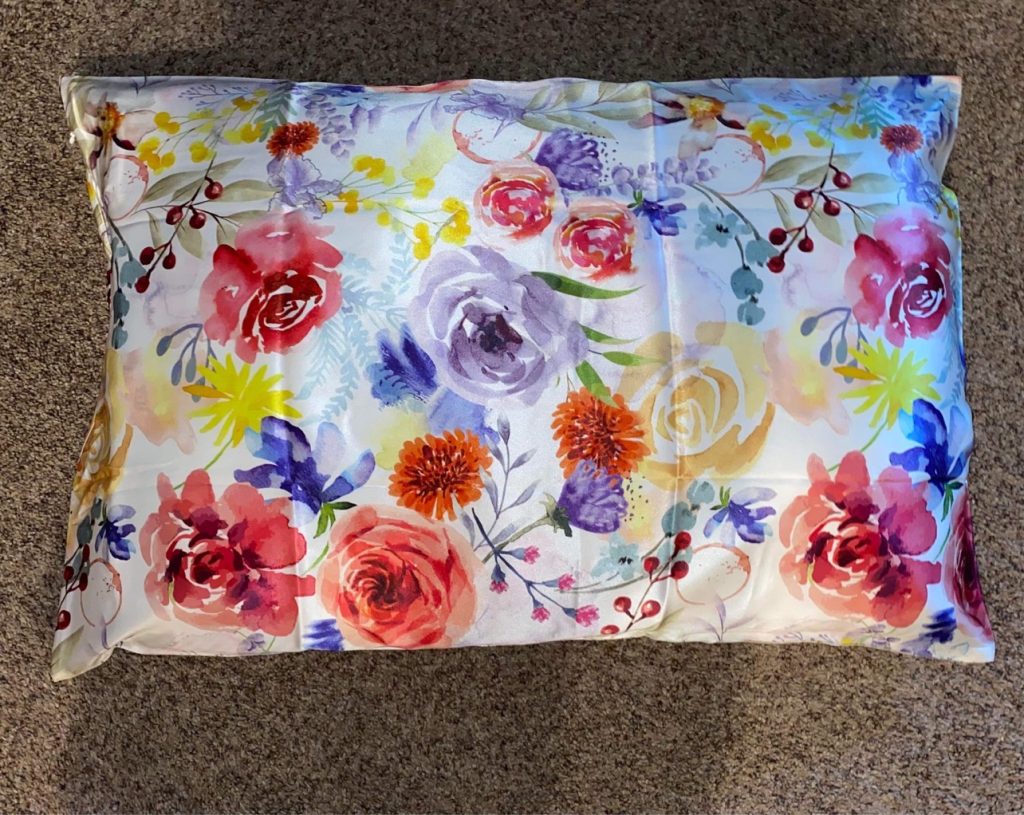 I have been following this routine for YEARS and my hair is still the same texture from when I was in my teens! My hair is very healthy despite me abusing it by coloring/bleaching it all the time.
Now that you know the secrets to gorgeous hair, it's time to put them into practice! Start by washing your hair less often – once a week is usually enough.
Use a quality shampoo and conditioner and give yourself a scalp massage while you're shampooing and conditioning to stimulate blood flow and encourage healthy hair growth. Use a styling cream on your hair to smooth it out and tame any frizzies. And last but not least, take collagen daily!
Buy
You can purchase the wonderful smelling and super hydrating MASAMI hair care products online.
Use the coupon code: SHOPWITHMEMAMA at checkout for a 15% discount! Yay!
Win!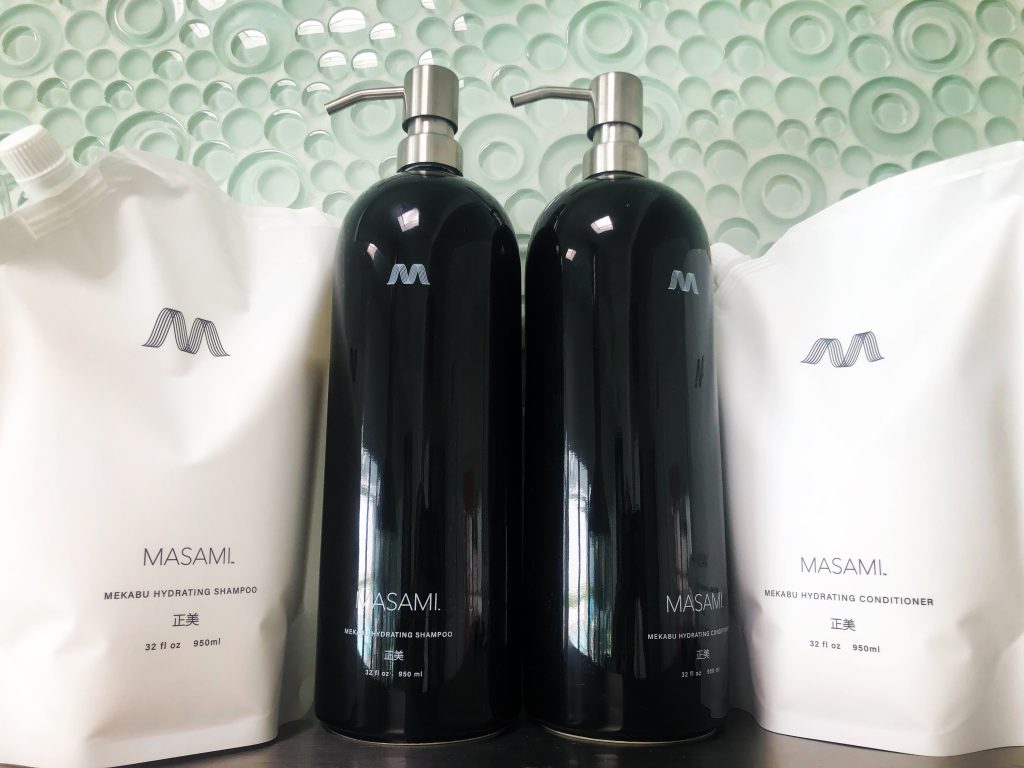 One person will win the following products:
*MASAMI 32 oz Refillable, Sustainable Bottle And a 32 oz recyclable pouch filled with their high-performing luxurious Mekabu Hydrating Shampoo
*MASAMI 32 oz Refillable, Sustainable Bottle And a 32 oz recyclable pouch filled with their high-performing luxurious Mekabu Hydrating Conditioner
Total Value: $276!
Rules
The contest is open to US 18+. The giveaway will end on August 19, 2023, at 11:59 PM MT. The winner will have 48 hours to confirm their win after I email them, or a new winner will be chosen. I am not responsible for lost or stolen mail.