I have certainly had my fair share of weird and strange hairstyles, sigh…I will have to admit, growing up, my mom would style my hair any way she pleased.
That meant for MANY days with a bad haircut and hair ABOVE my ears (yes, all the way around my head, from the top of the head to the back of the head, sigh), AND curled under (including the bangs!) yikes and such a crazy hairstyle to have... Poor me…my sisters received the same hairstyles so I did not feel singled out…
We never could just have long hair, it was always cut SUPER SHORT…not such a good idea in my opinion but my mom certainly thought differently…
My mom also made sure to perm my hair and my sister's hair every three months to ensure we had curly hair at all times (I guess it was easier for my mom to do our hair in the mornings before school?? Perhaps…).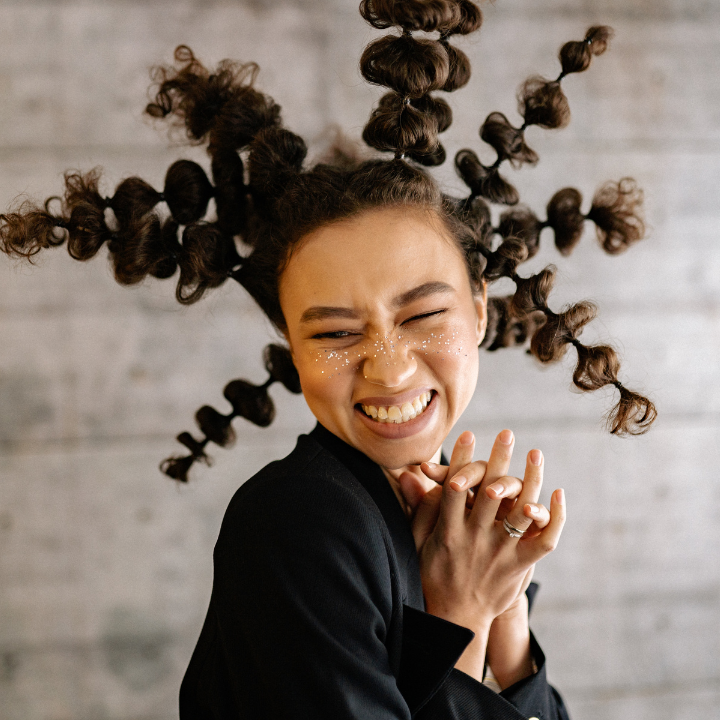 So many different styles of hair that we went through growing up… Goodness me! All I wanted was the perfect hairstyle maybe with a cute long braid on the side like I do now. But, alas, my mom was in charge so weird haircuts were everyday life for us girls! Ha! Oh, the good old days! NOT.
So, in honor of my wonderful hairdo, I sported back in the day (thanks Mom!) I wanted to share with you all some that I found to be a bit worse than mine was…Weird and Strange Hairstyles! Enjoy!
*This post includes my affiliate links
Best Weird and Strange Hairstyles For Men And Women
People have been expressing themselves through their hair for centuries. From the elaborate wigs of the 18th century to the colorful hair color of the 1980s, hair has always been a canvas for self-expression. However, some people take this to a whole new level with their weird, wacky, and funny hairstyles.
Whether it's a mohawk in different colors or a beehive that reaches the ceiling, there are some hairstyles out there that are just plain weird. Some people do it for attention, while others simply enjoy pushing the boundaries of what's considered "normal."
Regardless of the reason, these hairstyles are sure to turn heads and spark conversation. So, let's take a look at some of the weirdest hairstyles out there and try to understand what motivates people to wear them.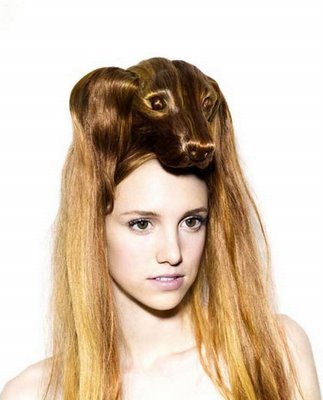 ---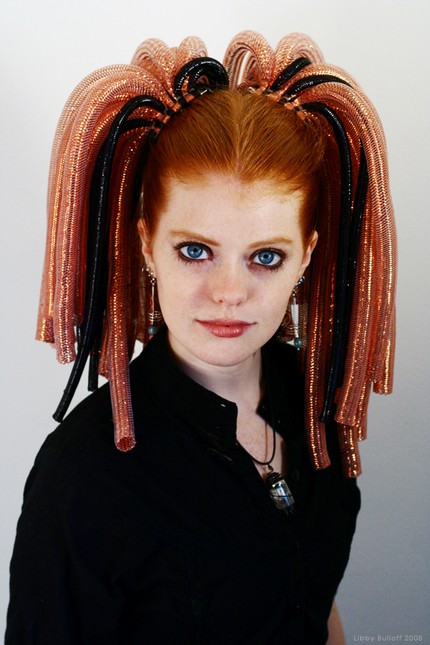 Click image for the source
---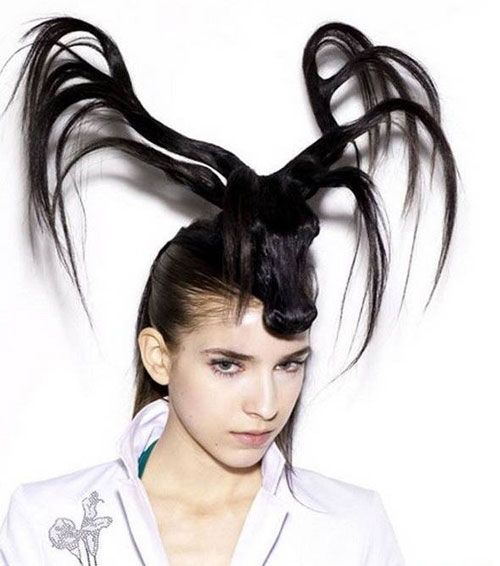 click the image for the source
---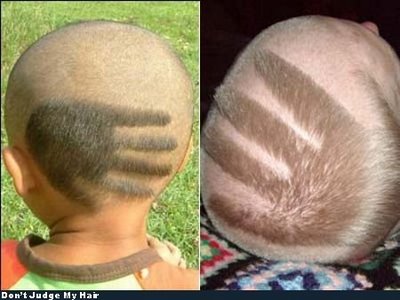 Click image for the source
---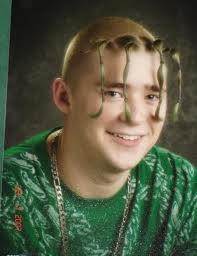 Click image for the source
---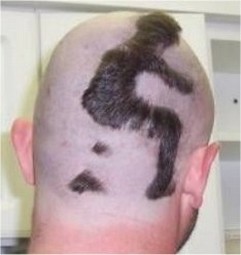 Click the image for the source
---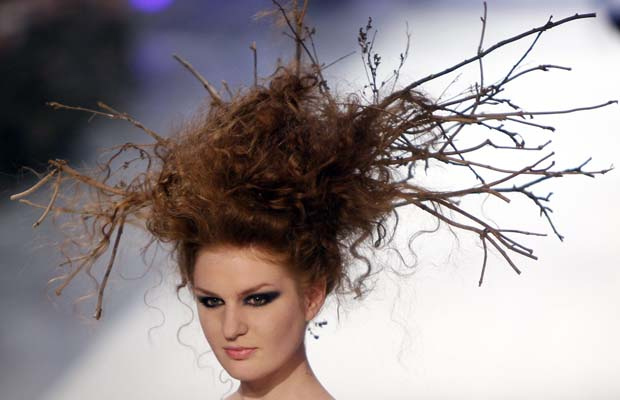 Click image for the source
---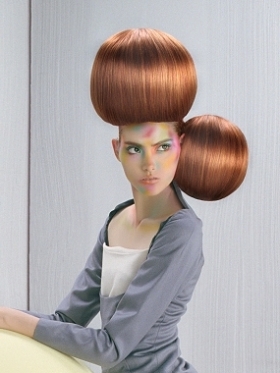 Click the image for the source
---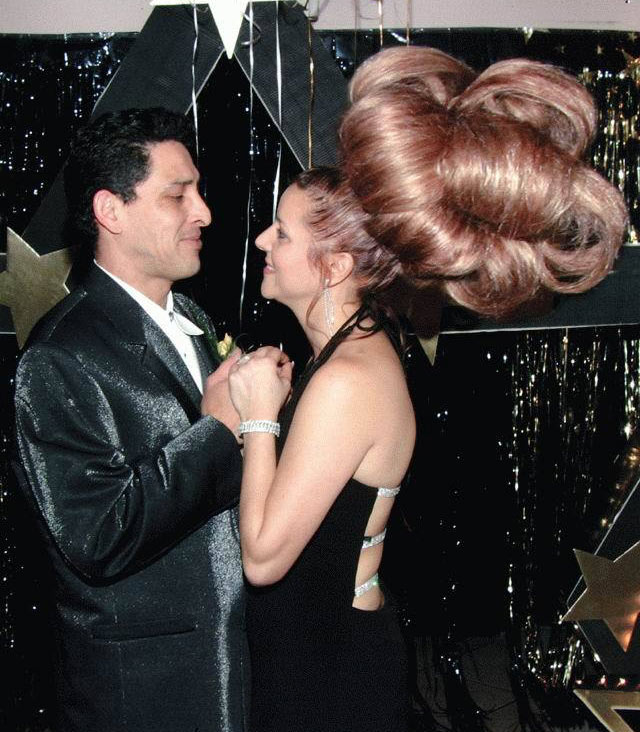 Click the image for the source
---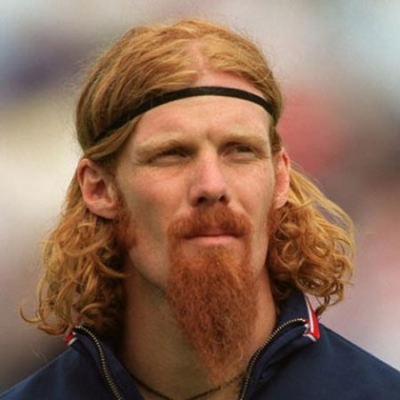 Click the image for the source
---
This one is actually kind of cool!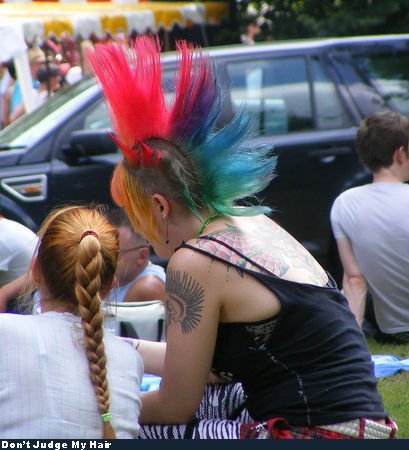 ---
Crazy Hair For School (Ideas For Girls And Boys)
Girls always love to experiment with their hair. From braids to curls, from buns to ponytails, they have tried it all. But, if you are looking for something out of the box, here are some weird hairstyles and ideas that will make you stand out from the crowd:
Unicorn Hair: Dye your hair in pastel shades of pink, purple, and blue to give it a magical unicorn look.
Braid Crown: Create a crown of braids on top of your head to give yourself a regal look.
Rainbow Hair: Dye your hair in all the colors of the rainbow to show off your vibrant personality.
Space Buns: Create two buns on top of your head and add glitter to give it a cosmic touch.
Boys may not be as experimental as girls when it comes to their hair, but that doesn't mean they can't have fun with it. Here are some crazy hair ideas for boys:
The Mohawk: Shave the sides of your head and leave a strip of hair in the middle to create a punk rock look.
The Faux Hawk: Style your hair in a way that it looks like a mohawk, but without shaving the sides.
The Undercut: Shave the sides and back of your head and leave the top long to create a stylish look.
The Mullet: Keep your hair short on top and long in the back to create a retro look.
Weird And Crazy Halloween Hairstyles
​Halloween is the perfect time to go crazy with your hair and a lot of people do go crazy… from bright colors to funky hairstyles, Halloween is apparently the time for people to come out of their comfort zone and do something insane with their hair!
Below are a few that I have actually seen people do with their hair:
Medusa Hair: Create a head full of snakes by attaching plastic snakes to your hair.
Ghostly White Hair: Dye your hair white and add some cobwebs to create a spooky look.
Zombie Hair: Mess up your hair and add some fake blood to make it look like you just rose from the dead.
Werewolf Hair: Create a wild and untamed look by teasing your hair and adding some fake fur.
Unique Styles
When it comes to hairstyles, some people prefer to stand out from the crowd. These unique styles are not for everyone, but for those who dare to be different, they can be a fun way to express themselves.
Here are a few examples of some of the most unique hairstyles out there.
Rainbow Hair
Rainbow hair is a style that involves dyeing the hair in a rainbow of colors. This can be done in a variety of ways, from a subtle ombre effect to a full head of bright, bold colors.
Some people even choose to dye their hair in a rainbow pattern, with each strand a different color. This style is perfect for those who want to make a statement and show off their colorful personality.
Unicorn Hair
Unicorn hair is a style that involves pastel colors, glitter, and a touch of magic. This style is inspired by the mythical creature and is perfect for those who want to add a little bit of whimsy to their look. The colors used in unicorn hair are often soft pinks, blues, and purples, and the hair is usually styled in loose waves or curls.
Mermaid Hair
Mermaid's hair is a style that involves shades of blue and green, reminiscent of the ocean. This style is perfect for those who love the beach and want to channel their inner mermaid. The hair is often styled in loose, beachy waves, and can be accented with seashells or other ocean-inspired accessories.
Multi-toned Hair
Multi-toned hair is a style that involves dyeing the hair in multiple colors but in a more subtle way than rainbow hair. This style is perfect for those who want to add a pop of color to their hair without going overboard. The colors used in multi-toned hair are often complementary, such as shades of red and orange, or blue and green.
Overall, these unique hairstyles are perfect for those who want to express themselves through their hair. Whether you prefer rainbow hair, unicorn hair, mermaid hair, or multi-toned hair, there is a style out there for everyone. So why not try something new and add a little bit of color to your life?
Creative Haircuts
If you're looking for a way to stand out in a crowd, a creative haircut might be just the thing for you. These haircuts are all about pushing boundaries and expressing your unique style. Here are a few of the most popular creative haircuts out there today.
Spikes
Spikes are a classic creative haircut that has been around for decades. This look is all about creating sharp, defined spikes of hair that stand straight up.
To achieve this look, you'll need a stronghold of hairspray and a lot of patience. Start by blow-drying your hair straight up, then use your fingers to shape the spikes. Finish with a generous coat of hairspray to keep everything in place.
Faux Hawk
The faux hawk is a more modern take on the classic mohawk. This look is all about creating a strip of hair that stands up in the middle of your head while leaving the rest of your hair longer.
The key to this look is to keep the strip of hair narrow and defined. You can achieve this look with a stronghold of hairspray and some strategic trimming.
Side-swept Bangs
Side-swept bangs are a great way to add a little flair to your look without going too crazy. This look involves sweeping your bangs to one side of your face, creating a dramatic, asymmetrical look. This look works best with longer hair and can be achieved with a little bit of hairspray and some strategic combing.
No matter what type of creative haircut you choose, make sure you're ready for the attention that comes with it. These haircuts are not for the faint of heart, but they can be a great way to express your unique style and stand out in a crowd.
Hair Accessories
When it comes to weird hairstyles, accessories can make all the difference. Here are some of the most popular accessories that can help take any hairstyle from boring to bizarre.
Bows and Ribbons
Bows and ribbons are a classic way to add some flair to any hairdo. Whether you're looking for something subtle or something that will make you stand out in a crowd, there's a bow or ribbon out there for you. From oversized bows to delicate ribbons, the possibilities are endless.
Bobby Pins
Bobby pins are a staple in any hair accessory collection. They're perfect for holding hair in place, creating intricate updos, or just adding a touch of sparkle to your locks. With so many colors and styles to choose from, you're sure to find the perfect set of bobby pins to match any outfit.
Crazy Hair Day Accessories!
Wire and Pipe Cleaners
For those who want to get really creative with their hair, wire, and pipe cleaners are a must-have accessory. These versatile materials can be shaped into any design you can imagine, from spirals and swirls to flowers and animals. Just be sure to use caution when bending them into shape to avoid damaging your hair.
Flowers (and Googly Eyes??)
If you're looking for a more whimsical look, flowers, and googly eyes are a fun and playful way to add some personality to your hair.
From daisies and roses to sunflowers and daffodils, there are plenty of floral options to choose from. And if you're feeling really adventurous, why not add some googly eyes to your hair for a truly unique look?
Donut and Paper Plate
For those who want to take their hair to the next level, donuts, and paper plates can be used to create some truly outrageous styles.
With a donut, you can create a perfect bun every time, while a paper plate can be cut and shaped into any design you can imagine. Just be prepared for some strange looks if you decide to rock one of these looks in public.
Weird hairstyles are a fun and creative way to express oneself. From the classic mullet to the more modern unicorn hair, there is a wide range of options for those looking to stand out from the crowd, whether you have thin hair or thick hair!
While some may view these hairstyles as strange or even unappealing, it is important to remember that beauty is in the eye of the beholder. What may be considered weird to one person may be seen as bold and daring to another.
It is also worth noting that many of these hairstyles require a significant amount of time and effort to maintain. From daily styling to frequent coloring, those looking to rock a weird hairdo must be prepared to commit to the upkeep.
Overall, weird hairstyles can be a great way to show off one's personality and sense of humor. Whether it's for a special occasion or just for fun, experimenting with different hairstyles can be a fun and exciting way to express oneself. So go ahead and embrace your inner weirdness, and let your hair do the talking!
---
If you liked this post, you will love these posts too: