As temperatures dip and snowflakes start to fly, one thing remains true for all of us – winter is harsh on hair and scalp! With cold winds and dry indoor heat, our strands take a serious beating as we head into the colder months. But embracing the chill doesn't have to mean losing out on beautiful, luscious locks.
To help you preserve your mane through it all, here are Seven Winter Hair Care Tips that are simple yet effective and will keep your hair looking fabulous and smelling great until spring arrives!
*This post includes my affiliate links
Seven Winter Hair Care Tips You NEED To Know About!!!
Below, I will share with you my Six Winter Hair Care Tips to keep your locks healthy and looking their best!
1. Start with a trim: Come wintertime, it's a good idea to get a fresh cut to help keep split ends at bay. Going for regular trims every 6-8 weeks will help encourage healthy hair growth, which is particularly important in winter when hair is more prone to breakage.
2. Deep condition/Hair repair: Keeping your locks hydrated is key in winter! Investing in a quality deep conditioner or hot oil treatment like the Olaplex Nº.7 BONDING OIL (my FAVORITE!) can work wonders by helping lock in moisture and protect from the drying effects of the cold weather. Make sure you use only lukewarm water when washing your hair as heat damage can occur otherwise.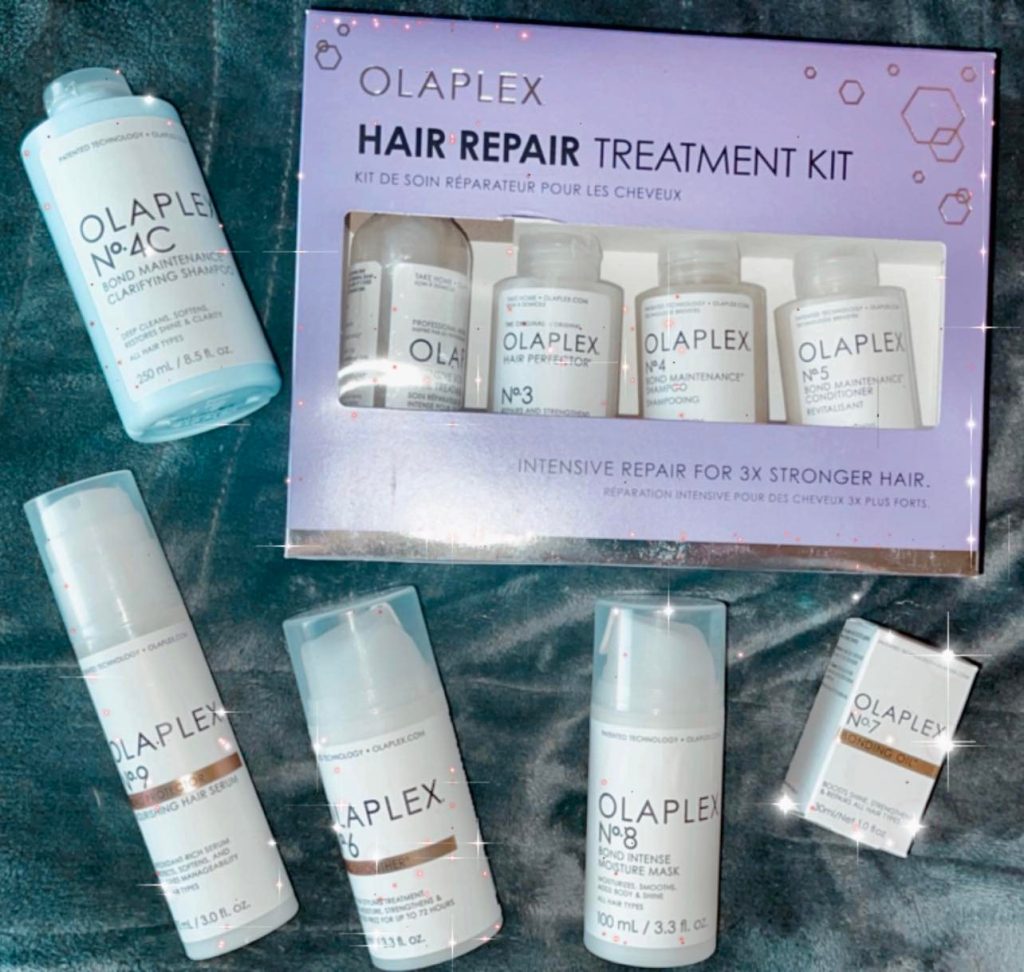 I love using Olaplex products on my hair because the results from using Olaplex are beyond amazing. OLAPLEX products are made to work on ALL hair types from curly to stick-straight hair. I love the Olaplex hair repair kits they have as these little kits have everything you need in them to get your hair in tip-top shape!
You can use my unique discount code: SHOPWITHMEMAMA (US only!), for a free Nº.0 + Nº.3 starter kit ($16 Value) with your $50+ order!
Do the following to receive your free Olaplex kit:
1. Add the Healthy Hair Maintenance Kit to the cart, along with $50+ worth of other products
2. Make sure that you enter my unique code SHOPWITHMEMAMA at checkout or the value will not be applied.
3. Protect against wind damage: If you're heading outdoors on those blustery days then make sure you give your tresses some extra protection by wearing a hat or scarves that cover up most of your hair – this way they won't be exposed directly to the wind's effects!
4. Control Frizz: Even if it's freezing outside, resist the temptation to crank up the heating indoors; excessive indoor heat can cause humidity levels to rise and lead to frizziness – not something anyone wants during wintertime!
Instead, use some leave-in conditioners that contain moisturizing oils such as argan or jojoba oil which will help keep any pesky flyaways and frizzies under control.
5. Protect from sun exposure: Though we might be spending more time indoors during Winter, being out in the snow still presents an opportunity for sun exposure which can be damaging for our hair too!
Before venturing outdoors, apply sunscreen specifically designed for hair – these usually contain UV protection ingredients that help shield against sun damage without weighing down or greasing up our locks unnecessarily.
6. Dry Your Hair With A Hairdryer: Often times I will let my hair air dry as they say that is best for your hair, but now they also make really nice hair dryers that are actually GOOD for your hair.
I love using my Aria Beauty Mini Blow Dryer on my hair after a shower. It is compact, easy to hold, and dries my hair in no time leaving my hair feeling smooth, silky, and just so pretty!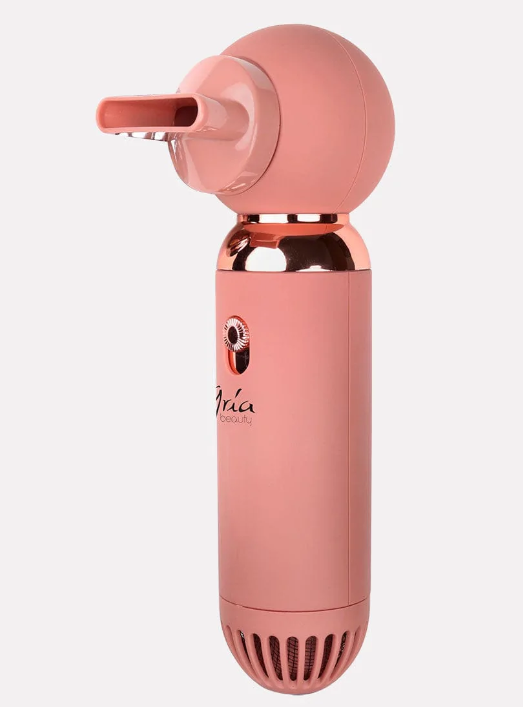 The Aria Beauty Compact hair dryer has high/low settings, negative ionic technology, a mini concentrator, and a diffuser for those curly-haired gals!
This tiny powerhouse will leave your locks looking smooth and shiny. Its lightweight and compact design makes it great for travel or everyday use!
I will add some Olaplex Nº.7 BONDING OIL to my hair and then I will blow dry my tresses until my hair is almost dry. My hair always turns out SO soft and gorgeous with so much volume when I do this! I love the Aria Beauty Brand and use a few of their haircare tools!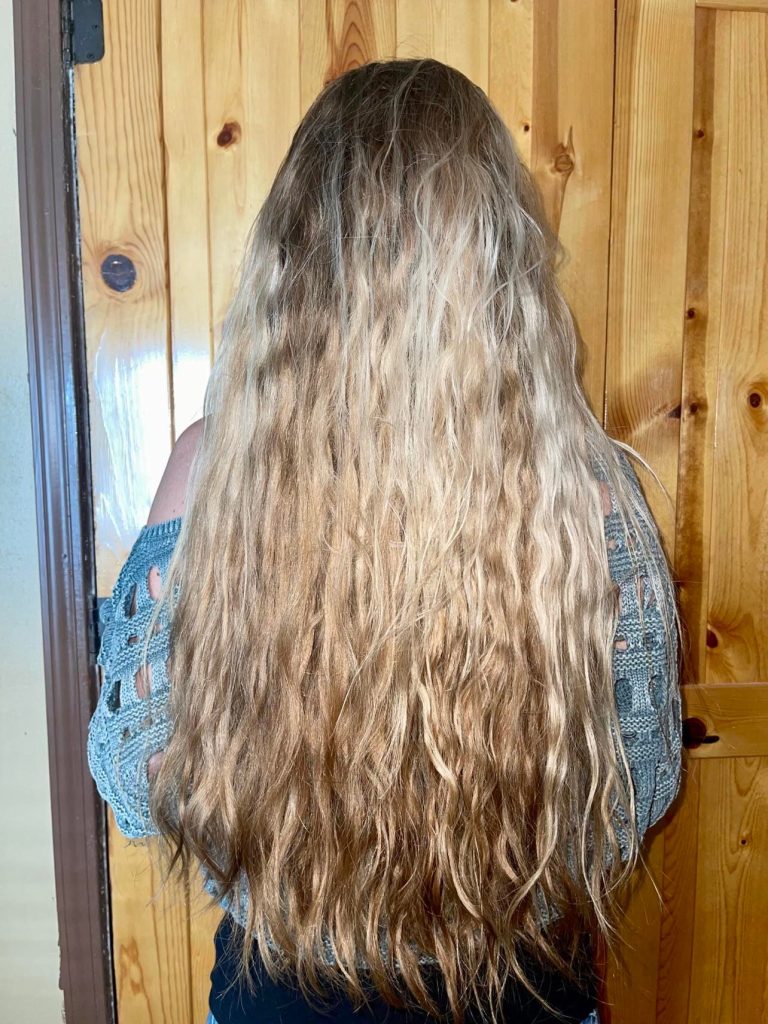 Right now, Aria Beauty has a 30% off sale AND if you use my unique discount code WITH their sale, you will end up getting 50% off your purchase!!!! My unique code is: SHOPWITHME. Use it at checkout!
7. Take Care Of Your Lashes And Brows! I need to add two more amazing products! These are for the brows and lashes because we all know they are just as important as the hair on our heads! Right? RIGHT!
RevitaLash RevitaBrow Advanced Eyebrow Conditioner: A revitalizing conditioning treatment that improves the appearance of sparse eyebrows.
RevitaLash Advanced Eyelash Conditioner: A conditioning treatment that enhances and protects lashes.
With these winter hair care tips, you'll have no problem keeping those tresses, brows, and lashes looking their best throughout winter and beyond!
Be sure to check out the products I used in this post (Aria Beauty Hair Dryer and Olaplex , RevitaLASH and RevitaBrow, products!), so you can have healthy hair too!
How do you keep your hair, lashes, and brows healthy during the harsh winter months? Let me know in the comments below!