*This is a guest post.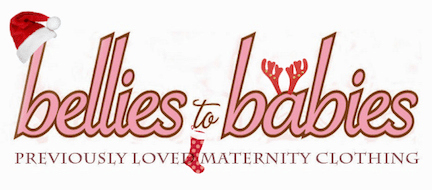 Winter is upon us and that means it is time to bring out all of the warm clothes, or better yet, go shopping for new ones! For most women, this is a fun time to get some new style going and buy the latest fashions, but for moms / moms-to-be that are expecting, this upcoming season can be financially exhausting.
Luckily, pregnant women have another option this winter, previously loved maternity clothing. Instead of spending $30 for a long sleeve shirt, a previously loved, or "slightly used" long sleeve shirt can go for as low as $6.99. Bellies to Babies, (located in Richfield and St. Paul www.belliestobabies.net) is the largest maternity resale company in the Twin Cities, offering hundreds of styles of clothing for prices that won't break the bank.
For example, the breakdown below shows a whole outfit from Bellies to Babies in Richfield, MN (6634 Penn Ave. S) and online at www.belliestobabies.net that includes a name brand sweater, jeans, and an accent necklace for only $24.99, where this outfit at a department store would run $64.97, saving almost $43!
Click Image To Make Larger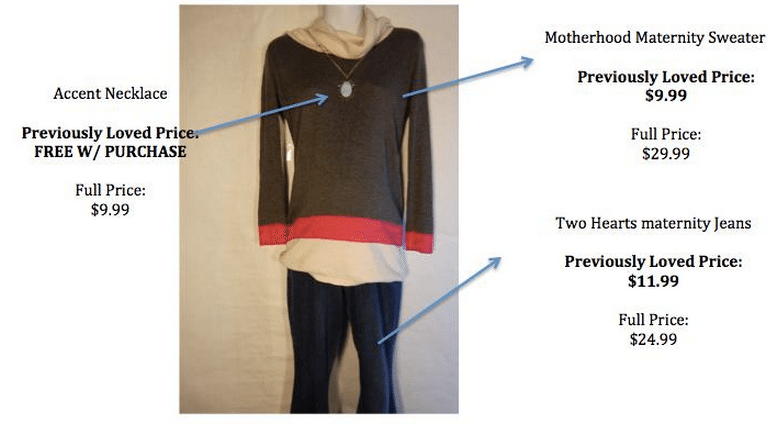 What really puts the cherry on top of this deal is once a woman has her child, she can go back and sell this clothing to the resale shop from which she bought it, making this a sweet deal this season.
Connect with Bellies to Babies on Facebook!